2024 panorama: Theme in focus
Rebels – Portraits of defiant women
Since time immemorial, women…1
Dancers, fighters, swimmers, musicians, poets, navigators, artists, athletes, housewives, do-it-yourselfers, influencers, rescuers, painters, sex workers, teachers, thieves, mothers, sisters, orphans, wives, widows, singles, abortionists, those who have had abortions, nulliparous, primiparous, multiparous, virgins, prostitutes, betrothed, veiled, seductresses, provocateurs, insubordinate, abused, invisible, sluts, dangerous, castrating, brawlers, viragos, emancipated, activists, exiles, eccentrics, hysterics, iconic, forgotten, flashy, feminine, masculine, femme fatales, predators, cisgender, transgender, androgynous, lesbians, lovers, misandrists, tough… Bad women and strong women become indistinguishable in these four programs dedicated to exploring portraits of women from the past, present, and future. Historical inspirations, snapshots of reality, predictive fictions, or corrosive dystopias, this corpus allows us to see, understand, and immerse ourselves in the skins of proud women, fighting women who claim their right to exist, women who were not always born as such but have since become women, free women who pave the way for the new generation… just simply inspiring and inspired women.
---
In 2022, Chantal Akerman's epic film, Jeanne Dielman, 23 quai du Commerce, 1080 Bruxelles, topped Sight and Sound's decennial ranking of the 100 best films in cinema history. The result of the vote of 1,600 critics worldwide, it is the first time a female director has topped the ranking, a historic event that marks a profound paradigm shift in the history of cinema. As a reflection of the #MeToo wave and its repercussions, it seems that women are finally being reconsidered in their rightful place, both in front of and behind the camera. Because beyond being a film made by a woman, Jeanne Dielman is first and foremost a film about an apparently ordinary woman. A true cinematic tour de force that, for 3 hours and 20 minutes, makes us endure the slow, dull, and repetitive daily life of a housewife: here, the passing of time is a strong, radical, and committed political act. We enter her skin by experiencing each gesture in its total and cruel duration. Women are no longer these obscure objects of desire: they exist on screen, they take their place in the foreground and claim it.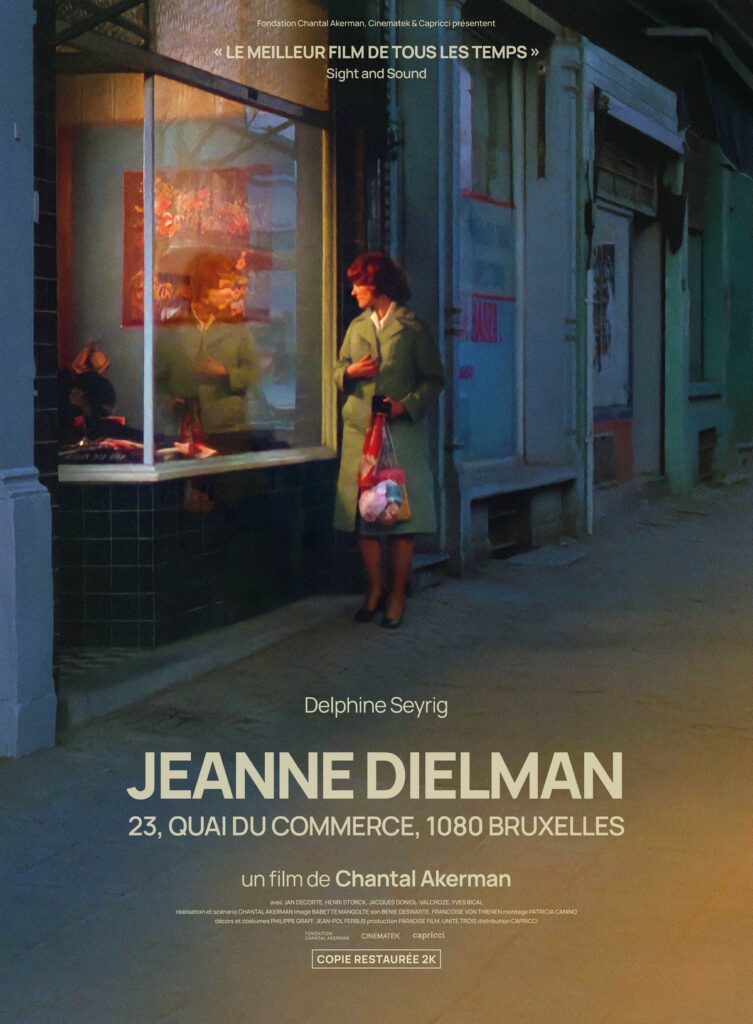 The motivation behind this retrospective is our desire to showcase portraits of women at the heart of films, masters of their destiny and far from the figures of housewives or objectified women, committed and engaging protagonists fighting for a personal or collective cause, women who take us with them into their world and their codes, at the crossroads of struggles related to sorority, emancipation, or, more broadly, freedom to do as they please with their bodies, overthrowing the patriarchy and permeated by the four waves of feminism2. Without necessarily applying the Bechdel-Wallace test or selecting only films directed by women, we wanted to focus on women as subjects portrayed on screen, under the prism of the female gaze through an analytical framework as proposed by Iris Brey3, while spreading our standard-bearing female figures around the world, with feminism as a virus. A grand and enchanting contagion.
---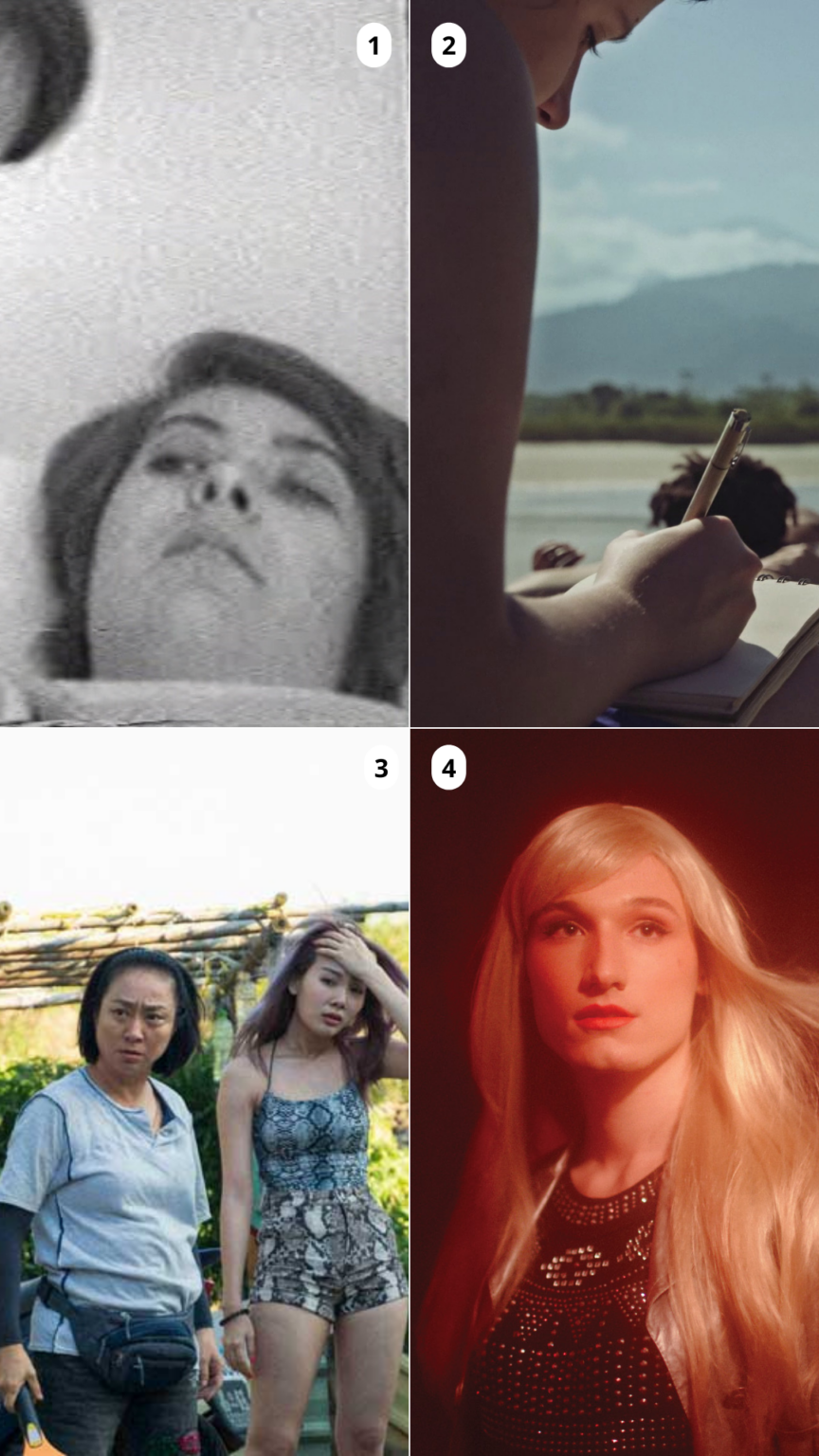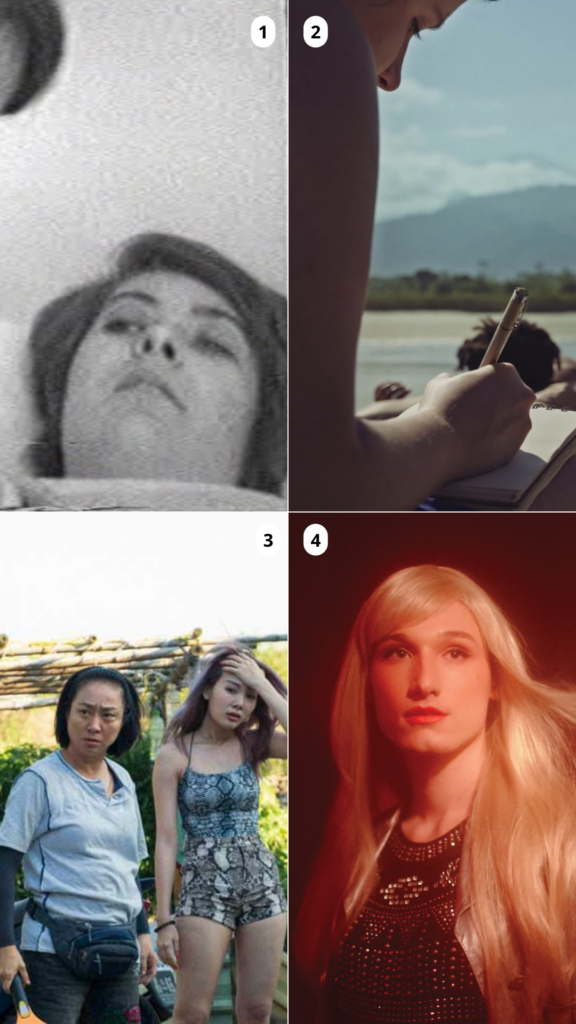 Sorority first. This feminine noun is borrowed from the medieval Latin soror, which means sister, and then designated a religious community of women. Chloé Delaume4 teaches us that the term was brought back to modernity by Rabelais in the 16th century, who erased its religious aspect to designate "a community of women having a relationship, ties, quality, state of sisters". In other words, "a horizontal relationship, without hierarchy or right of primogeniture. […] A woman-to-woman relationship, unwavering and solidary." (Deliberately?) forgotten, sleeping in the dictionary for centuries, it was not until the feminist movement of the 70s that the word reappeared. It is this egalitarian relationship, this tool of power and rallying that we wanted to highlight, first by sharing a foundational film and precious archival document, Y'a qu'à pas baiser! by Carole Roussopoulos [1], which alternates the sequence of an illegal abortion performed by women in an apartment and images of the women's demonstration in favor of contraception and the right to abortion held in Paris on November 20, 1971. Closer to us, we find in Quebramar [2] this solidarity with a community of young Brazilian lesbians who go to isolate themselves by the water during vacation and literally bare themselves, with kindness and sensitivity, without judgment. In Sister's Busy Hands [3], three Taiwanese women from two generations struggle daily to provide comfort to the inhabitants of a small seaside resort, through the sweat of their brow and the flexibility of their hands. Finally, in Sestre [4], for their survival and in order not to give in to patriarchal commands that would confine them to the status of objectified women, three friends decide to adopt the precepts of an ancestral Balkan tradition, that of sworn virgins, by making a vow of chastity and adopting an identity, attitude, and masculine clothing to benefit from advantages traditionally reserved for the so-called stronger sex.
Emancipation comes through the body, its discovery, its reappropriation, and finally the right to be able to dispose of it freely, either by exposing it candidly or by fully exploiting it, like a work tool. In Blandine Lenoir's L'Amérique de la femme [5], sisters, together with their mother, cast aside their masks and delve into sexuality openly and without taboo, driven by a will to share what was previously denied to them. In Kleptomami [6], a young mom caught shoplifting disconcerts the security guard by exposing him to the physical invasions she has had to face due to the impositions of motherhood. With the same caustic humor, the protagonist of End-O [7] vividly details the symptoms and mishaps caused by endometriosis. From these same discomforts, the heroine of Wally Wenda [8] will, with a lot of ingenuity and a touch of cunning, turn them into a strength that will get her out of a very bad situation.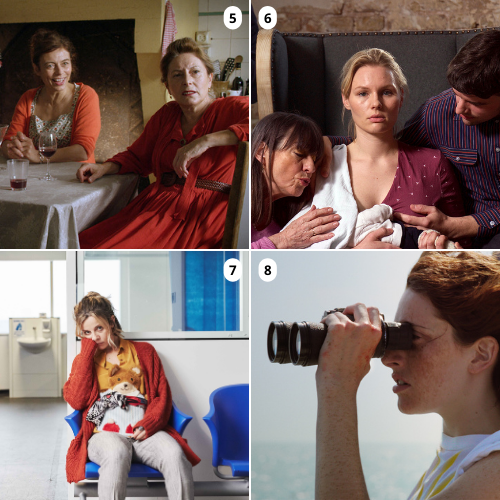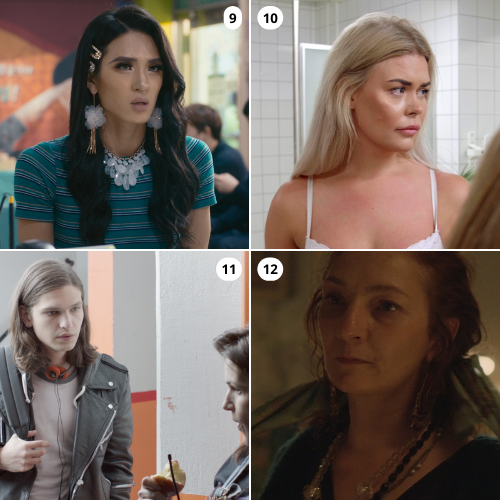 The female body, object of lust, conquest, and curiosity: there are women born in the wrong envelope, relegated to the wrong gender, who fight every day for the recognition of their status; it is the banner carried by the protagonist Shin-mi in God's Daughter Dances [9], who seeks to escape military service exclusively reserved for men in South Korea. This is also at the heart of the debate in the film Hva er kvinne? (What is a Woman?) [10] which features a violent discussion around the presence of a transgender woman in a women's locker room: be warned, you will not come out unscathed. Then there are those who fully appropriate their bodies to make a living from it: sex workers. In this respect, the short film by Ovidie and Corentin Coëplet, Un jour bien ordinaire [11] (which gave rise to the series Des gens bien ordinaires), presents us, through the prism of the porn industry, a dystopian universe in which power dynamics are reversed. Enough to open our eyes and shed new and original light on the "ordinary" sexism that governs our daily lives. In Je les aime tous [12], the French actress Corinne Masiero embodies in her flesh and carries the words of the Swiss writer, painter, and prostitute Grisélidis Réal: both a testimony and a plea, here is the list of her desires, the inventory of her clients described via the prism of their fantasies, their physical characteristics, their endurance, a small poetic and clairvoyant parenthesis on the oldest profession in the world.
Finally, we will invite you, through four very short films taken from the series H24 produced by Arte, to start each program of this retrospective by slipping into the skin of today's women, witnesses or victims of daily violence: inspired by real events, we hope that these episodes will make you want to go see the rest of the series.


Presenting portraits of women of our time will also involve questioning what constrains them: patriarchy and traditions, ways to break free from these constraints, and the reasons that drive women to change the status quo. Heal? Choose the sport you want to practice? Walk without being shouted at? Or flee?
The portraits we want to share are mostly strong and positive, but we do not forget those for whom the fight seems unthinkable or abstract. During a trip to Iran, and in animation this time, the director Sarah Saidan will highlight in Beach Flags [13] the absurdity faced by swimmers, such as being deprived of a pool by a certain interpretation of Quranic law. It is not through sport but through art that Beryl, the crazy and endearing heroine of Joanna Quinn in Affairs of the Art [14], will find her catharsis and infect her whole family with the virus of obsessive passion. In Maman(s) by Maïmouna Doucouré [15], it is impossible not to put oneself in the shoes of little Aida, a touching and affectionate girl who endures the heavy burden of traditions against which she can do nothing, for the time being. Egùngùn [16], on the other hand, will allow us to adopt a different angle: what if we distanced ourselves from the weight of family and customs to finally become ourselves, elsewhere, far away. Will this allow us to heal?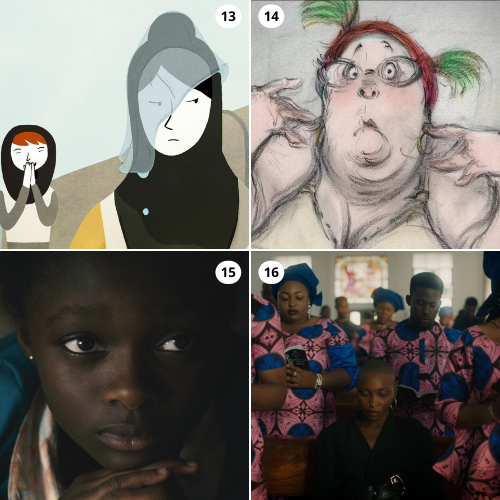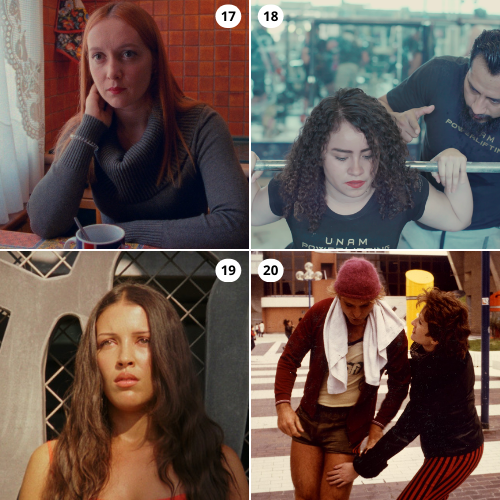 Leaving, that's the choice Olla [17] made, maybe not to heal, but mainly to undergo a rather dazzling emancipation that conquered (and surely made dance) the audience and film professionals at Clermont-Ferrand in 2020. Sacha and Melissa also decided to forge their own way, zigzagging between the various obstacles, looks and remarks of the men they encounter every day. In ¿Me vas a gritar? [18], Melissa opts for a jam-packed schedule: family life, university curriculum, and wrestling training, while in Super nova [19], Sasha wanders the streets of Marseille, swims in the Calanques, and gives in to romantic dates. These two portraits might seem at opposite ends, but the impression they give off is similar: a feeling of being fed-up coupled with a desire for revolt.
And, if we turn up the dials of weariness and insurrection to the max, we can cross over into provocation and meet La Dragonne [20], interpreted by Dominique Faysse, loud and crude. She will be the vengeance and the answer to all those who have forgotten the notion of consent by harassing women in the street.
Behold the portraits of ladies on fire.


---
1. Lyrics from the Anthem of the MLF (Women's Liberation Movement).
2. "The first wave of feminism allowed the right to vote and legal equality in the wake of the industrial revolutions. The second, in the 1960s-1970s, defended a woman's right to control her own body. Through the MLF (French Women's Liberation Movement), the manifesto of the 343 sluts… The third wave of feminism, activist and organized, is rainbow-colored, starting in the United States in the 1980s. With the emergence of the Internet, it has expanded. The current wave concerns Mrs. Everybody, a majority previously silent and now visible. Through digital technologies and social networks, speech is being liberated. And it takes different paths: websites, blogs, studies, lexicons, matrimony, artistic and political collectives… The fourth wave also goes hand in hand with feminist journalism. "Murder" is not just a "marital drama" and "uxoricide" is not "he was madly in love"." – Chloé Delaume
3. "If one had to propose an analytical framework to characterize the female gaze, here are the six points that seem crucial to me: 
Narratively, it requires that:
1 – the main character identifies as a woman;
2 – the story is told from her point of view;
3 – her story challenges the patriarchal order.
From a formal point of view, it requires that: 
1 – thanks to the staging, the viewer experiences the feminine experience;
2 – if bodies are eroticized, the gesture must be conscious (Laura Mulvey reminds us that the male gaze stems from the patriarchal subconscious);
3 – the pleasure of the viewers does not stem from a scopophilic impulse (taking pleasure in looking at a person by objectifying them, like a voyeur)."
in Le Regard féminin : une révolution à l'écran – Iris Brey, Points edition, 2020, p. 69.
4. Sororité – Collective book coordinated by Chloé Delaume, éditions Points, 2021, pp. 9-13.