Lunch with A Day's Work
Interview with Max Kerkhoff, director of A Day's Work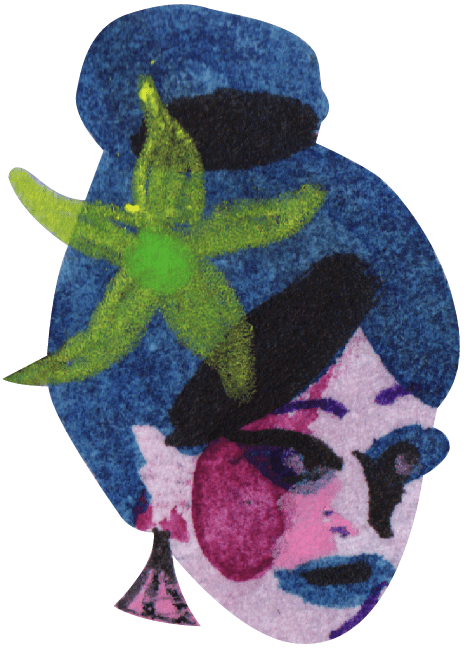 Why did you want to make a film on Myanmar? Do you have a special link with this country ?
We shot the footage for A Day's Work, when we were in Burma (Myanmar) shooting for other projects: commissioned films for a UN project and researching for a feature documentary on tourism development. It was my second time in the country, working for three months on both projects and teaching at the Myanmar Journalism Institute. After this second stay, I do have a special link to the country, the people I met – and the current situation everyone is in there, which after one year already feels forgotten by the world. More than hoping to be able to return there soon, I obviously hope for the renewed military dictatorship and campaign against their own people to come to an end. When we were working in rather remote villages in Karenni (Kayah) State, our co-creator Pascal Khoo Twe kept telling us about what took place where, over the past decades. Which villages were burned several times over, where villagers were forced to clear minefields or used as human shields, in the army's fight against the ethnic rebel armies, who were often relatives of villagers, all intertwined with his own story of becoming a rebel after being a student leader. In general, most people were cheerful about the changes happening, and we thought a lot about this violent past being overcome. In our travels many places we passed had road construction sites, which visually speaking looked dystopian to us, judging from the working conditions, which made us feel like violence was being done to both nature, and humans.
Yet people were happy to be employed, and proud that an old road was finally being improved. It connects Loikaw and Taungoo (and from there goes to the commercial capital Yangon). At that time, the new road felt like a strong symbol for the transformation that the country and its people have been going through. Now, nearly a year after the Feb 1st 2021 coup, it might be a mere symbol of what would be possible, and the return to civil war caused by the military coup.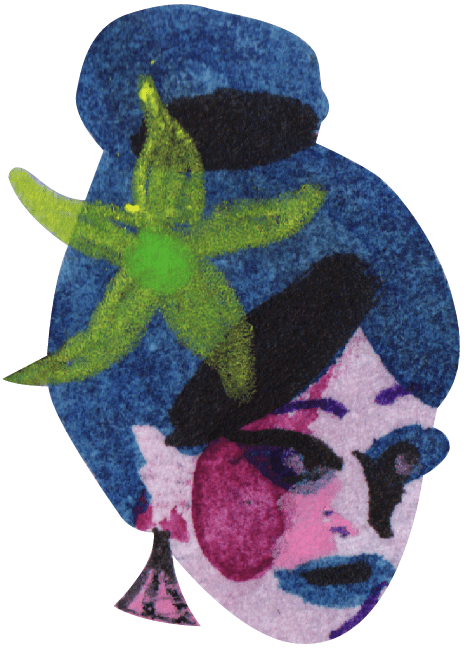 How did you shoot the film?
For three days, we shot in the early morning and late afternoon, accompanying the beginning and end of each workday, and in between driving off to work on our commissioned project. As we came from shooting our other projects and were already "ready" to shoot, so it was incredibly intuitive. Both mentally as well as from having our equipment setup ready, we were just ready to shoot, conferred on the way to and from the set about our ideas, what and how to shoot, and did it, which was a very beautiful experience.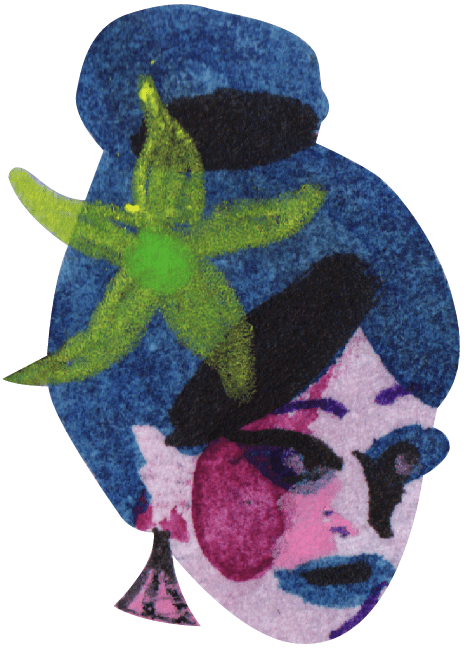 How much are you interested in the question of manual workers and do you have further projects in mind on this theme?
I am indeed interested in the topic of work, it does not necessarily have to be manual.
My feature project about tourism is also focused on the reality of it, as a sector, (having been), the biggest employer Work, and the environments and conditions it causes and entails. I do have two other short films in the works that do focus on labor. One takes place in an old shopping center in Chile that only has barbers and hairdressers, and the other on an absurd, yet sensical theme park near Berlin.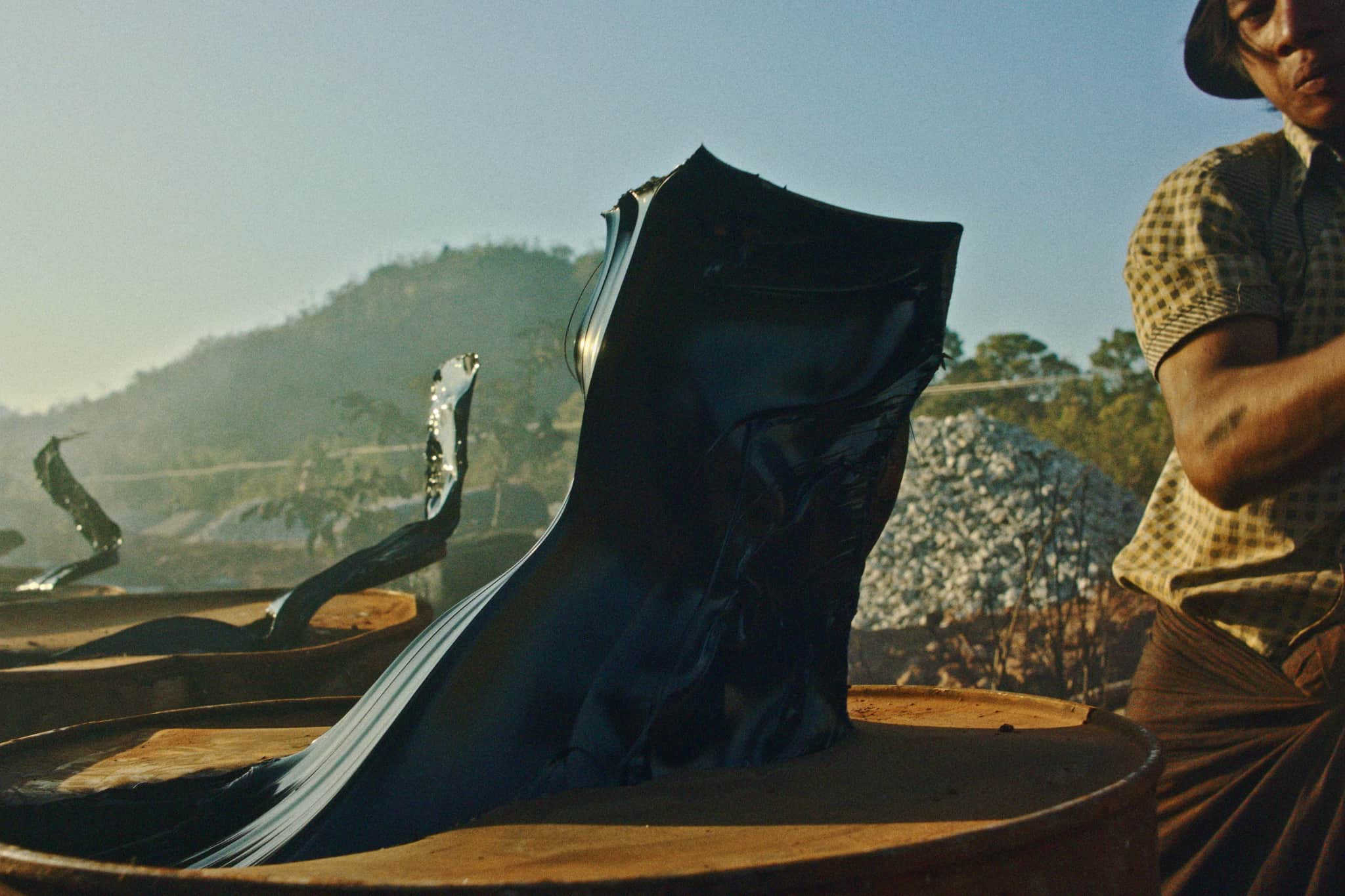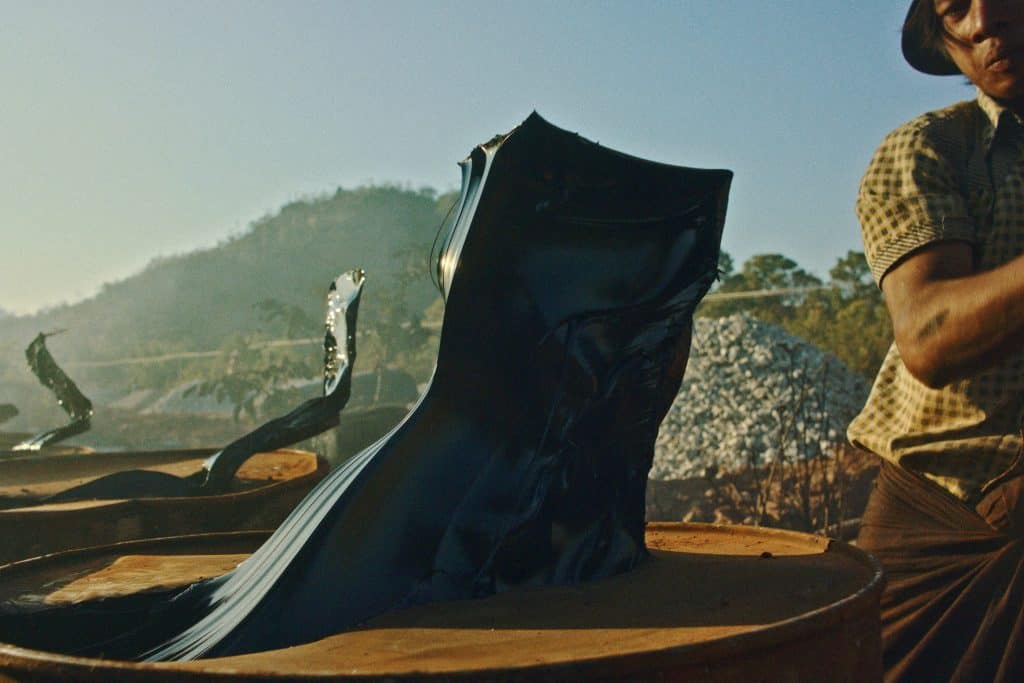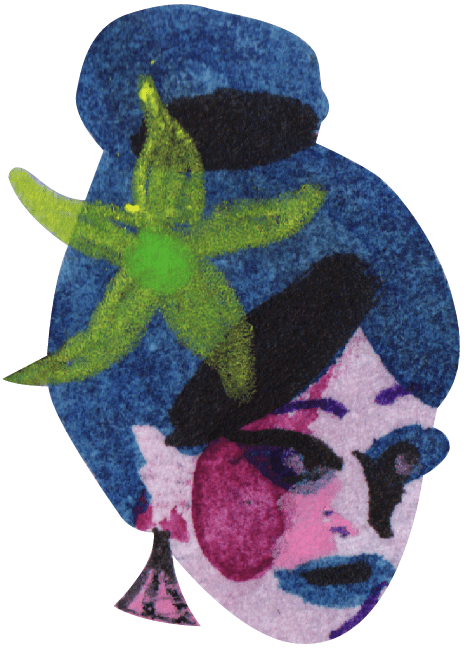 How did you come up with the idea of a screen divided into two parts and why did you decide to keep the dialogues untranslated?
In both cases this form reflects our experience when shooting on the road. Seeing from above and shooting handheld were distinctively different experiences and having two (or split) screens represent the impossibility of concentrating on both at the same time, or fully grasping of what is in either image. Many things were happening at the same time, sometimes people were talking and we just had to follow the situation intuitively. Of course, with Pascal we could communicate with the workers, but while shooting we just communicated with hands, feet, some English and Burmese. During the edit, we quickly felt it got stronger, when the viewer was left out, when you could just be there, as we were.
Partly this also has to do with my anthropological background: It is a given that many things are untranslatable, and by translating potentially less meaningful conversations, you elevate the few spoken word over your other senses, which was something we wanted to avoid.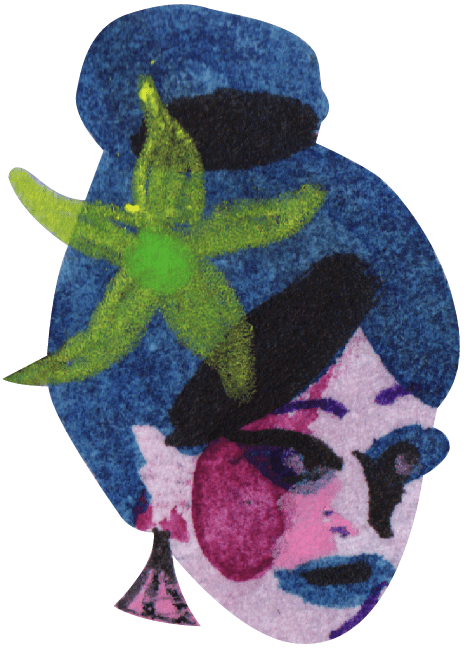 Is there any particular short film that made a special impression on you?
Two short works that have influenced me a lot, and that also relate to A Day's Work, are the film installation The Enclave by Richard Mosse, which goes much further than our film in combining beauty and visually appealing images with serious contents, and just draws you in on so many levels. Another short is Il Capo by Yuri Ancarani, which portraits a particular form of work. Apart from the overall audiovisual power, I find the physical closeness while developing a curiosity through his cadrage very impressive.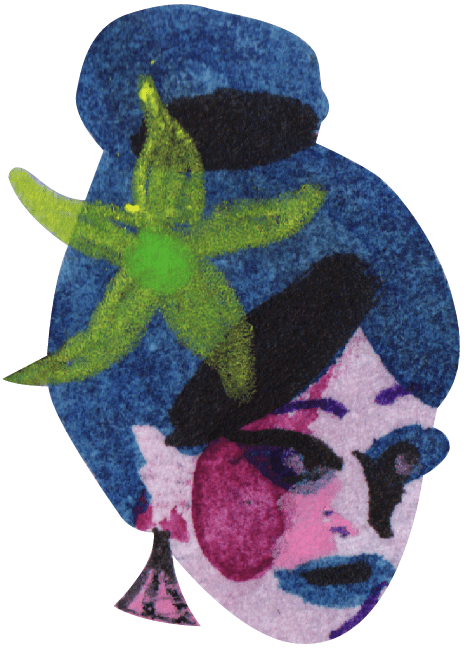 What's your definition of a good film?
A good film can be so many things – I often feel attracted to political or "serious" topics and I admire the precision some filmmakers exhibit by leading you to a certain point, question or revelation, or help you follow their thoughts, without doing so explicitly, and even more so when doing so in a lighthearted way. This might be the opposite of my own style of work, which can be much more broad, observant and less focused. In the end, I think you know whether a film was good only after you have seen it. No matter the genre or style. Whether it stays with you or grows on you days after. Images, characters or ideas that stick prove that they are not meaningless.