Conseil Régional Auvergne-Rhône-Alpes
The Audiovisual Media and New Media Creation Fund (FACCAM) of the Auvergne-Rhône-Alpes Region supports:
- audiovisual production (fiction, animation, documentary, audiovisual adaptation of live shows)
- the development of audiovisual projects
- short film production
- projects for new media
These selective aids contribute to the emergence of talent, the diversity of creation, the structuring of the professional sector in the region and the dynamism of the region.
To read the rules of the Assistance Fund and submit an application: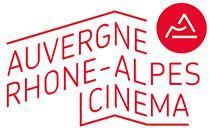 Auvergne-Rhône-Alpes Cinéma
Auvergne-Rhône-Alpes Cinéma is the regional co-production fund intended to finance and support the development, production and distribution of feature films, of which a significant part of the project's production is located in the Auvergne-Rhône-Alpes region .
To consult the Auvergne-Rhône-Alpes Cinema Co-production Fund Regulations and submit an application for assistance for a feature film:
The Auvergne Film Commission is funded by the Auvergne-Rhône-Alpes Region. She is a member of the Film France network and works in close collaboration with the Rhône-Alpes Film Commission.