Cinema school's Carte Blanche : ArtFX
The ArtFX school in Montpellier, which is celebrating its 15th anniversary, has participated in the festival since 2006. In "L'Atelier", we see a behind-the-scenes look at cinematographic creation.
As part of the carte blanche offered to ArtFX, graduation films will be projected. The selection illustrates both the diversity of the themes addressed and the rapid evolution of animation and post-production techniques.
Everything you wanted to ask about ArtFX but were afraid to ask
ArtFX is listed as one of the best creative schools in the world according to the 2019 rankings by The Rookies. Since 2004, enthusiasts have been training young talents in the fields of 2D and 3D animation, special effects (VFX) and video games. To meet the enthusiastic demand for careers in the creative industries, ArtFX will open a second campus in Lille in September 2020.
No Country for Old Books
Independent, founded and run by professionals from the film and video game sector, ArtFx offers an innovative pedagogical approach. The courses are organized in the form of workshops to encourage the practice and transmission of techniques throughout the duration of a project. The courses combine traditional artistic disciplines (sculpture modeling, drawing, photography…) and mastery of the most current digital tools. No grades – each student validates the acquisition of skills at their own pace. Students – 29 different nationalities this year – have an active role in their own learning.
Team-spotting
It is rare to create a film on one's own. In addition to technical skills and creativity, ArtFX training aims to develop a team spirit, which is an essential skill to have to be successful as a professional in this field. 5th year students complete their studies by creating short films or video games in teams of 4 to 6, in conditions that closely resemble those of a studio.
Good Job Hunting
Winning awards in numerous festivals for their originality and their technical excellence, the films created by ArtFX students are an effective calling card. On average, graduates find a job within 20 days of leaving school, 70% of these finding work abroad. Over 550 alumni are currently at work. We can find their names on the credits of productions such as Gravity, The Minions, Star Wars Episode VIII, Ready Player One, and even The Lion King.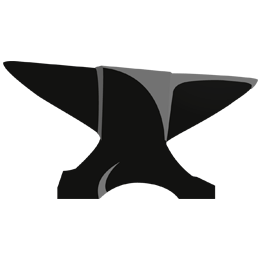 95 rue de la Galéra
34090 Montpellier
FRANCE
+33 (0)9 64 00 60 42
+33 (0)4 99 77 01 42
information@artfx.fr
www.artfx.school