Euro Connection 6: The European Forum for the Coproduction of Short Films
Euro Connection has become an indispensable meeting place for European professionals who are interested in co-producing short films. Each year about fifteen European film projects already in development are pitched at the Forum, and the results from the last few years have been impressive: 38 films have been completed, and 17 of those were international co-productions. Some of the films have been genuine successes, garnering nominations and prizes across Europe and its many festivals – that inimitable gateway for films aspiring to cross borders. Television stations have also taken note of this talent pool by regularly broadcasting some of these films in their own short film slots. In 2013, the festivals Off-Courts Trouville and Paris Courts Devant both hosted showcases of "Euro Connection" films as part of professional meetings devoted to co-production, effectively complementing the work begun at Clermont-Ferrand and its focus on the many stakes involved in co-producing short films.
Euro Connection 2013 – speeching sessions
The next Euro Connection selection will be announced in early January when the Book of Projects and Producers 2014 is made available at our website. The book contains a description of each project, a write-up of the filmmaker(s) and a profile of what methods of production are being sought.
150 professionals are expected at the pitch sessions for 4 February, when 16 projects from all across Europe will be presented by their producers and filmmakers. Each group will have ten minutes to convince its audience and elicit interest from potential partners whose collaboration will transform the projects into films in the coming months.
Euro Connection is open to accredited European producers, distributors and financial backers at the 29th Short Film Market.  Access to the pitch sessions and to the matchmaking facilities is free, but requires prior registration, which can be completed through the site (listed above) beginning in January. Please keep in mind that these meetings fill up very quickly.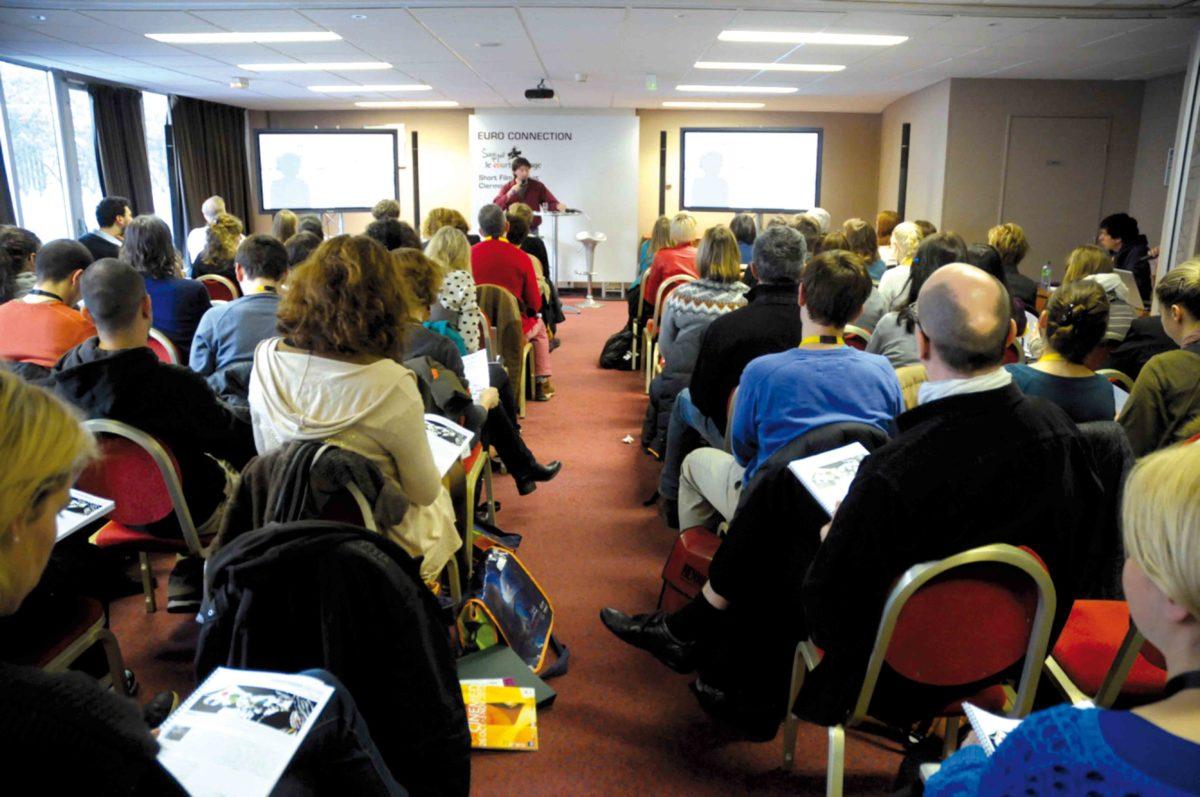 Euro Connection 2013 – speeching sessions