Lunch with Love Hurts
Interview with Elsa Rysto, director of Love Hurts
What was the spark for your film Love Hurts? 
It all started with writing a film about youth and violence. Before I started writing, I realized that many of my favorite films had these two subjects as major themes (Kubrick's A Clockwork Orange, Gus Van Sant's Elephant, Haneke's Funny Games, and James Cameron's Terminator 2, among others). The treatment of violence in these films fascinated me. That's when I realized that I myself had a strong desire to deal with it, too.  Later came the idea to blend this theme with a genre, that of the Teen Movie, by using its codes, references, dramatic structure, and  to move the film toward a more offbeat form.
Could you describe the making of Love Hurts, from its writing all the way to post-production?
The writing time was quite long, because it was often interrupted by periods of work on other projects. And then it took me a long time to be really happy with the whole script. There are a lot of versions, rewrites, reexamining, and before the movie really went into "pre-production", a few years went by! The production and the direction were by far the most fluid and the fastest parts, because everything accelerated as soon as we got the funding. Leaving behind the controlled environment of the writing process, a renewed enthusiasm filled the preparation for the shoot and the shoot itself. At this point, one is no longer alone to answer the questions. Instead, one has to relinquish some control over the film and to make room for the other members of the team. The actors and technicians add their touches to make the best possible movie. It's exhilarating and terrifying at the same time, but it's my favorite part. The post-production is more like the writing again, with its invariable questions that return. These considerations are shared in a constant and stimulating exchange with the editors and mixers.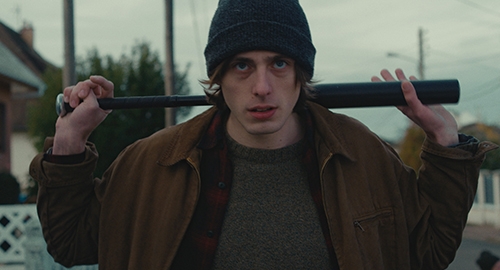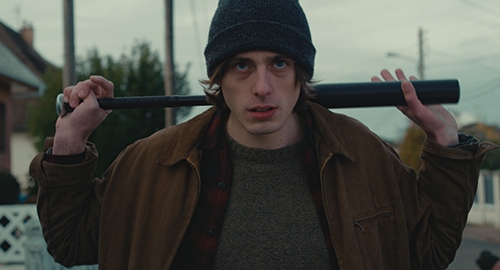 You chose Noée Abita to play Sam. At the beginning of the film, Sam is withdrawn, quite reserved, then later reveals a certain violence. Was it for her contained intensity as an actress that you chose her?
The character of Sam at the start of the film is constantly in control: in control of herself, in her head, but over time will let go more and more and let her emotions take over her actions, until she transforms into an almost savage being. She chooses to no longer follow the morals and rules of society. Noée indeed has this incredible capacity to express very strong emotions with extreme finesse and subtlety, being able to easily go to extremes while remaining truthful. She has a certain duality in her, between a restrained side and a wild side, a childlike side and another, much more adult female side. These things make her perfect to embody a character in the process of change, in metamorphosis.
More generally, what directions did you give your actors for Love Hurts?
The directions and the way of working were very different from one actor to another, especially regarding Noée and Andranic Manet (Troy), who each have a very different way of approaching acting. Noée has a very instinctive, spontaneous method. Andranic is more into reflection and intellectualization. These two styles blended well and made for pleasant work! And they can both go extremely far in their own way. Their two characters undergo a pronounced evolution in the film, and they almost switch roles in their dynamic as a couple. The direction was done with the idea of showing as subtly as possible this reverse evolution for the two characters during the filming of this story. And of course doing this while staying coherent, since we could not shoot the scenes in their real chronology. Overall, the job of directing actors was a real pleasure on this film. These actors, along with all the supporting characters, were extremely talented and attentive. I couldn't have asked for a better casting.
Your film deals with adolescence, in all its intensity, while maintaining a distance, thanks to music in particular. Can you say a few words about this detached treatment of violence?
Dealing with violence was a main point in the making of this film. The idea was to give it an unrealistic and dreamlike side that could allow the character to be magnified, more beautiful, in order to be truly attracted to her, the way it happens for adolescents of this age, and that the viewer can understand this attraction and feel it too. This is what makes it possible to justify their actions. Conversely, the end of the film (spoiler alert!) aims to suddenly show violence as it really is: brutal, sick, gratuitous. This part is treated in a raw, more savage, and much nastier way! Suddenly we become aware of the reality of this girl's  acts without them being glamorized or fantasized. They are real, and will have consequences. We leave the film and return to a cold and ugly reality!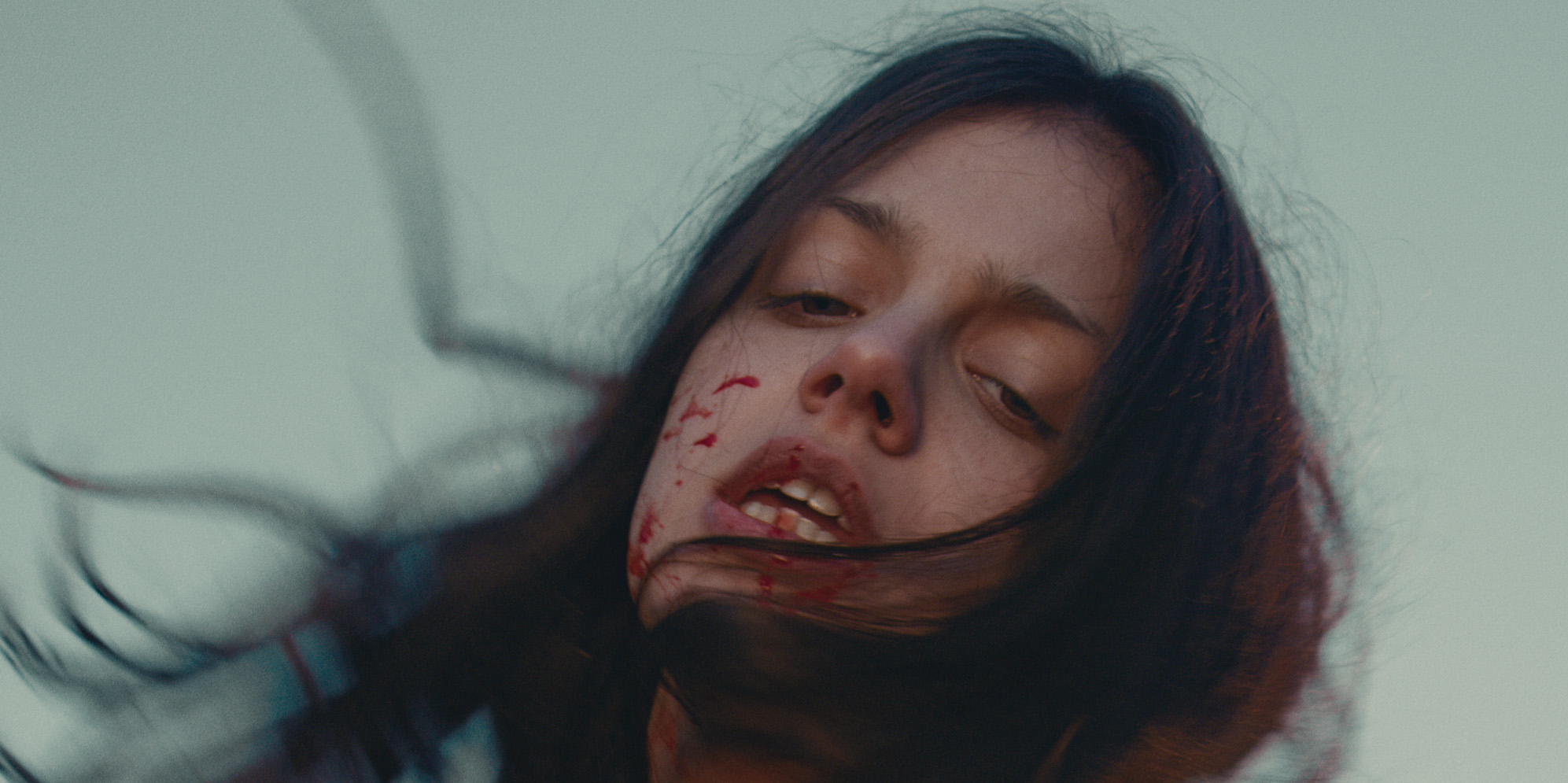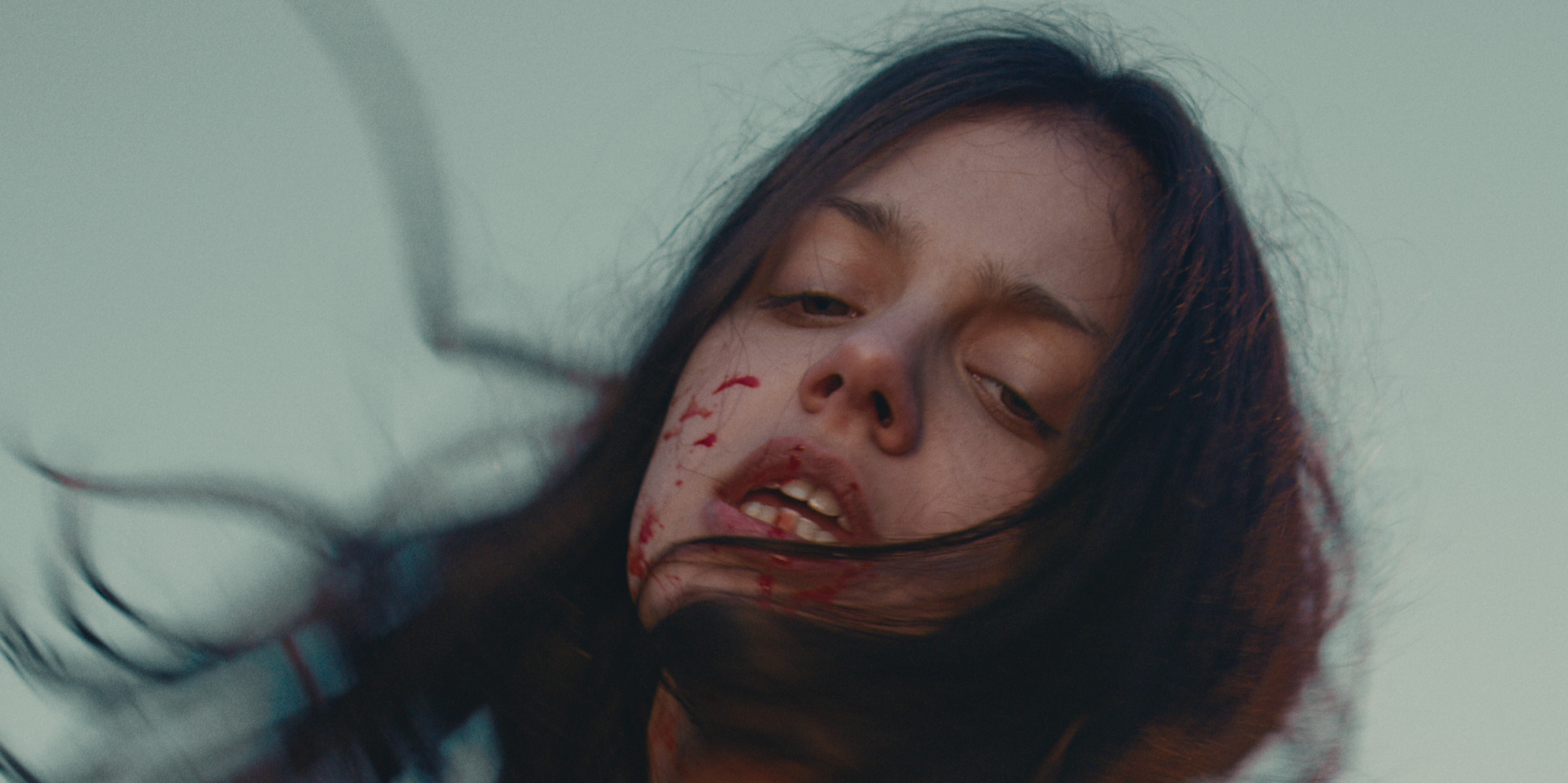 What do you think the future holds for short films?
I hope it can continue to exist as it does now, because I could hardly imagine a better platform to allow aspiring filmmakers to prove themselves and have real access to this profession. Without this format, the position of director would be so inaccessible that only a handful of lucky people could claim it, and perhaps not always in an entirely legitimate way.
If we were to go back into lockdown, what cultural or artistic delights would you recommend to alleviate our boredom?
Being 8 months pregnant and having very limited possible activities, I could actually use some ideas myself! But my favorite TV series of the last few years is Crazy Ex-Girlfriend, a parody-musical drama that mixes many genres and tackles rarely treated subjects with an intelligent and innovative eye. It is one of the rare shows to offer an unparalleled diversity in terms of characters. Since Season 1, there is only one straight white male character among the ten characters on the show! It's a completely absurd and hilarious show, and at times extremely sad. It really makes you want to be friends with these people. Besides that, I'm also completely addicted to RuPaul's Drag Race and all its spin-offs. It's an American drag queen contest, and they have mastered the format, making this show truly spectacular and at the height of entertainment. I have watched all the seasons several times already. Can't wait to see the next one  (which will be the 13th!!).
To see Love Hurts, go to the F10 screenings of the National Competition.