Lunch with Os Corpos [The Bodies]
Interview with Eloy Domínguez Serén, director of Os Corpos [The Bodies]
Can you explain the choice of title?
This short film is in a way a celebration of the encounter of the bodies, the flesh, seen from a time when this type of encounter is (temporarily) no longer allowed. They are bodies in ecstasy, sweaty, bewitched, raging, riotous… Thousands of people huddle, jump together, dance, push each other, collide… It is a short film about the celebration of physical contact, hence its title.
Can you tell us a bit more about this carnival? What drew you to it as a subject matter?
This carnival is celebrated in several villages in the province of Ourense and is one of the most ancient, wild, pagan and spectacular festivals that I know. The festivities are based on very ancient rituals to celebrate the transition from winter to spring and the rebirth of light, the fertility and fecundity of the earth and animals, rites of passage or initiation for young people, scaring away evil spirits, purification, etc. Some of the most characteristic rituals are the "fariñada" (a pitched battle where the participants throw handfuls of flour at each other), the "farrapada" (which consists of throwing rags mixed with mud at each other) or the "descent of the Morena", a wooden cow that heads through the crowd while filling the main square with flour and ants. I have been visiting those fascinating carnivals for years and throughout this time I had the opportunity to establish a beautiful friendship with the people who organize them. So after years of experience and learning, last year I finally decided to fulfill my dream of filming those extraordinary events.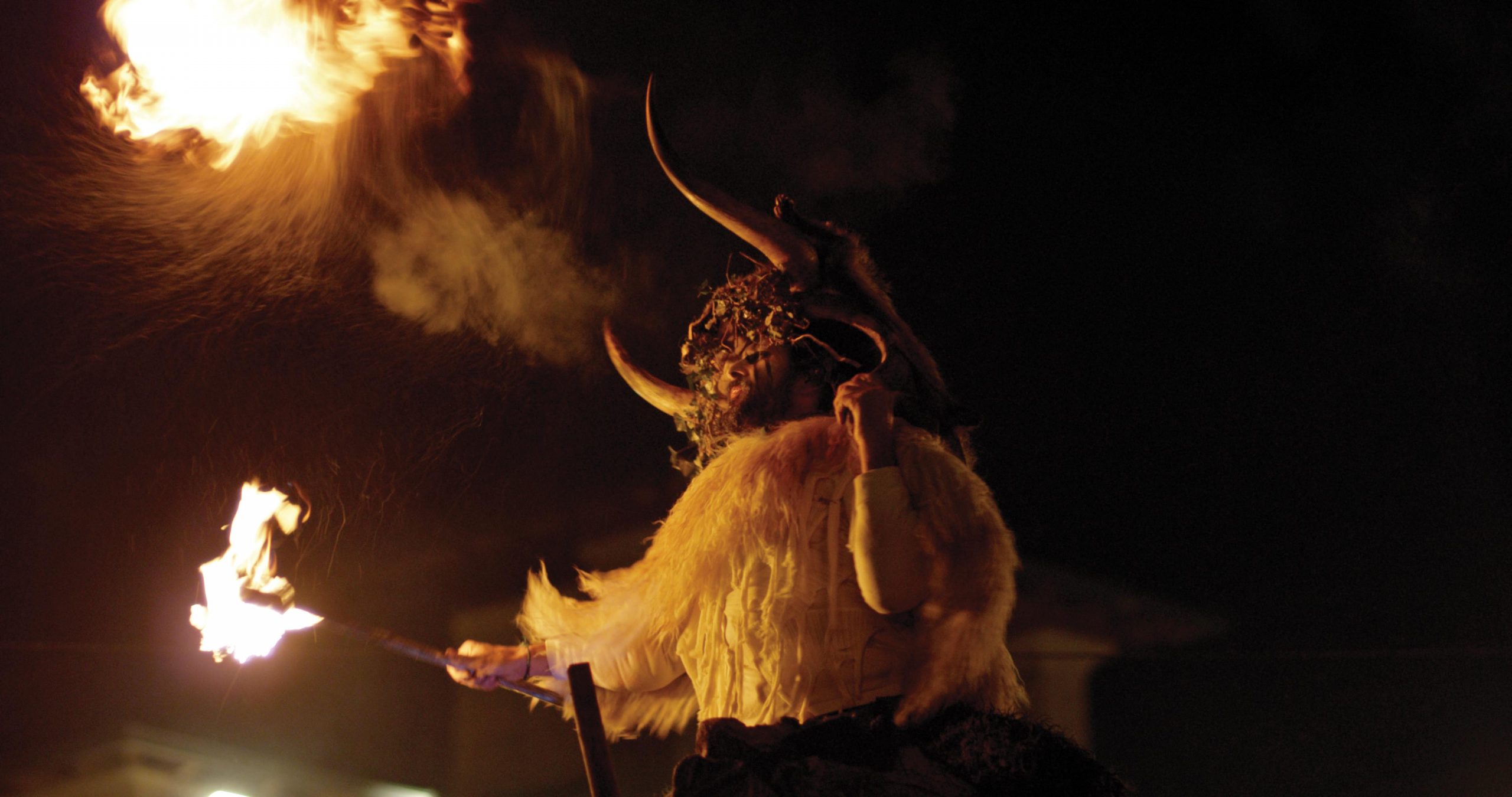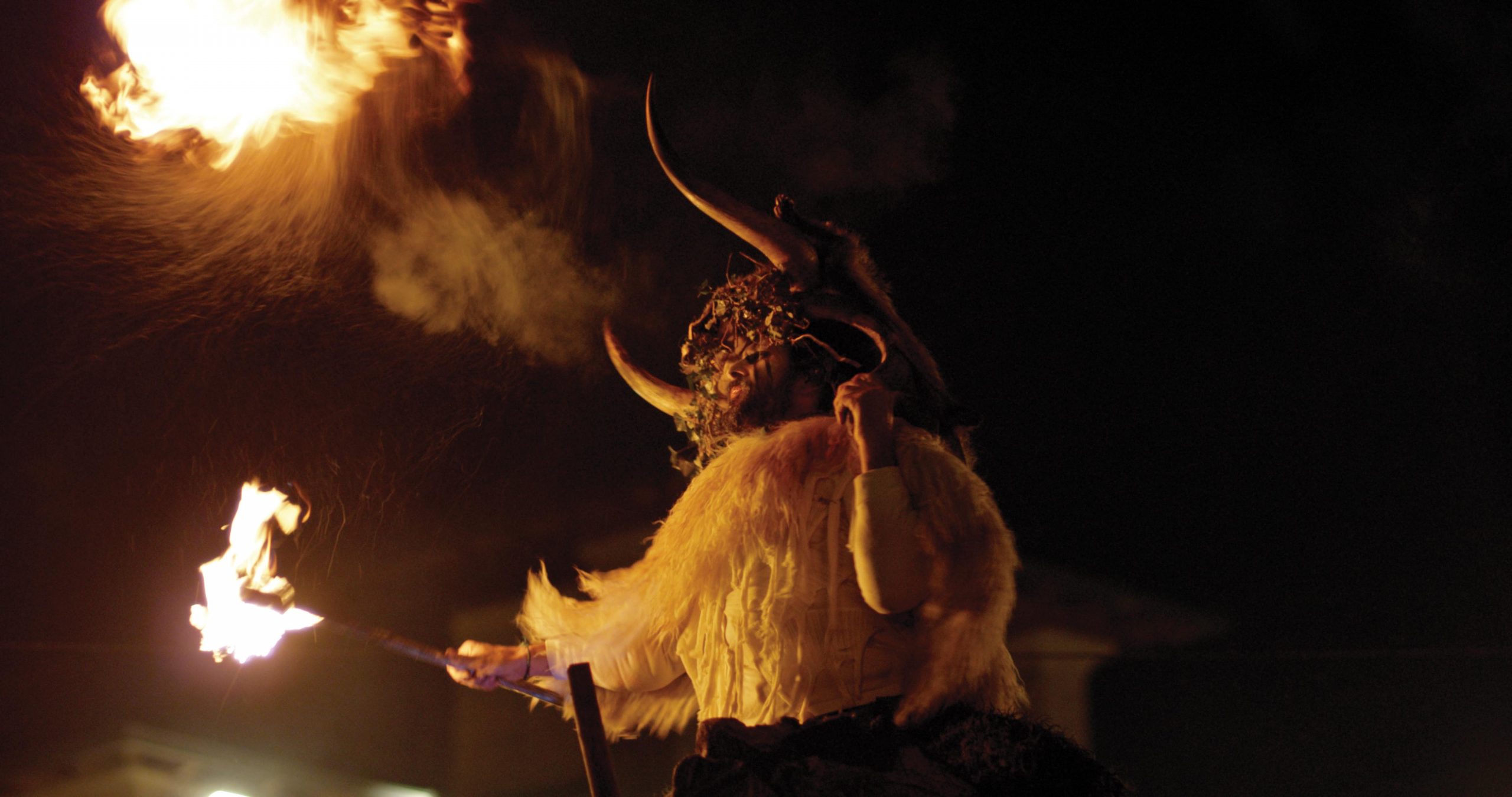 Why did you choose not to have a voice over?
This was a decision I was clear about from the beginning. I wanted to accompany the revellers as if I were one of them, to run, dance and jump with them. I wanted the short film to be an experiential and immersive adventure, physical and visceral, keeping the camera as close as possible to the faces, the bodies and the drums, being hit by the mud and the flour, surrounded by the fire, feeling the smell of wet earth, the vinegary taste of the ants, immersing us completely in this wild partying. No words were needed, just feast.
What was it like filming in the midst of the event?
It was an intense, sometimes extreme experience, but I knew it was necessary to portray this carnival with the right energy, with that point of madness. We needed to be part of the mass, to mix with the crowd, to touch them, to let ourselves be dragged by them, to bring our camera as close as possible to their faces, bodies and actions. We got hit many times and a few scares, but it was worth it.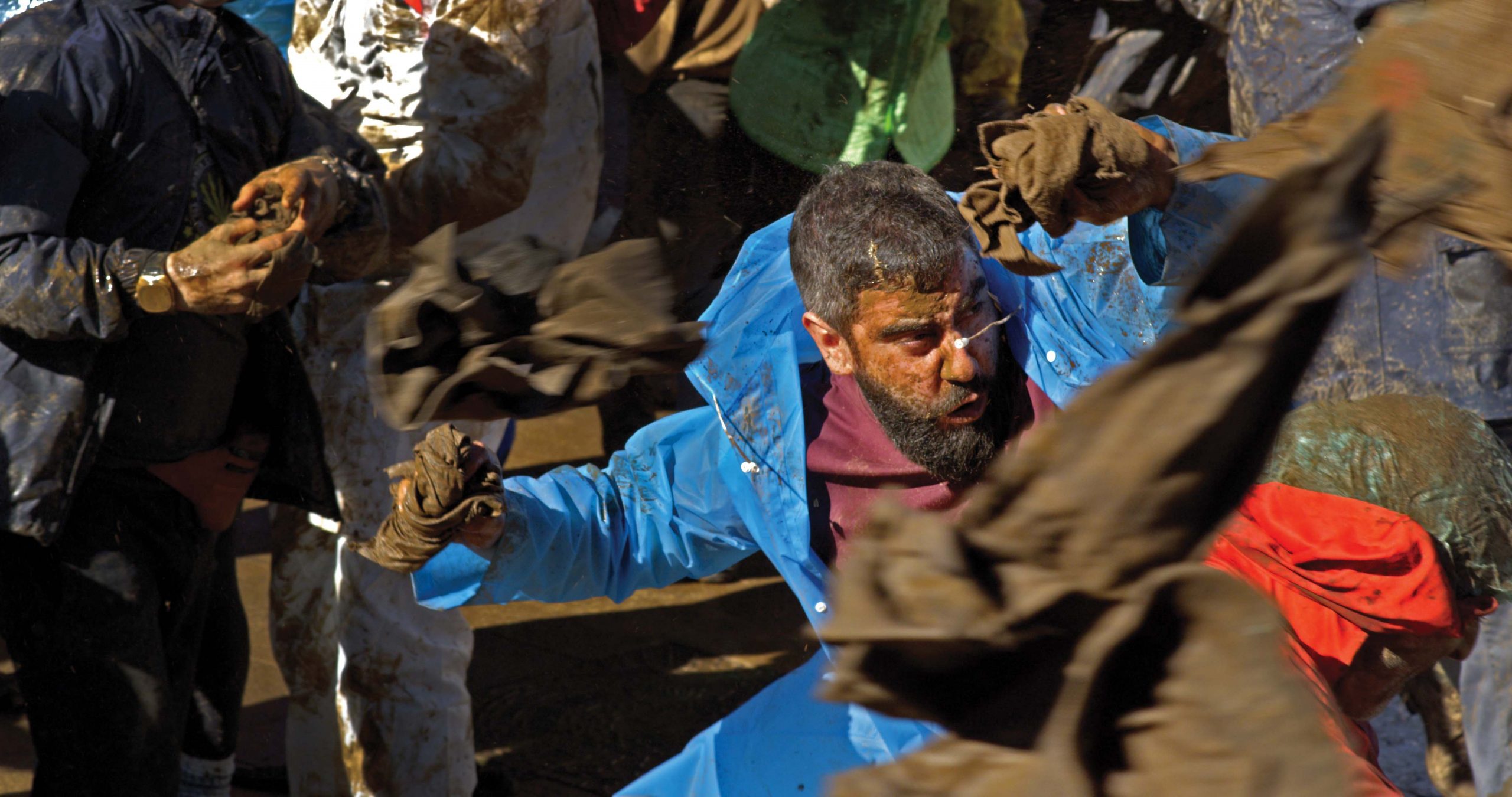 What do you think the future holds for short films?
I am always optimistic, perhaps idealistic, and although I am undoubtedly concerned about the situation of cinema in theatres, I believe that there is an increasingly educated and committed audience that supports our work and will enthusiastically return to theatres and festivals as soon as the pandemic is over. I do miss that short films have more presence in cinemas and even on television. We must work in that direction as well.
If we were to go back into lockdown, what cultural delights would you recommend to alleviate our boredom?
Although I am a filmmaker, I believe that a situation like a confinement is a context that can greatly promote reading. It is a time of recollection and introspection, of silence, and in that sense reading is an excellent companion. When the March confinement began, the first thing I read was Camus' The Plague. It was a very shocking experience, but it is a novel that makes you firmly believe in the resilience of the human being. There have been many other companions during those months: Theodor Kallifatides, Marguerite Duras, Gabriel García Márquez, Knut Hamsun, Irène Némirovsky, Werner Herzog…
Os Corpos [The Bodies] is part of International Competition I5.