Would you like to take part of the 46th edition of the Clermont-Ferrand Short Film Festival from February 2nd to 10th, 2024?
It's easy, all you need to do is submit your online volunteer request at shortfilmwire.com and meet the conditions below:
be over 18 years of age, bring a photo ID and social security number or E 101/111 (Schengen area)
for non-Schengen nationals: residence card or valid receipt on February 10th, 2024
(Requires the creation of shortfilmwire.com account)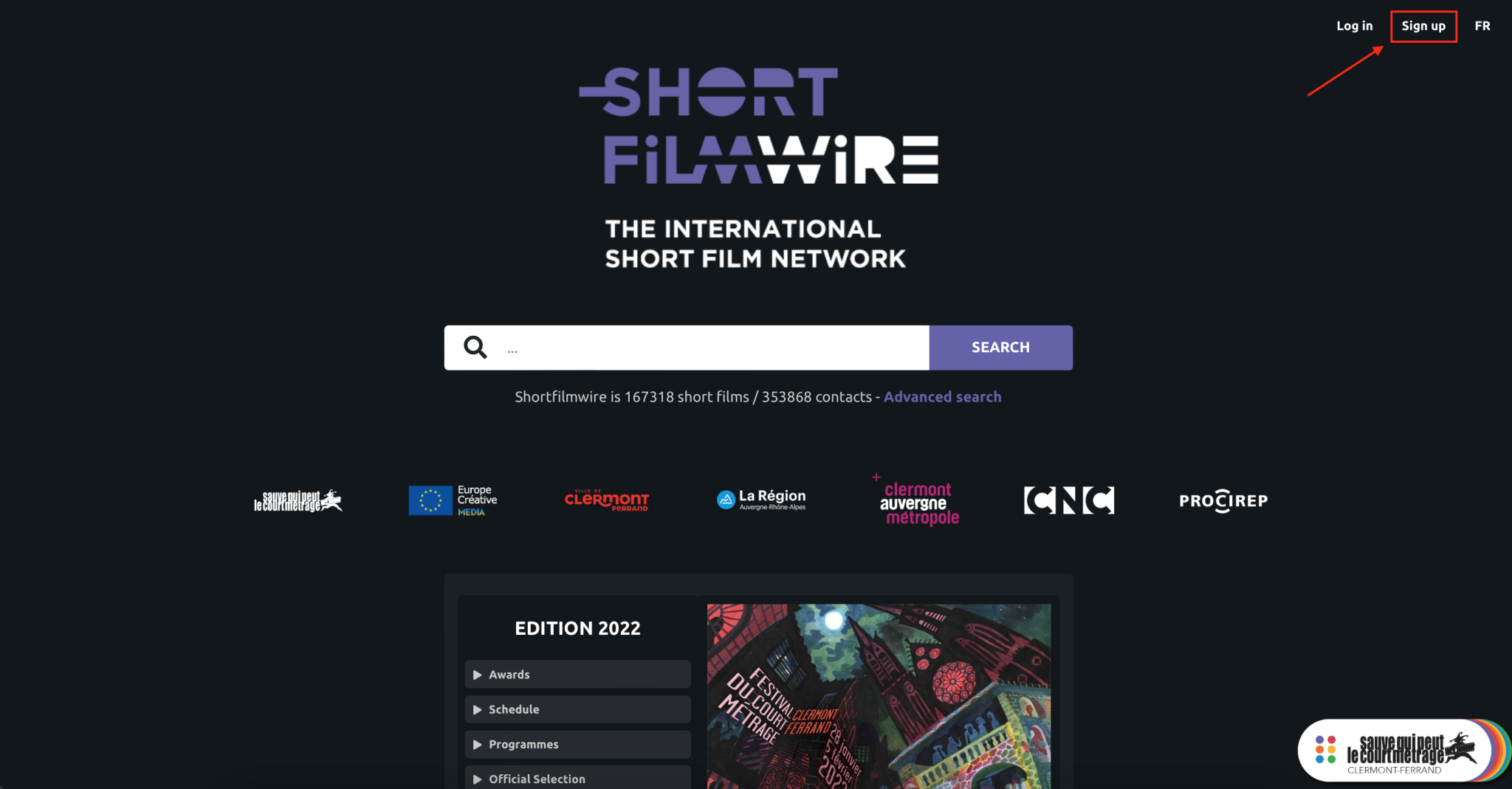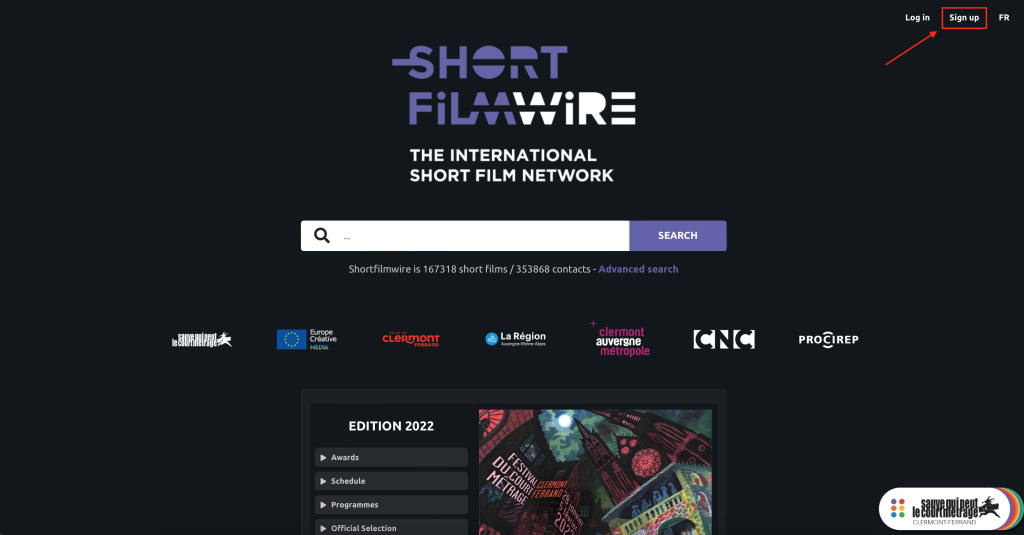 Click on "Sign in" on the top right corner of the page.
 If you already have an account, click on "Log in". If you forgot your password, click "Forgot password?". Once you're logged in, you can follow directly step 2. 
---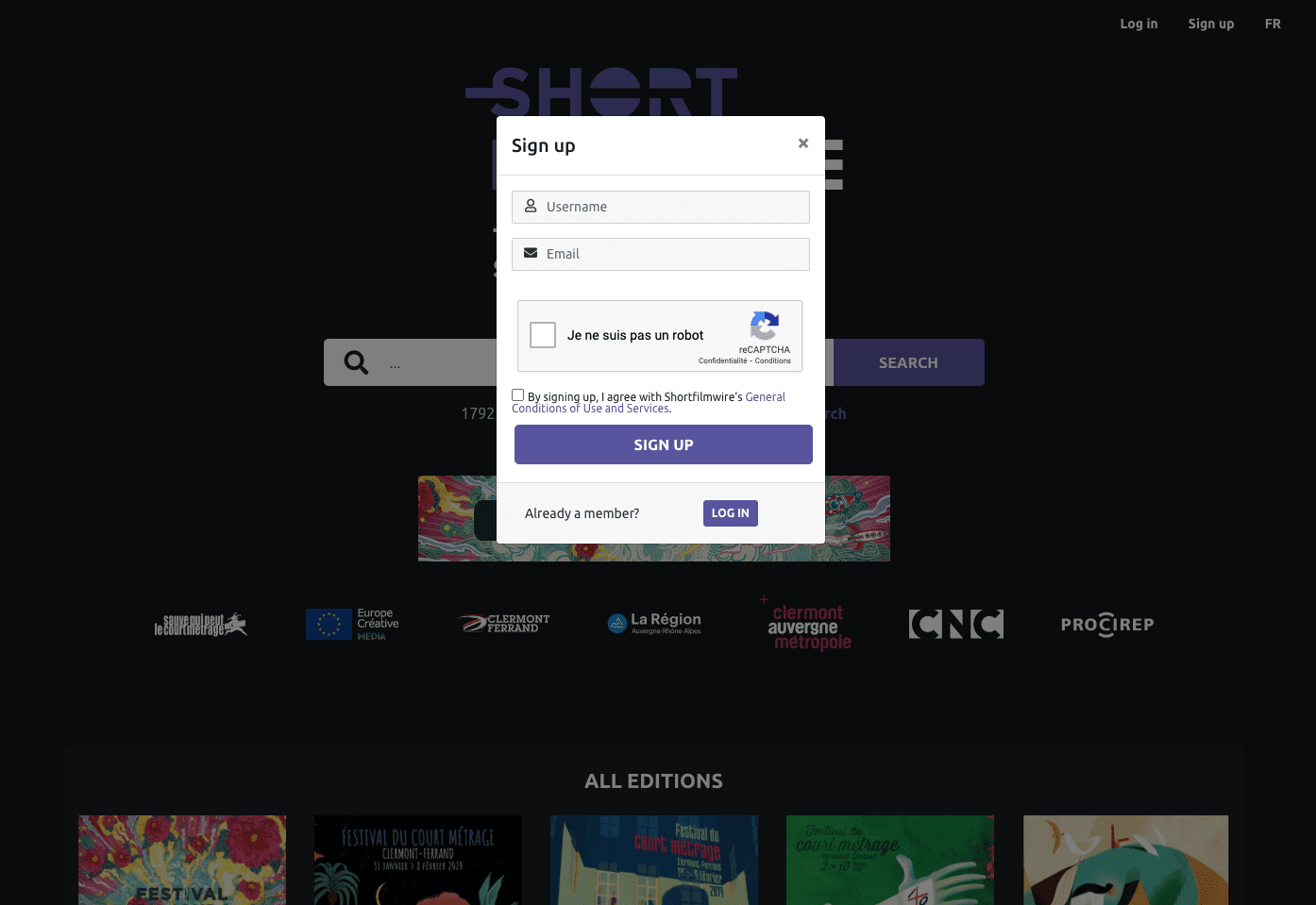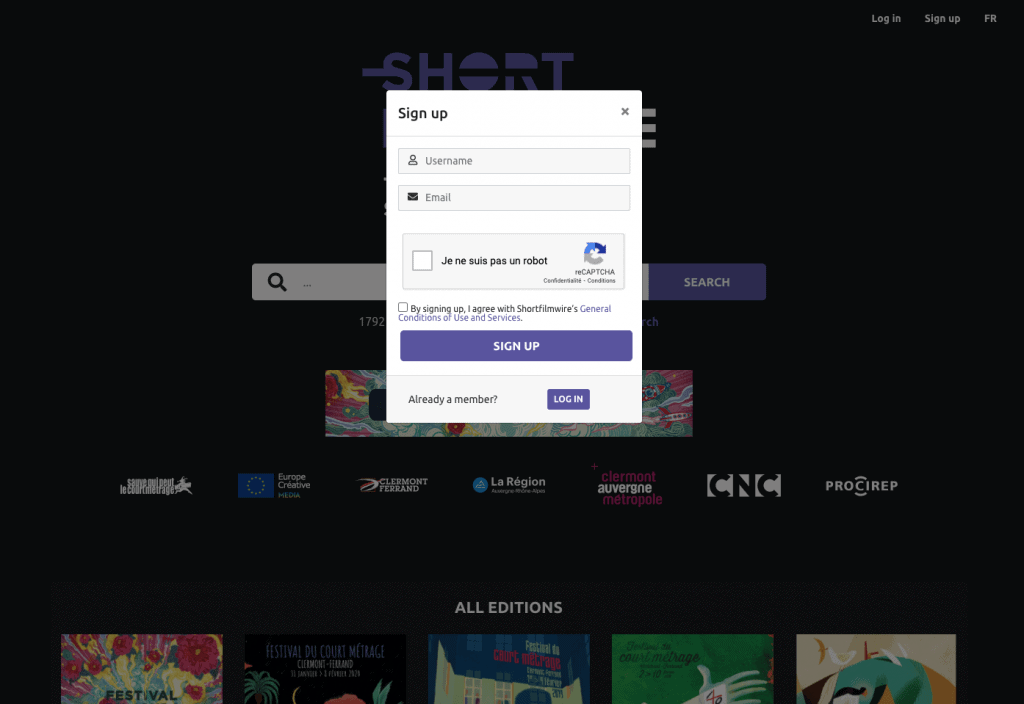 Enter the username of your choice, your email adress and accept the general conditions of use.
---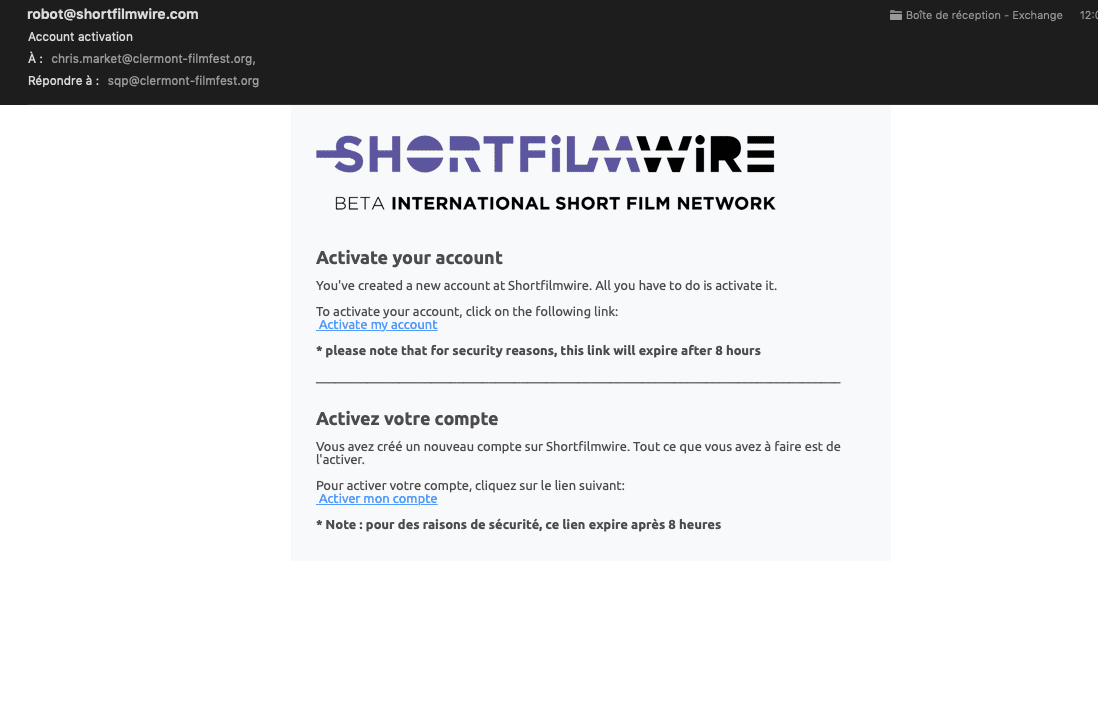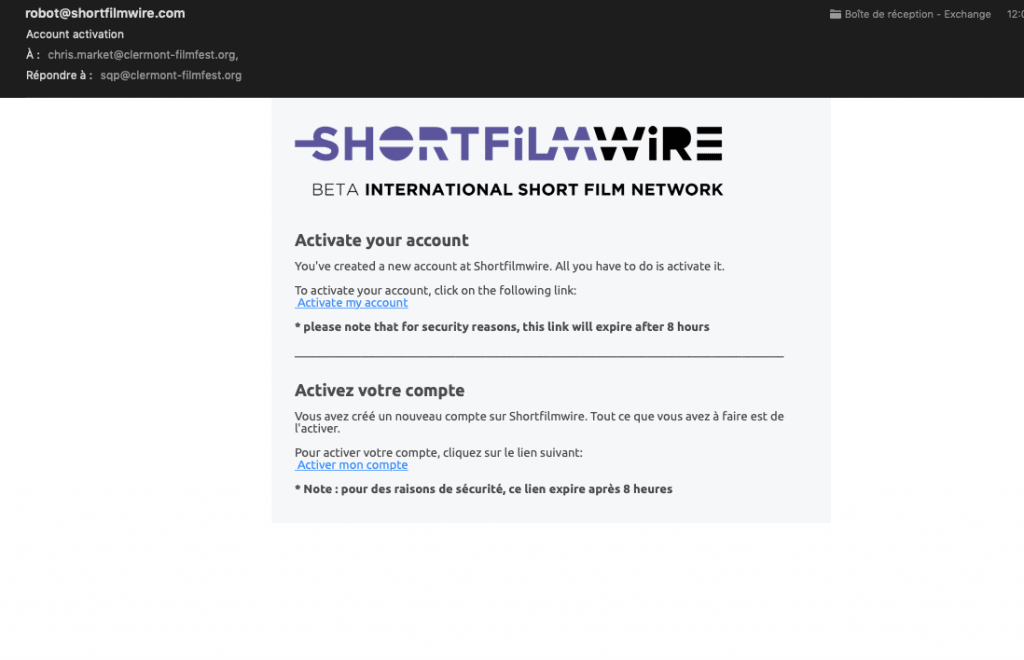 Activate your account with the link you've received in the email that has been automatically sent to you.
---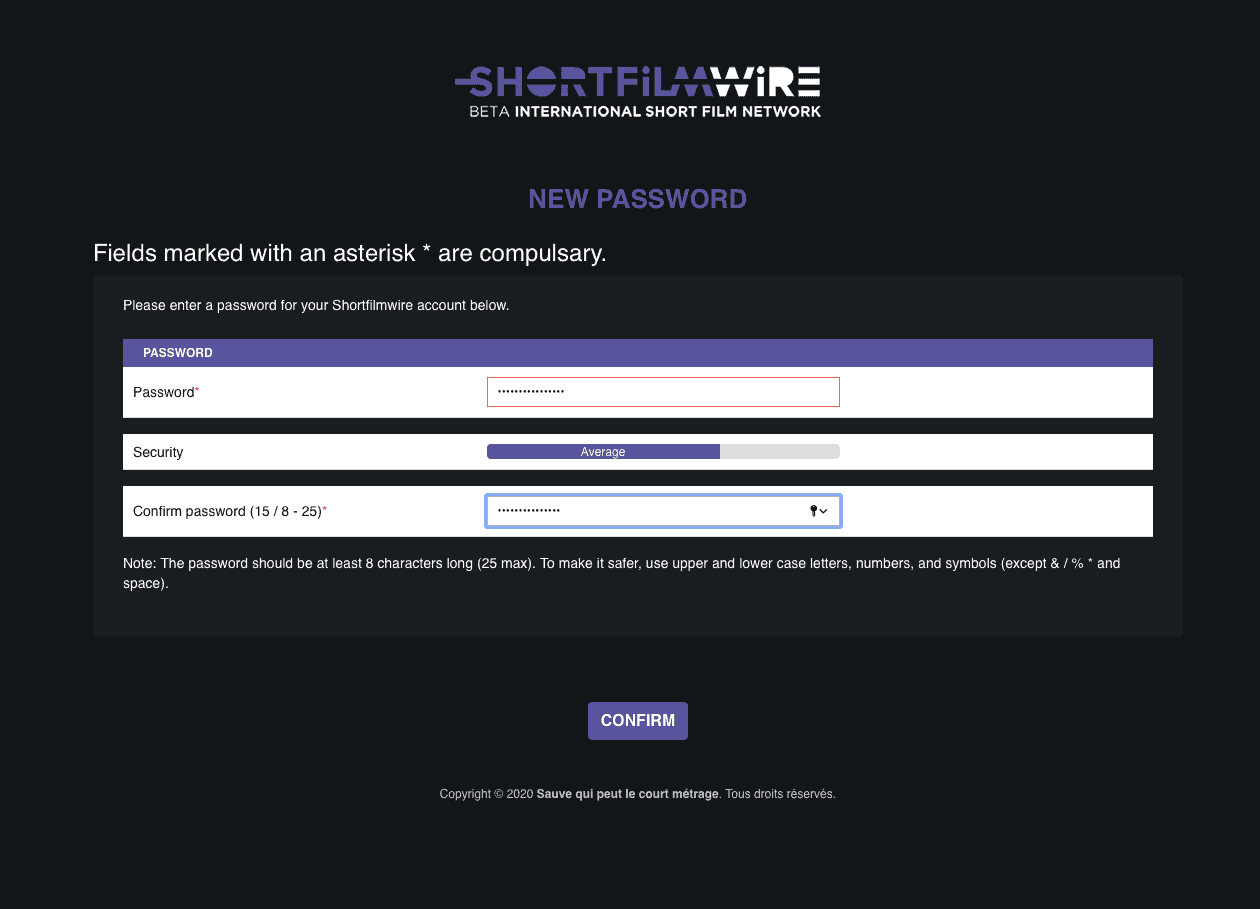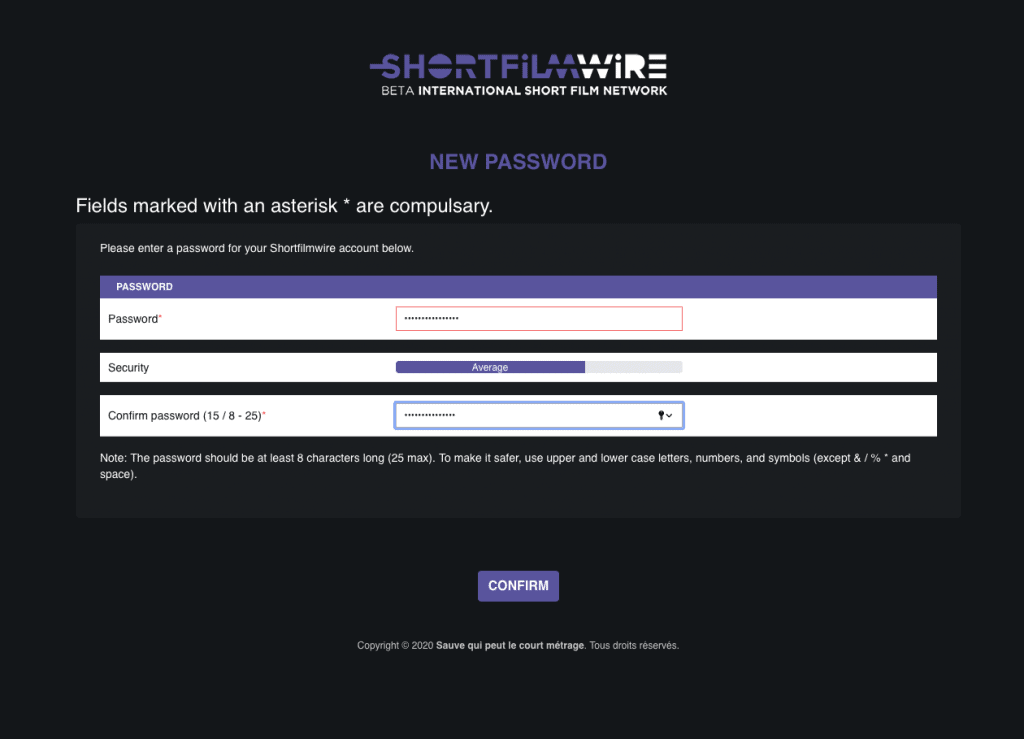 Create a password, confirm it and go back to the homepage in order to log in via the "Log in" link.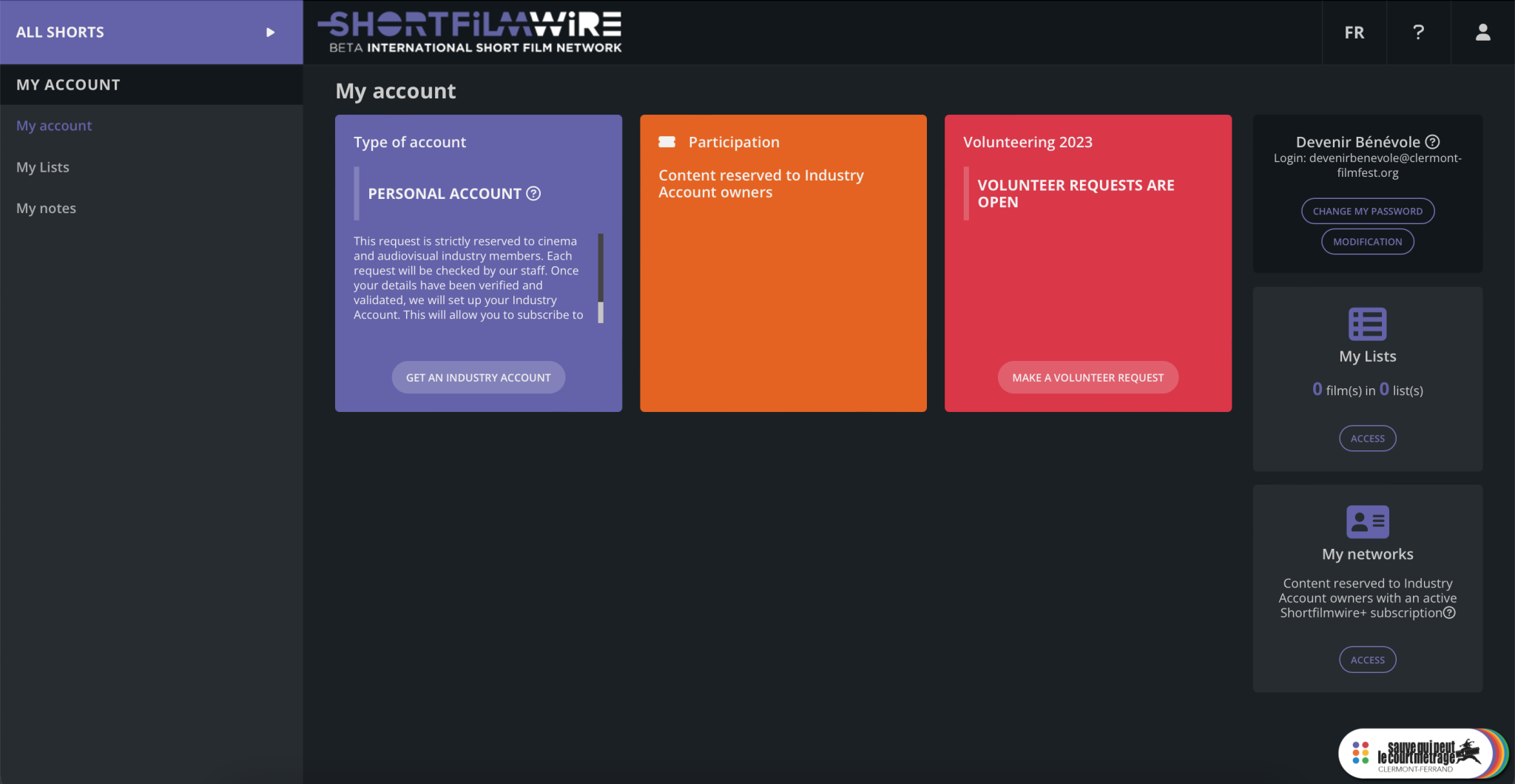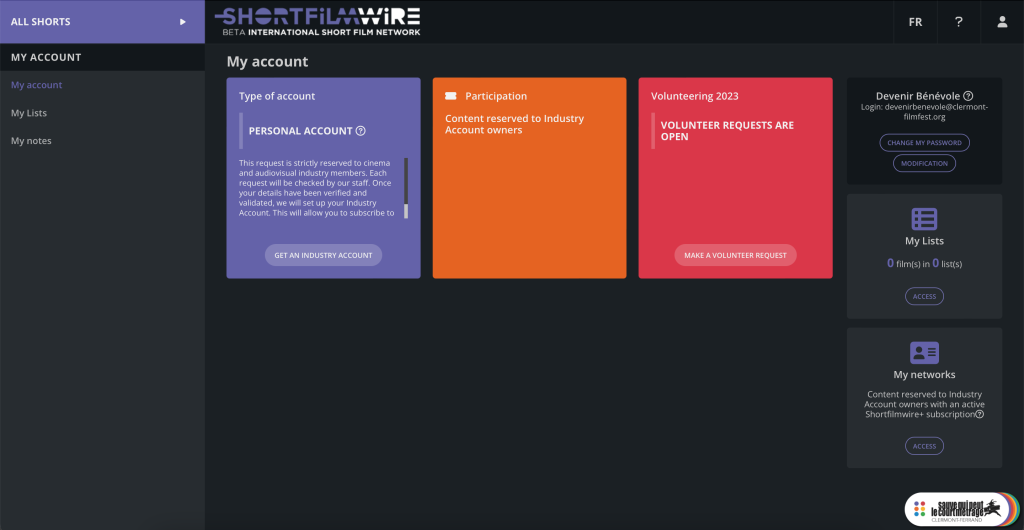 Click on "Make a volunteer request" in the red square on the page.
---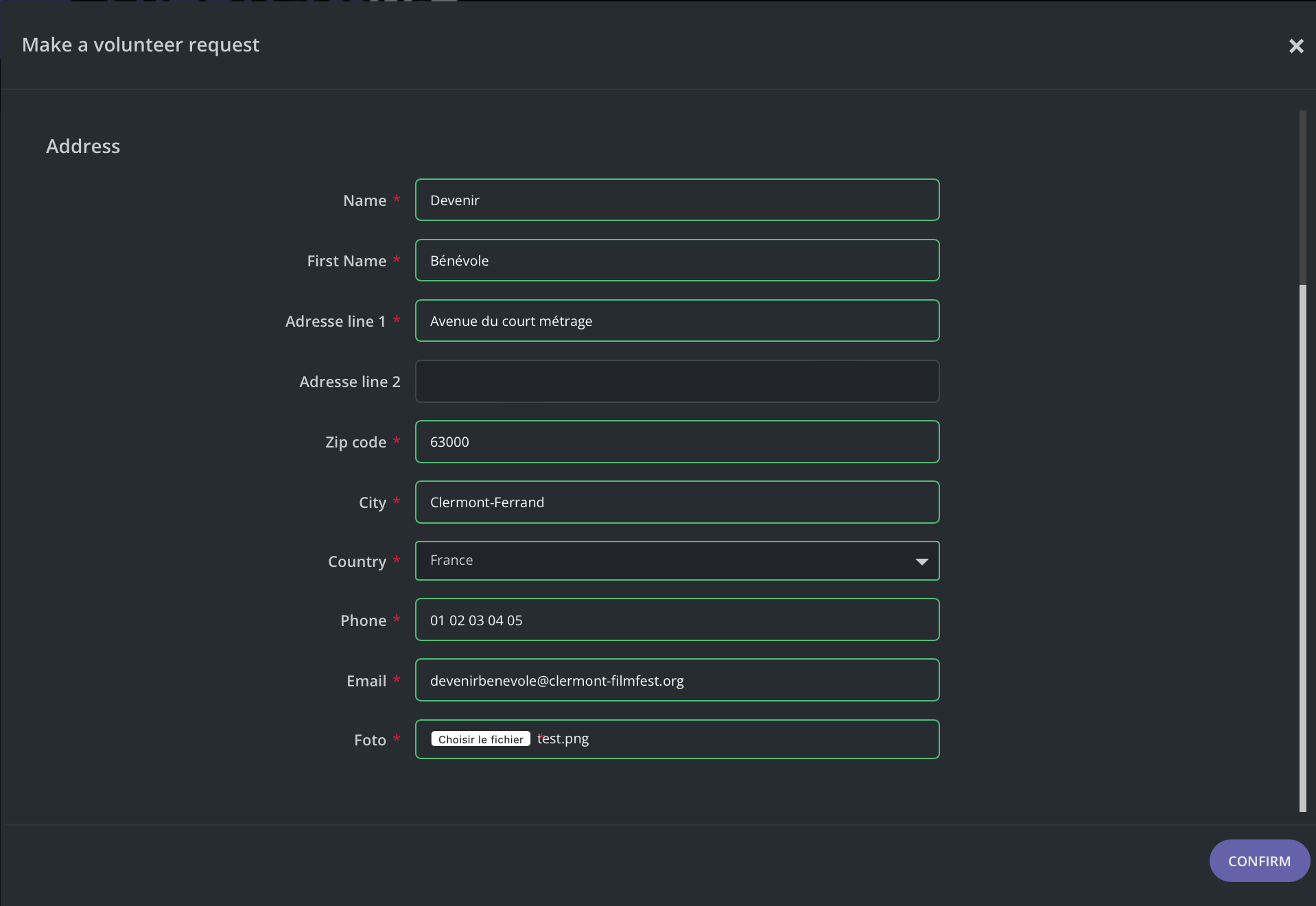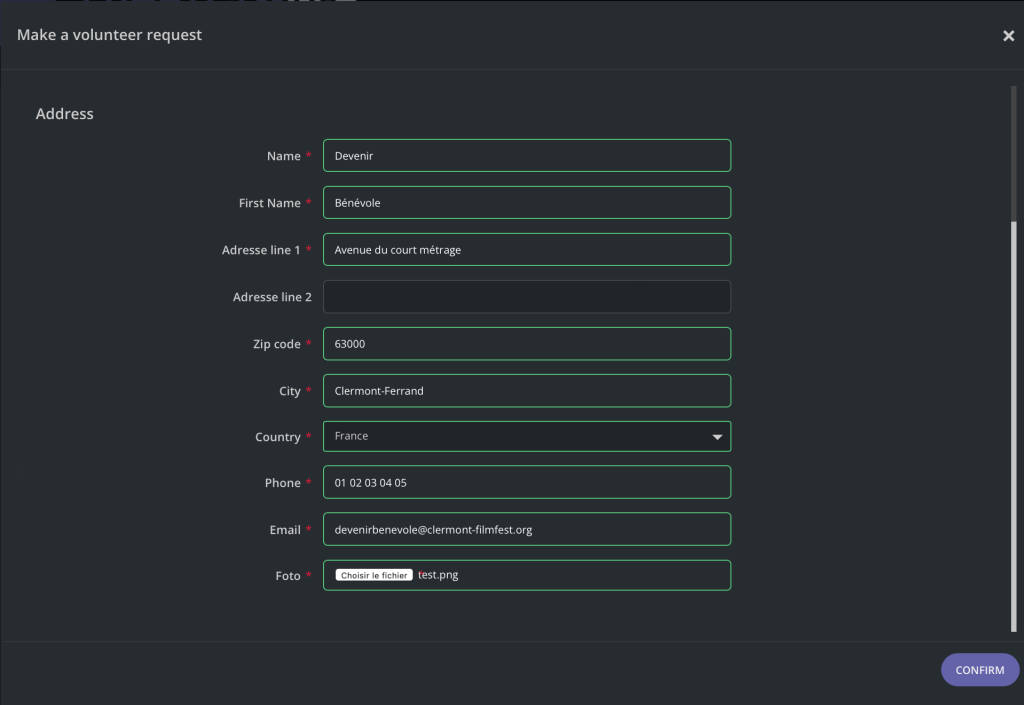 Fill in the form.
---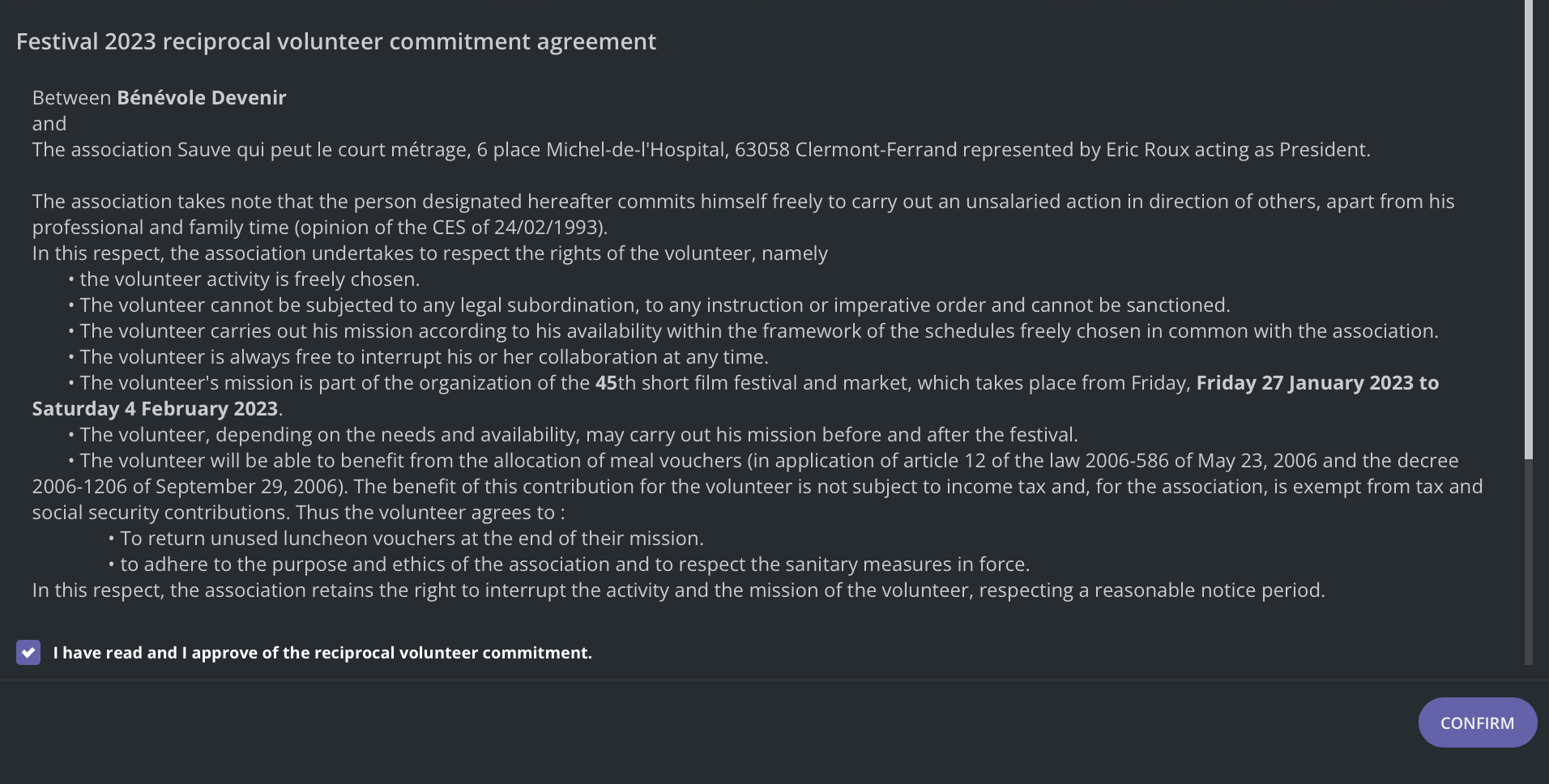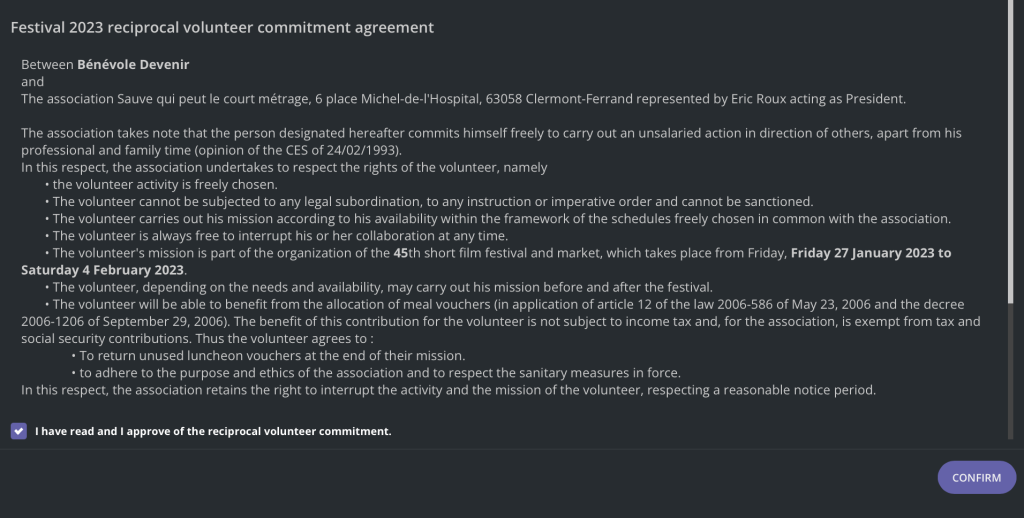 If you've filled in all the mandatory spaces and you've read and confirmed that you agree with the reciprocal volunteer agreement, you can confirm your request.
---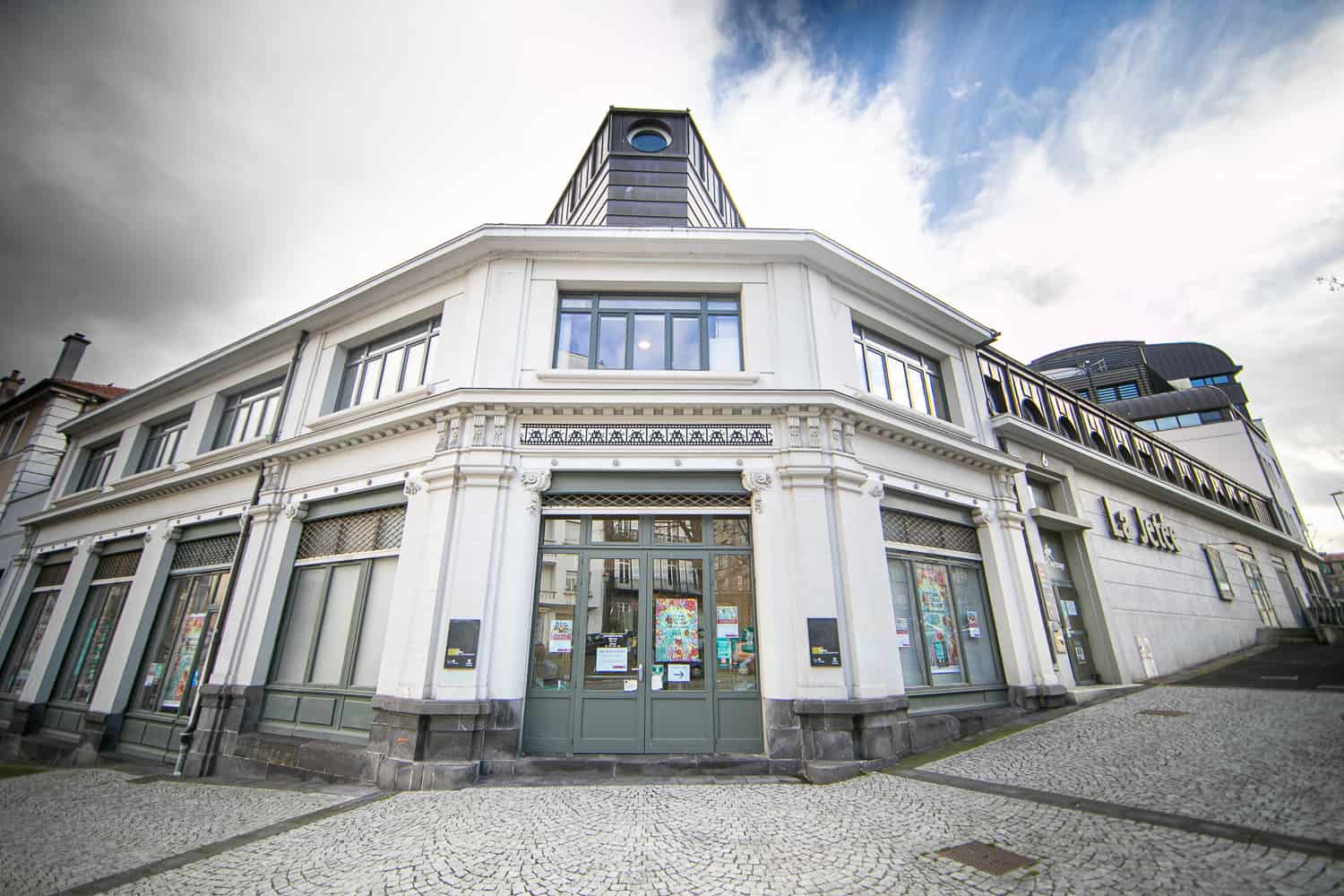 It is still possible to request a volunteer on site at
Sauve qui peut le court métrage
La Jetée, 6 place Michel-de-L'Hospital
63000 Clermont-Ferrand
FRANCE
Opening hours are:
Monday to Friday:
8.15am-11.45am, 2pm-5.30pm