4 days | 9,000 films | 3,700+ professionals

Our main area! Come & meet the 35 exhibiting countries this year. Welcome to the new ones!

National CANAL+ Award and "Fernand Raynaud" Award for Best Comedy 2020 / France

Télérama Press Prize 2020 / France

Invisível herói (Invisible Hero)

Award for Best European Film 2020 / Portugal, France

Award for Best Documentary 2020 / Brazil

Adami Award for Best Actress 2020 / France

Adami Award for Best Actor 2020 / France

National Audience Prize and Special Effects Award by Adobe 2020 / France

Clean with Me (After Dark)

National Special Jury Prize 2020 / France

National Grand Prix, Student prize and SACD Award for Best First Live Action Short 2020 / France

Lab Audience Prize 2020 / United States

Lab Special Jury Prize 2020 / Belgium, Germany, Finland

Günst ul Vándrafoo (Gusts of Wild Life)

Lab Grand Prix 2020 / Spain

International Student Prize 2020 / United Kingdom

International Audience Prize 2020 / Palestine, Qatar

International Special Jury Prize 2020 / Greece

International Grand Prix 2020 / Belgium, Ghana

The most efficient way to meet distributors and festival programmers.

Want to know what buyers are after? These talks will help you find your future distributors.

The best way to develop your network, enjoying a nice talk around breakfast or apero!

More than 8,000 films listed on the Market Videolibrary are accessible on video terminals.

Expand your knowledge with conferences about the industry top topics & trends.

Conferences, masterclass...

Contact professionals thanks to our database & schedule your meetings in our dedicated pro area.

Our exhibitors invite you to very special screenings to promote their latest talents!
[AFRICAN PERSPECTIVES] Discussions with directors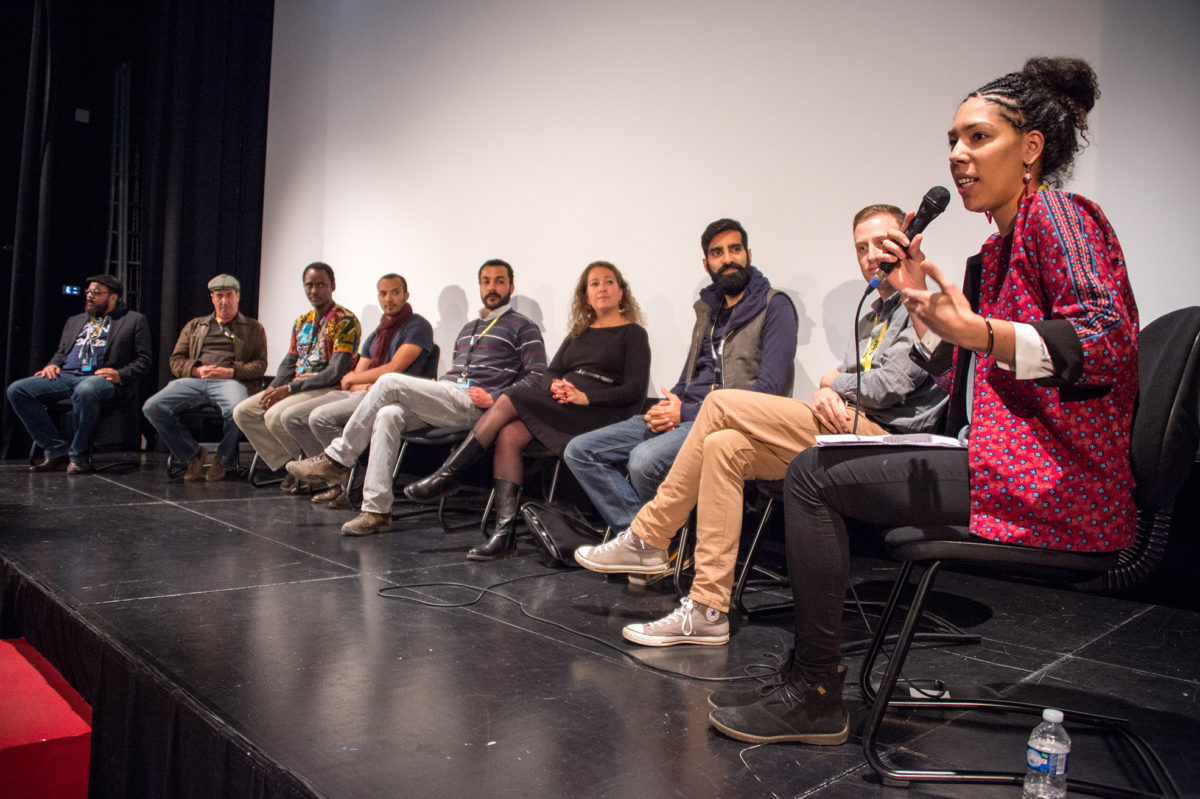 Saturday January 29th at 18:00
Salle Lumière
Résidence universitaire Dolet
25 rue Étienne-Dolet - Clermont-Fd
For the 31st edition of African Perspectives, we're offering a program of 10 short films that will take you through 9 countries of the African continent. We invite you to come and discover all the richness of this culture highlighted in various formats such as documentaries, fictions, more experimental films and animated fictions. The program highlights traditions and modernity through memorable characters, intimate portraits and personal testimonies that deal with various strong themes such as
self discovery or the still too fragile place of women in society. Do come and meet these directors and their works with their strikingly original voices at the "African Perspectives" day. The screening of both programs on Saturday 29th of January (with reservations) will be followed by a question and answer with the directors on hand.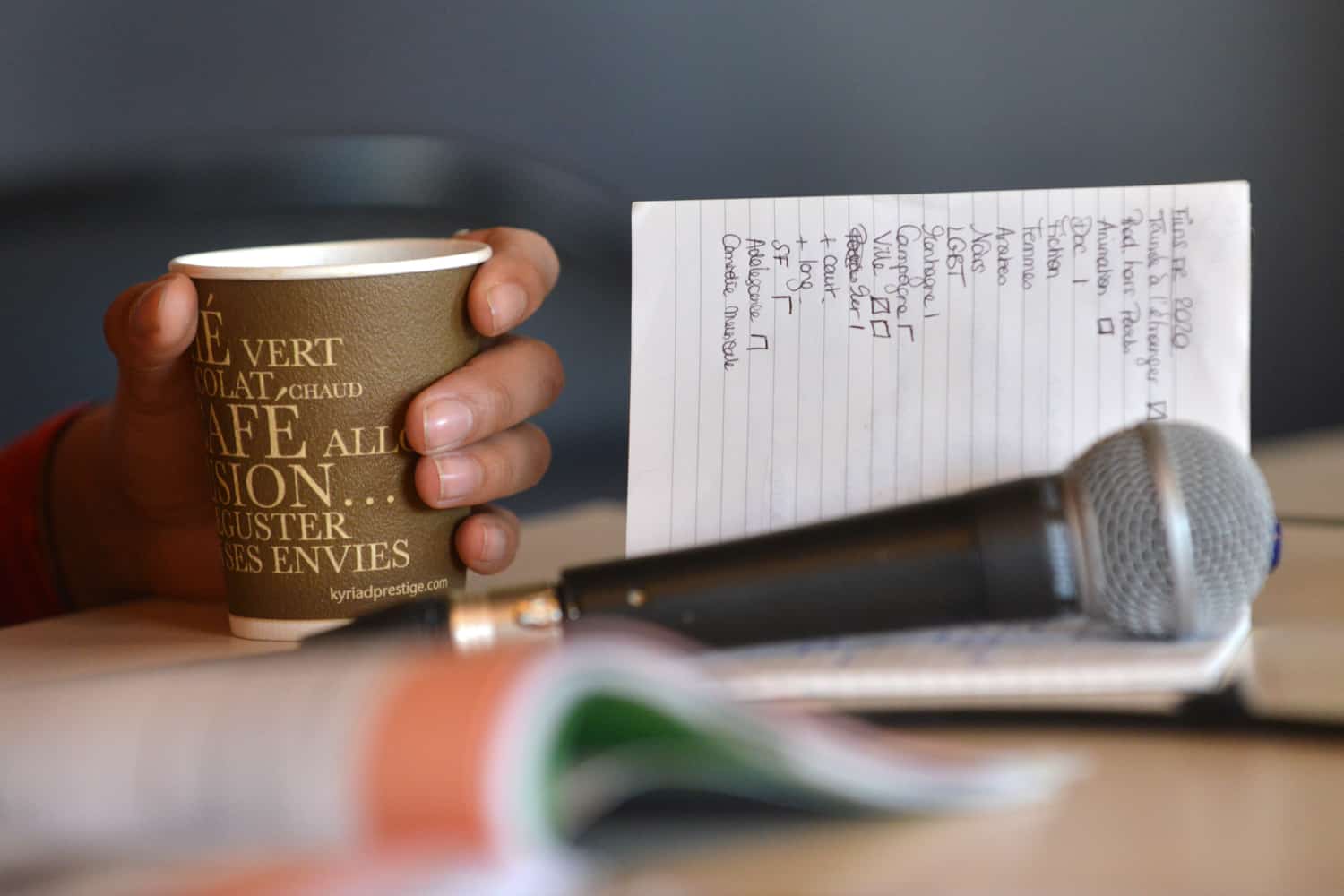 From Sunday 30 January to Saturday 5 February
Following the 9:30, 12:30, 15:30, 18:30 and 21:30 screenings
Salle des Possibles (La Comédie)
69 boulevard françois-Mitterrand - Clermont-Fd
Open to those with a ticket for the screening
Ever since the Festival began, filmmakers in competition have come to talk about their films every morning at the Expresso discussions. Now that the Festival has entered the halls of the La Comédie, this historic practice is about to change. The National Competition screenings were sometimes followed by question-and-answer periods with filmmakers at the Rio cinema. In the same spirit of bringing together films, audiences and creators, the filmmakers in the three competitions who are present in Clermont-Ferrand will now be asked to give their thoughts on their films to audiences, in the theater, immediately following the screening.
These new Miked Sessions will be held from Sunday through Saturday in the Salle des Possibles for each of the National, International and Lab competition screenings.
A team of hosts will gather audience-members' questions after the showing and invite filmmakers to engage in a discussion with the whole audience.
Regulars of the Expresso discussions will have the pleasure of seeing Claude Duty and Claire Diao act as maitre d's for these Miked Sessions. And we're pleased to be able to invite Élise Loiseau, Lucas Brunier-Mestas and Pascale Faure to join them. A team of interpreters will facilitate communication with non-French-speaking filmmakers.
Our French sign language interpreter Fabienne Jacquy will also be on hand for the International screenings adapted for the hearing impaired.
Nieto's signing session (Swallow the Universe)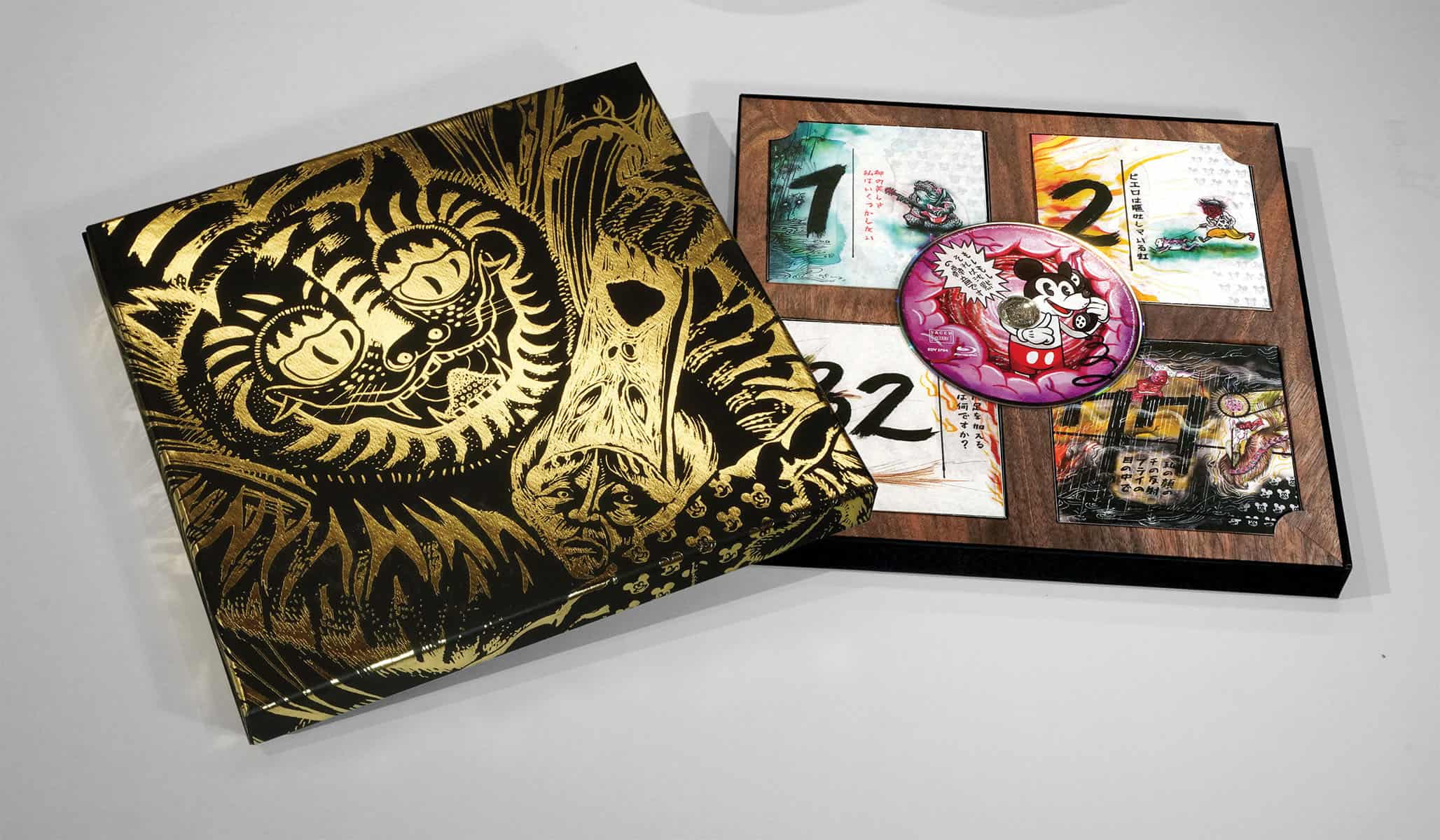 Tuesday, February 1st from 18:00 to 20:00
Cüriös / Rosa da Rua gallery
Place du Terrail - Clermont Fd
Free entry
For the exhibition of the Franco-Colombian video-maker Nieto, Autour de Minuit will have the exclusive honor of unveiling a collectors' set with a Blu-ray (film + bonus material) and facsimiles of Mori's four original emaki rolls that we see come to life in Nieto's film. Come and get your autograph !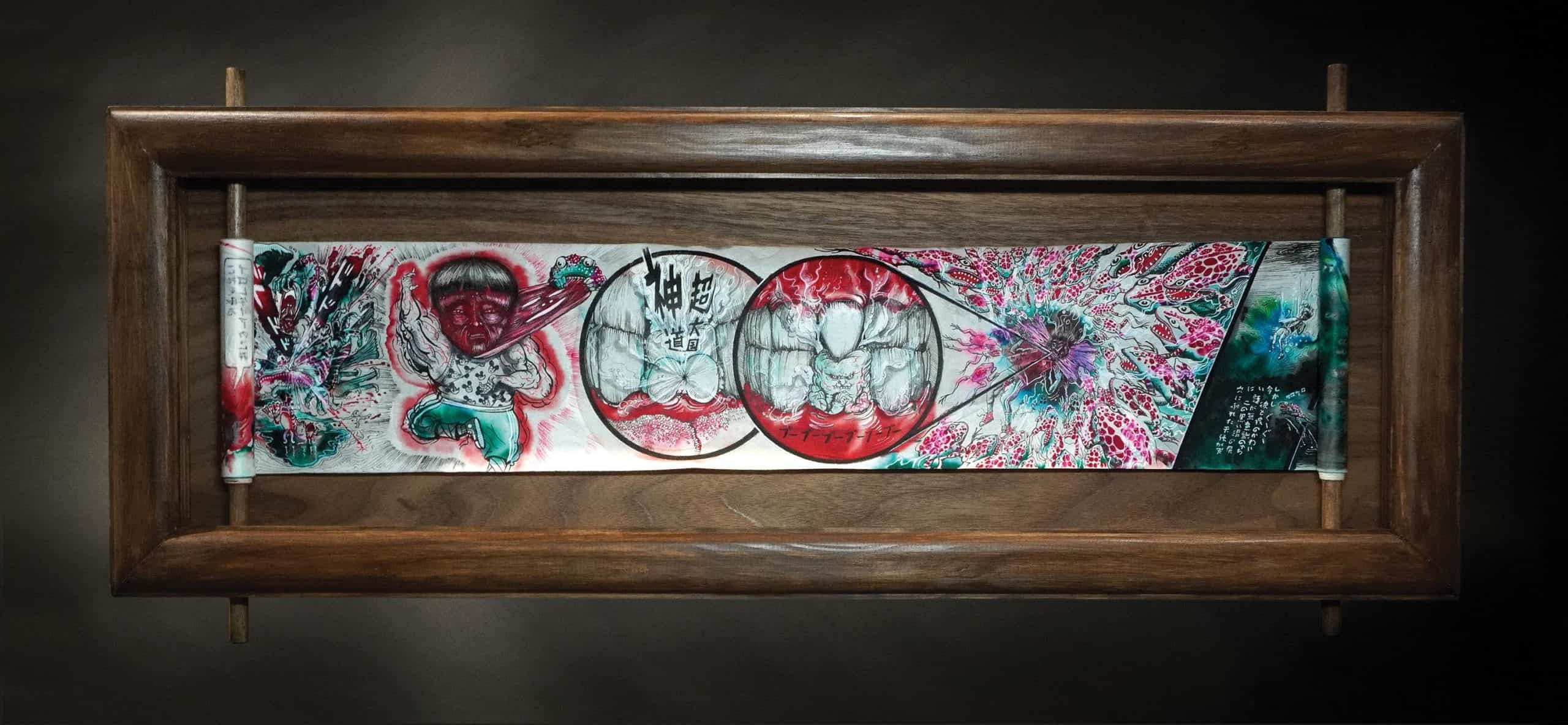 Spain in Focus : Club Europavox Concert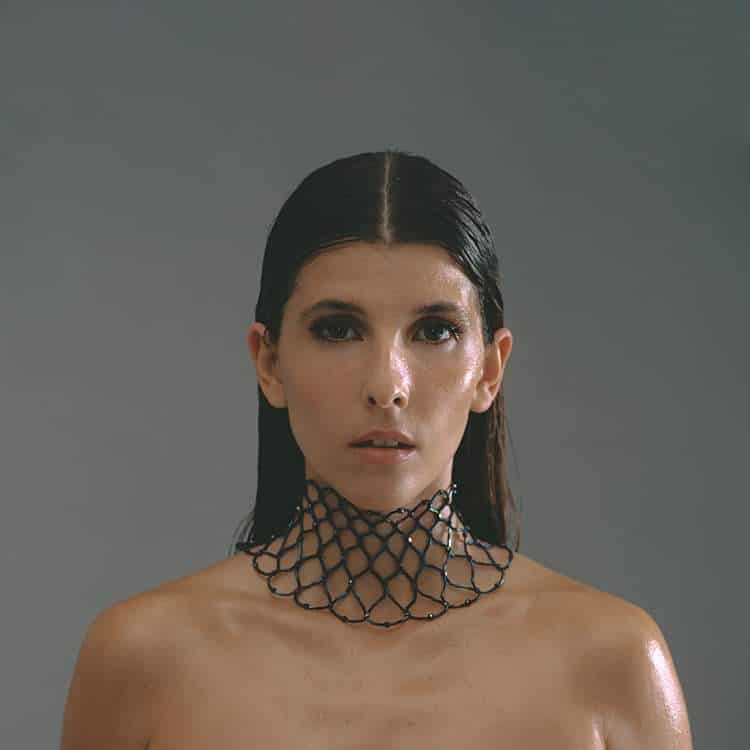 Tuesday February 1st
From 20:30
La Coopérative de Mai
Rue Serge-Gainsbourg - Clermont-Fd
Free entry
100% Spanish concert with electro pop by Mafalda and flamenco 2.0 by RomeroMartín.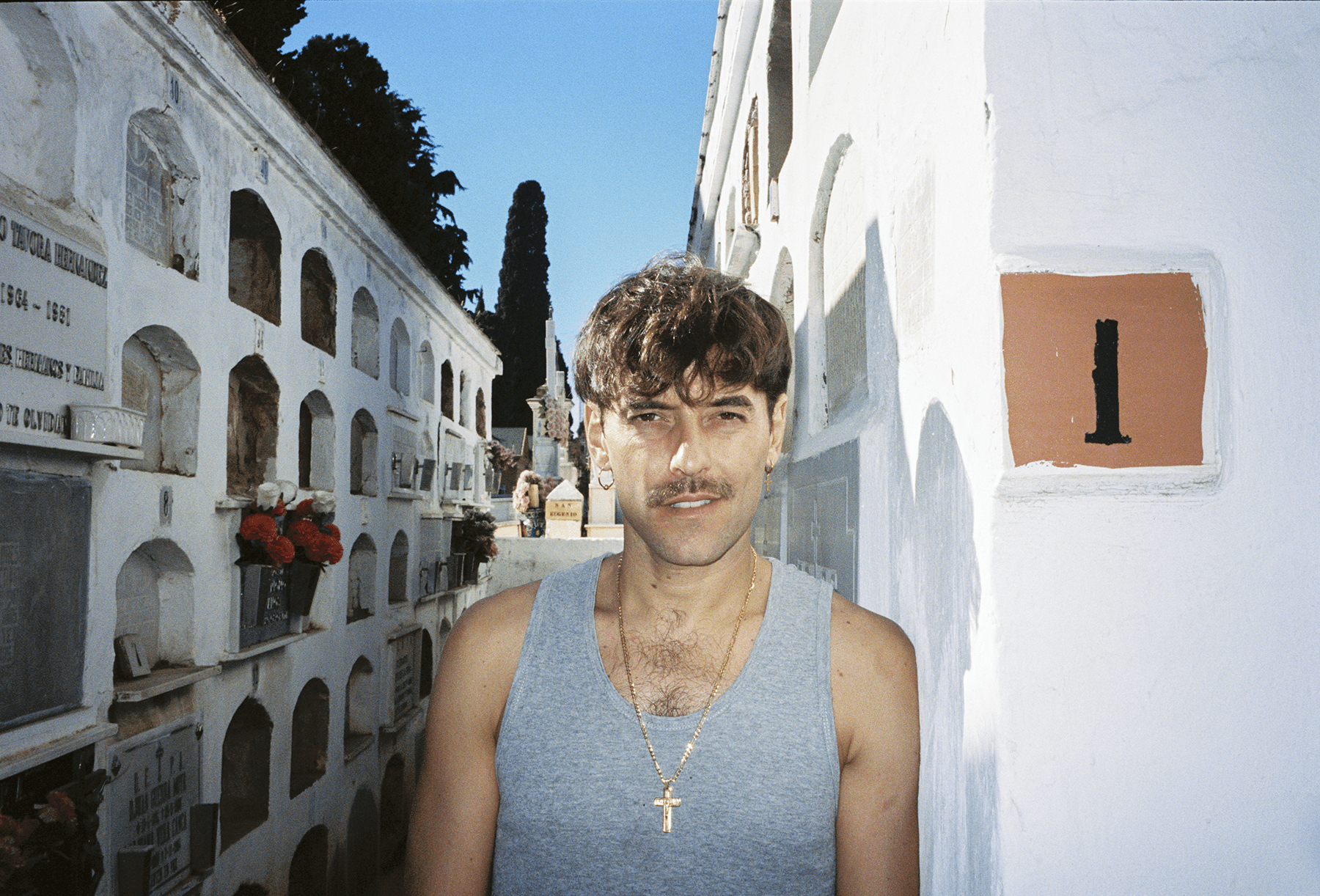 Brecht Evens' signing session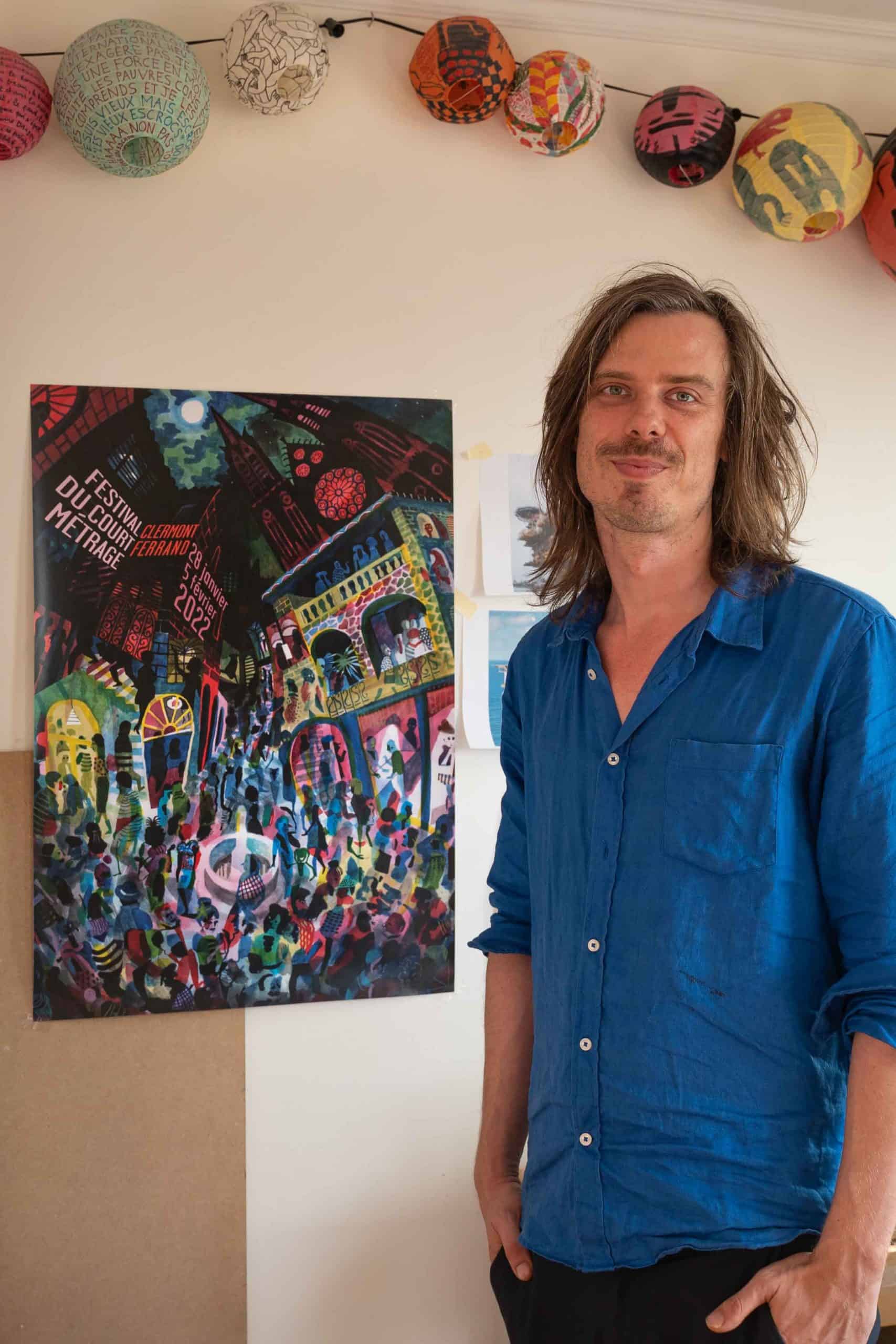 Wednesday, February 2nd from 15:00 to 18:00
Les Volcans bookstore
80 boulevard François-Mitterrand - Clermont-Fd
Free entry
The Belgian illustrator, behind the 2022 poster for the festival and author of sublime graphic novels such as Panther, City of Belgium, The Making Of, The Wrong Place or more recently Idulfania, will be with us in Clermont again this year. He will return to sign books, postcards, posters or, for the lucky ones, a limited edition (100 copies only!) of the poster which will be on sale during the festival. Hurry, there won't be one for everyone!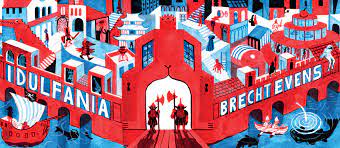 Para One's signing session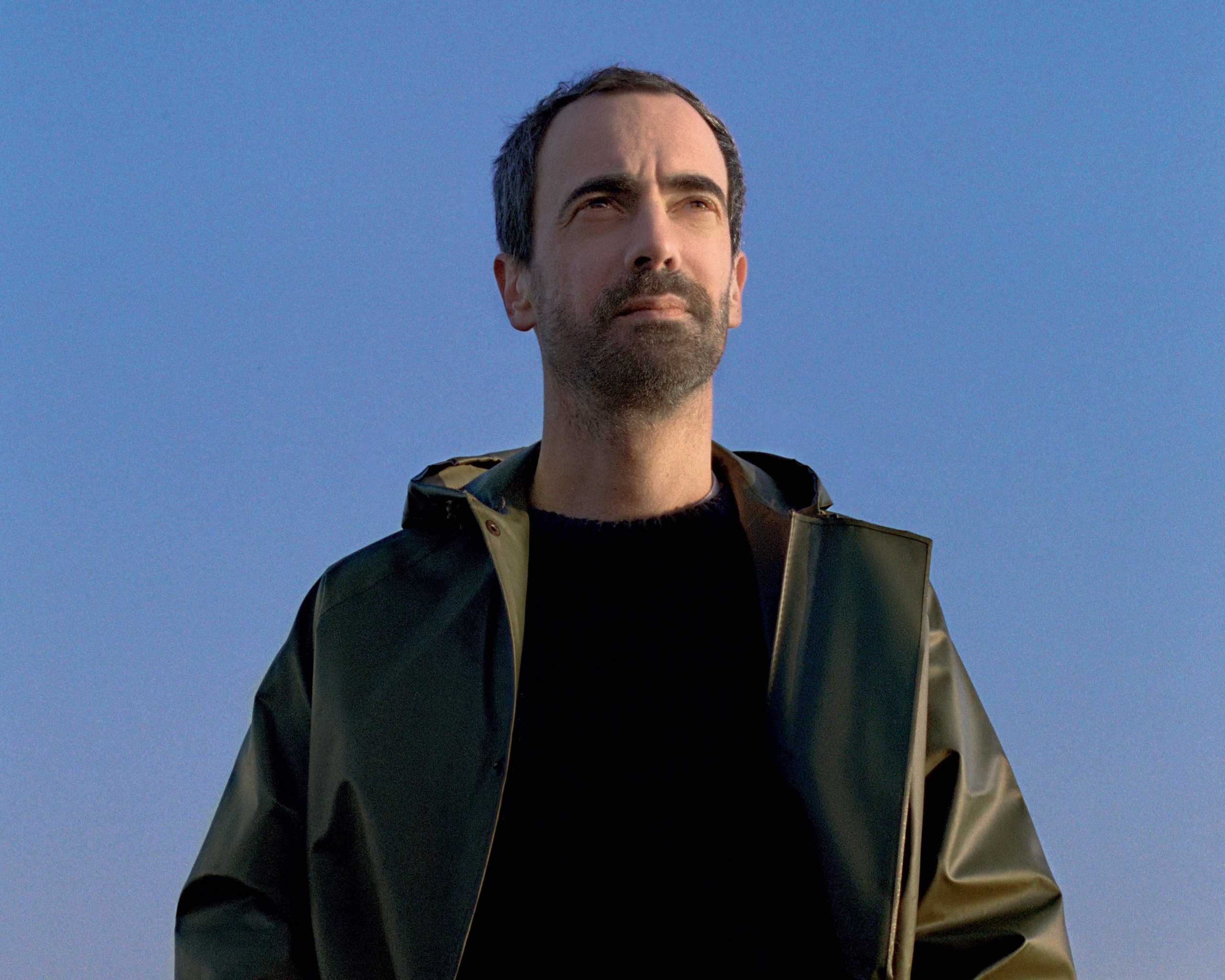 Thursday, February 3rd from 16:00 to 18:00
Les Volcans bookstore
80 boulevard François-Mitterrand - Clermont-Fd
Free entry
The French musician, member of the Lab competition jury this year (see p. 39), composed among other things the music for Céline Sciamma's films. Producer, but also director, former member of the hip hop group TTC, do not miss this opportunity to discover his artistic universe during this signing session.
Thursday, February 3rd from 20:00
La Goguette
61 av. de l'Union Soviétique
Reservation: +33 (0)9 72 54 82 75 or
contact@la-goguette.com
Discover the range of dishes in the three films in the Spanish happenings. The director Isabel de Ayguavives will be on hand to feed the audience discussion regarding her film El castigo.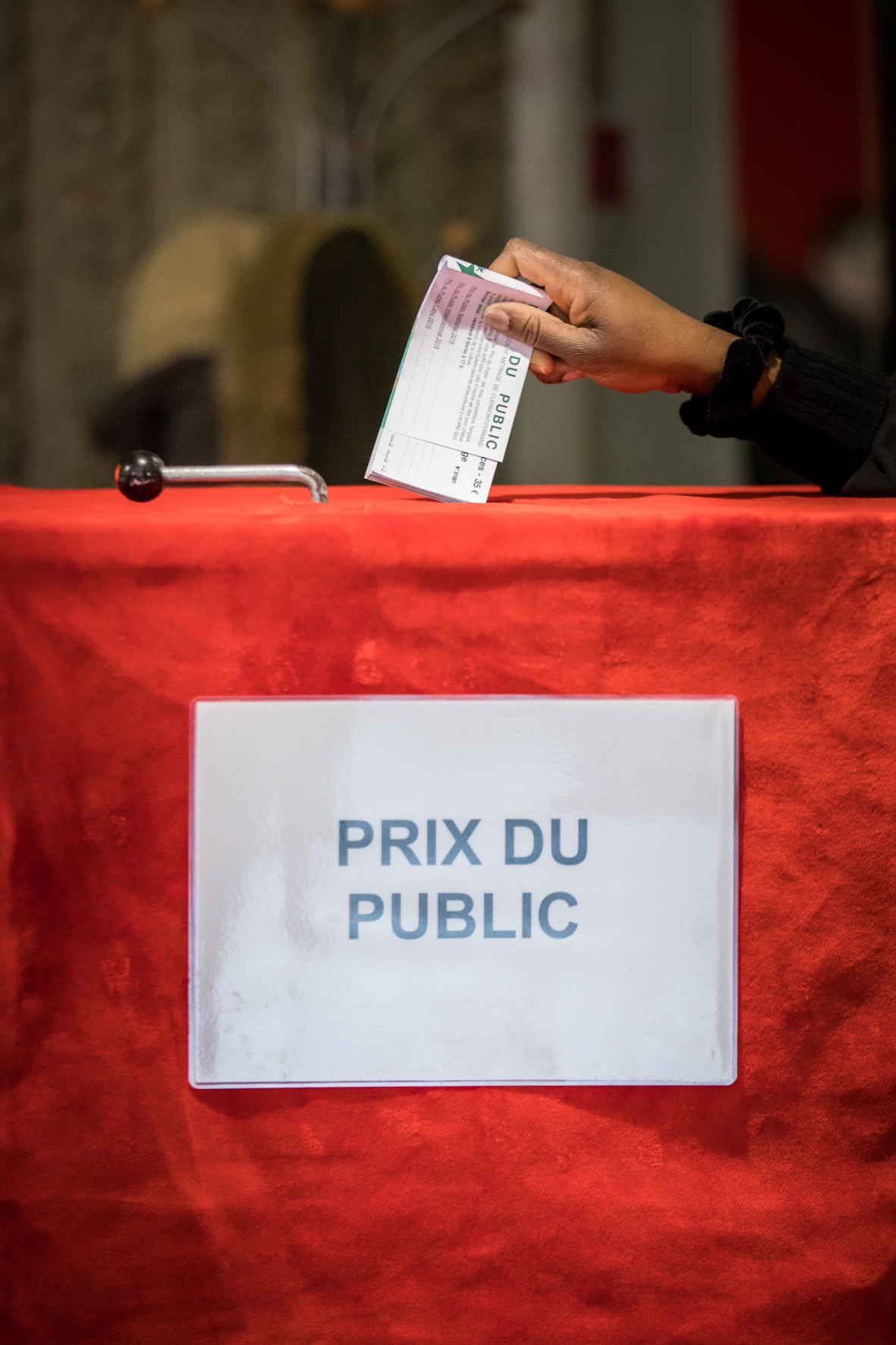 Festival-goers can have their say in conferring an Audience Award for the National, International and Lab Competitions respectively. The Audience Jury consists of viewers who have bought a booklet of fifteen tickets either through the site billetterie.clermont-filmfest.org or at the box office and have provided their email address.
The email address used for purchasing the tickets gives the viewer one chance only to vote online for:
one of the 50 short films selected for the National Competition
one of the 77 short films selected for the International Competition (the two French films have also been included here)
one of the 27 short films selected for the Lab Competition
This is the exclusive link for voting: vote.clermont-filmfest.org
Voting ends: Friday, February 4 at 9:00.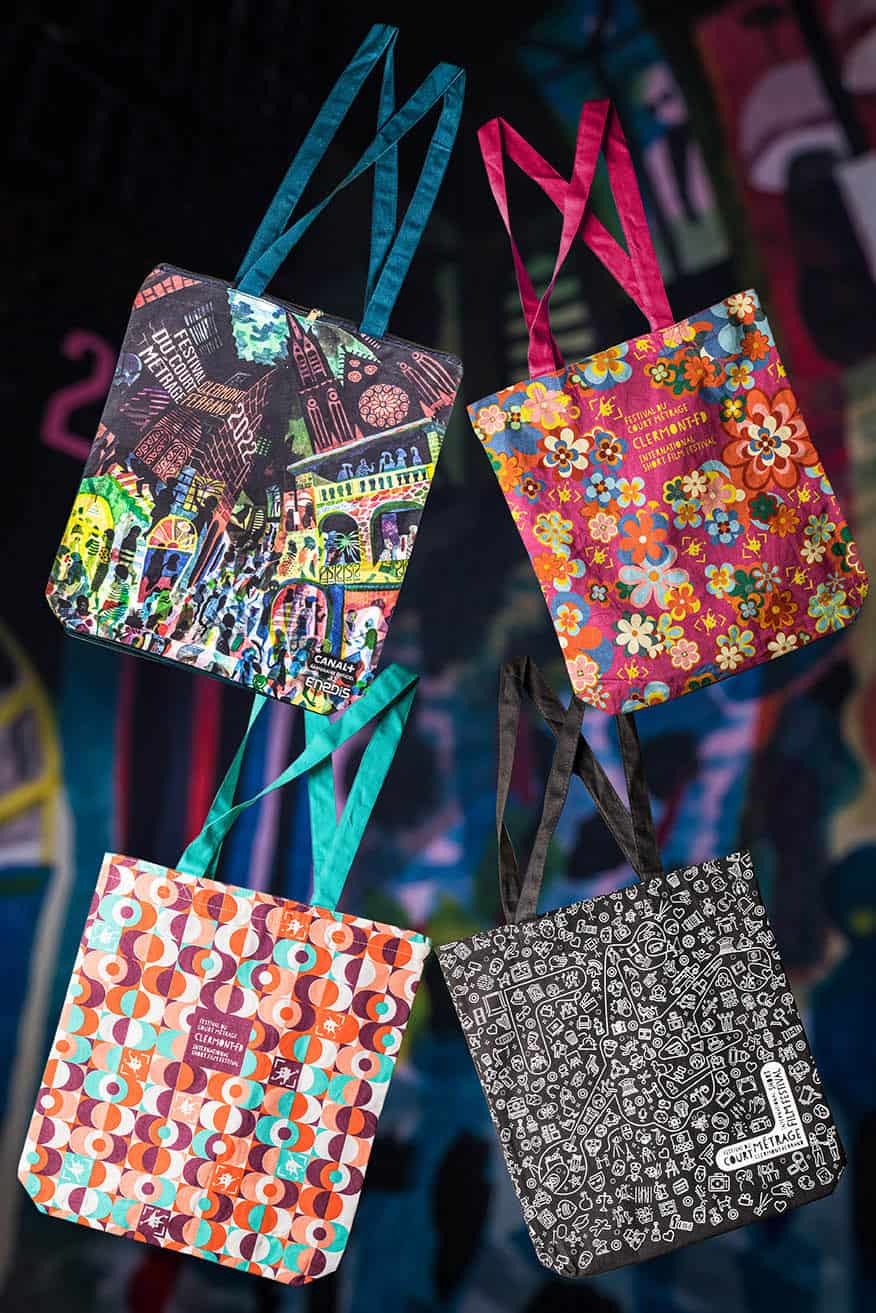 Get your festival catalogue, discover our official festival products and goodies :
BEFORE THE FESTIVAL
La Jetée
6 place Michel-de-L'Hospital
63000 Clermont-Ferrand
From Monday, January 17th to Wednesday, January 26th
Monday through Saturday, from 10:00 to 12:00 and from 14:00 to 18:30
BEFORE & DURING THE FESTIVAL
Centre commercial Jaude 1
Place de Jaude / 18 mail d'Allagnat
63000 Clermont-Ferrand
From Monday January 17th to Saturday February 5th
Monday through Saturday, from 10:00 to 19:00

DURING THE FESTIVAL
Maison de la culture
71 bd François-Mitterrand
63000 Clermont-Ferrand
From Friday, January 28th to Saturday, February 5th
From 9:30 to 21:30
---
Online : boutique.clermont-filmfest.org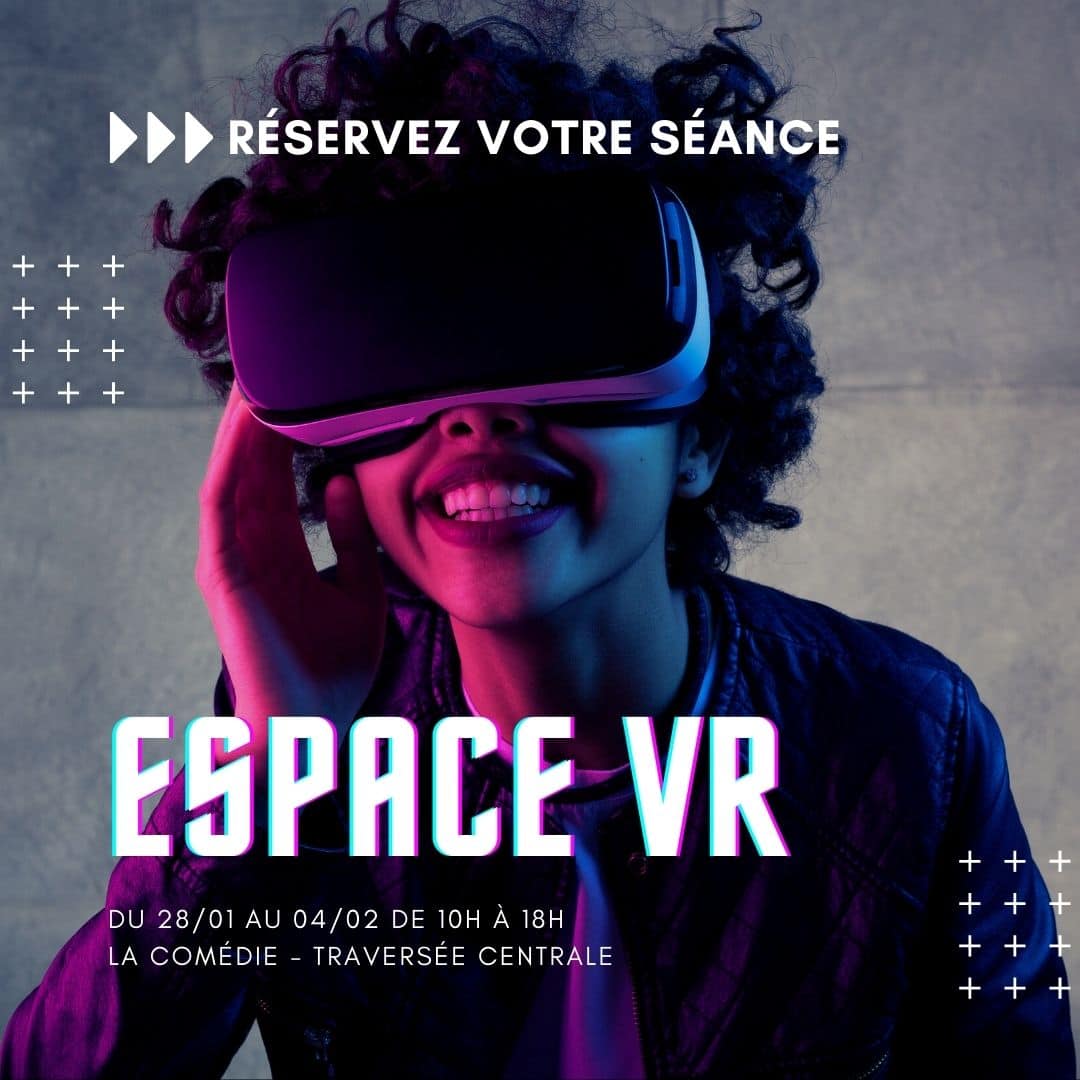 From Friday, January 28th to Friday, February 4th
From 10:00 to 18:00
La Comédie - Central Axis
69 boulevard françois-Mitterrand - Clermont-Fd
Free, registration recommended on site
---
We're offering audiences and professionals a space for virtual and augmented reality.
Dive into immersive realities with key productions from the last two years: the Acqua Alta series by Adrien M & Claire B in augmented reality are immersive films through Oculus Quest headsets and interactive films through HTC Vive headsets.
[SPAIN FOCUS] Alberto García-Alix, fierce expressionism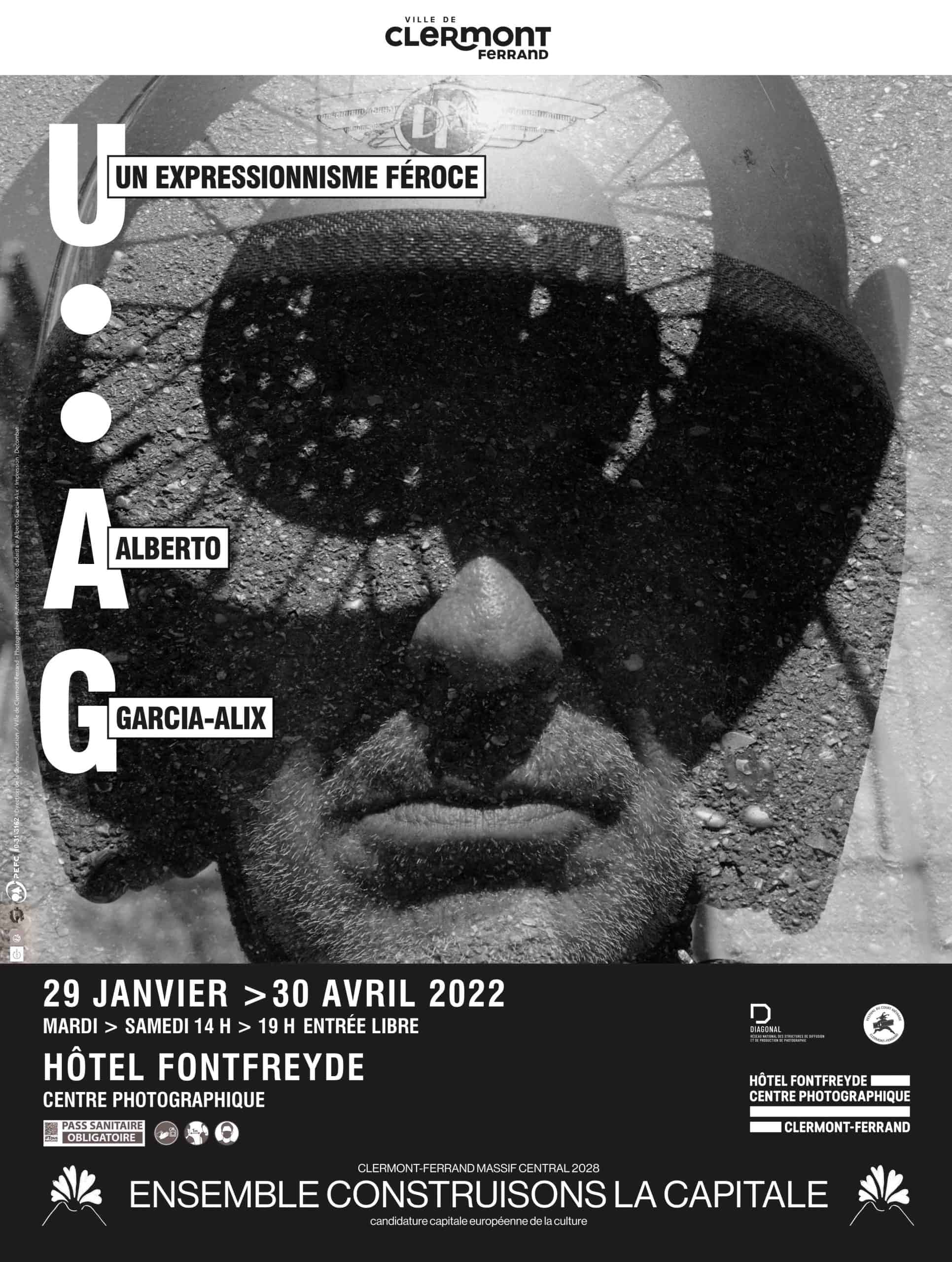 Hôtel Fontfreyde - Centre photographique
34 rue des Gras - Clermont-Ferrand
January 29th January to April 30th
Tuesday through Saturday, from 14:00 to 19:00
Special opening: Sunday January 30th and Sunday February 6th during the festival
Free guided tours, without reservation : Wednesday February 9th, March 2nd and April 6th at 16:00, Saturday February 5th, March 5th and April 2nd at 16:00
Guided tours with sign language interpretation, in collaboration with Dixit: Saturday April 2nd at 16:00
Atypical session: Wednesday March 9th from 18:00
Opening night: Wednesday February 2nd at 18:30 with the artist
Free entry
The Hôtel Fontfreyde - Centre photographique is putting on the exhibition Fierce Expressionism, a series of photographs by Alberto García-Alix taken over the past few years. After visiting Uruguay, Argentina, the Dominican Republic and Moscow, the exhibition is making its first appearance in France.
Though he resists the designation, the great Spanish photographer is considered one of the principal actors in the Movida cultural movement. Specializing in portraits and renowned for his perfectionism, obsessed with attaining reality, he searches for simplicity through efficient, frontal shots that use a very direct style.
He eschews sophistication and effects, and his creative obsession coalesces in a certain purity through his choice to develop and print in black and white. García-Alix is also a member of the Lab jury at the 2022 Clermont-Ferrand Short Film Festival.
[SPAIN FOCUS] Óscar Fernández Orengo
[The Horizontal Gaze] / Portraits of Women in Contemporary Spanish Cinema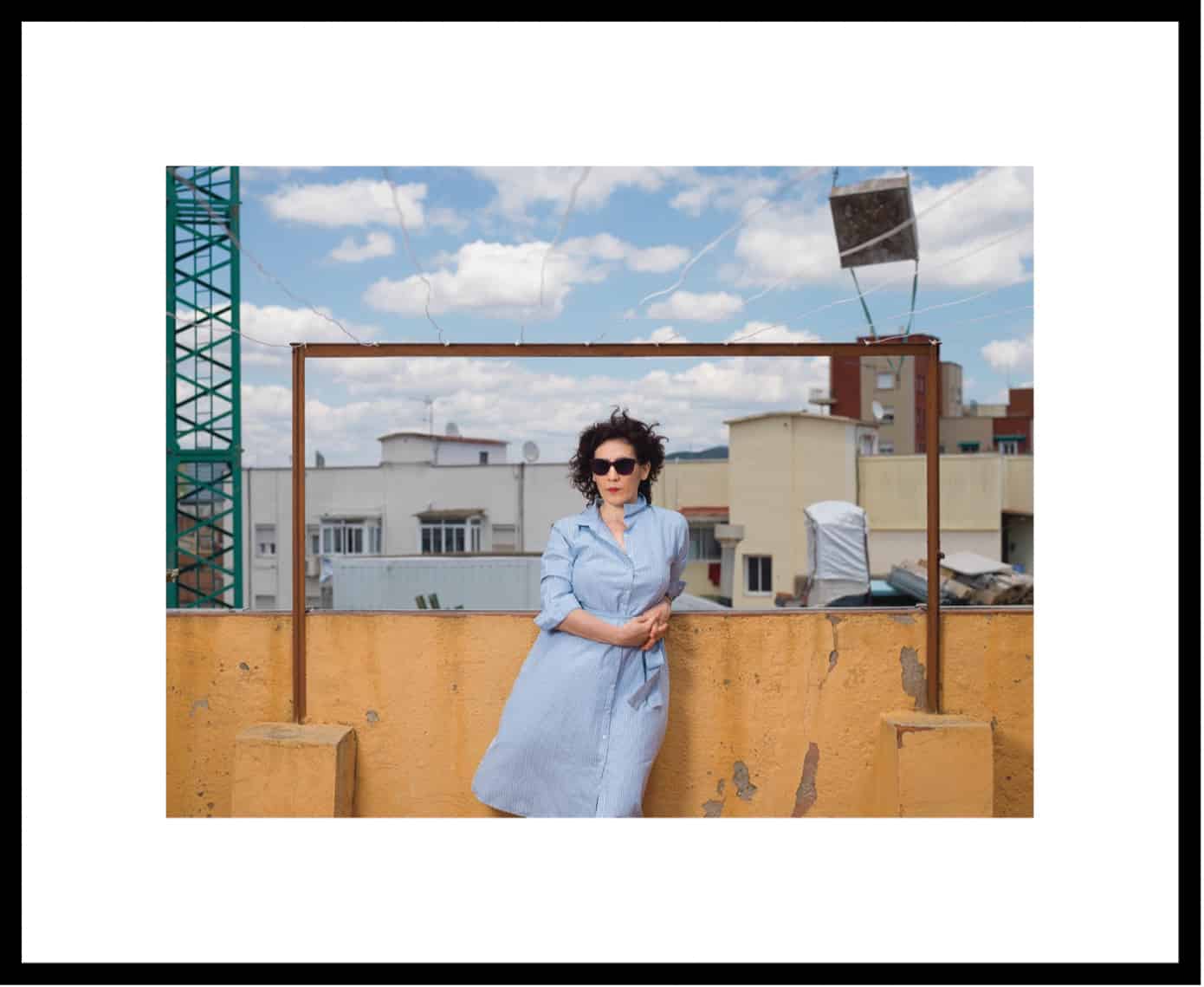 The faces of actresses appear in magazines, on screen and in advertising campaigns, but outside of professionals in the business, who knows what a filmmaker, a sound technician, an editor or a director of photography looks like? Óscar Fernández Orengo, a photographer who specializes in making portraits of filmmakers during his journeys across the world, reveals these faces, showing them to us without artifice and with his usual sense of light and composition.
---
L'Imaginarium du photographe
9 rue Terrasse - Clermont-Fd
January 25th to March 10th
From 11:00 to 19:00
limaginariumduphotographe.fr
Free entry
Cineastas Contados [Rare Filmmakers] / Portraits of Contemporary Spanish Filmmakers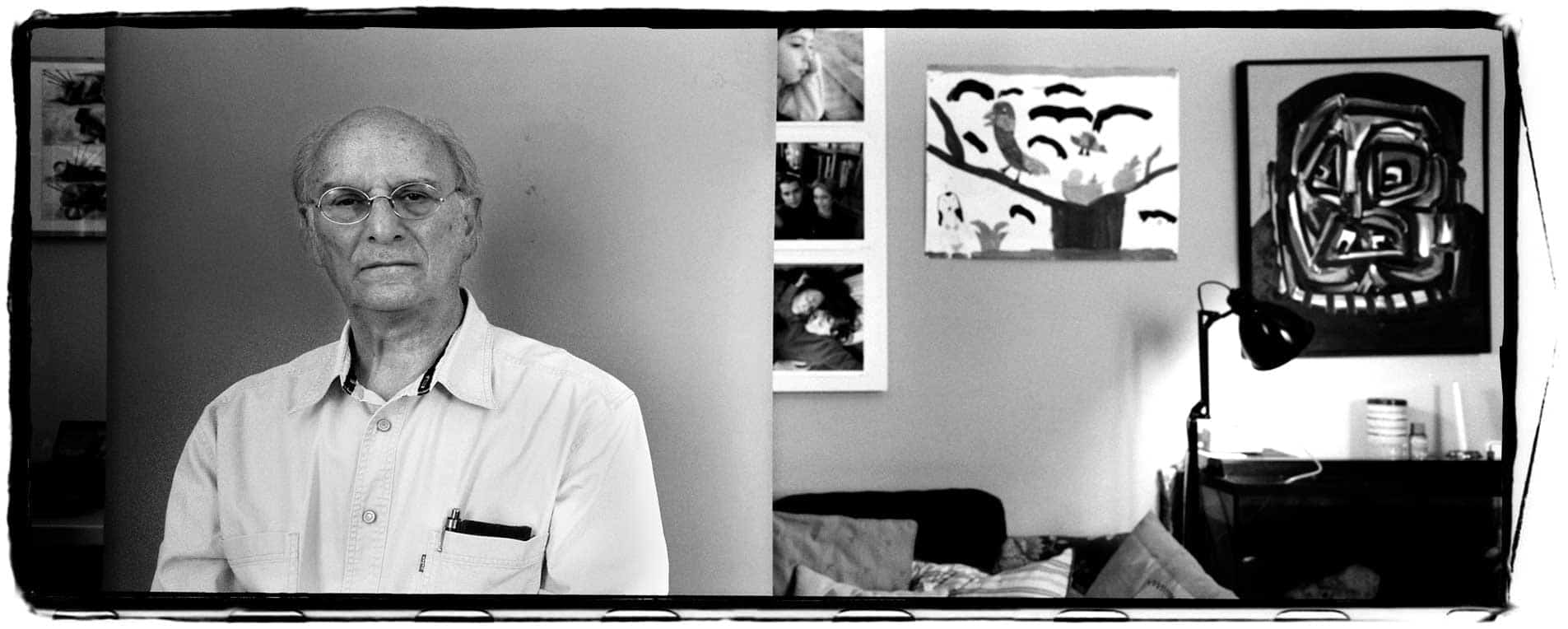 An exhibition of fifty portraits of the major work of the photographer Óscar Fernández Orengo. Spain's most important filmmakers from several generations passed before his lens, each displaying a different trend and way of approaching the seventh art. Orengo's perspective unifies this polyhedron of gazes through powerful black and white panoramic portraits.
This exhibition, an extension of A Través de mis Ojos [Through My Eyes] which has travelled the world in the dozens of centers of the Instituto Cervantes, displays the faces and context of key filmmakers of the present and recent past, including Pedro Almodóvar, Álex de la Iglesia, Icíar Bollaín, Fernando León de Aranoa, Fernando Trueba, Mario Camus, Carlos Saura and José Luis Garci.
---
Centre de documentation de la Jetée
6 Place Michel-de-L'Hospital - Clermont-Fd
January 25th to March 10th
During the Festival: everyday from 10:00 to 19:00
After the Festival: Tuesday, Wednesday, Thursday, Saturday from 13:00 to 19:00
Opening night: Tuesday February 1st at 18:00 with the artist, in "L'imaginarium du photographe", 9 rue Terrasse - Clermont-Fd
Free entry

[LET'S DANCE! RETROSPECTIVE] Dancers & Canvases
Drawing, Paintings, Photos, Sculptures, Installations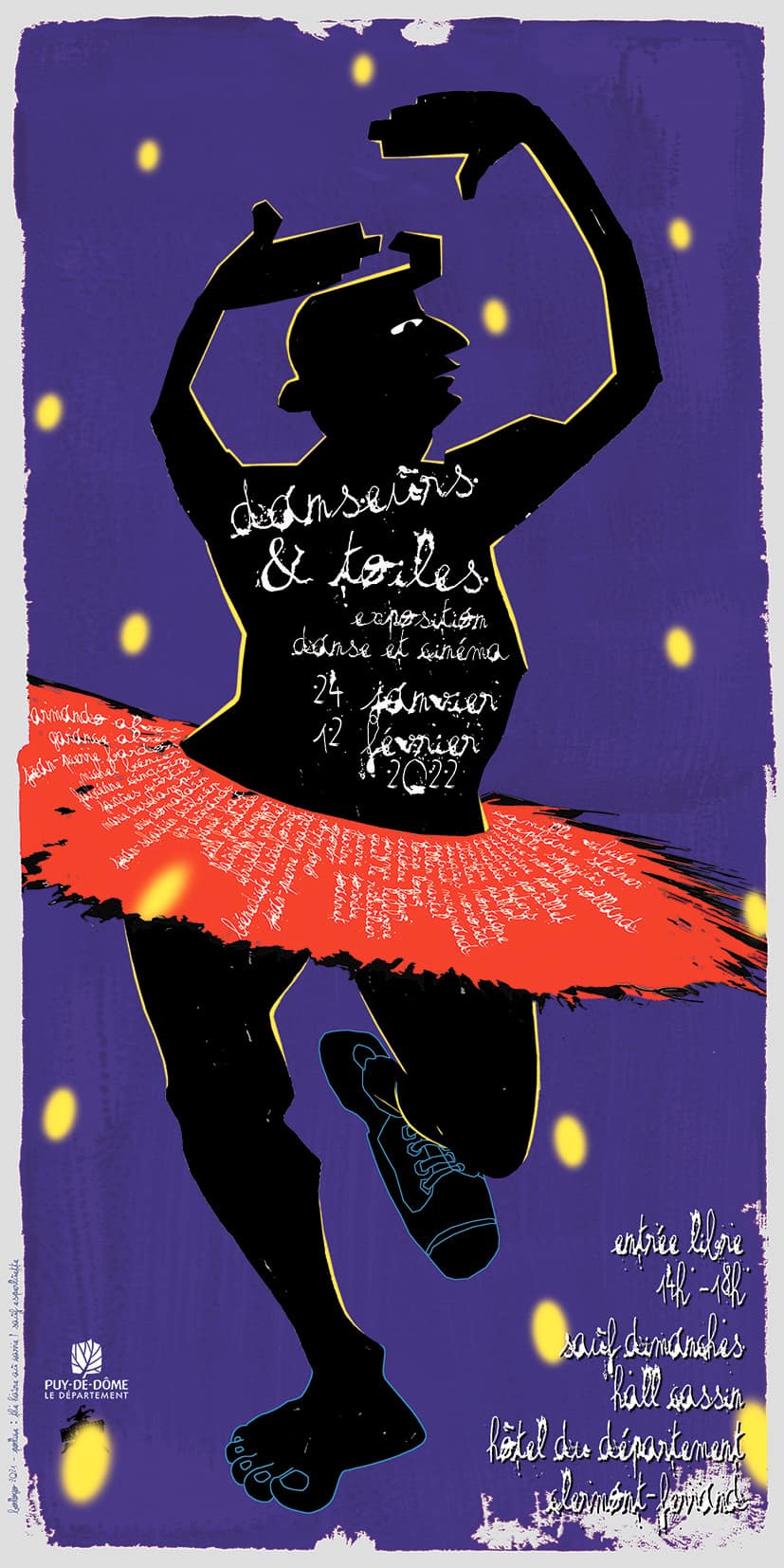 René-Cassin hall - Hôtel du Département
24 rue Saint-Esprit - Clermont-Fd
January 24th to February 12th
From 14:00 to 18:00, except on Sundays
Free entry
Dance and film, two arts that share the movement of physical bodies, make up the twinned theme for this exhibit numbered 19. Thirty-six artists, painters, illustrators, sculptors, photographers, tinkerers of all types tested positive for Saturday night fever. Forget the solo lockdown dances, now it's time for a plethora of contact tracing: let's rock'n'roll like a hotheaded acrobat; chin up for a fiery tango - Sacha Guitry even wondered why you dance it standing up; now I'm gonna Charleston with the baker and do some hip-hop as I hike up my baggy trousers… Dancing means rubbing, brushing, dragging along the floor… and sometimes in the rain! They say it was the philosopher Seneca himself who whispered these words to his pals Gene Kelly and Debbie Reynolds: "Life isn't waiting for thunderstorms to pass, it's learning to dance in the rain".
From the start of the 20th century, choreography and cinematography have been dancing a pas de deux, offering an infinite source of inspiration to creators. From bowing and scraping to feline leaps, the artists here have blown out their metatarsals to compose a song-and-dance of works for you, freeze-frames where partners extend their hands to get a better footing.
---
These artists have agreed to put on their dancing shoes: 
Armando Alvès / Garance Alvès / Jean-Pierre Bardon / Michel Bénier / Fabienne Cinquin / Jacques Curtil / Marie Deschamps / Eric Domalain / Jean-Sébastien Dubien / Guy Durand / Franck Fiat / Julie Foucaud / Laurent Grangier / Christelle Guillet / Bénédicte Haudebourg / Jean-Pierre Hérault / Greg Hitier / Ipiolo / Karine Joannet / Pierre Jourde / Gaël Le Rudulier / Jérémie Lefebvre / Antoine Lopez / Loup Lopez / Allan Martel / Patrick Miramand / Jacques Moiroud / Charline Montagne / Martine Palhol / Amanda Peters / Jacques Pouillet / Sandrine Pons / Marie-Noëlle Rolland / Angèle Sperius / Stéphanie Steiner / Camille Vibien.

[RÉTRO LET'S DANCE!] Centre national de la danse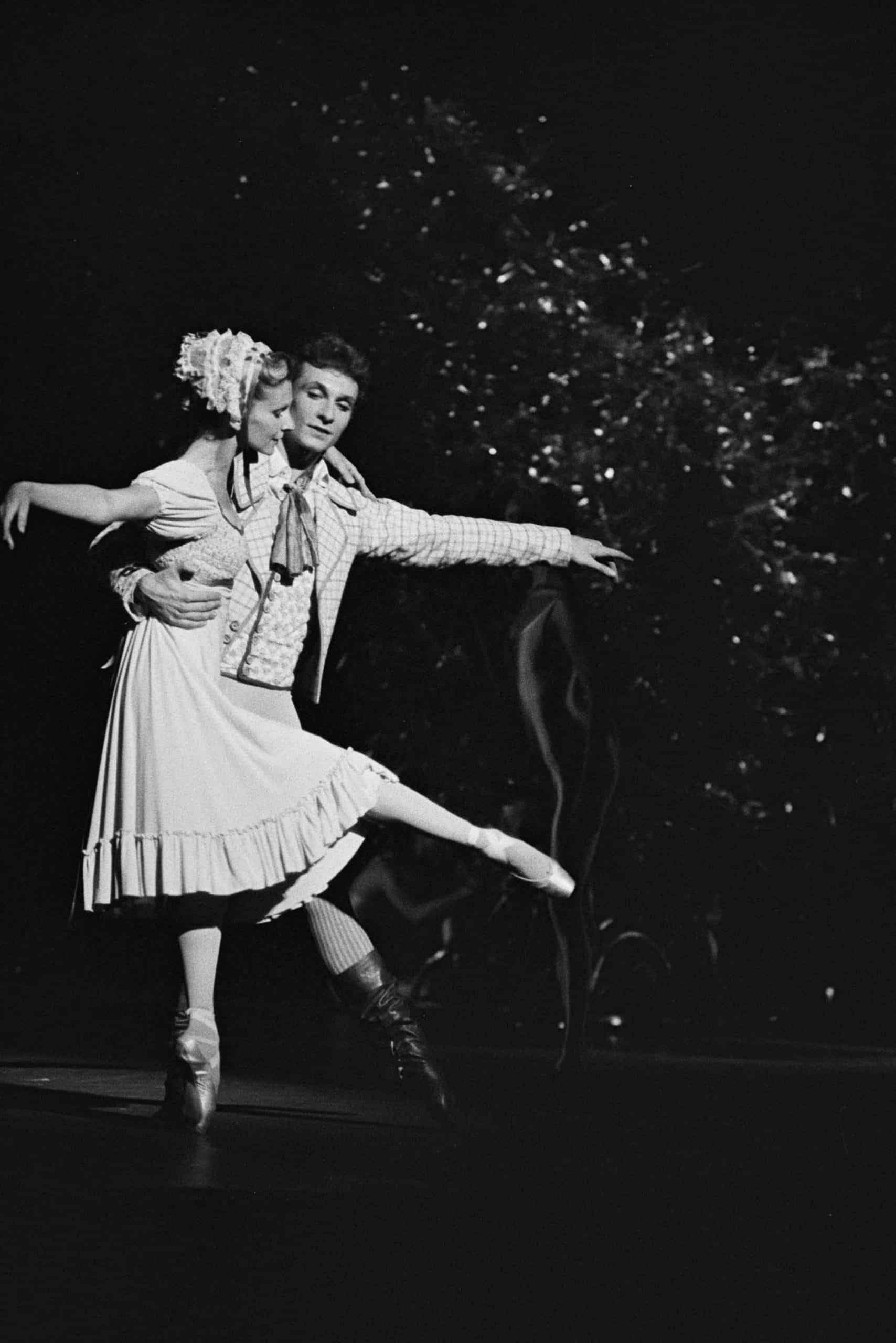 Cordeliers' chapel
Place Sugny - Clermont-Fd
January 4th to January 16th
From 14:00 to 18:00
Opening night: Thursday January 6th at 19:00
Free entry
For the 44th edition of the retrospective Let's Dance!, the Clermont-Ferrand Short Film Festival suggested that the Centre national de la danse exhibit a selection of images from its collections.
One of the CND's missions is to make available and enhance the heritage of documentaries linked to the art and practices of dance, and to promote the development of a culture of choreography.
The exhibition organized at Chapelle des Cordeliers highlights three of the image archives at the CND and pays homage to photographers of dance. Three ways of photographing dance, the body, movement and the stage are on display in the different aesthetic and documentary approaches that the images presented here reveal.
In her black and white series, Marion-Valentine seeks to magnify dance and reveal the hard work and virtuosity of the dancers, as solo artists and in groups. Through his observation of dancers in the studio, Ricardo Suanes works with the plasticity of bodies in movement, rather like a painter. Finally Jean-Marie Gourreau attempts to make visible what strikes him in performance, approaching choreography from a documentary angle, consistent with his role as a dance critic.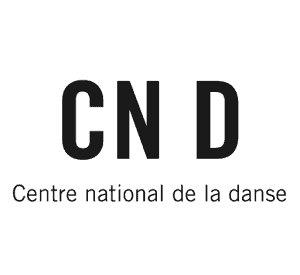 [LET'S DANCE! RETROSPECTIVE] You've Got The Power!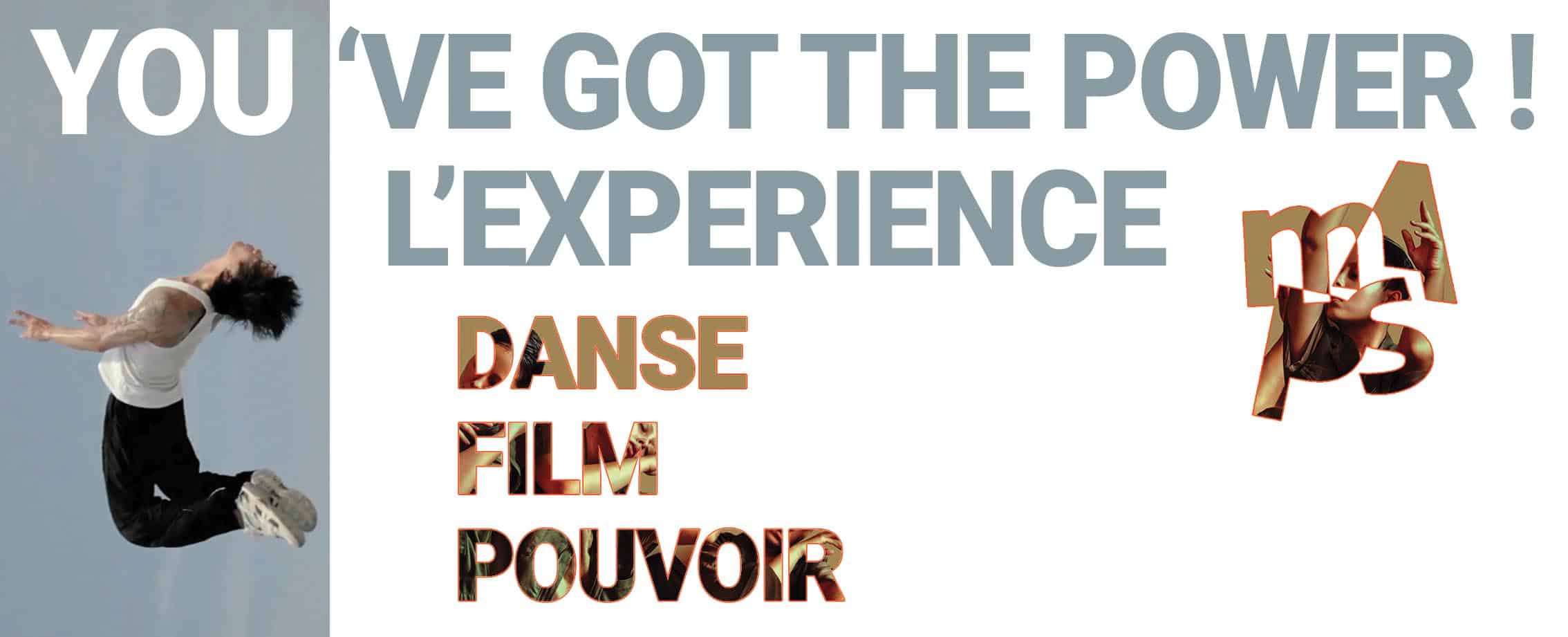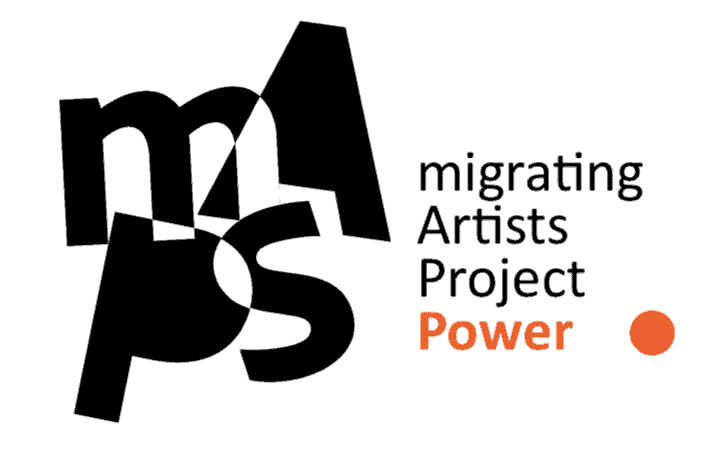 Cordeliers' Chapel
Place Sugny - Clermont-Fd
January 22nd to February 5th
From 14:00 to 18:00
Opening night: Friday, January 21st at 19:00
Free entry
Through a sensory journey through images and bodies in movement, the mAPs* experience invites its visitors to question different topics in society: power(s) & data, identities, social transformation, the environment.
This installation mirrors the mAPs collection of short film dances around the theme of power that is having its world premiere at the Short Film Market on Tuesday 1st February at 9 am in the Salle Conchon with the mAPs project teams, supported by Creative Europe : DAN.CIN.LAB (France), COORPI (Italy), TANZRAUSCHEN (Germany), MØZ (Greece) et MALAKTA (Finland).
*mAPs - migrating Artists Project is a project supported by the European Union's Creative Europe program, the French Ministry of Culture / Directorate General of Artistic Creation , the Greek Ministry of Culture and Sports, the Italian Ministry of Culture and the German State Ministry of Culture and Media, the Permanent Commission for Franco-Québécois Cooperation, the Finnish National Agency for Education, the Regional Direction for Cultural Affairs of Auvergne-Rhône-Alpes, the regions of Auvergne-Rhône-Alpes, Piedmont, North Rhine-Westphalia, the FDVA Loire, the City of Turin, the Swedish Cultural Foundation in Finland.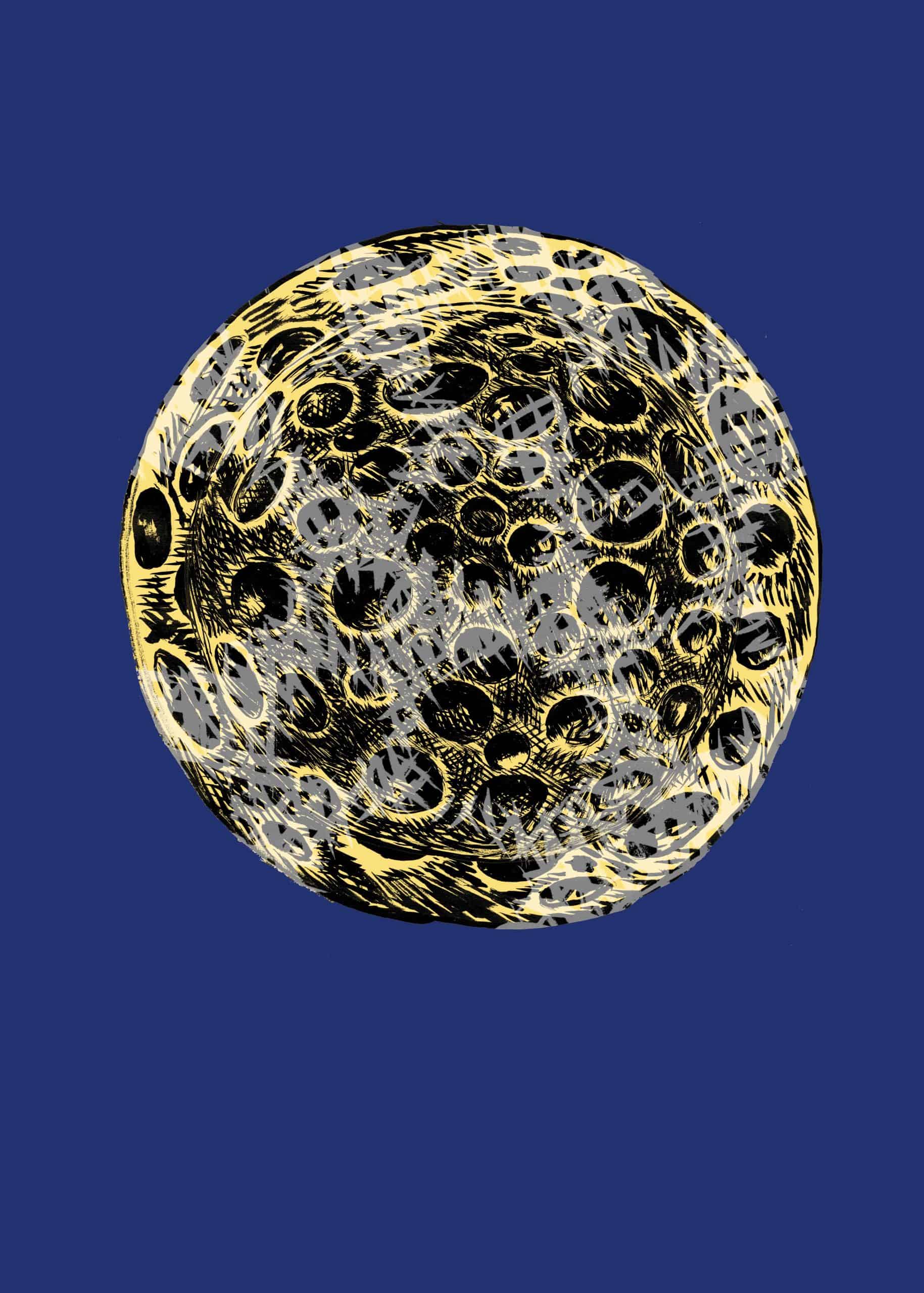 Salle Gilbert-Gaillard
2 rue Saint-Pierre - Clermont-Fd
January 28th to February 26th.
Only from Tuesday to Saturday, not open on Mondays and Tuesdays.
From 9:30 to 12:30 and from 13:30 to 18:00
Guided tours : Saturday January 29th, Wednesday February 2nd, Saturday February 5th, Saturday February 19th at 11:00 and 14:30
Vernissage : Thursday, January 27th at 18:30
Free entry
Exhibited artists :
Students from La Martinière-Diderot (Lyon)
Students from Saint-Géraud high-school (Aurillac)
Students from La Fayette high-school (Clermont-Fd)
Detainees from Riom's detention centre (Riom)
Patients from Sainte-Marie hospital (Clermont-Fd)


---

Freelance artists :

Léni Champainne
Franck Fiat
Gabrielle Jimenez
Belle River is a poetic documentary that meanders among the old wooden houses of a neighborhood of the American city Pierre Part in Louisiana. "Soft combativeness" and "tangible resistance" are the terms that recurred most often in the descriptions given by the applied arts students who were invited to converse with this film through images. Similarly, you would need even more oxymorons to talk about the short film Saint Jean-Baptiste: this ode to pagan life cites the Gospels throughout its effort to rethink contemporary living-together! And just a few scenes of Belle River are enough to understand the parallel that the editing process establishes between the struggle against the rising waters that are submerging buildings and the daily battle of the last of these Acadians to keep their culture and language alive.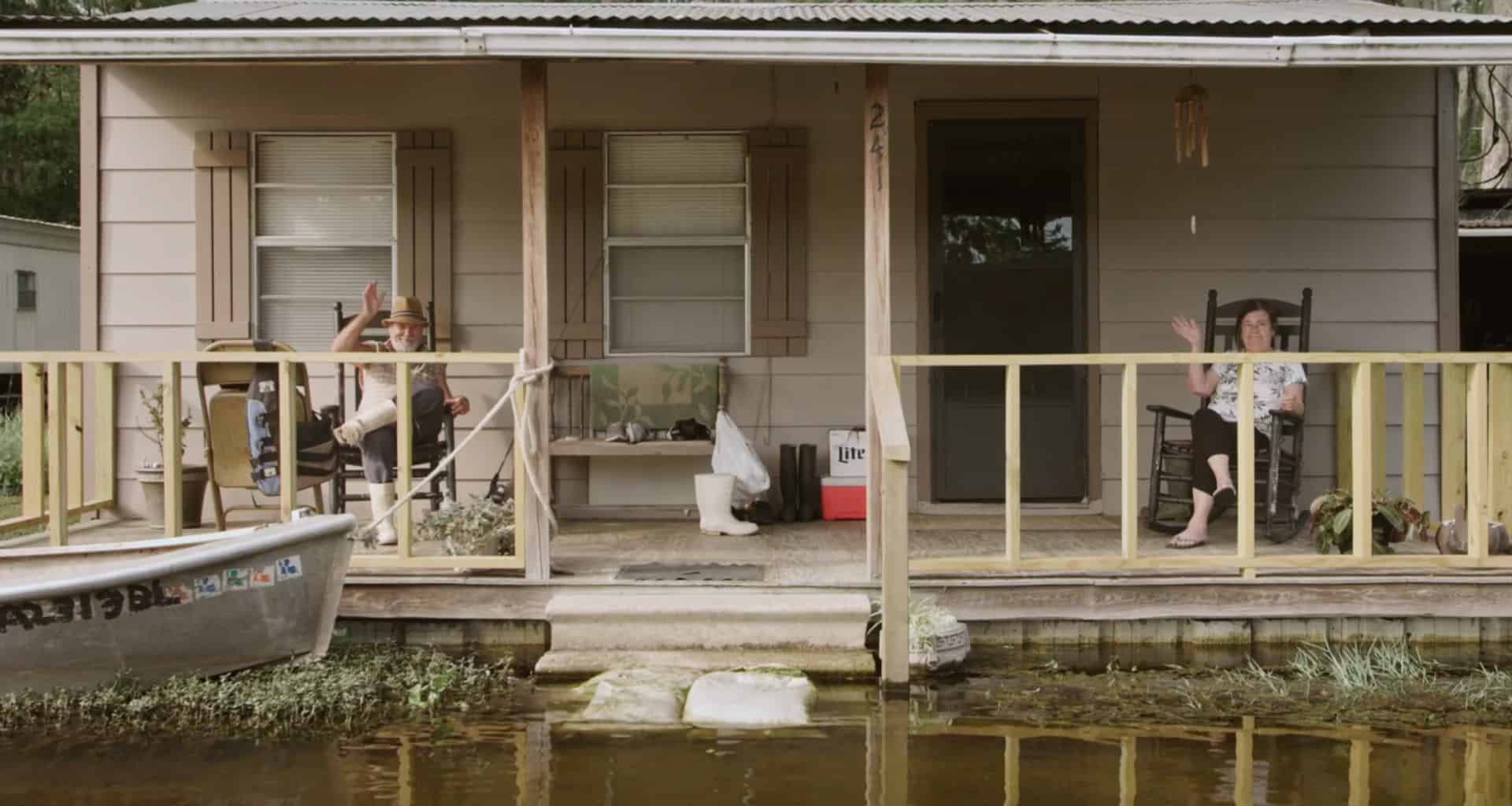 The films in the 2022 Lab Competition thrive on narrative paradoxes to protect themselves from reductive, perfunctory criticisms. Respecting and using past history without falling into the trap of reactionary rhetoric won't prevent filmmakers from continuing to look for new cinematic forms. Forms that absolutely do not "shy away" from the reality of today's world but rather help us to understand the very essence of this reality that now seems so complex to us. That's what inspired the young participants in the 14th edition of the Anatomy of the Lab exhibition as they worked on their creations: silk screen prints, mock-ups, videos, engravings and textile prints have links with the films selected… Wallpaper celebrating the twenty years of the Lab Competition will cover the picture rails of the Salle Gaillard and will serve as a setting for these new artistic productions.
Art & video by Daichi Mori & Nieto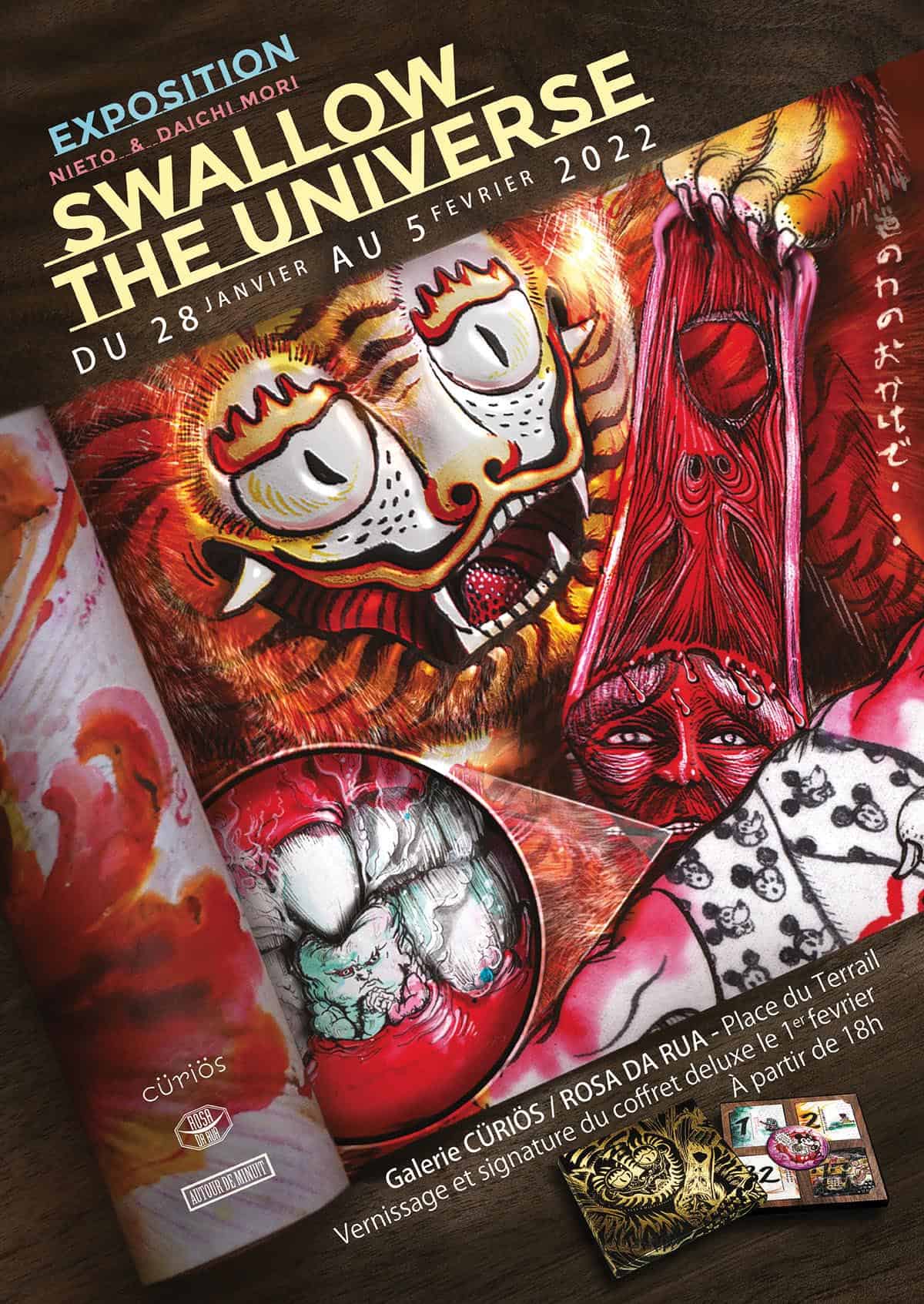 Cüriös / Rosa da Rua gallery
Place du Terrail - Clermont Fd
January 28th to February 5th
From 10:30 to 18:30 during the festival (Extended opening hours : Tuesday February 1st)
Vernissage : Tuesday February 1st at 18:00 (signing session of Swallow the Universe's deluxe edition)
Free entry
La Galerie Cüriös / Rosa da Rua and Autour de Minuit present the work of the Japanese artist Daīchi Mori (大一 森), as part of a collaborative exhibition with the Franco-Colombian video-maker Nieto.
Mori is a self-taught draughtsman whose life story is nothing if not elliptical. During a recent trip through the Japanese archipelago, Nieto got wind of the subversive talents of this shy artist who secretly works on pictorial projects that are as ambitious as they are disconcerting. Thanks to the assistance of Mori's grandmother, Nieto received several of the Mori's original works for display in France.
That meeting of the two artists also led to the birth of an anime, a "cosmogonic animal trip" entitled Swallow the Universe, which is in this year's Lab Competition.
For this occasion, Autour de Minuit will have the exclusive honor of unveiling a collectors' set with a Blu-ray (film + bonus material) and facsimiles of Mori's four original emaki rolls that we see come to life in Nieto's film.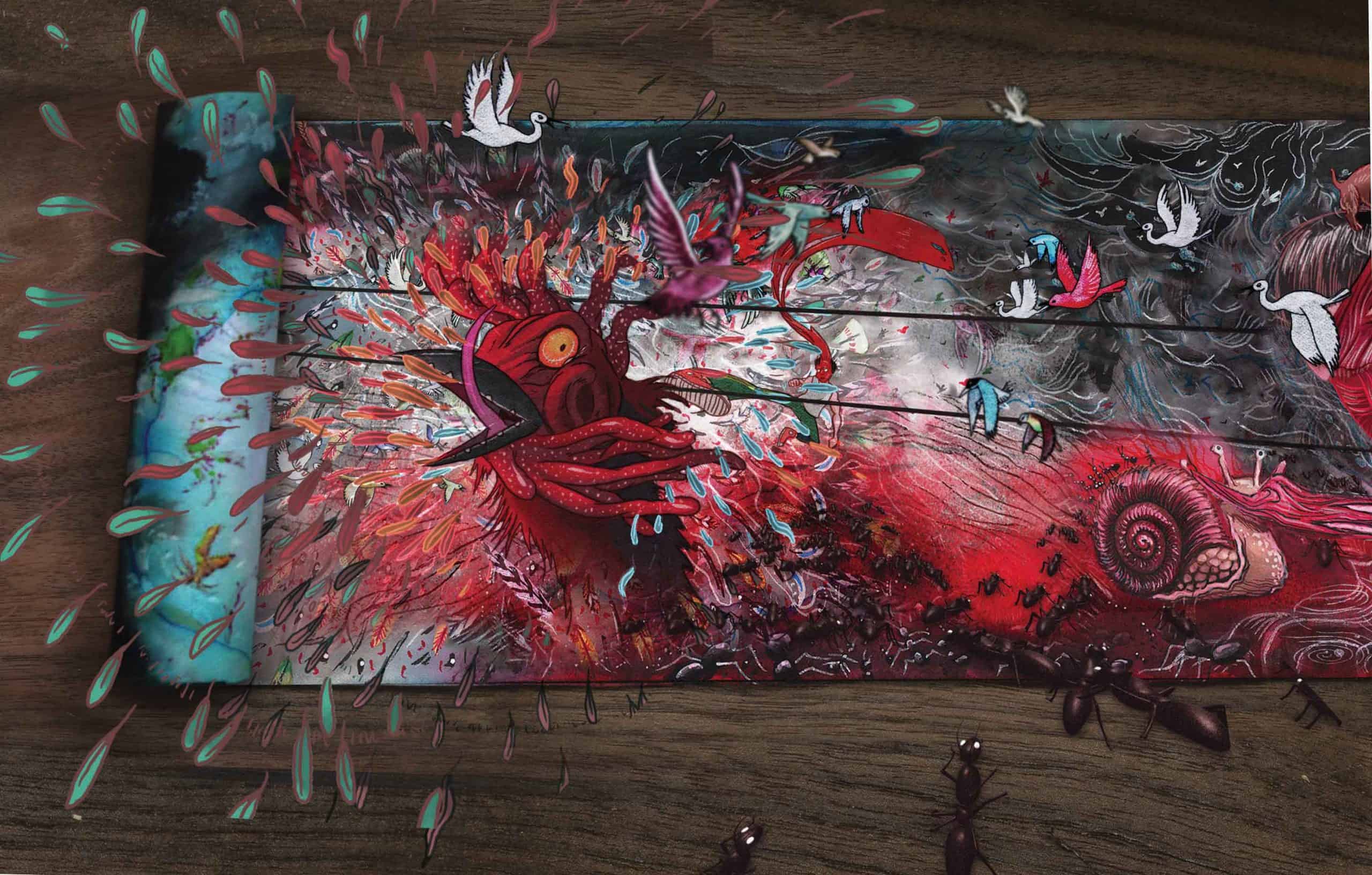 Illustrations by the organization Machin Machin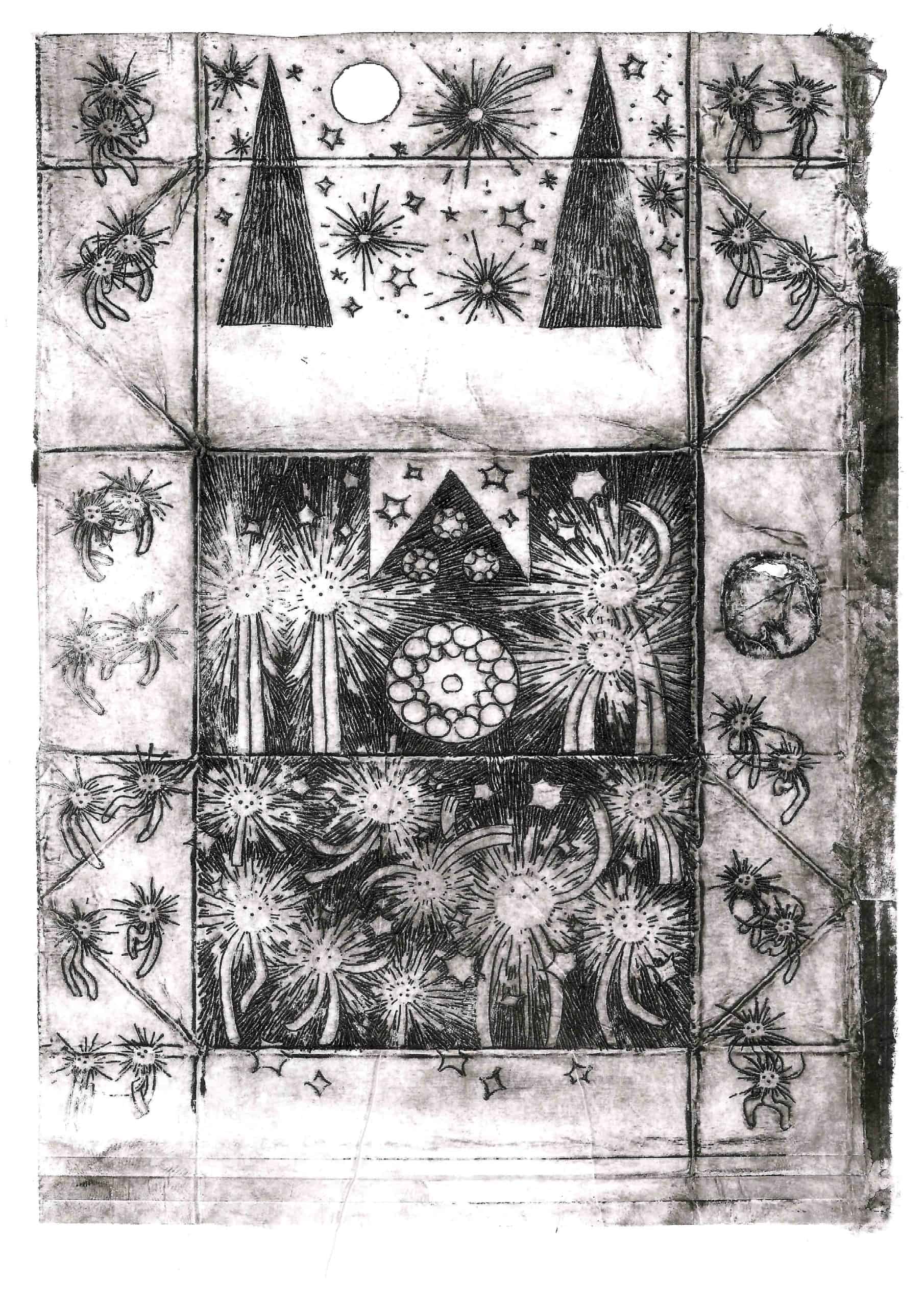 Maison internationale universitaire
9 rue Kessler - Clermont-Fd
January 10th to February 25th
Monday through Sunday, from 10:00 to 20:00
Vernissage : Tuesday, February 1st at 18:00
Free entry
Machin Machin is back with a second edition of Coincidences, another exhibition of creation in pairs. This year twelve artists tango, bachata, zouk, samba and even salsa… in images!
Exploring different graphic horizons and inventive ways of representation, the six pairs that were formed randomly from among the artists offer six original diptyques. Coincidences is a collaborative project of exchange with a common impulse: giving free-reign to inspiration and having unique sensibilities rock together.
The second edition allows us to share the energy born from this year's Festival, where you will discover works that dance on the walls of the Maison internationale universitaire, two-by-two, of course…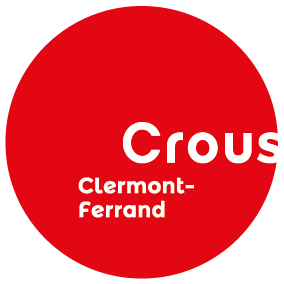 [LET'S DANCE! RETROSPECTIVE] Dance and Canvas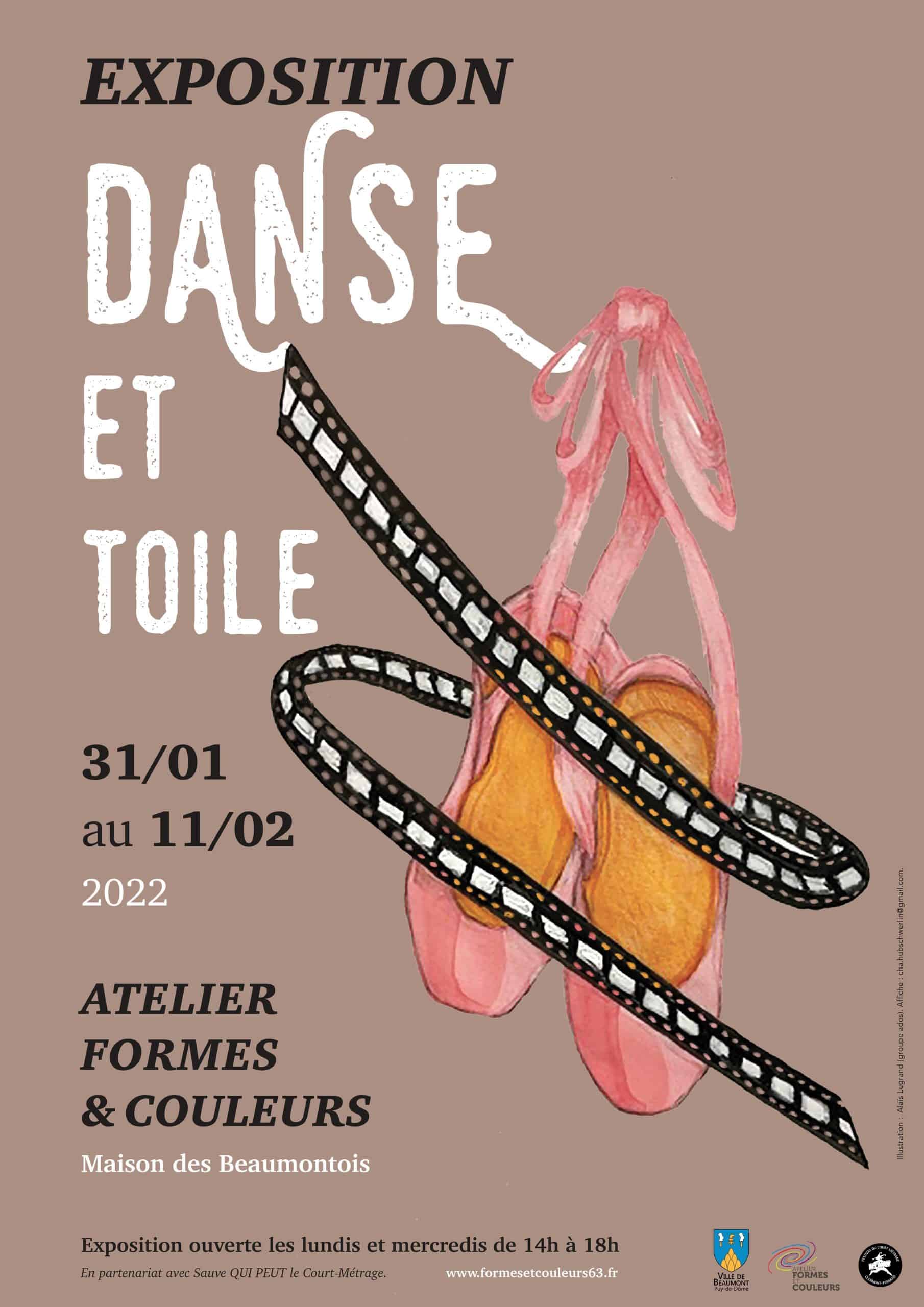 The plastic arts workshops for adults and children held by Beaumount's Association Formes et Couleurs once again come squarely forward to take a turn with the Short Film Festival.
After watching a private screening at la Jetée of the retrospective Let's Dance!, our artist-students will offer audiences a few leaps on display at the Maison des Beaumontois during the Festival. Their tiny, unlaced satin slippers spin with dancing colors on the stage of their imagination. Come and give them a round of applause!
Beaumontois' House
21 rue René-Brut - Beaumont
January 31st to February 11th
Monday through Friday, from 9:00 to 18:00 in Beaumontois' house
Monday and Wednesday from 14:00 to 18:00 in atelier Formes et Couleurs
formesetcouleurs63.fr
Free entry
Txuca Pereira's photographs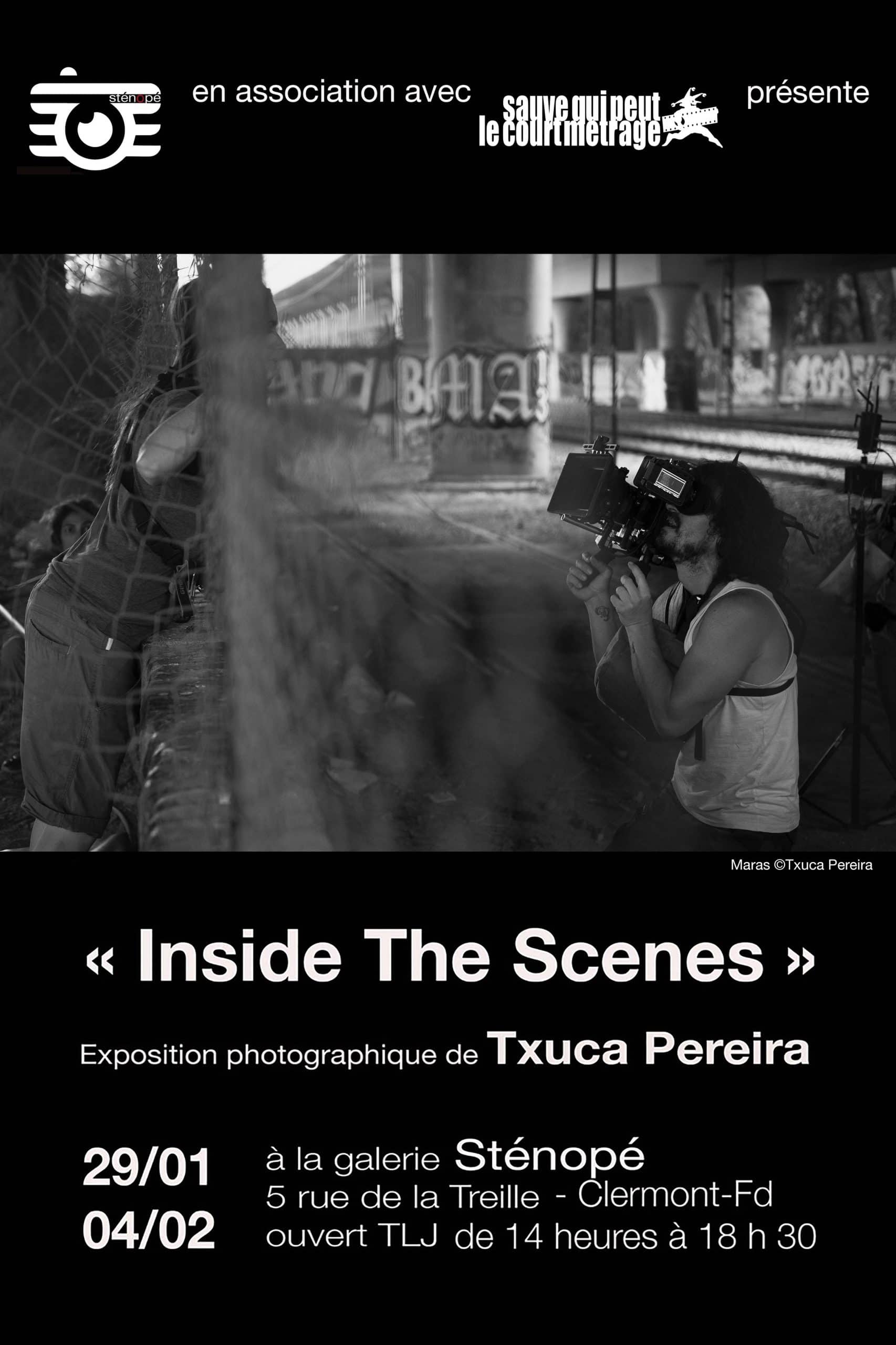 Sténopé gallery
5 rue de la Treille - Clermont-Fd
January 29th to February 4th
From 14:00 to 18:30
Opening night : Saturday, January 29th
Free entry
"Since my beginnings in photography, I have always being attracted to creative processes, to observe in detail the phases of creation and to capture while creating another artwork. Cinema is another creative process in which the still photographer mixes technique and the aesthetic sensibility required to show both scenes themselves and the stories that happen around them. This exhibition aims to show the team's work in building these stories. The fiction seen from the reality of the shooting, two parallel universes coexisting and giving birth from set to scene. Pointing the lens at a unique instant: in what is happening "here andnow" to get the spectator to immerse in the script."
Born in Madrid, Txuca Pereira is a portrait and scene photographer. She photographs audiovisual fiction, music and performing arts. She works on commisioned works and on her personal projects. Her distinctive individual style experiments with technique and art, making her visual language the guiding thread for the audience.
Ceremony – live and online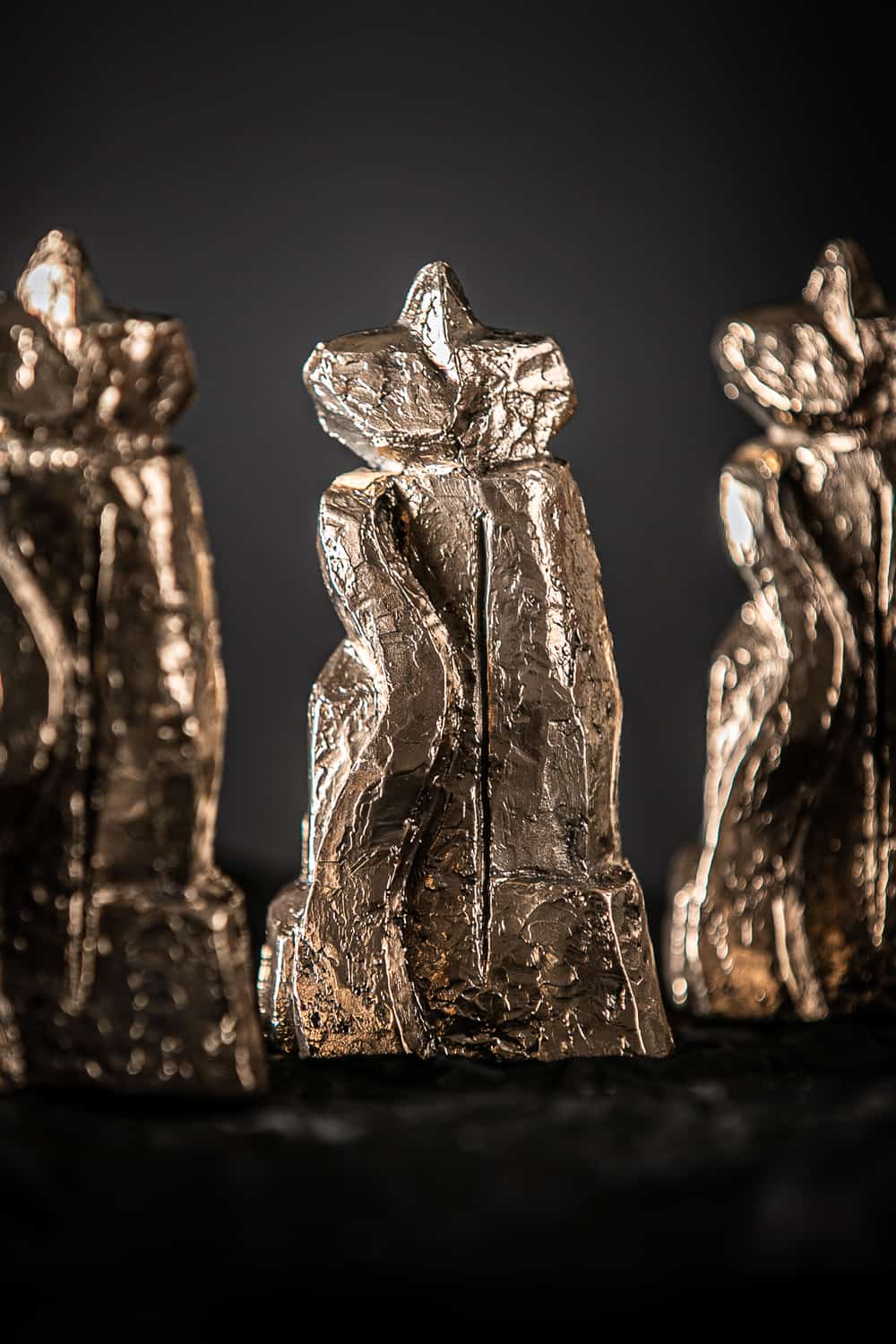 Thursday 3 February at 4pm
In 2021, we produced individual videos for each prize awarded by our partners (which generated no fewer than 52,000 views). This year, the Festival would like to highlight them even more, and do the same for our partners' dedication at our side by creating a brand new awards ceremony for 2022. Taking place on Thursday 3 February at 4pm in the Salle Boris Vian, the ceremony will be open to professionals. But viewers won't be left out: they'll be able to follow the event live and online on our website and our Facebook page.
A must-see occasion to discover the next winners of the CANAL+, Adami, Procirep, SACD, YouTube, and Queer awards as well as those given by the juries of Festivals Connexion, the Documentary Award, the "Fernand Raynaud" Big Laughs Award and the Best Special Effects Award given by Adobe!
The daily blog La Brasserie is back in 2022 to fill you with interviews, videos and Festival updates.
Clotilde Couturier and Abla Kandalaft of the website myDylarama along with the journalist Élise Loiseau, will again be at the helm of this logbook 2.0, with help from editors Florian Cardinale and Baptiste Mondin, helping you get an insider's view of the Festival.
Every day you'll be able to check out video interviews with the filmmakers in competition.
The site Festival Scope will be offering a free, online opportunity to see the winning films from the Festival, in a web theater version, from February 18 to March 8.
It's a chance to discover, watch again and share the important films of the 2022 Festival from anywhere in the world.
Some films will not be accessible in every country due to rights restrictions.
Online registration (free): festivalscope.com
PLEASE NOTE: The number of spots is limited to 400 per film.
Presse nationale et internationale