4 days | 9,000 films | 3,700+ professionals

Our main area! Come & meet the 35 exhibiting countries this year. Welcome to the new ones!

The most efficient way to meet distributors and festival programmers.

Want to know what buyers are after? These talks will help you find your future distributors.

The best way to develop your network, enjoying a nice talk around breakfast or apero!

More than 8,000 films listed on the Market Videolibrary are accessible on video terminals.

Expand your knowledge with conferences about the industry top topics & trends.

Conferences, masterclass...

Contact professionals thanks to our database & schedule your meetings in our dedicated pro area.

Our exhibitors invite you to very special screenings to promote their latest talents!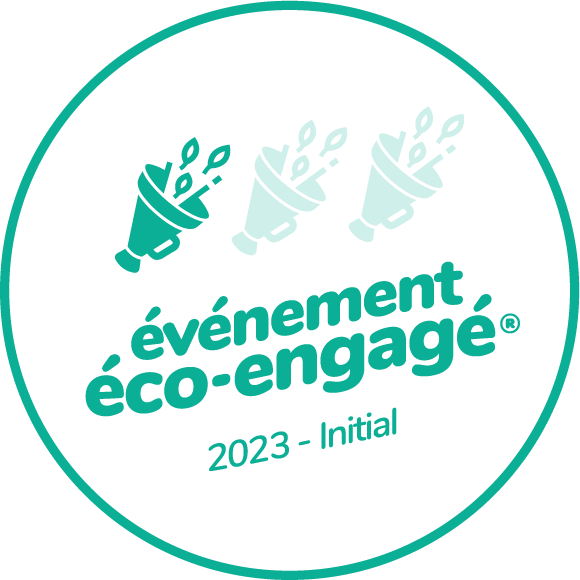 The Eco-Event Network (REEVE), based in Nantes, aims to mobilize the entire event management sector in order to actively contribute to the fight against climate change. In 2019, the network launched its 'eco-event' label with three tiers, based on a framework of 110 engagements. These engagements are grouped into 34 areas, which themselves are regrouped into 8 main issues.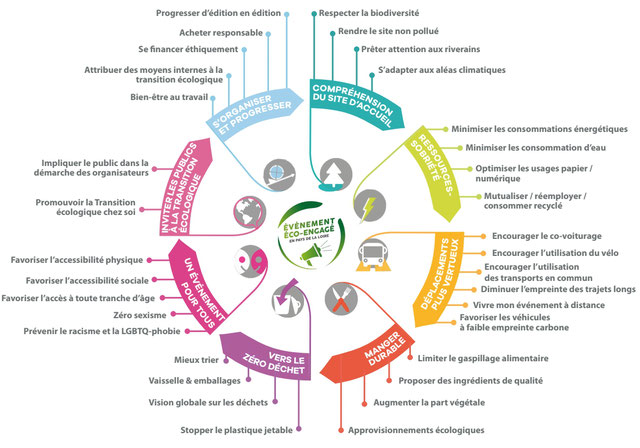 Level 1: "Environmentally committed festival – initial phase"
To reach the first step of the certification process, the Festival has pledged to implement 30 attainable actions in sustainability and environmental responsibility. The execution of these 30 engagements will be subject to evaluation before, during and after the event by an expert in sustainable event management.  
Learn more about the 30 engagements here (French only)
The scope of this initial certification phase includes all Festival and Short Film Market main sites: Maison de la culture, La Comédie de Clermont Theater, Fleury Gymnasium and Georges-Conchon Municipal Building.
In order to implement the first steps of this process, the relevant Clermont ISFF team members are participating in REEVE's sustainable event management program, made up of training modules that deal with different aspects of environmental responsibility in event management.
The Festival's commitment to environmental and social responsibility and the eco-label certification process rest on the principle of continual improvement. Because this transition cannot happen overnight, the objective of the Festival is to improve with each passing edition and to develop its actions in collaboration with all of the event's stakeholders.
You can participate in the Festival's sustainable transition by:
Finding a suitable location and respecting its surroundings
The Festival, which takes place in public venues, has no direct impact on biodiversity in its zone of implantation. Measures will be taken, however, to prevent all potential pollution from festival-goers and professionals (cigarette butts, garbage, flyers, etc). In addition, all surrounding areas will be cleaned immediately following the event.
Promoting sustainable transportation
In order to encourage cycling, public transit, ride-sharing and carpooling, the Festival has elaborated a list of tools and of infrastructure accessible locally and nationally on the pages Getting around Clermont-Ferrand and Access Clermont-Ferrand.
Professionals arriving by plane are invited to offset their emissions. Some industry events are also streamed online in order to offer an alternative to long-distance travel.
Offering sustainable food options
The festival does not directly provide meal options for the public. However, it does provide a restaurant guide to festival-goers and professionals that highlight 21 establishments offering vegetarian, vegan, low-carbon, organic, short distribution channel options.
Clermont ISFF also invites its partner, Les Grandes Tables de la Comédie, to add low-carbon emission options to its menu and to maximize the use of local products in the creation of its dishes.
Any unused food items during any private Festival events will be redistributed to ISFF volunteer teams.
Improving waste management policy
Single-use plastic cups will be absent from the Festival, in accordance with the Anti-Waste for a Circular Economy law which aims to reduce single-use plastics.
Clermont ISFF has also installed recycling bins in collaboration with local waste management services. Festival organizers and volunteers will be present to accompany and raise awareness among festival-goers about good recycling practices.
In partnership with the Terra Preta organisation, all technical zones of the festival (offices, spaces dedicated to the organization and for professionals), have been equipped with a system to collect biodegradable waste.
Containers for recycling batteries have also been installed and are managed by a local eco-collect operator committed to social care.
Making everyone feel welcome at the festival
Accessibility for all is part of the Festival's core values, regardless of social, age, gender or native differences. Several initiatives are reiterated for this purpose:
Partnerships with social care organizations;
Group visits from audiences with special needs, audio-description program, subtitles, Q&A's and presentations with sign language;
Concessions to facilitate access for seniors;
Screenings for kids and families;
Reduced pricing equivalent to or lower than discounted cinema ticket rates, allowing access to culture for all.
The festival is committed against racism and all sorts of discrimination by promoting:
The Queer Métrage award and selection highlighting LGBTQIA+ themes and culture;
The African Perspectives programmes and talks highlighting films and filmmakers from the African continent.
Communicating and Raising Awareness
All communication materials are printed using recognised methods that minimize impact on the environment.
The festival works with three local printers who have public Corporate Social Responsibility engagements and who possess environmental certifications (ISO 14001, Imprim'Vert, PEFC, FSC).
Reusable and non-dated signage and communication materials have been installed throughout different sites of the event. They allow festival-goers to identify the various access and information points and contain information about environmental practices and the measures in place to this effect.