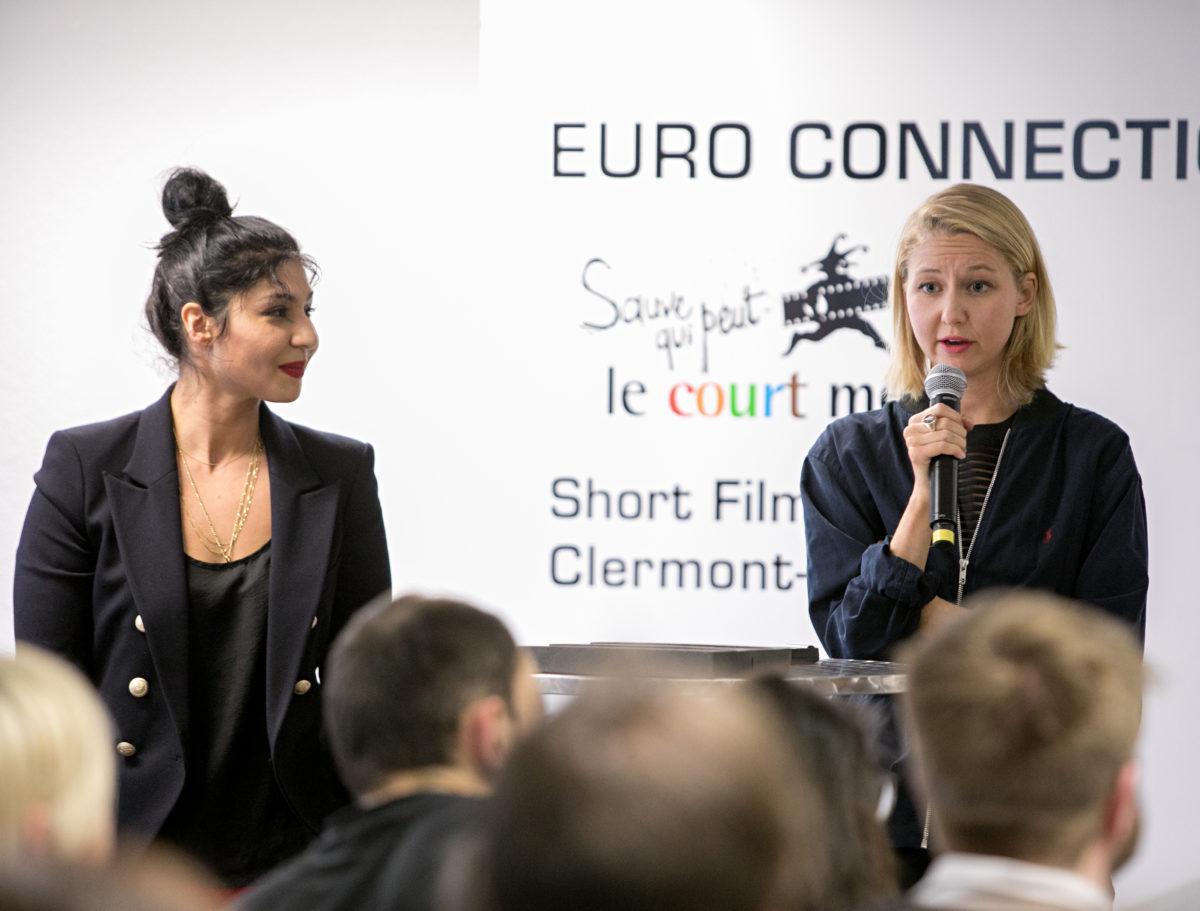 European Short Film co-production Forum
Euro Connection is the marketplace for short film co-production in Europe. This pitching and networking event aims at fostering partnerships between European productions companies, funders and broadcastersfor short film projects. Pitching sessions and one-on-one business meetings are organised with participants. Each year, a 150 industry delegates are expected to attend these two days of networking and deal opportunities.
The next edition will take place on Tuesday 4th February and Wednesday 5th February 2020 in Clermont-Ferrand.
Producers from the associated countries to the 2020 edition will be invited to send their project to the national correspondent in their country. The 2020 application form and correspondent's detailed list will be available here at the beginning of September.
May apply:
short film projects (fiction, animation, creative documentary) under 40 minutes
presented by a production company located in one of the associated countries
for which partial funding has been secured in its country of origin
for which a co-production partner in Europe is wanted
whose producer commits to attend and pitch his/her project in case of selection
Selected producers are invited to pitch their projects at Euro Connection 2020.
Presented by the Clermont-Ferrand Short Film Market, in association with the Creative Europe MEDIA Desk Franceand the Centre national du cinéma et de l'image animée, Euro Connection receives support from Creative Europe's MEDIA sub-programme and the PROCIREP.
Read the Guide of short film production funds in European countries published by the MEDIA Desk France.
Renseignements:
euroconnection(at)clermont-filmfest.org / Tél.: +33 (0)4 73 14 73 22