Lunch with Sphinx
Interview with Tito Gonzalez García, director of Sphinx
What interested you in the Oedipus character and in particular the episode where he meets the Sphinx?
I think it's the question of the riddle. I learned it when I was young without really knowing where it came from nor what it meant. The idea of the "monster" is another aspect that I've been working on for a long time. Étienne Geoffroy Saint-Hilaire was the first to define the notion from the scientific point of view, placing "difference" on a new observational plane in his work Histoire générale et particulière des anomalies de l'organisation chez l'homme et les animaux. What interests me from that moment (early 19th-century) is how in the West we tried to define what's normal and what's not. For the Greeks, and in particular the episode of the Sphinx, the monster holds a truth that men do not have, at least not common mortals. No one is able to solve the riddle, so it's a question of "knowledge". Oedipus demonstrates that he's different from other humans because he "knows" and it's because he knows that he'll have the right to be King. That's where all of the myth's complexity originates: Oedipus thinks he knows, but in reality he is unaware of the worst: he's about to marry his mother Jocasta. What's complex is that his downfall is decided through this crossing of knowing/being unaware. I wanted to put desire at the heart of that encounter. In my film, it's through love that Oedipus solves the riddle and not as a challenge.
Why did you want to set the action within a complex of big, overcrowded buildings?
I read somewhere that the episode of the Sphinx at the gates of the city of Thebes could metaphorically represent a genuine war that took place on that spot in Greece. So I interpreted the Sphinx as an army all on its own. While I was writing the script, the battles in Syria and the images from Aleppo and Raqqa remained etched on my retina. I wondered, if war exploded in France, where would the battles be? I decided they would be in the suburbs and that the inhabitants of the so-called "sensitive" districts would be the first victims. The tower blocks would act like a shield. In France, that has a symbolic meaning: we put the poor on the outside of cities and in case of war, they serve as cannon fodder. It's a historical fact.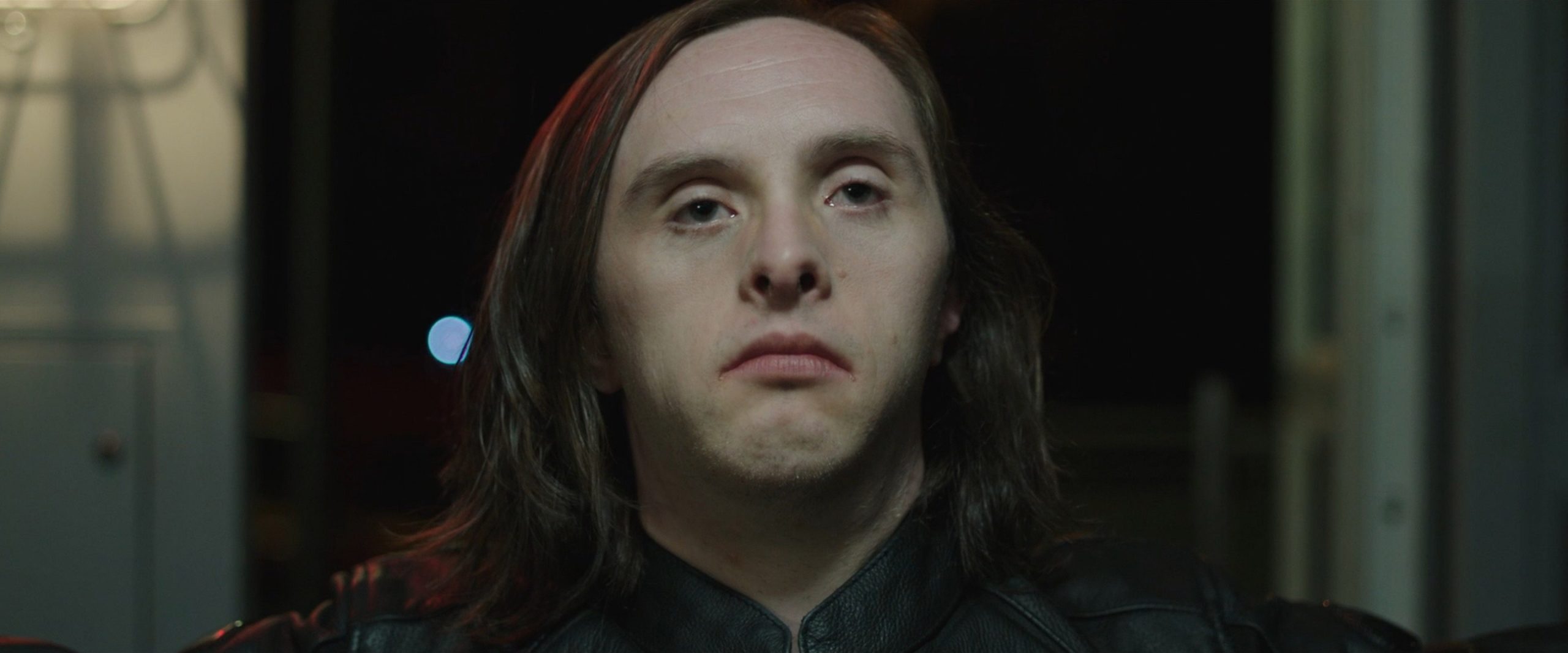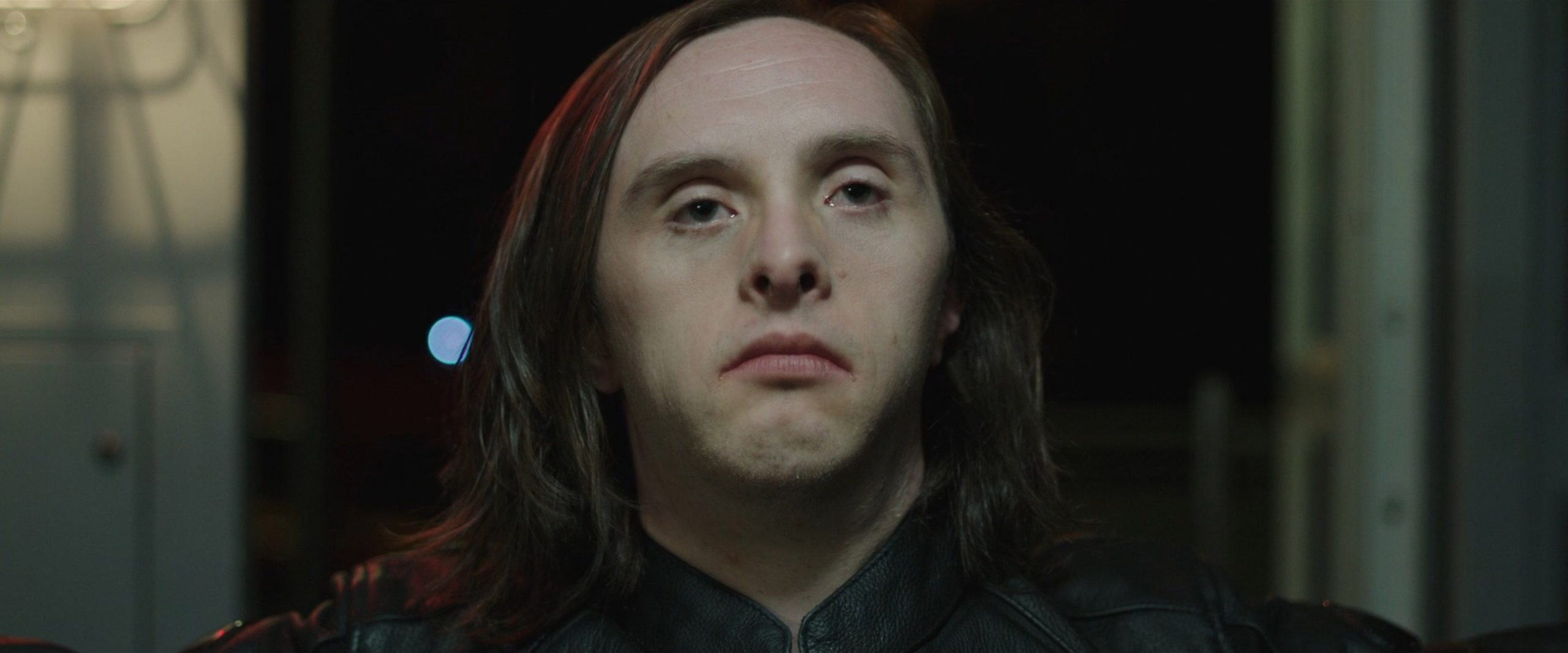 In 2018, the Festival presented your film Oedipus with the same actor in the title role. Have you come full circle with the myth, or do you see yourself exploring it again in a future film?
After the 2018 Clermont-Ferrand Festival, I received an email from a casting director who said she'd seen Oedipus, that she was looking for a lead for a feature film and that Théo Kermel had impressed her. The result is a film by Damien Odoul, Théo et les métamorphoses [Théo and the Metamorphoses]. He's been acting for years with Philippe Flahaut and the company  Création Ephémère and didn't need films to prove his talent, but as it happens, the 2018 Clermont-Ferrand Festival helped him find a new path for experimenting, and he truly earned it. Together, we've made a trilogy: Oedipus, The Oracles and Sphinx.
What interested you in priests and rituals?
Everything. My wife Florencia Grisanti and I founded an artists' collective called "Ritual Inhabitual" in 2013 where we explore rituals and the links between man and animals. Florencia is a taxidermist. She came up with the Sphinx costume as a sort of continuation of our artistic work as we approach it in the collective. Often in rituals, there are direct or indirect references to animals, but it's by observing nature that human societies have created symbolic representations of the universe taking on the form of a dance, a costume, symbolic choreography where actors are possessed by the message they carry. What does that prove? Where does that place humans on the universal chessboard? We like to observe them, photograph them or reinterpret them. That's what interests us as artists.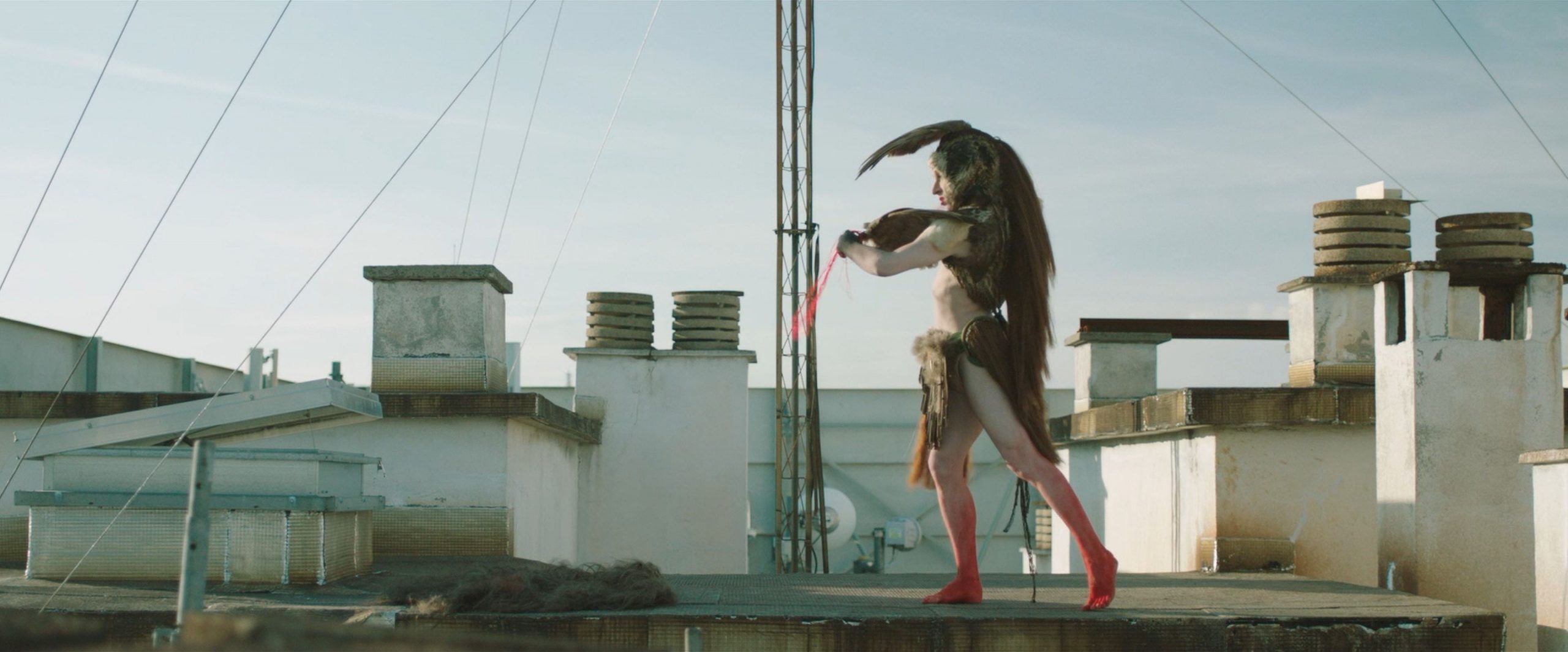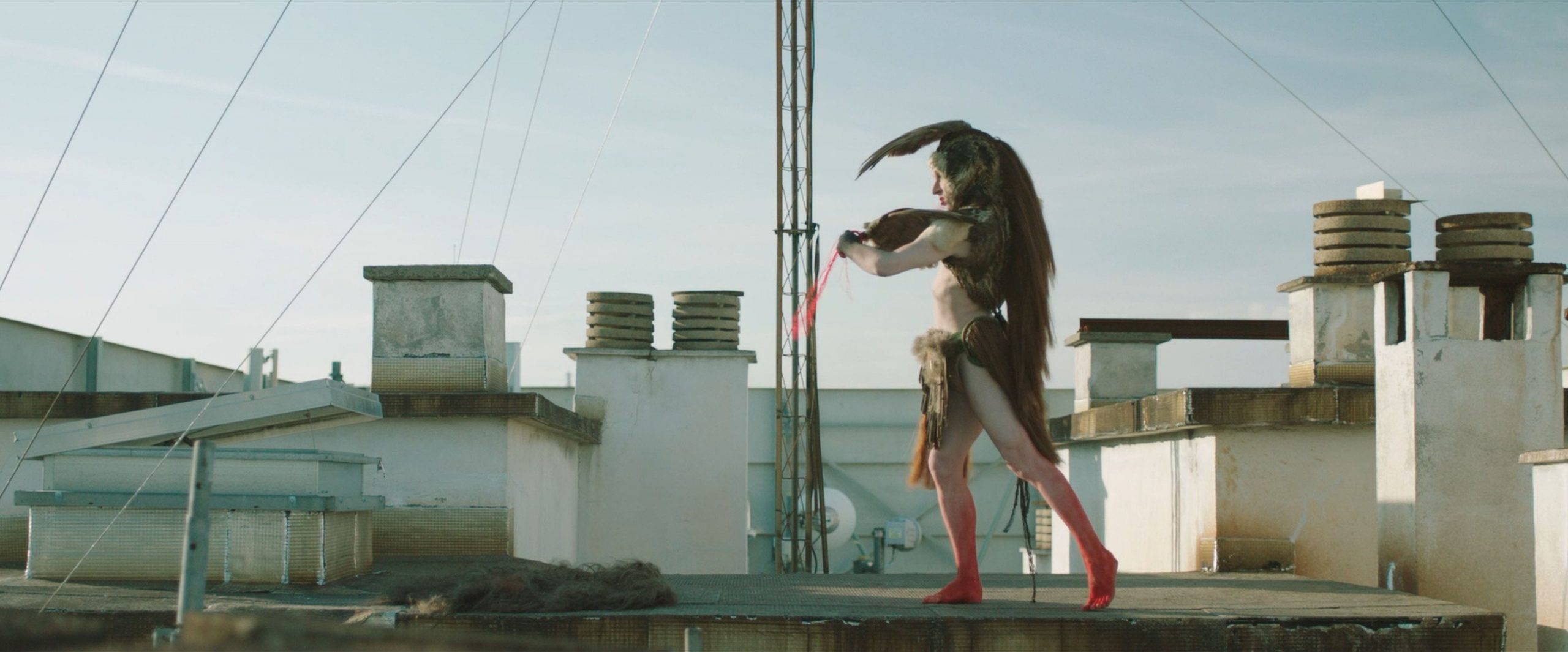 How did you work on the choreography and the costumes?
This film is also the story of an encounter and of a wish. For my birthday, Catherine Goffin, who was the AD for Sphinx, and also a friend, invited me to a show by François Chaignaud. When I was writing the film, I immediately knew that François was "The" Sphinx (the film's original title). We worked on the choreography together at the Palais de Tokyo and at the 104. We divided the choreography into three parts: animal, male and female. The possession of these three forms appears for the duration of the song composed by Stéphane Fuget. I asked Stéphane to think of the song as a piece of baroque music but with a contemporary ending that had to depict a rise and fall. A form of ejaculation… François offered to film improvisation and choose what to keep and what to get rid of based on the images. It was an honor to be able to bring together artists like François and Florencia on the same project. This film is the result of those encounters. In the script, the costume had a central place. The logic of the times and modes dictated 3D. We strove for the opposite. The trap is seeing a man in a costume, but that's also an advantage. Everything rests on convincing the viewer that that's ok. That it's truly a mythological creature in front of them. So Florencia invited Manuel Sol Mateo Rivas Alvarez, a Mexican performer who makes his own costumes and who realized the ideas through fabrics, to join us. He understood the artistic as well as the performative issues for the costume that also had to "dance". Lastly, François also identified the locations to work on. It's truly a pleasure to film with a costume like that: each time he came on scene it was an event for the crew. He was no longer an actor in a costume, but a third level: a Sphinx on the set.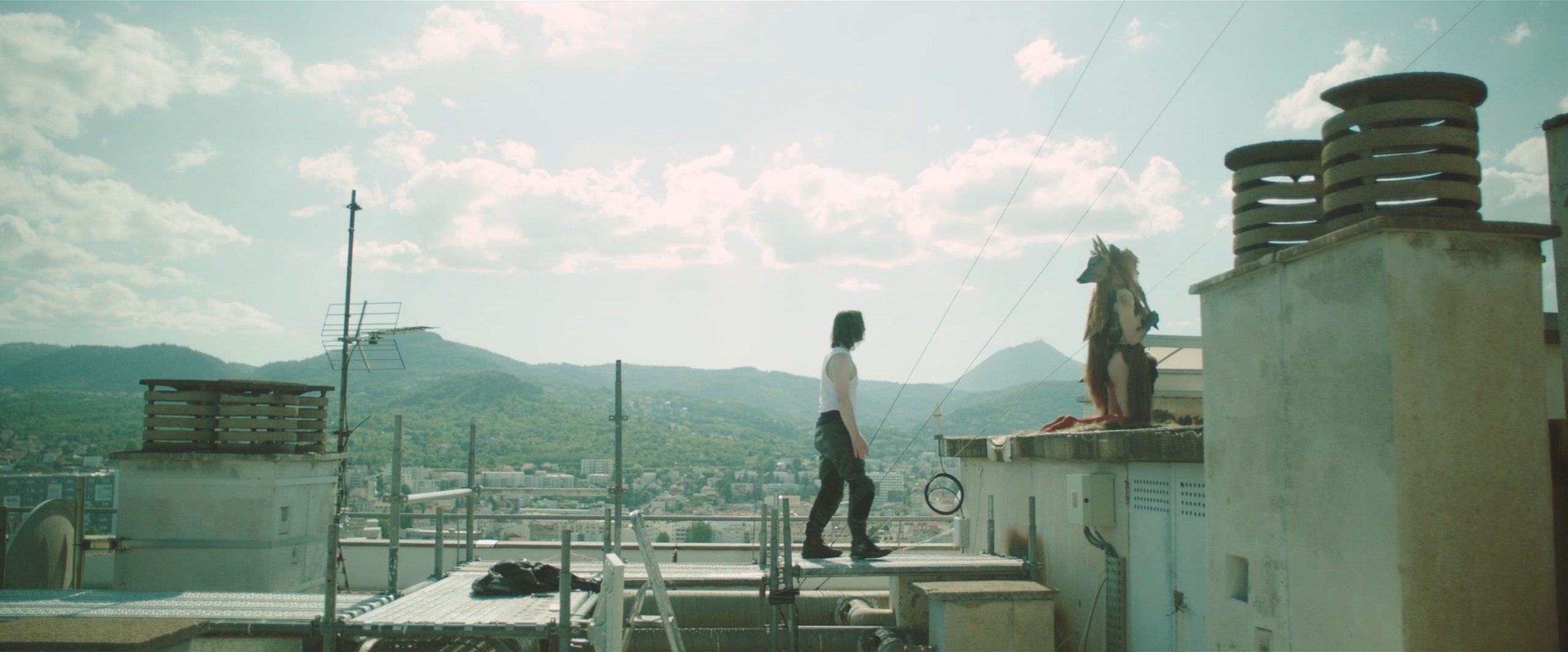 What do you think the future holds for short films?
During lockdown, we watched lots of videos on social media made by people at home. They were often like short films and we watched them as such. It's a format that's part of our daily life and we don't even realize it. You get up in the morning, you look at your phone and you're watching short films… I don't see the point in locking short films into a cinematic vocabulary. For me, short films are the freedom to choose your vocabulary for a relatively short period to make the viewer want to keep watching until the end. Because we want to know what the filmmaker wanted to tell us.
If we were to go back into lockdown, what cultural or artistic delights would you recommend to alleviate our boredom?
In Mexico I took up embroidery. Punto de cruz… Well, I'm not particularly good at it, but I guarantee you it's relaxing. I tend to be anxious and I finally found a way to channel my energy; it's a type of meditation, halfway between psychoanalysis and marijuana. Not to be taken in moderation.
Sphinx is being screened as part of National Competition F6.