Lunch with Sogni al Campo
Interview with Mara Cerri and Magda Guidi, codirectors of Sogni al Campo 
Is the boy based on someone you know or some kind of personal story?
The child does not represent anyone in particular, he is any child who finds himself facing growing up. Of course the story contains fragments from our own lives, but it becomes a universal story.
Can you tell us more about the world he's discovering?
The child enters a world where his memories and fears multiply and follow one another, until he finds himself on the edge of time, where he is gently accompanied to say goodbye to his dear animal. Now he is ready to let him go, and to get out of there more grown up than when he entered.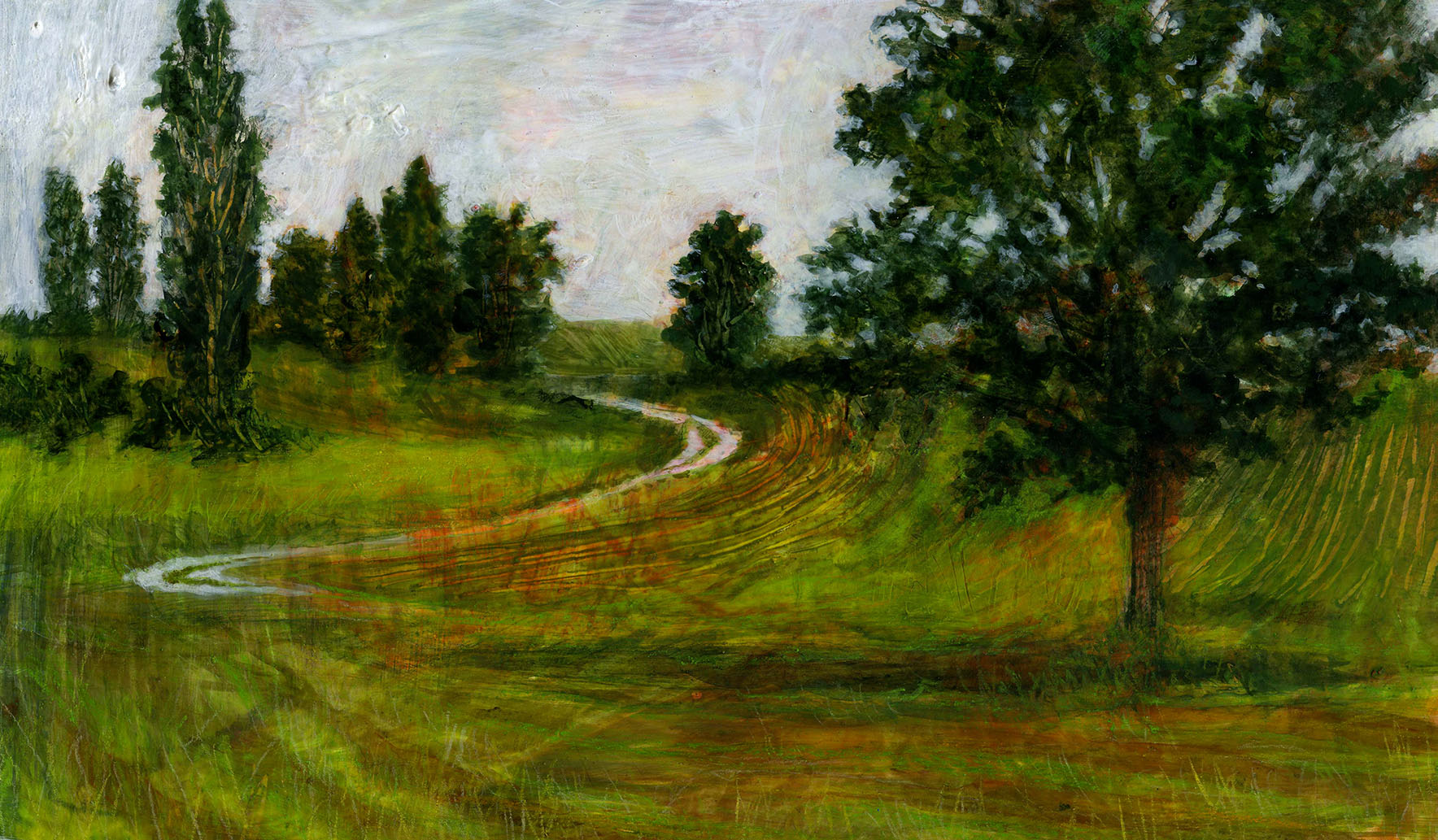 How did your collaboration take place?
We met at school when we were 16. We attended animation school in Urbino. We immediately shared a lot, but our first collaboration was much later: from 2009 to 2011 we worked together on the animated short film Via Curiel 8. Many other occasions followed.
Tell us about your animation style.
We use traditional techniques. We draw all the animation in pencil, inventing the movements. The use of the rotoscope is limited to very short sequences only. We don't like to trace real movements because we like to think that a drawing of a subject must move differently from the subject it represents. Once the drawings are finished, we paint everything on the same sheets using acrylics and pastels. We like to feel the living material, we like the designs to be all unique pieces.
What do you think the future holds for short films?
We can't answer this question. We hope for something that will happen in rare cases: that there is always an eye on this type of animation, which has not exhausted its narrative and expressive potential, indeed it still has much to reveal.
If we were to go back into lockdown, what cultural or artistic delights would you recommend to alleviate our boredom? 
There are an infinite number of films to watch in the world, one lifetime is not enough. We would recommend watching a lot of films, and why not, trying to invent one. 
Sogni al Campo is part of National Competition F2.