Breakfast with Guillermina
Interview with Aida Esther Bueno Sarduy, director of Guillermina
What is the inspiration behind the film Guillermina?
As soon as I heard about the story of Guillermina Dueñas, six years ago, I knew it would be my first film. I think it is a beautiful, profound story that allows me to explore different issues about the nature of racism, a subject I have been working on for years as a doctor in anthropology and a specialist in inter-ethnic relations. Faced with a subject as painful as the destructiveness of racism, I set out to lead the audience through the beauty of this story between a white boy and his caregiver, a black woman named Guillermina. The story is told from the child's perspective as he recalls his happy childhood years marked by the presence of Guillermina, and ultimately transcends the narrated events. I used the poetry of animation and the lyricism of photography as vehicles to lead viewers to a truly uncomfortable, disturbing place, where they will have to confront themselves with what they hear and observe.
Was a lot of research done in preparation?
It took us two years to make the film. Regarding the previous research, I already knew many of the images that appear in the film. As I developed my work as a researcher and professor, I frequently used archival material on women and slavery, specifically from the eighteenth and nineteenth centuries in Pernambuco, Brazil. All this previous experience was very important when it came to selecting the images that would be part of the film. I was also confident in the potential of animated images and how they could help me in the sense of giving concrete imagery to the memories of that child. But, in any case, the challenge was to count on professionals who were willing to work with a first-time director in a project of enormous complexity.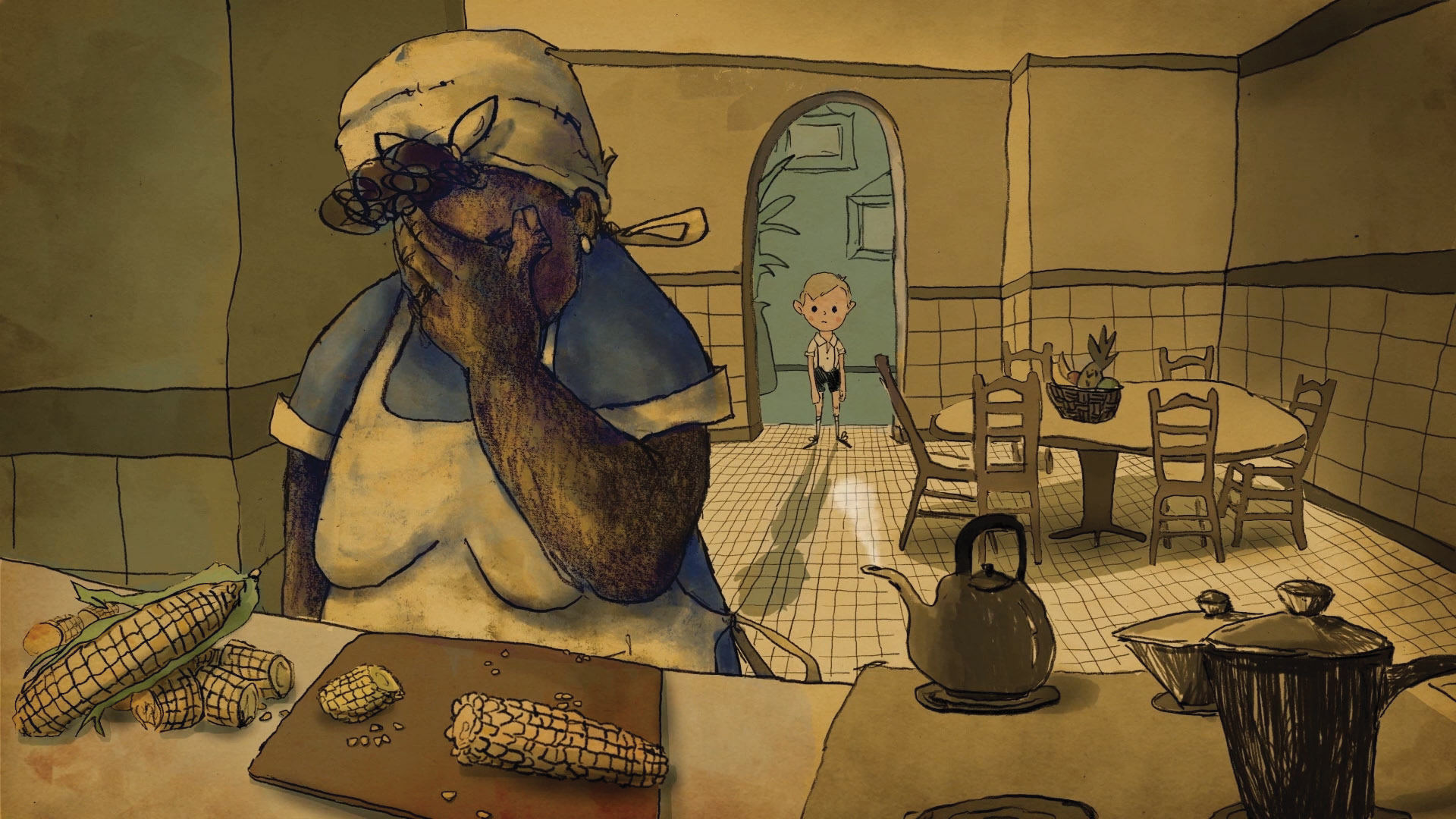 How did you choose the photographs you used to illustrate the situation and the theme?
The intention was to unearth the memory of so many anonymous black women whose bodies were consumed by breastfeeding and raising children they did not give birth to, while dreaming of freedom. It was to show, thanks to the preserved photographs, the intimacy that existed between these women and the children they nourished with their bodies, whom they cared for, and also to verify that this intimacy and love did not prevail. Redeeming this memory through the story of Guillermina Dueñas using archival images of black women spanning two centuries was one of the most important challenges of the film. In addition to the selection, it was important to decide where each of the images would appear in the piece – and not only the order but also the duration. It was something very challenging; there are reasons for each photograph to be precisely where it appears and not somewhere else. 
Why is it important to talk about this story in today's society?
I think that at any time it is important to talk about this issue, but the fact that in the middle of the 21st century we have had to take to the streets and remind the state and society as a whole that black lives matter, and demand that the murders of women, men and even children committed for the sole reason of having a darker skin tone need to cease, is indicative of the urgency and relevance of this issue. Racism is synonymous with violence and death. We are talking about something very serious.
What is the future you wish for Guillermina?
I would like Guillermina to be seen in all continents and not only in festivals, which is very important, but by all audiences in theaters, in squares, also in schools, and universities. I would like this film to spark conversations about the urgency of building a world free of racial hierarchies. Furthermore, I would like to think that someday, in a future world, hopefully not too far away, Guillermina will be catalogued as "visual archeology" of a world that existed, and that thankfully was overcome.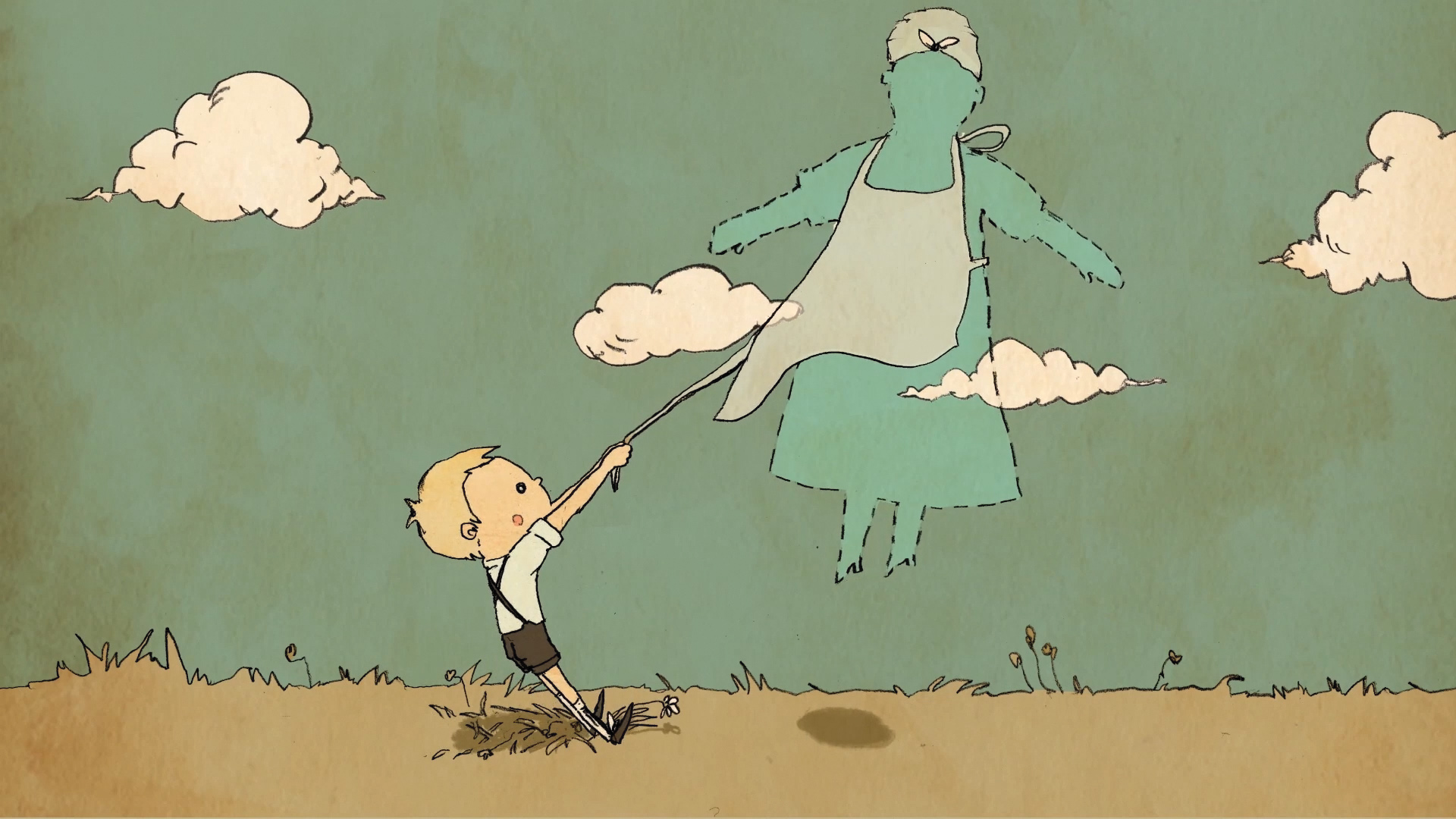 What future do you imagine for the short film format?
In my opinion, the short film format has a great future. In a world where people seem to have less and less capacity to concentrate and less and less time, short films offer many possibilities.
If there was a lockdown again tomorrow, what cultural pleasures would you recommend to escape boredom?
I believe that film and reading are unbeatable as tools to overcome all the restrictions that we have and that await us in the near future. They allow us to overcome confinement and resist the melancholy of not being able to be with others. In the end we're all social beings.
Guillermina is part of International Competition I1.