Nightcap with Neko and Flies
Interview with Shih Han Tsao, director of Neko and Flies 
Can you explain the choice of title?
When I first came to the fishing harbor to do the research to write a script, I thought of the novel Lord of the Flies. It is because the port has its own social norms and the pattern people get along with each other, also the conflict they fight for the interests is very direct. There are often fights and even deaths. So naturally, I use flies as a metaphor for human greed. The fishy smell of the port often attracts the appearance of cats, and the mysterious posture is consistent with that of the women selling her body in the port, so I use cats to symbolize the mentally disabled women in my story full of animal instincts. Neko is the Japanese word for "cat". The reason why I choose the Japanese word is because Taiwan used to be colonized by Japan. Therefore, the Japanese languages sometimes mix in our daily life.
What did you want to explore through the relationship between Chuang and Neko?
Both Chuang and Neko have real character prototypes, and they are both the reflection of the lower-class people in the fishing port. In a place which is very masculine like the fishing port which requires young physical strength, an old harbor guard like Chuang and Neko, a mentally disabled woman who sells her body, are often victims to be bullied. So I want the two marginal characters to give each other warmth in my story, and even have ambiguous love relationship. On the other hand, because I am influenced by the philosophy of Zen, which is not to judge whether a person is good or evil, therefore, there are no real bad people in Cat and Flies, only the suffering ones.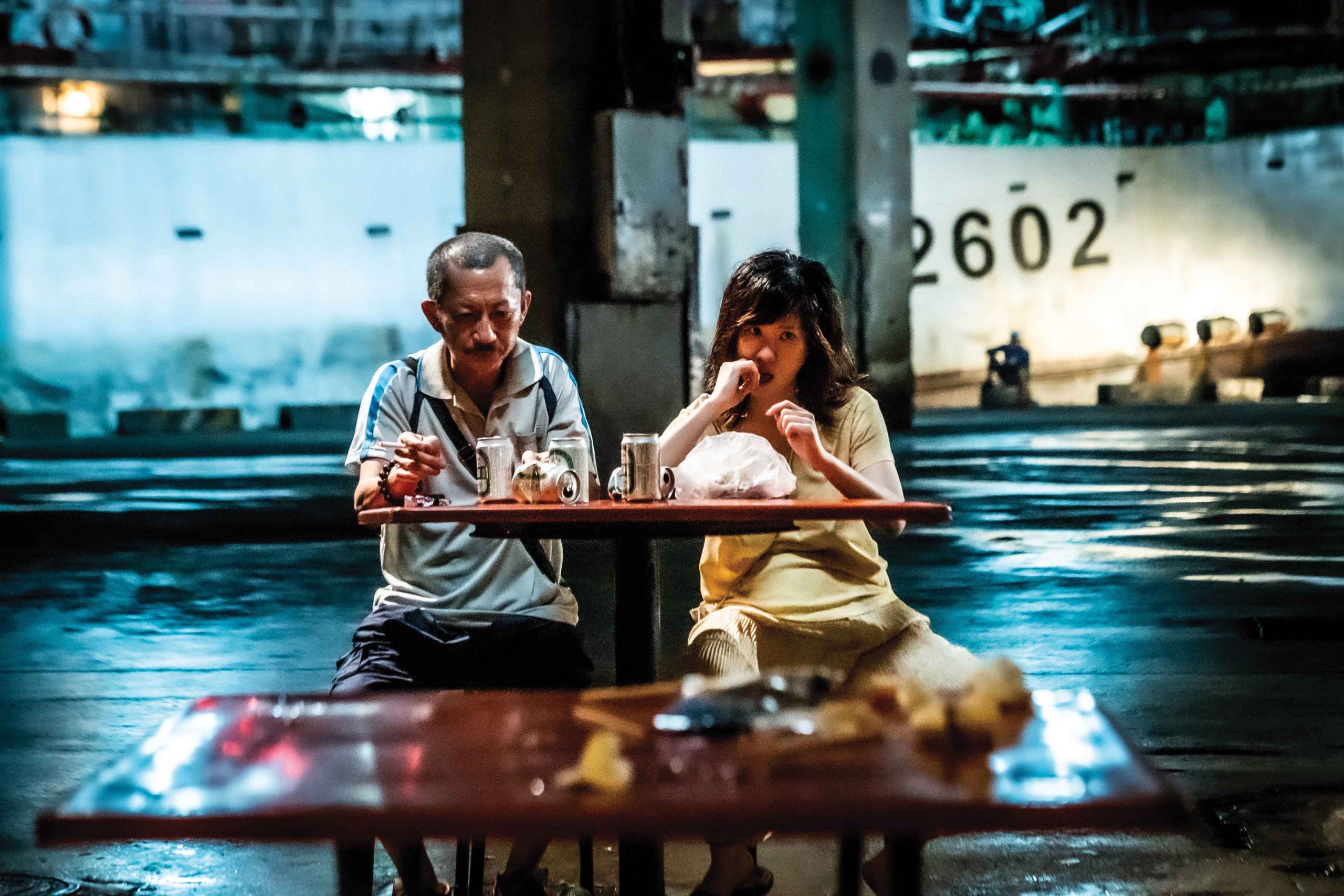 How familiar are you with this marina and life in that area?
In order to shoot this story, I spent two years collecting information and interviews in the harbor. In fact, it was not easy at the beginning, because they did not believe an outsider. So in order to get into their circle, I spent a lot of time drinking with them. Men on the ocean are very good at drinking, so I often got drunk and lied on the dock. But over time they gain trust, they will share their stories with me, and they are willing to provide assistance when shooting. Of course, there are a small number of people who are unkind to us, and I have even been threatened to be pushed into the sea. Fortunately, right now I am able to share my short film and process with you. It means I am pretty safe.
How was the casting process? Are any of the fishermen actual fishermen?
Five of the actors playing foreign fishermen are real fishermen, and the others are factory workers. Finding the real foreign fishermen is not an easy process. Firstly, it requires Indonesian and Philippine translators, and the time of the fishing boats to depart and to arrive is not fixed. Some of the fishermen who originally agreed to perform must depart with their boats in a few days. When fishing boats go to sea, everything was carried out in an uncertain process. But later due to the Covid-19 pandemic, the fishing boats decreased their back and forth, which allowed us to grasp the time of them, thus solving the problem. Later, all the actors did two weeks of performance training before the filming. After the filming, we have maintained friendship and contact.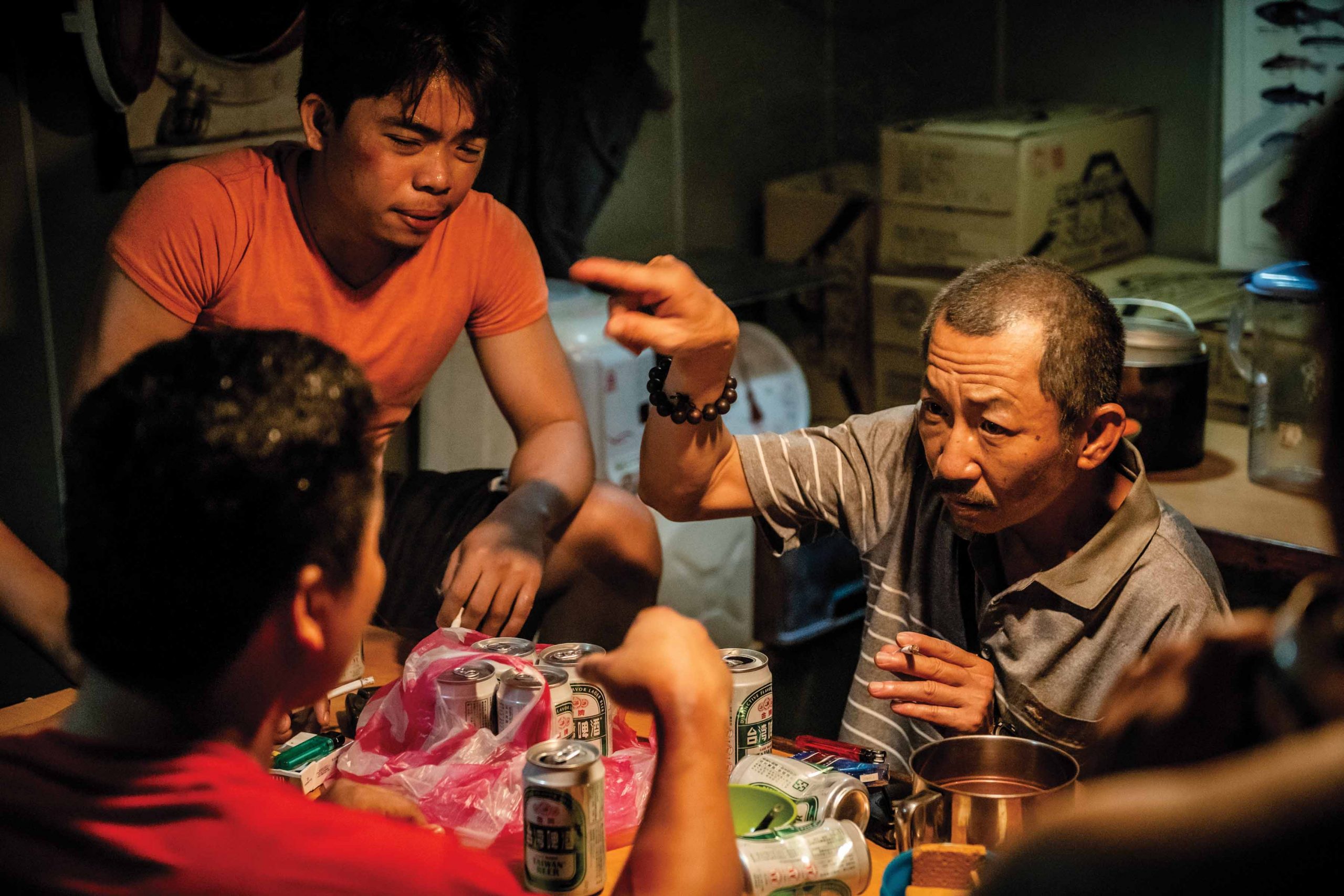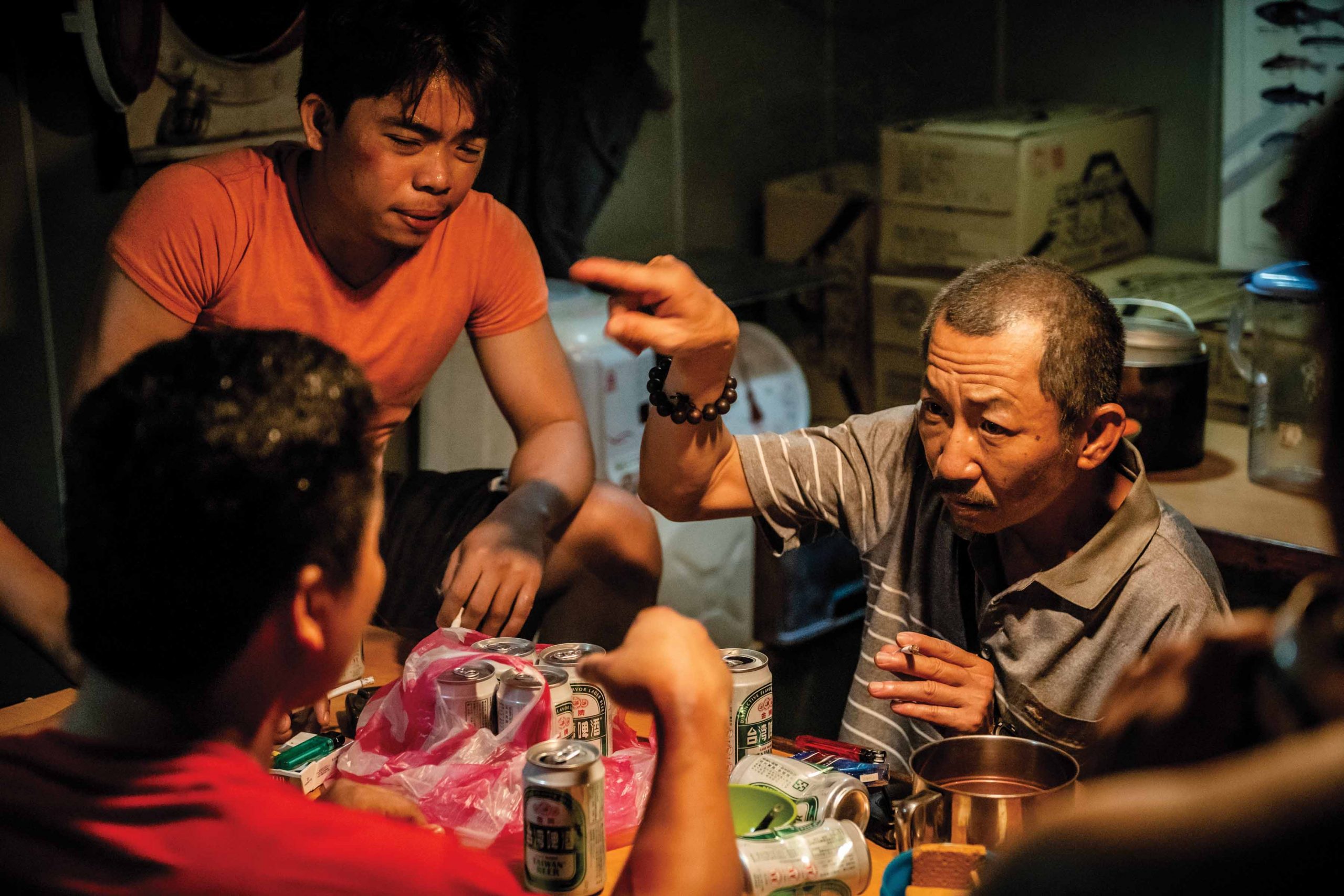 What do you think the future holds for short films?
I am very optimistic about the future of short films. In Taiwan, short films used to be regarded as practice before shooting a feature film. If a short film is successful, it will be extended to a feature film. However, there are more and more short film creators who break the restrictions and try more diversified structures to tell stories in these years. I think this means to give its soul back to the short film, so that it can have its best suitable looks in the world. In addition, as far as I know, there are more and more online platforms that specialize in short films. Although I am an old-school guardian who think films should be watched in the cinemas, but on the other hand, it cannot be denied that many wonderful but forgotten works have the opportunity to be seen on the online platforms.
If we were to go back into lockdown, what cultural delights would you recommend to alleviate our boredom?
I heard from the news that the Covid-19 pandemic situation in Europe and many places are very severe, and the situation of the city closure is a little hard to imagine for us in Taiwan. In 2019, I have very good memories in Clermont-Ferrand. I often miss this beautiful and friendly city. I hope everyone is healthy and safe. And this year Clermont-Ferrand Film Festival activities is a week before the Lunar New Year in Taiwan. I am willing to prepare the Spring Festival couplets and New Year desserts blessed from Taiwan, and send them to Clermont-Ferrand to share with you; and also film Taiwanese street scenes, food, calligraphy and other videos to let everyone know more about our culture and life. I also hope that bad things end as soon as possible, and good things come with spring.
Neko and Flies is part of International Competition I10.