Dinner with Trona Pinnacles
Interview with Mathilde Parquet, director of Trona Pinnacles
What were the origins of Trona Pinnacles?
The idea for this film came to me when I was thinking back on a trip I took with my family to the United States over 10 years ago. When I thought about this trip to the Californian desert, I had two very opposing feelings: on one hand, the memory of a grandiose, magical landscape possessing an incredible strength, calling to a feeling of freedom; and on the other hand, a memory of loneliness, insignificance and powerlessness amidst this seemingly immutable desert. These more negative feelings were most certainly linked to the difficult times my family was going through, seeing as parents barely spoke to each other anymore. Not only can the way we see our surroundings completely change according to what we are going through, but our surroundings can also affect and change the way we think about our situation. This is the story told by Trona Pinnacles.
What did you want to explore through the portrait of this family on the brink of blowing up, or at least of having a nervous breakdown?
I wanted to talk about that moment of rupture that many families have experienced. Where each person painfully tries to move forward in a family framework that is no longer viable. But to accept that all things come to an end, that things must change, is not easy. In this film, by hiding or from running away from their problems, the characters only end up isolating themselves and growing apart from each other, as they are only focused on dealing with their own personal tension. I found the staging of their feelings of confinement in an immense desert very interesting. The characters are never in contact with the desert. They are successively contained within a car, then motel, then car… until an unexpected event breaks the loop. Sometimes we need an outside element to intervene to allow us to start a conversation.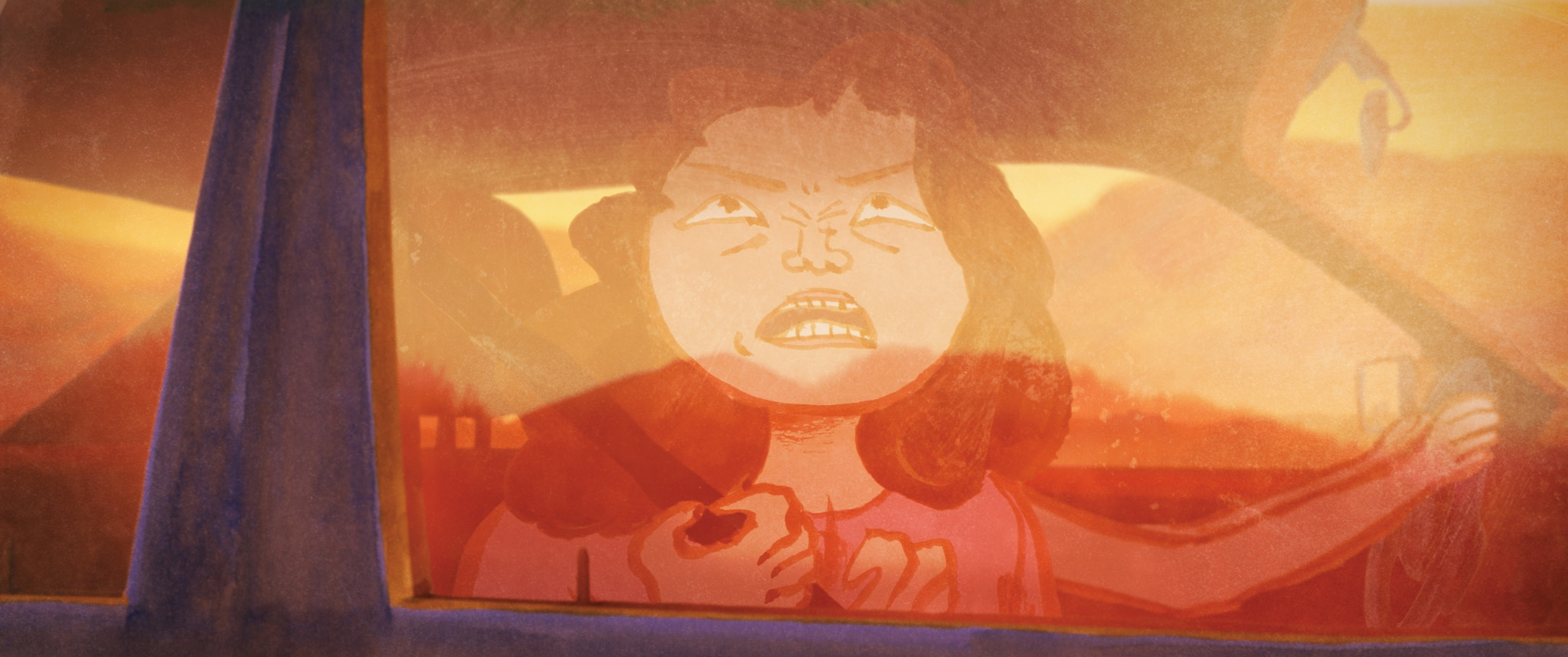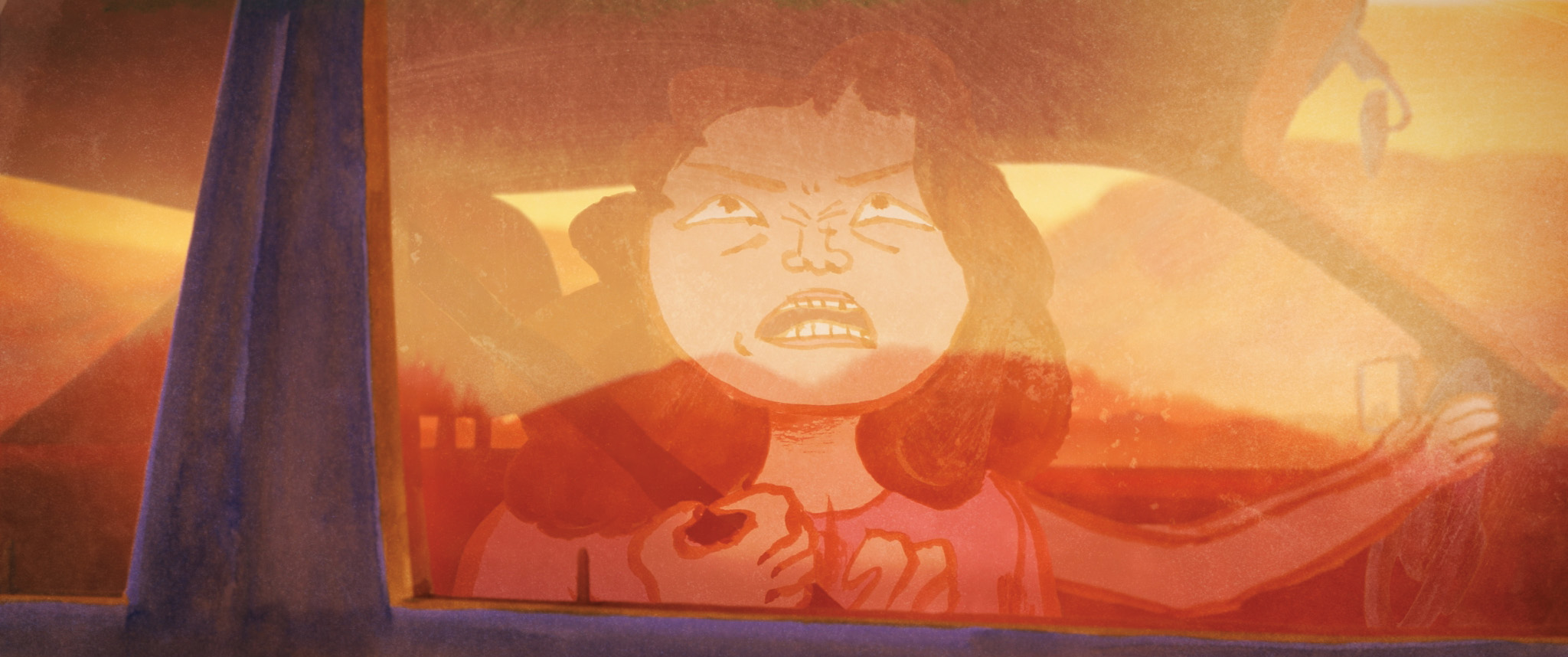 In your opinion, what did the family expect from this trip?
Change of scenery! They thought that by leaving their daily life far behind, that their problems would disappear. That this trip confined in this car would bring them together. Perhaps they thought that being together without the possibility of escape would solve their problems. Maybe even deep down, this family knew that this trip would be their last time together.
Can you tell us a bit about your animation technique?
To tell this story, I chose a traditional 2D animation technique on paper. The backgrounds and character outlines were done in ink. I chose this technique for the expressiveness and spontaneity of the drawing, as well as the imperfections that seemed fitting when talking about this family on the edge of a breakdown. The drawing of the character outlines as well as the way of animating them changes depending on the situation in order to expose their emotions. The animation allows the encounter of my pictorial and photographic references in order to best convey the particular atmosphere of this trip.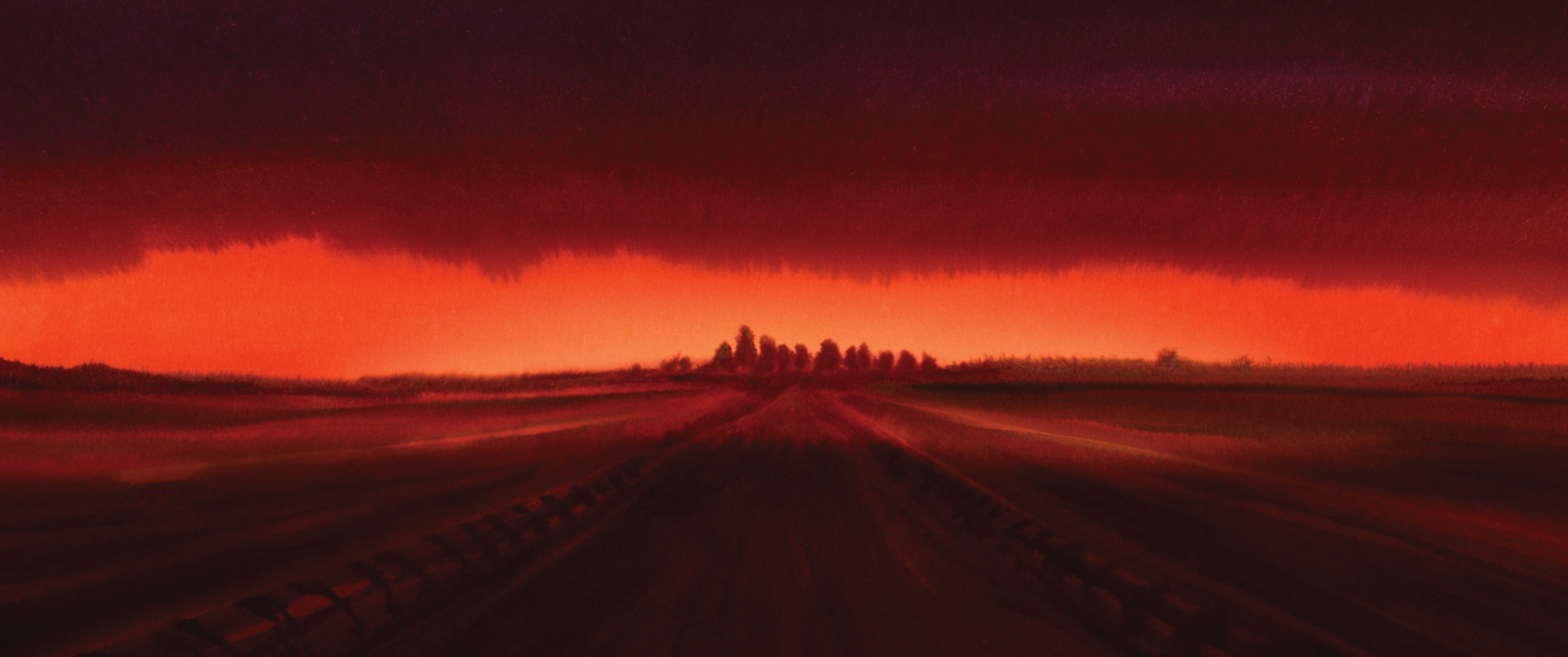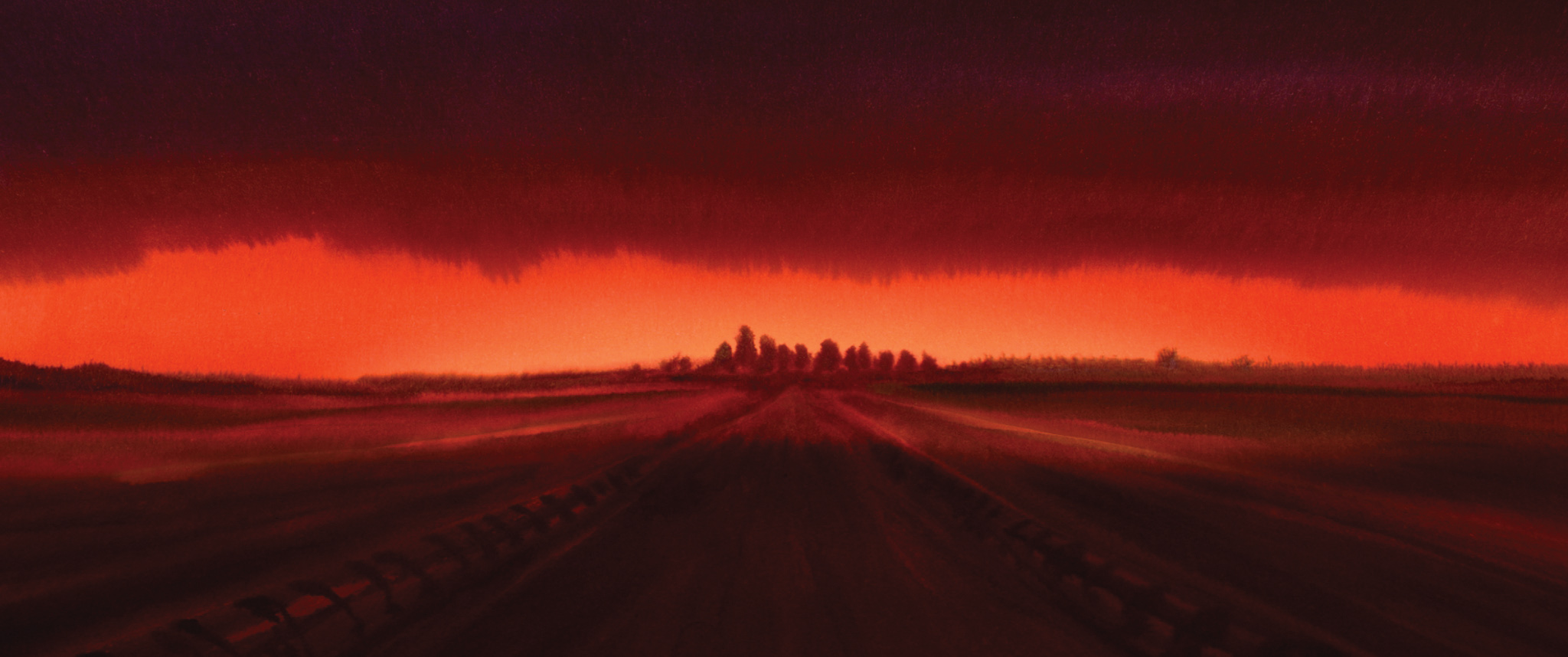 What do you think the future holds for short films?
Ahh… that's a big question! Unfortunately, my crystal ball is broken, but I can tell you what I would like the future of short films to be. I would like the format to be more popular. I would like to see a strong return to screenings before feature-length films. I would like there to be more short film programs in cinemas. That this format doesn't remain known and watched only by those who make them. I hope there will continue to be short film festivals, like Clermont-Ferrand, who contribute to this expansion. I hope that short films will be seen more and more in a diverse variety of places. I wish a long life to the short film!
If we were to go back into lockdown, what cultural delights would you recommend to alleviate our boredom?
The reading of the classics that we never had the time to read. For me, it is Dune by Frank Herbert. Six volumes keeps you busy and it makes you think.
Trona Pinnacles is being shown in National Competition F8.