Nightcap with Ourse
Interview with Nicolas Birkenstock, director of Ourse
Where did you get the idea to explore sleepwalking?
I think it began with an image. An image of Armande Boulanger (the actress who plays Ourse) wandering empty alleyways, along railroad tracks, in a forest from a fairytale. I had just completed shooting a film with her though she was only 15 and I found that she conveyed something unreal, something worthy of a dream, or magic. This film stemmed from my desire to shoot a film with her. I don't have any personal experience with sleepwalking. But, through my research, I realized that this phenomenon, although partially explained by science, retains a piece of mystery. Sleeping while walking and setting out on an unconscious quest, it was a cloak made for Armande. Plus, there is all sorts of folklore, urban legends around sleepwalkers, these folks who drive off in their car in the middle of the night or kill their wife with a knife. There was a lot of fun to be had.
Do you have a particular interest in adolescence and the theme of emancipation?
I often talked about childhood in my previous films and also about emancipation from the family environment. Whether you go down the path drawn for you by your loved ones or you decide to oppose them head on, you are always going to do things based on who was with you during your childhood: your parents, biological or adoptive, grandparents, brothers and sisters, and of course those who have disappeared as in the present case. Ourse is an adolescent who's looking to set herself free and the phenomenon that affects her scares her mother. The latter makes her take pills, puts bells on her, locks her up. The film also talks about the budding fear parents have watching their children leave the family nest, the fear of exposing them to grave danger.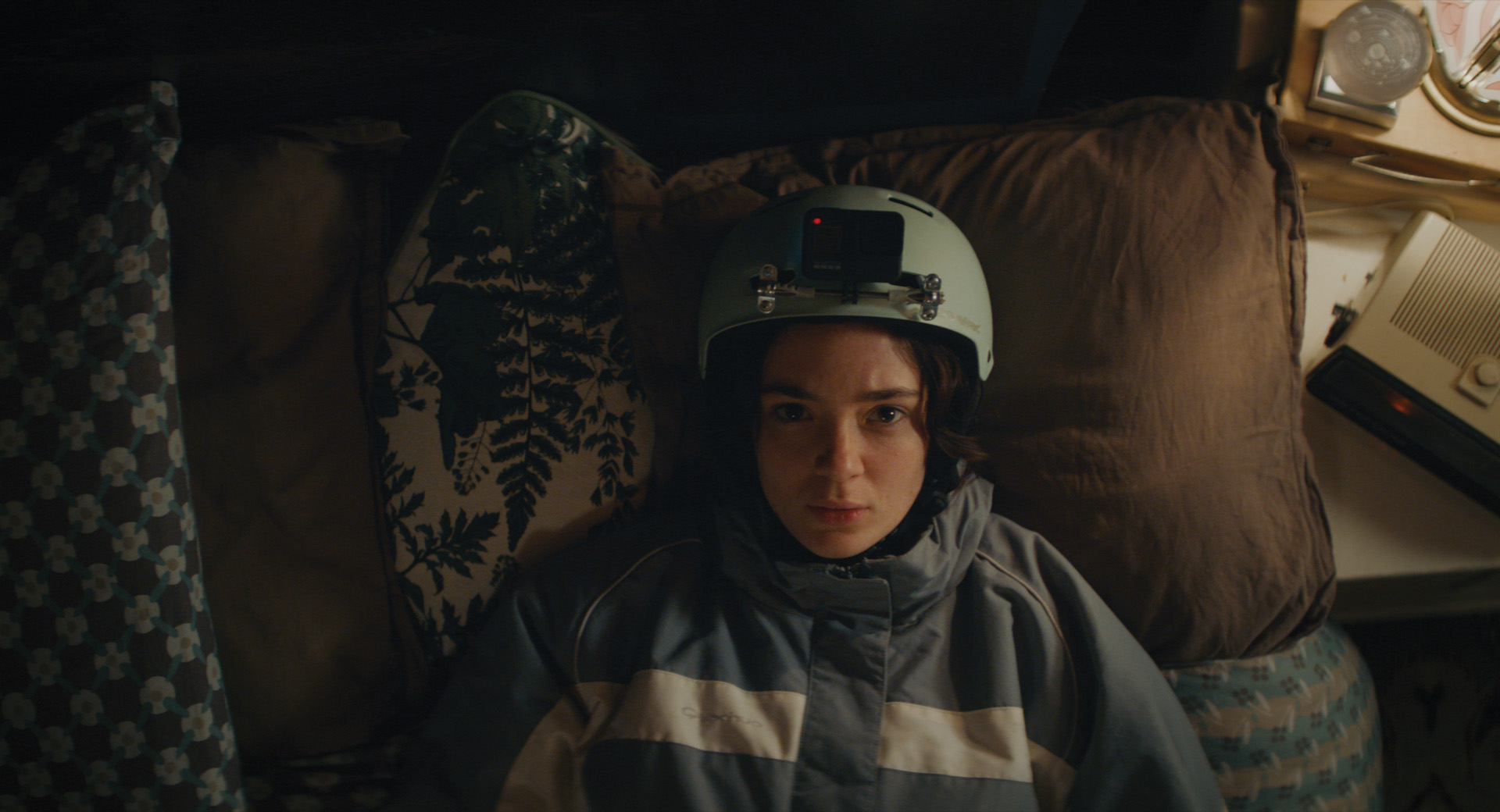 Do you plan to make more films with teenagers?
It's not an objective in and of itself but it's always a pleasure. For this film, we shot with about 20 teenagers from a high school in Normandy. They were full of incredible energy; they were willing and understood everything. I don't think I was as spontaneous at the same age. And there was also the discovery of Eliès Bachta who plays Jordan; he was 16 when we shot the film and had never acted before a camera. It was an enormous pleasure to see someone become an actor and unfold for the first time on screen.
What interested you in the theme of mourning?
Ourse and her mother suffer from a recent loss that keeps them from moving on. The father died a year ago, some time has passed, it's no longer the moment for crying. What interested me was to see how this mourning disturbed each of their love lives. Ourse is incapable of loving the young man who is smitten with her. As for her mother, she has found a lover but stores him in a cupboard; she lives this love as a guilty secret. Their distress keeps them apart from one another and at the same time, brings them together.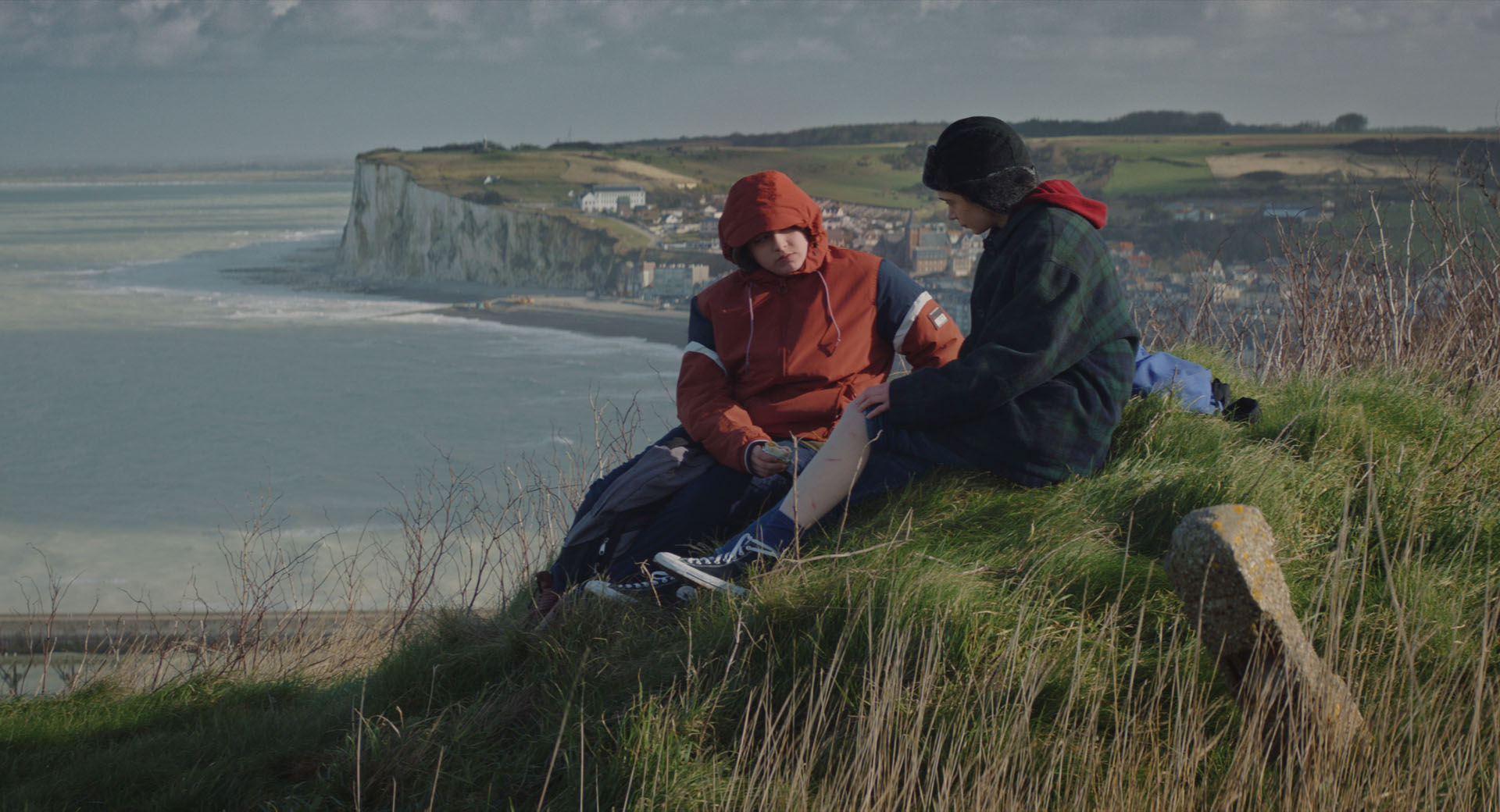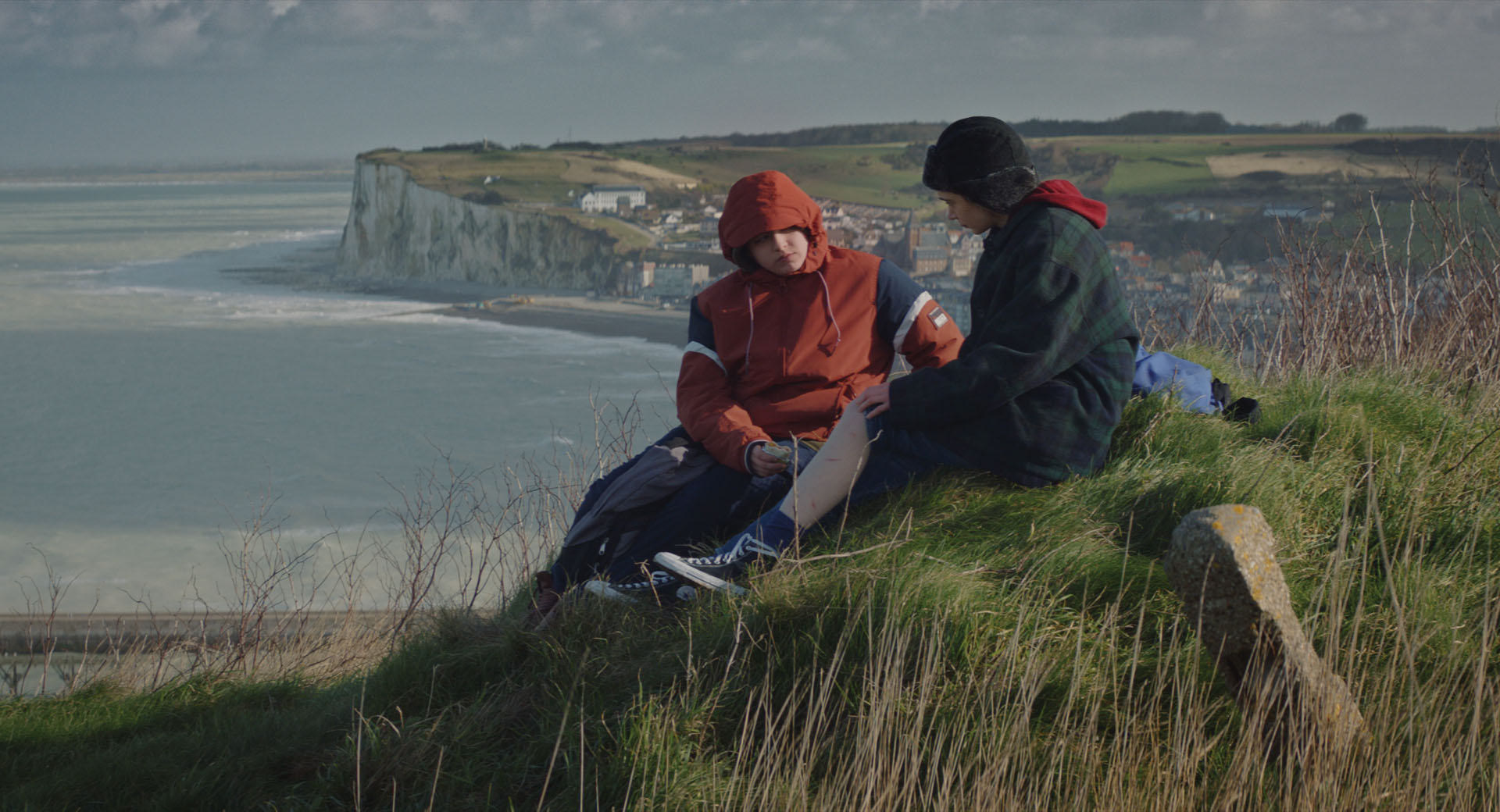 Do you personally have a fondness for cosmic phenomenon and constellations?
Though my level of expertise doesn't go beyond my high school class on the subject, I remain, like everybody, fascinated. For Ourse, we filmed a real lunar eclipse on the night of January 20, 2019, almost a year before shooting the film. It was a rather intimate experience. I am interested in what the stars have to tell us, not from a paranormal point of view such as Jordan's in the film, but their way of reminding us, inciting us to show humility. It's a bit like observing animal phenomena with binoculars; you keep quiet because there's nothing to say. You watch.
Why did you want the characters to be punching bags, tormented by their demeaning classmate?
It's a secondary storyline to the film which I liked. The teenagers that hang out with Ourse are normal kids, ordinary, and I didn't want it to be otherwise. However the character Jordan, who is advanced for his age and so younger than the others in the class, a geek with a peculiar look and a quirky mind, is exposed to routine violence, apparently painless, but which leaves scars. Even though I didn't want to make a film about bullying in school, it's simply there. I started showing the film and I realized – your question proves this – that this element solicits more interest than I had imagined, and particularly from young spectators.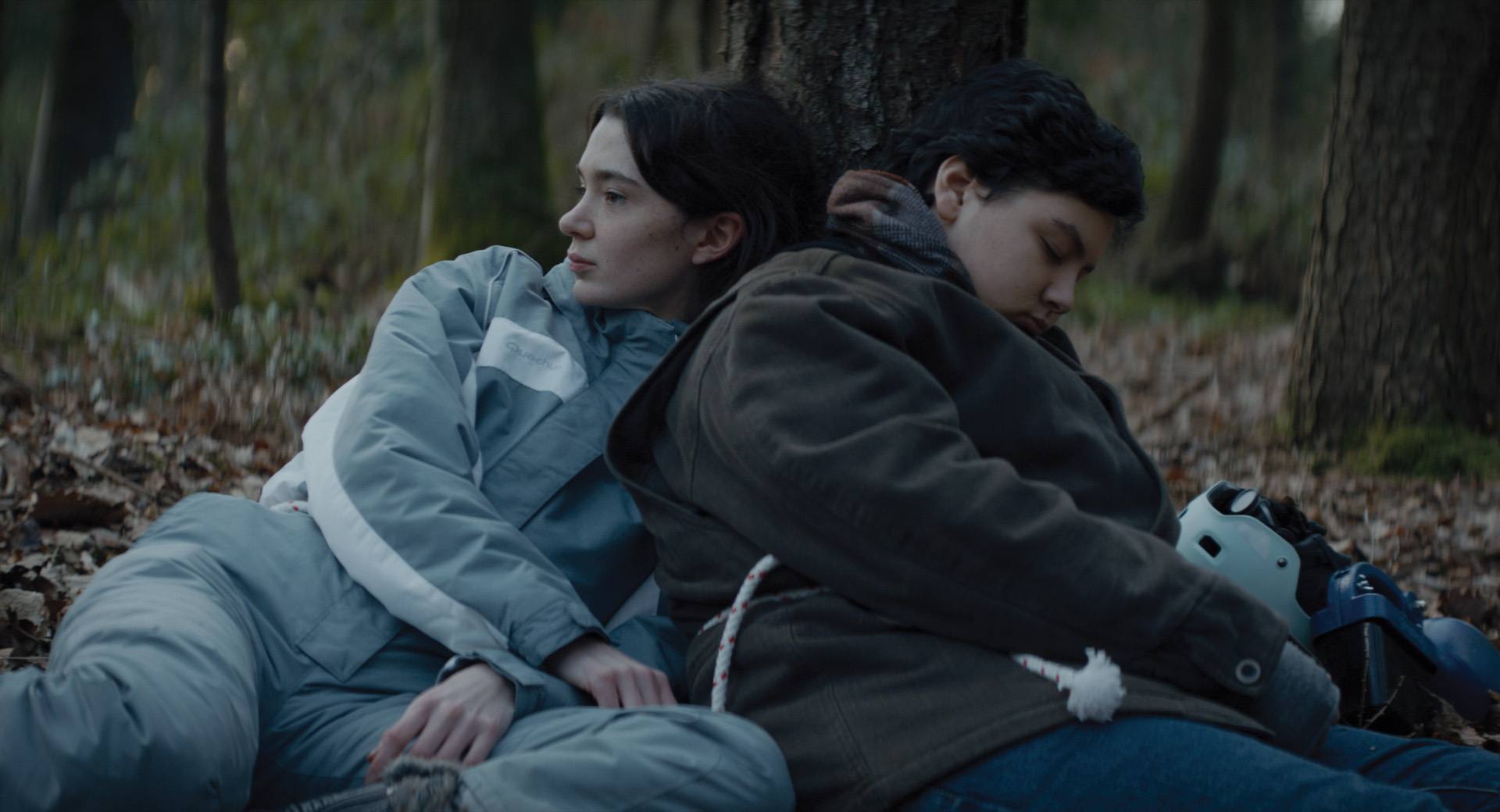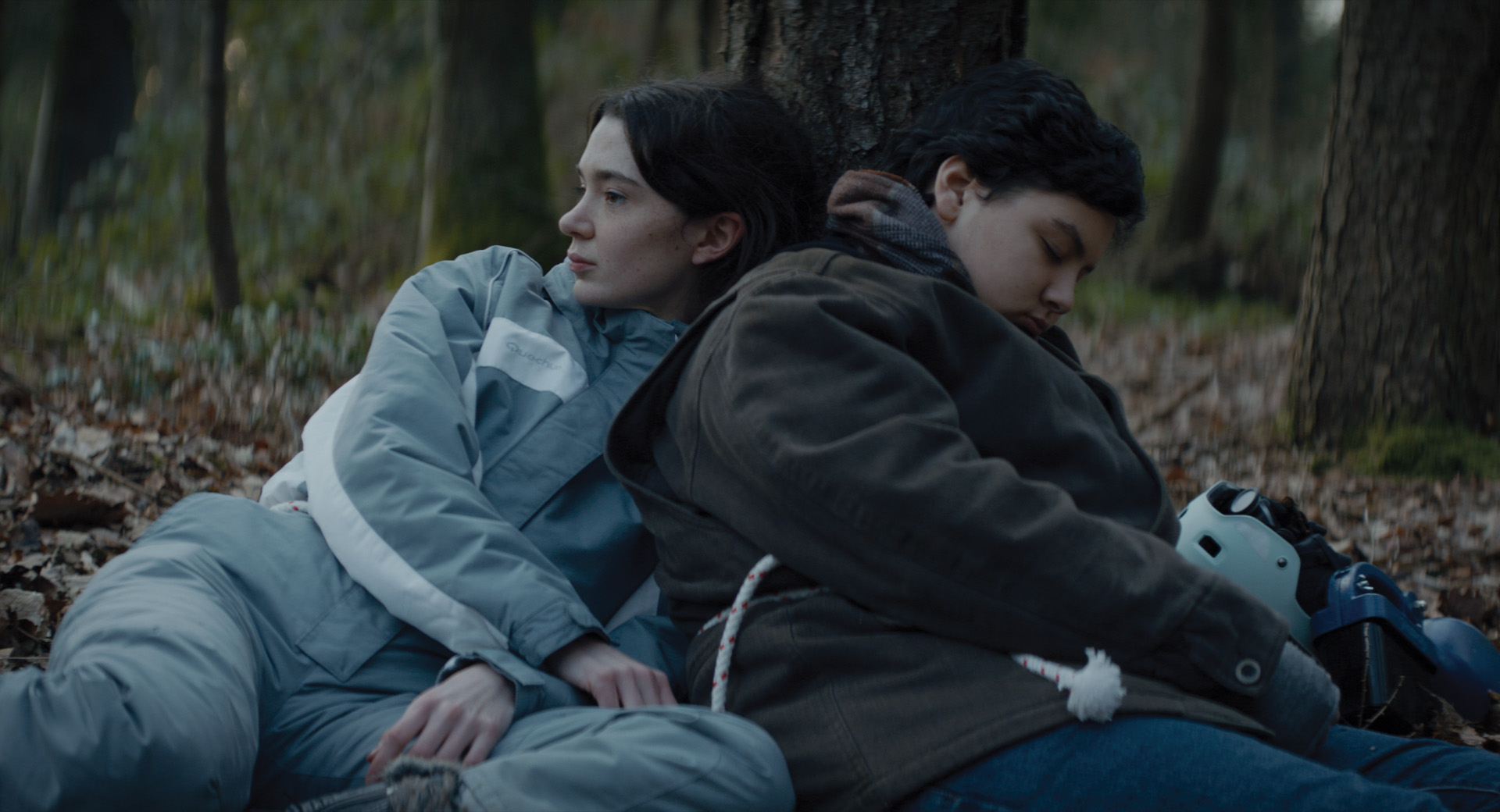 What do you think the future holds for short films?
Gee! I wouldn't know. I wouldn't know how to predict the future of anything for that matter. Many have done that this year. If I must answer, I have the feeling that the short film is perhaps safer from the fundamental constraints of the feature length film. No national release, its own specific distribution system and many alternatives. I think that there will always be festivals, screens – big or small – to show shorts, and people curious enough to go see them.
If we were to go back into lockdown, what cultural or artistic delights would you recommend for alleviating our boredom?
Read escape novels such as The Star Rover by Jack London, perfect when you're stuck at home, or why not Sylvain Tesson's road novels Une très légère oscillation or Sur les chemins noirs. For people more maso, I recommend Ravage by Barjavel, a dystopia with troubling premonitions. I also recommend Mum, an irresistible British series on arte.tv. And films, of course, lots. Check out platforms other than those it's useless to mention, there are tons of wonderful things to discover.