Tea time with Todo es Culpa de la Sal [It's All the Salt's Fault]
Interview with María Cristina Pérez González, director of Todo es Culpa de la Sal [It's All the Salt's Fault]
Can you explain to us your choice of title?
The title comes from a quotidian family phrase when asked for who is to blame when something goes wrong; it also refers to the idea of something always present on the family's table, and at the same time is almost invisible, like the salt or the fault.
How much of the story is autobiographical? How did you select which episodes and stories to recount?
Only a few scenes are based on my personal story, most of it is fiction. The concept arises from some feelings about the fragility in family life, taken from my own experiences, but also from friends with similar experiences in their families; so the story is about the family and its relationships. The story was built on scenes that expose behaviors that we do not like to show and therefore remain in the privacy of families; such as situations that affect us, or attitudes of our own that affect others and are profoundly rooted in our nature, and at times can be very wild. I liked the idea that the viewer sees a series of situations common to all families, without much importance at first, but that little by little become aware of the small cracks that are emerging in the apparent normality of everyday life; at the end, the viewer feels as if he knows the secrets of this family.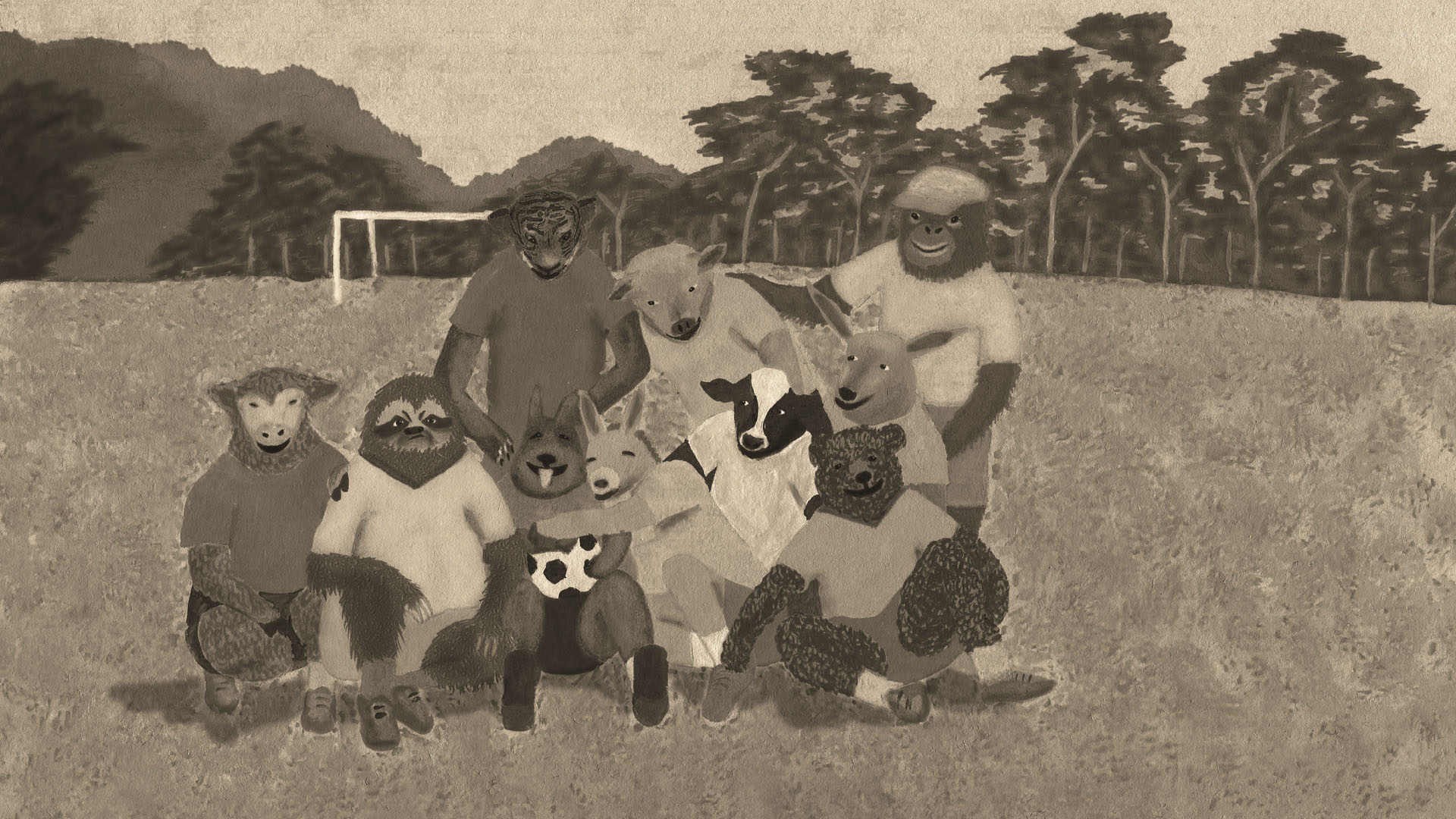 Why did you choose sloths to portray the characters?
Telling stories through animals allows me to talk about how our behavior can make us doubt our own humanity. I chose sloths to portray the characters in the short film due to a visual style decision because they are animals with some physical characteristics similar, in a certain way, to humans. Sloths do not have large ears, pronounced snouts nor horns, they could be humanized more easily than other animals and their faces can achieve great expressiveness thanks to their features. Also, when I started writing the story, I liked the idea that one of the characters acted with his true sloth animal nature, without losing the verisimilitude of the family story, and that this feature resulted in the really rare thing in this story. So, sloths helped me enrich the concept of the story.
Can you tell us more about your animation style? What sorts of subjects would you like to explore in the future?
My animation style is born from a personal taste for craftsmanship, for what is handmade, and wants to be faithful to that aesthetic. I started watching short films with traditional techniques and fell in love with the process and its visual power. In this case, the short film is made in frame-by-frame animation, everything is drawn and painted in gouache directly on paper, there is nothing made in composition, except for the camera movements that assimilate a home video. I wanted to emphasize the manual and even imperfect work that this artisan technique provides: the visible brushstroke, the gesture of the hand, the blurred lines, the richness of the texture, and the frame-by-frame movement. In future projects I would like to explore topics about behavior and human relationships; everything that defines us as human beings, such as our dilemmas, virtues, shame, singularities, or fears.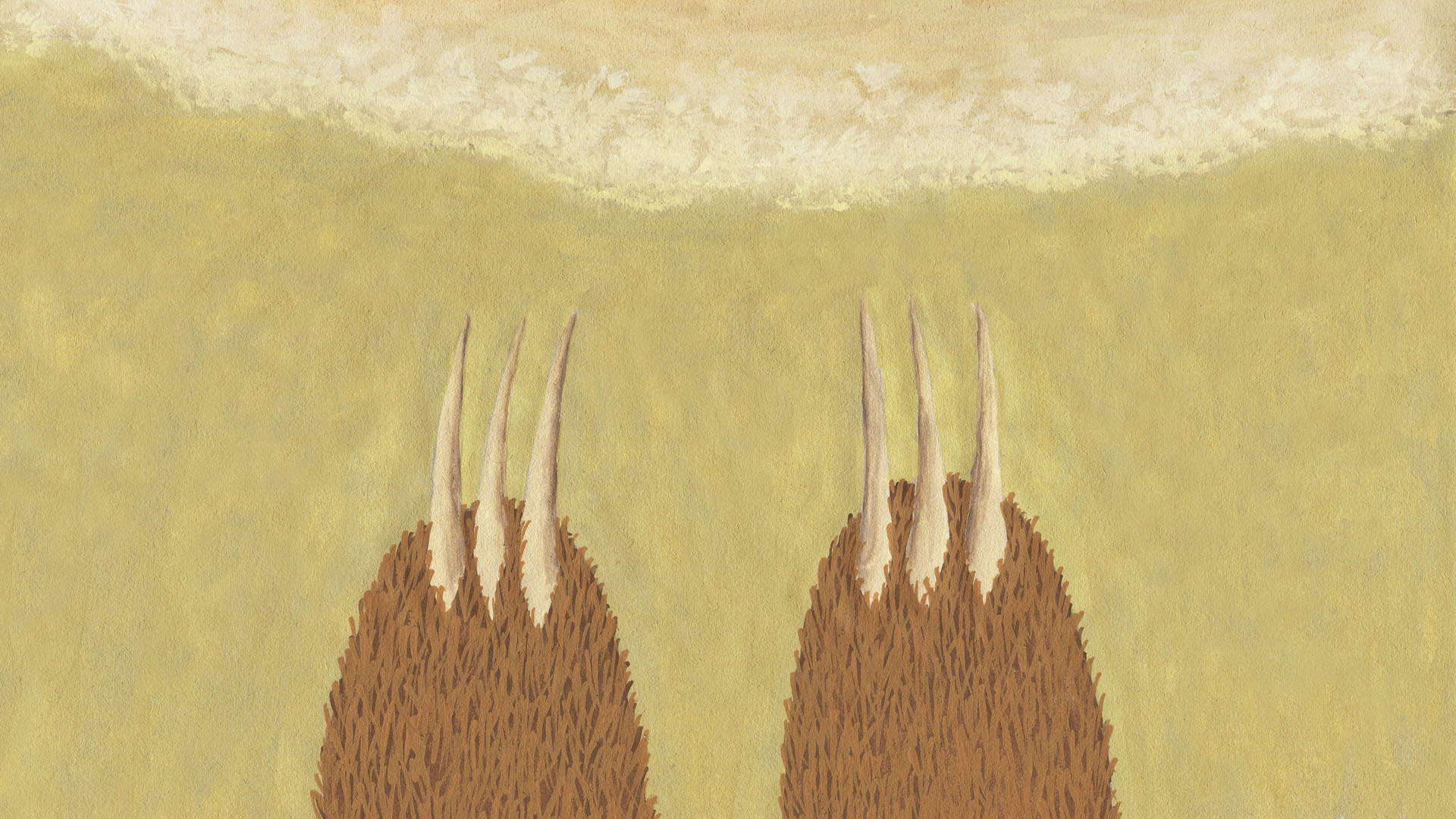 What do you think the future holds for short films?
For me, short films, especially animated ones, are an autonomous artistic expression, different from the feature films and not less important, in which we can see different and risky points of view, narratives, and visual styles, so I think they have a central place in the cinematography of each country. I hope that with the proliferation of screens they will gain an increasingly important space amid the enormous audiovisual offer and that they will be much more accessible to all kind of public; it is really amazing how many awesome short films, which deserve to be seen by many more people, are produced every year.
If we were to go back into lockdown, what cultural or artistic delights would you recommend to alleviate our boredom?
In general, I would recommend all the arts, which have been revealed, once again, as the most valuable of our human experience. Many things have surprised me in these times and it is difficult for me to recommend something specifically, but cinema is one of the few things that can give us a boost to move on, cinema has saved me many times, it has taught me, it has changed my way of seeing things, it has stimulated me, it has moved me. If we had to go back to the confinement, I would invite you all to let the cinema of the world surprise you.
Todo es Culpa de la Sal [It's All the Salt's Fault] is part of International Competition I3.