2024 Panorama: geographical focus
Eur♀Visions – European Women with a movie camera
Each year at the Clermont Film Festival, our audiences embark on a cinematic journey, exploring a different country through our geographical retrospective. They (re)discover unique cultures, tones, and stories from around the globe through a selection of extraordinary short films, including some past favorites. Since the candidacy of our city, Clermont-Ferrand, was announced a few years ago, the city itself has started to resonate more on a European wavelength. Even if, at the time of writing these lines, the results are unknown – or perhaps at the time you are reading this, we have not yet won the title – the festival has decided to broaden its scope. For the 2024 focus, it is not just a country, but an entire continent we aim to explore. This year, our thematic retrospective is dedicated to strong female figures, and thus, we thought showcasing Europe in a feminine light would be fitting. The selection of short films, produced between 2013 and 2023, serves as a tribute to the diversity of the female gaze on the world and the plurality of European cinema. Each film offers a unique perspective, illuminating aspects of life, society, and humanity through the prism of female talent.
"Damn, damn, it's awfully grand, We all come from this European land." – Arno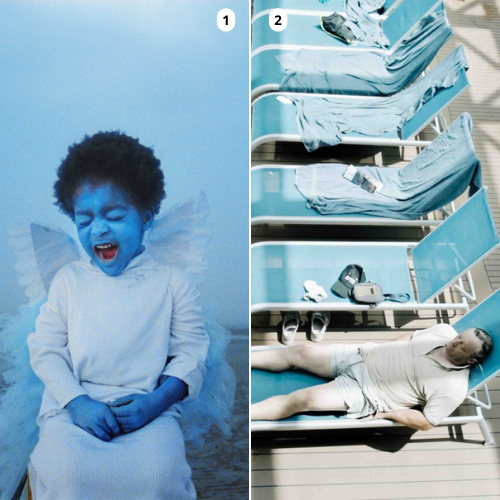 22 films from 24 female directors representing 25 countries. The more observant will notice that alongside the 20 European Union member countries, the United Kingdom and Switzerland are also present. This year, our focus is not on a political or geographical Europe, but rather on a cultural Europe – a diverse, kaleidoscopic Europe that is open to the world and deeply rooted in the contemporary era. It's a Europe that transcends its borders, reflects on its identity, and engages with the global community that has influenced and enriched it for centuries. Among these diverse voices is British-Nigerian director Jenn Nkiru, a fervent defender of feminist causes and her African heritage. A jury member for the labo in 2019, Nkiru's Rebirth Is Necessary (winner of the CANAL+ Lab Award in 2018) [1] offers an exhilarating audio-visual journey through hip-hop and jazz, exploring Afrofuturism. Her work epitomizes the phrase "Black is beautiful." European cinema often reflects a world in flux, sometimes revealing its monstrous and grotesque facets. These themes are central to the work of Swiss director Corina Schwingruber Ilić. Since her recognition at Clermont in 2019, Ilić's All Inclusive [2] has garnered dozens of awards and nearly 300 festival selections. The film criticizes consumerist excesses with humor and without dialogue, inviting viewers to form their own interpretations.
Hungarian director Réka Bucsi also impresses with Symphony no. 42 [3], her Oscar-nominated graduation film. This vibrant and rhythmical composition explores the relationship between humans and nature, oscillating between the absurd and awareness, all imbued with Bucsi's unique, disconcerting humor. European cinema is also about transforming and experimenting with aesthetics. In Tracing Addai [4], Esther Niemeier reconstructs images and memories to understand a childhood friend's journey to Syria. The film explores the complexity of shaping and finding meaning in the inexplicable. In Love, Dad (award winner in 2022) [5], Diana Cam Van Nguyen uses a blend of animation techniques (2D, cutout, rotoscoping) to explore a fractured relationship with her father. Letters and images intersect, but never fully reconcile, reflecting the challenges of communication and connection. Thelyia Petraki's Bella [6] (previously selected in Clermont with Helga Is In Lund) illustrates this theme of a changing world. Set on the eve of the fall of the Berlin Wall, it blends documentary and fiction, capturing the vertiginous sensation just before a major historical shift, where both personal and global narratives are on the cusp of transformation.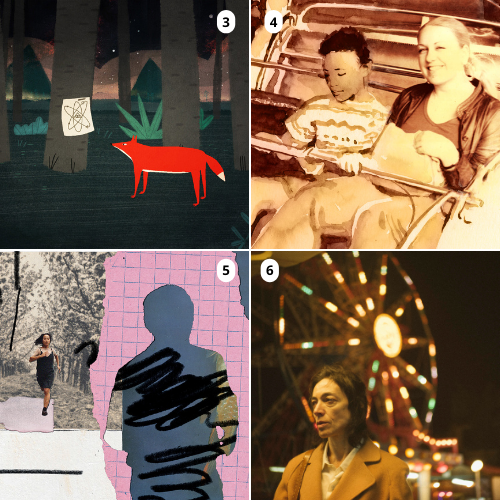 "If you ask me what the female gaze is, for me, it's about sharing." – Céline Sciamma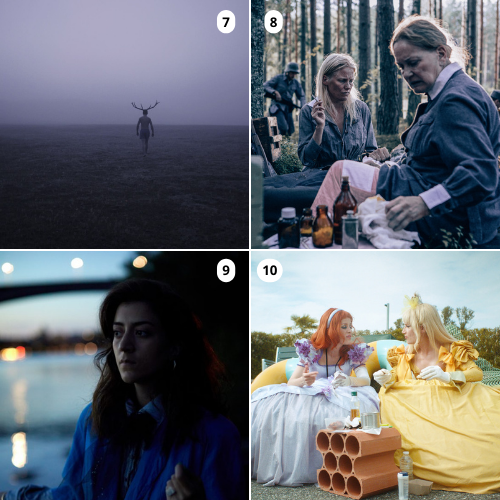 Europe, through the eyes of women. In the world of cinema, short films often provide a more egalitarian platform compared to feature films. Yet, it remains a challenge for filmmakers, especially women, to be seen, heard, and understood by audiences. This year, Clermont puts them in the spotlight, showcasing a diverse array of cinematic genres. Consider the genre of cinematic storytelling. In Deer Boy [7], a young boy born with deer antlers seeks his place in a family that ostracizes him. The film, without uttering a single word, weaves a realm straddling dream and reality, creating a fantastical and phantasmagorical world. Kaksi Ruumista Rannalla (Two Naked Bodies on a Beach) [8] by director Anna Paavilainen evokes a shared imagination, blending poetry with Lynchian nightmares, echoing themes from war and action movies. In Sorry, Not Sorry [9], Swedish director Julia Thelin draws upon Nordic myths, challenging perceptions of fear and questioning who is the hunter and who is the prey. Between the genres of the too-perfect fairy tale and comedy, Son Altesse Protocole (2022 Télérama National Press Prize) [10] by Aurélie Reinhorn stands out, as she takes us through the hilarious first day of an amusement park employee. But it is above all humanity itself that is reflected in each of the films of this focus.
It is a dive into the intimate and the universal, films turned inward and outward, spanning generations. Oksana Buraja from Lithuania, a two-time winner of the Lab Grand Prix (in 2002 with Mama and in 2004 with Diary), has a knack for touching hearts. In Liza, Namo! (Liza! Go Home!) [11], she immerses us in the world of a girl who builds a protective cocoon to shield herself from the harshness of the adult world. The sharpness of her perspective is as disarming as the beauty of her images. Babičino Seksualno Življenje (Grandma's Sex Life) [12], an animated work by Urška Djukić and Émilie Pigeard, humorously and poignantly explores a grandmother's life. It's a tender portrayal of memories and secrets that comprise every individual.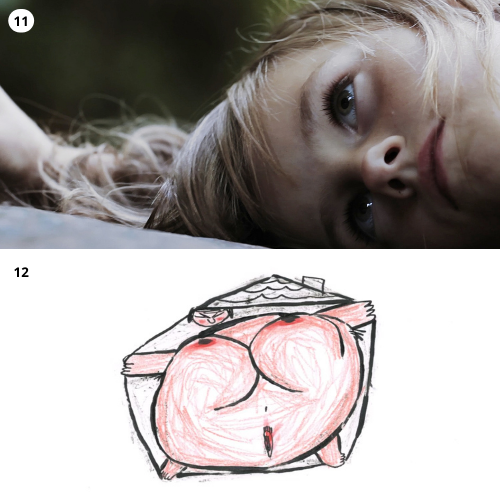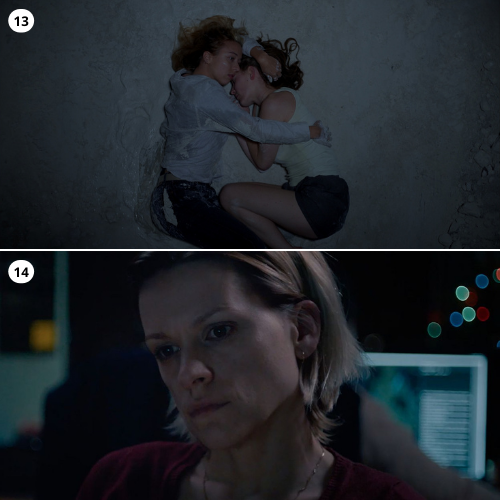 In Ensom Cowgirl [13] by Danish filmmaker Gina Kippenbroeck, the story revolves around a recent breakup and the struggle to let go, capturing the protagonist's isolation and pain. Sometimes, however, help comes from unexpected quarters. In the tense Une sœur (A Sister) [14] (also featured in this year's Thrills section), a phone operator receives a call that will alter her life and that of the caller dramatically.
As you can see, this retrospective is inclusive, worldly, dynamic, touching, humorous, enchanting, diverse, and surprising. We invite you to discover it this year, showcasing the talents of 24 filmmakers, from the past, present, and future. Regardless of whether Clermont is crowned the European Capital of Culture, it reigns supreme in European short cinema each winter. We look forward to properly celebrating it with you in February 2024!