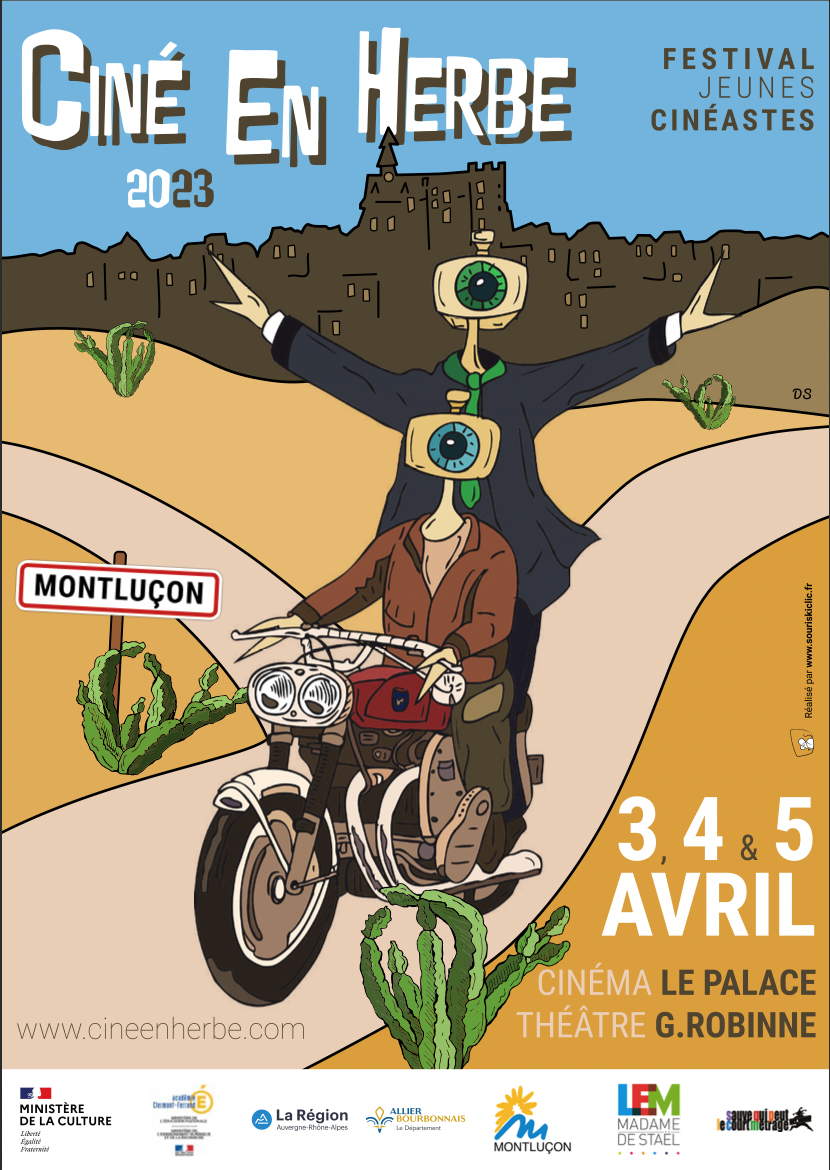 Created in 1987 as an initiative of the High school Madame de Staël of Montlucon (cinema option) and Sauve qui peut le court métrage, the association "Ciné en Herbe" organizes each year a Festival.
Taking place over three days, the Ciné en Herbe Encounters are an opportunity for the public and high school students to learn about the latest productions in French short films and to discover the video achievements of high school students taking the audiovisual cinema curricular.
After a night of screening short films awarded at the Clermont-Ferrand Festival, the second day is dedicated to a competition where short films that have been noticed by the students of the Lycée Madame de Staël during the same Festival will be screened, in the presence of filmmakers.
The video competition, Cinématogriffe, closes the last day of the Rencontres: the opportunity is given to the students of the cinema sections to put their productions forward, to confront them with the judgments of the young professionals present, and to be judged during a competition .
The Cinématogriffe competition is open to all academies.