Top Billing for Blutch
You know by now the name of the illustrator who has the daunting task of succeeding Blexbolex and creating the official 2016 festival poster.
"Pour en finir avec le cinéma", Dargaud, 2011
Born in Strasbourg in 1967, Christian Hincker, aka Blutch, is known for his drawings that have graced the columns of Libération, the New Yorker and the Inrockuptibles, but he is above all a graphic chronicler of daily life and its turpitudes.
He began his career drawing for the comic book Fluide Glacial in 1990. This collaboration led to the publication of three albums: Waldo's Bar (Audie, 1992), Mademoiselle Sunnymoon and Blotch. His next work, Peplum, a homosexual tragedy, represented a turning point in his career as he no longer hesitated to address disturbing themes. His distinctive style, in vigorous black and white, is unmistakable.
Blutch has also appeared both behind and in front of the camera, producing the movie posters for the late Alain Resnais' final three films (Wild Grass, 2009; You Ain't Seen Nothin' Yet, 2012; Life of Riley, 2014). He also directed a segment of the film Fear(s) of the Dark (2008),  and made acting appearances in Villemolle 81 byWinshluss (2009), Mammuth by Benoît Delépine and Gustave Kervern (2010) and The Blue Room by Mathieu Amalric (2014). He even devoted one of his greatest works to the subject of cinema in his 2011 book, Pour en finir avec le cinéma.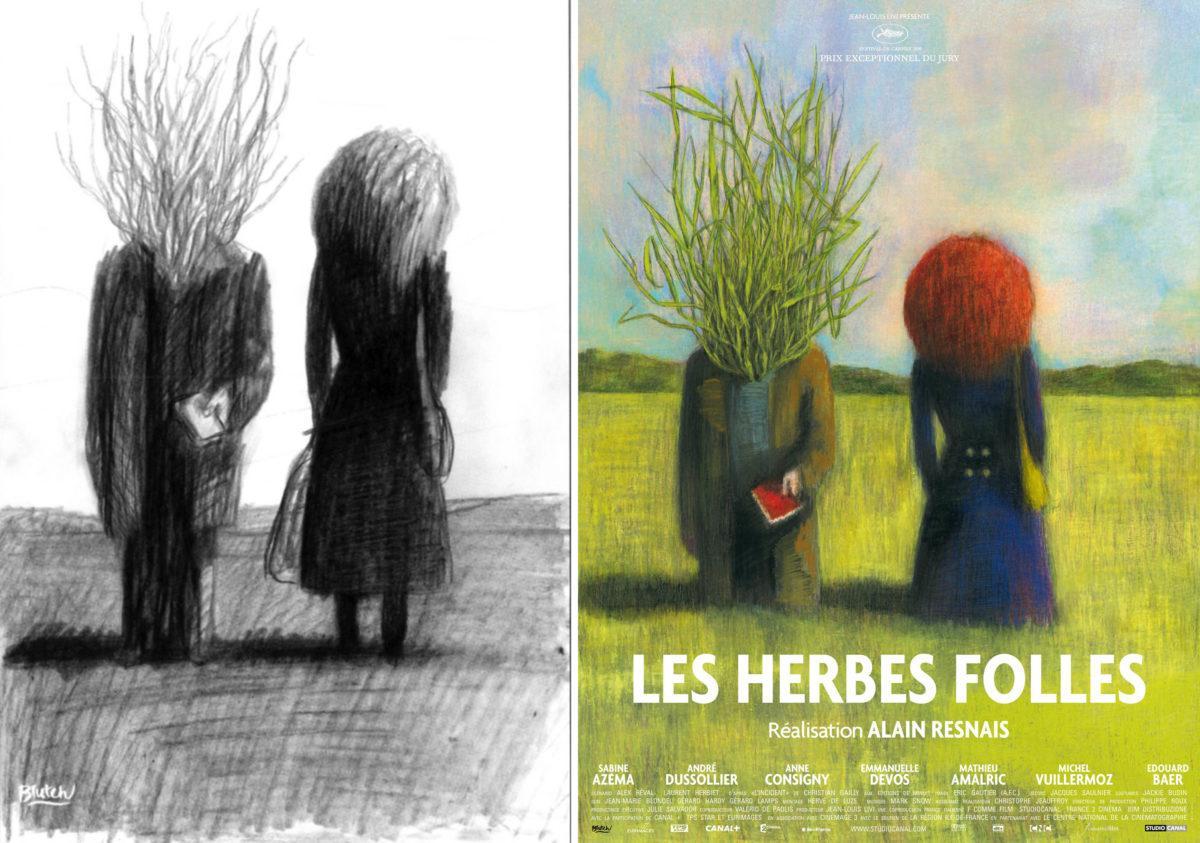 Sketch and French movie poster of "Wild Grass", 2009