45th National Competition
I'm Still Standing
Despite the decline in movie theater attendance, one thing is certain: French production has never weakened. With 1,972 films registered this year, we are approaching the levels of "the world before". Take the opportunity to be seduced by colorful characters and distant or inner landscapes: 56 destinations will be offered to you as part of this 45th National Competition.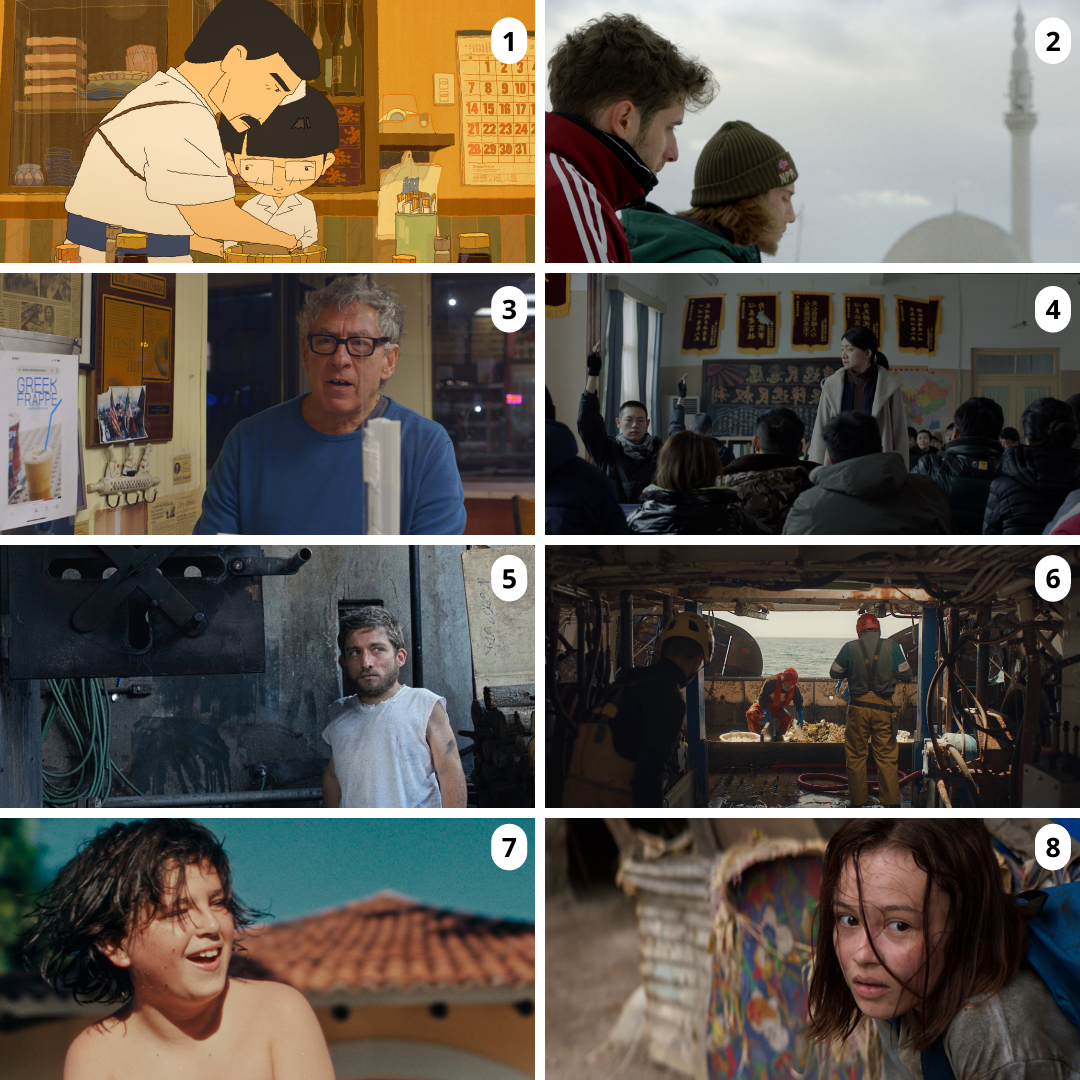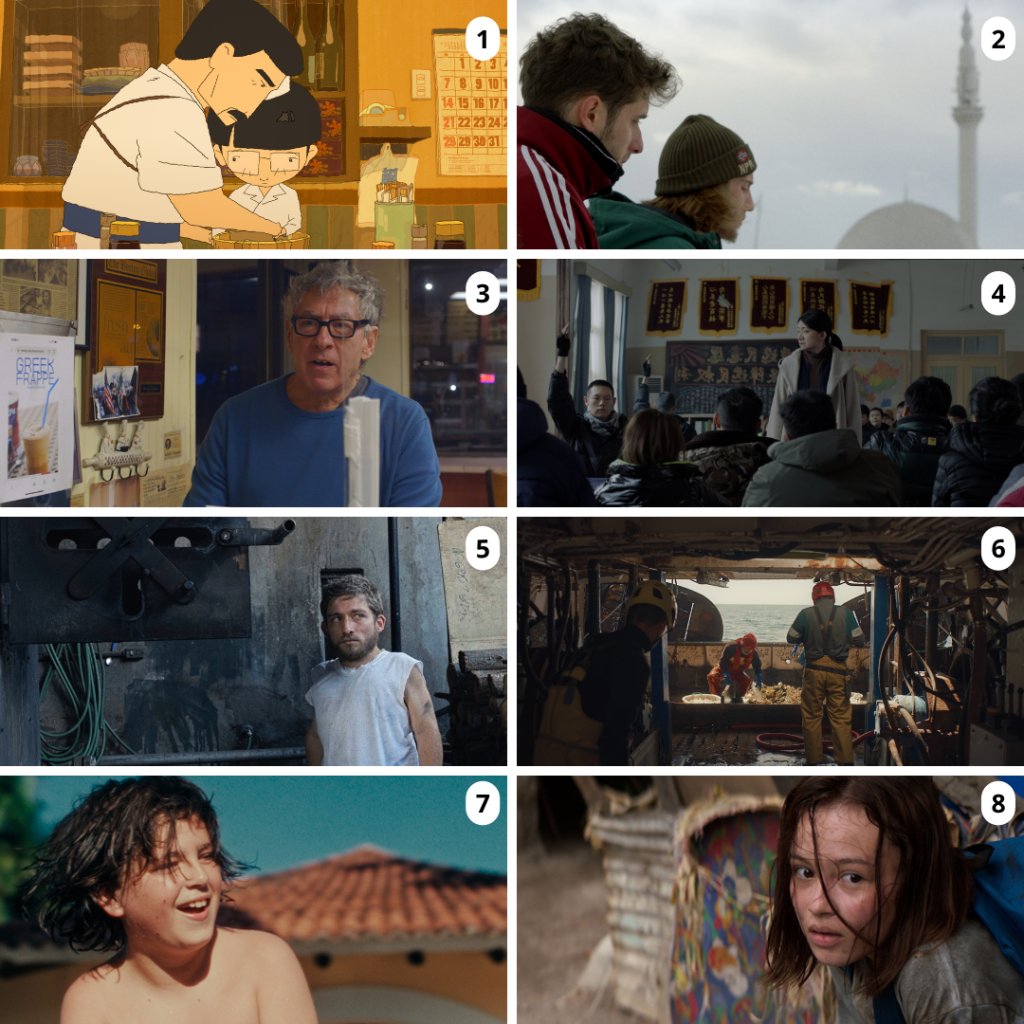 French production opens up to the world with 10 international co-productions and collaborations with foreign filmmakers who take us, among other places:
– to the Tokyo fish markets (Go Fishboy – 1)
– to a crowded cemetery in Kosovo (I Kemi Varros Baballare – 2)
– in a car through the suburbs of Boston (I Once Was Lost – 3)
– to the middle of a homeowners' association meeting in China (The Elevator – 4)
– to the suburban neighborhoods of Uberlândia in Brazil (Big Bang – 5)
– on a fishing boat somewhere in the Channel (Les Silencieux – 6)
– to a luxurious hotel near Bogota (Todo Incluido – 7)
– or the slums of Angeles City in Manila (Matapang – 8)
Movement will also be a major topic: while some will try to hide their worries behind plans to move to Canada (La Vie au Canada – 1), others will seek escape, looking for a summer fantasy like Paul at a Mediterranean beach resort (Le Roi qui contemplait la mer– 2), or to fill a void by trying to win back lost love like Lili who is struggling to reach the airport (Ville éternelle – 3).
There are also many who return to the fold, out of nostalgia, comfort, or despair and who find, for the length of a visit, the comfort of an indestructible friendship despite the distance (Rien d'important – 4), the distress of a brother (Amarres – 5), or the rediscovery of a cold landscape thought to be depleted (La Grande Arche – 6).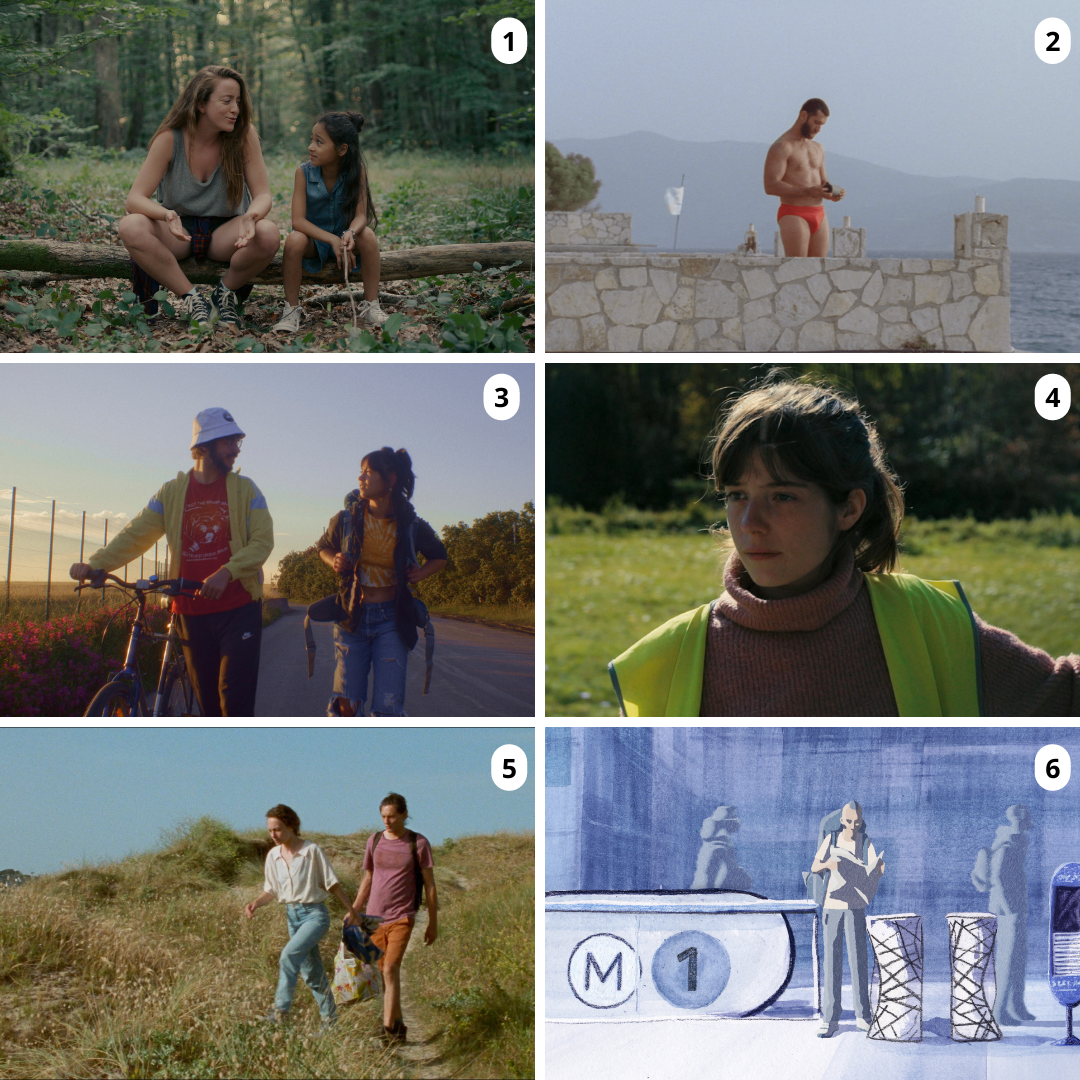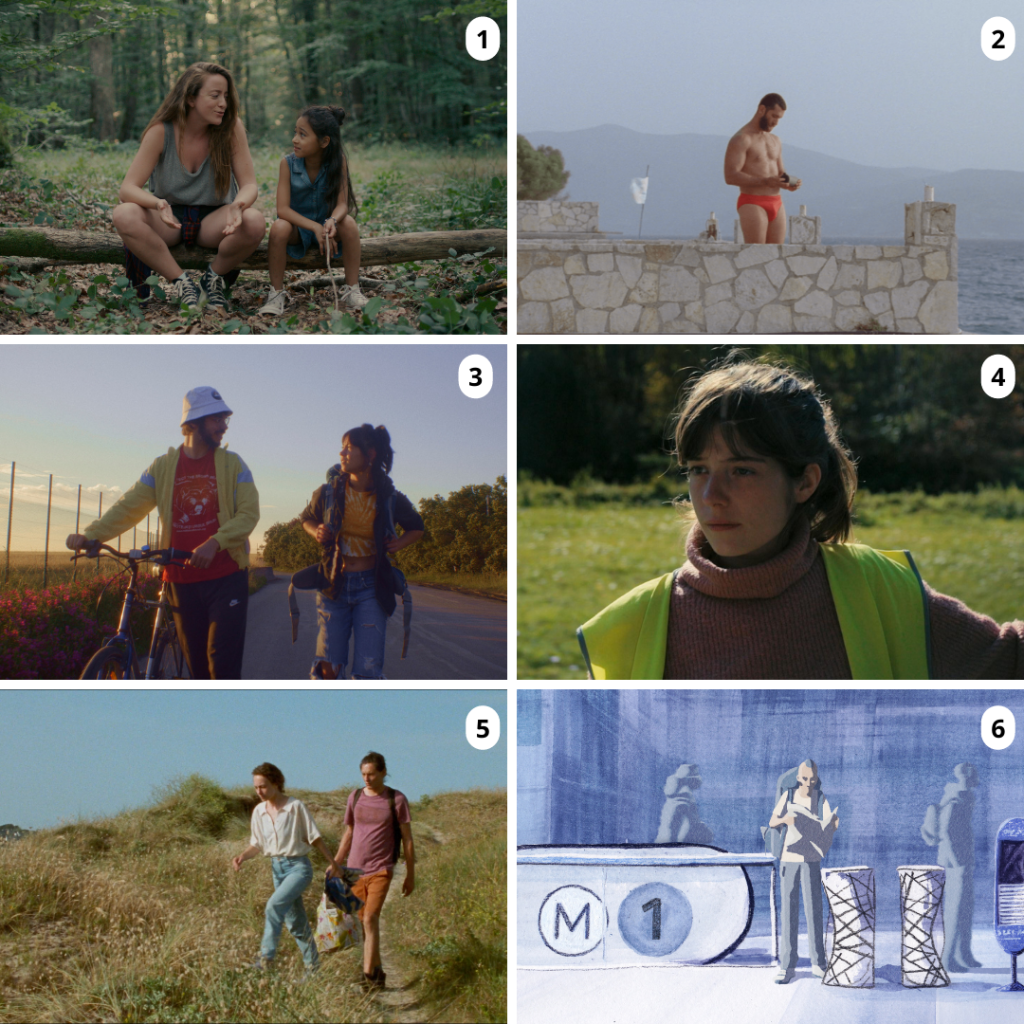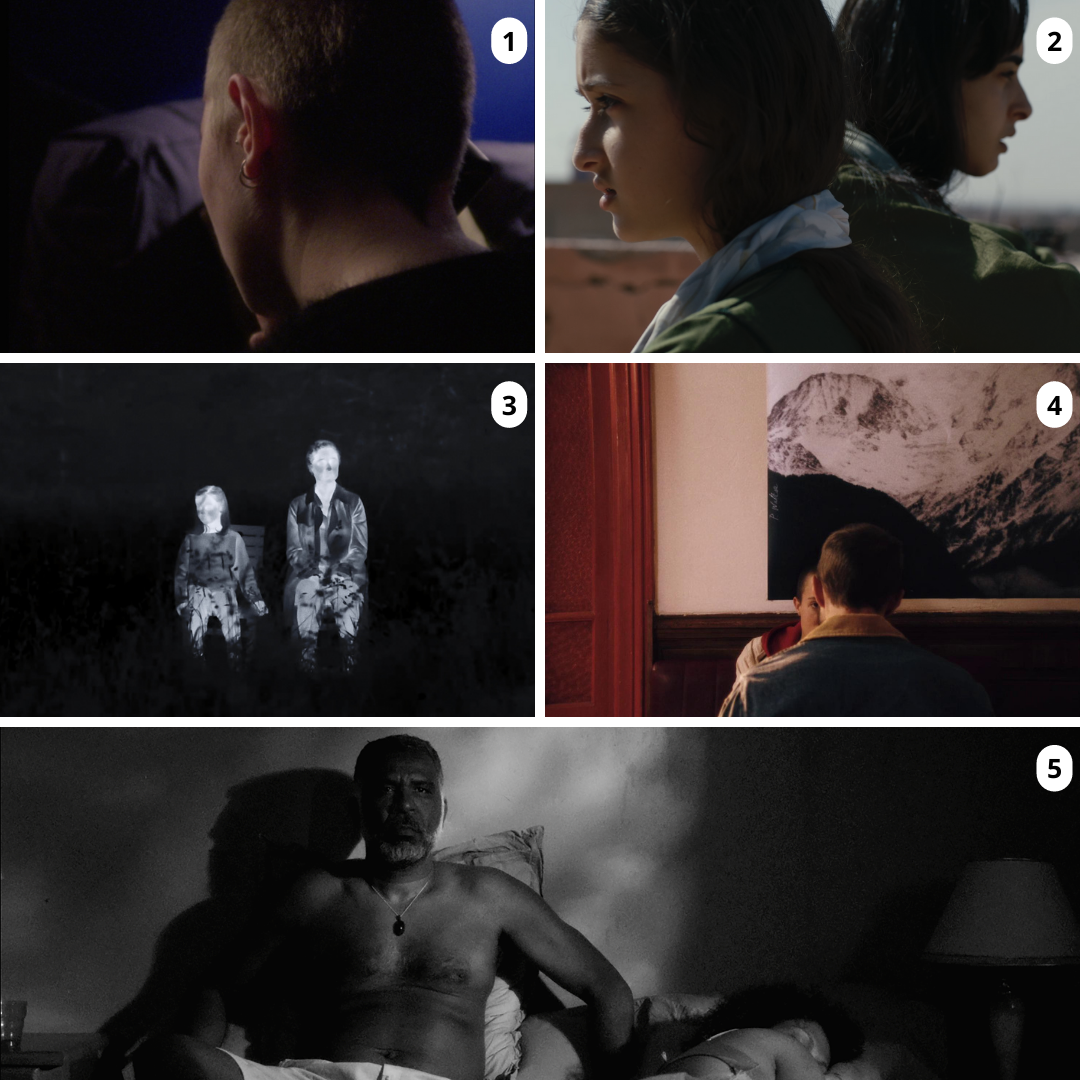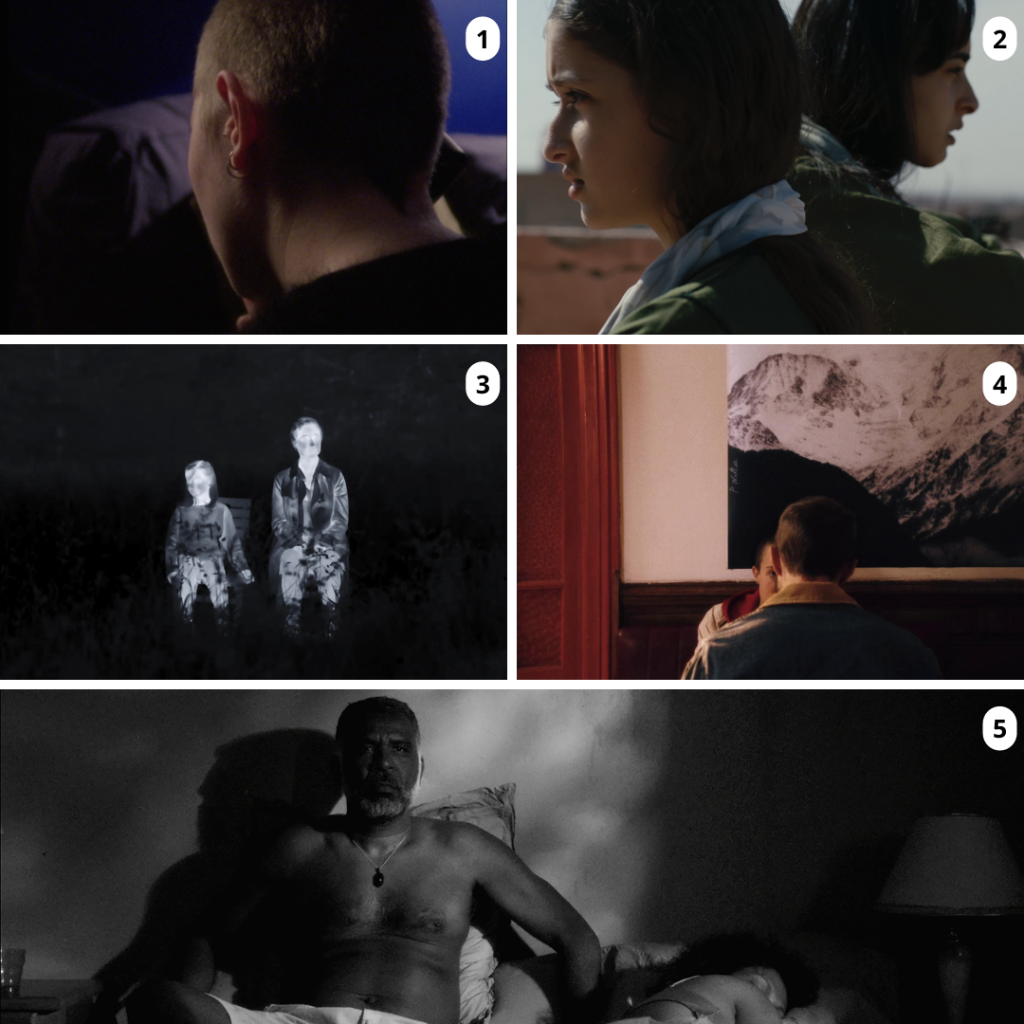 This quest for meaning is haunted by mourning. Death hovers in the background of several films, not necessarily hostile, but implacable and sometimes liberating.
There is the young woman who crosses France to retrieve her father's ashes and spreads her poems like so many flowers (Almost A Kiss -1), and the teenager who clashes with religious customs which hinder her farewells (Sur la tombe de mon père – 2). There is the photographer who reveals the ectoplasm of the deceased on the digital screen of her camera (Derrière la nuit – 3) and the one who, through a strange ritual, speaks to his dead brother through the voice of another (S'il-vous-plaît arrêtez tous de disparaître – 4). But it is Edwardo, an indomitable fisherman, who will face the Grim Reaper in a frenzied dance (Sèt Lam – 5).
The selection highlights those who have been left behind and marginalized: homeless people, undocumented immigrants, the disabled, and the misunderstood will have their voices heard. Like a domino effect, we see how the gentle wind of rebellion drives Chico to resist from the heights of his small stature (Big Bang – 1), convinces Quentin, who has a motor impairment, to push his helper and best friend to leave (Auxiliaire – 2), takes control of Gary, who is unable to take his son Tom on vacation (Tom veut rentrer – 3), crosses Anne, a young homeless woman who on her odyssey is exposed to the dangers of the street (Cloche petite aux merveilles du pays – 4), or overcomes Rosie, a Congolese immigrant who is prey to two dishonest London window washers (Lions – 5).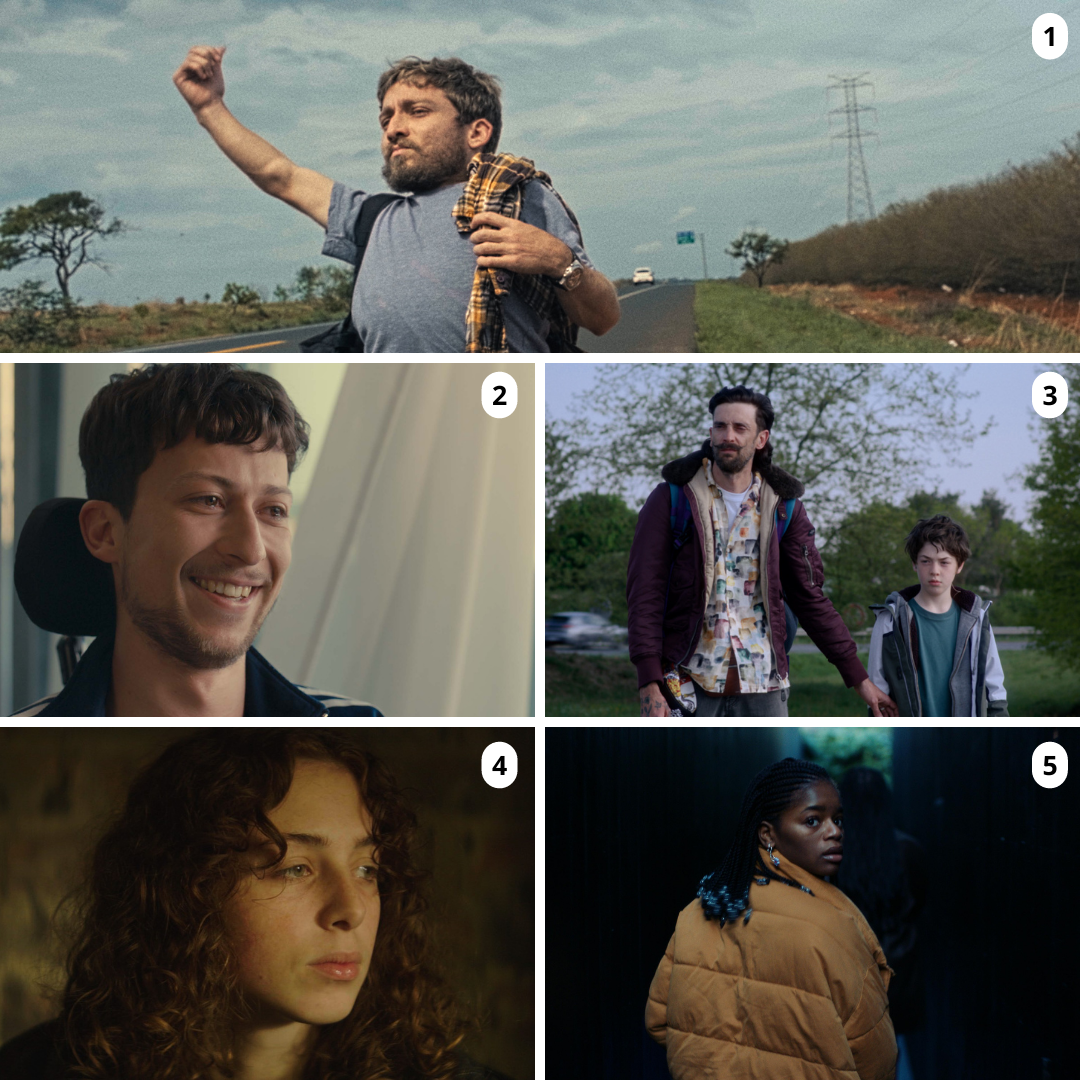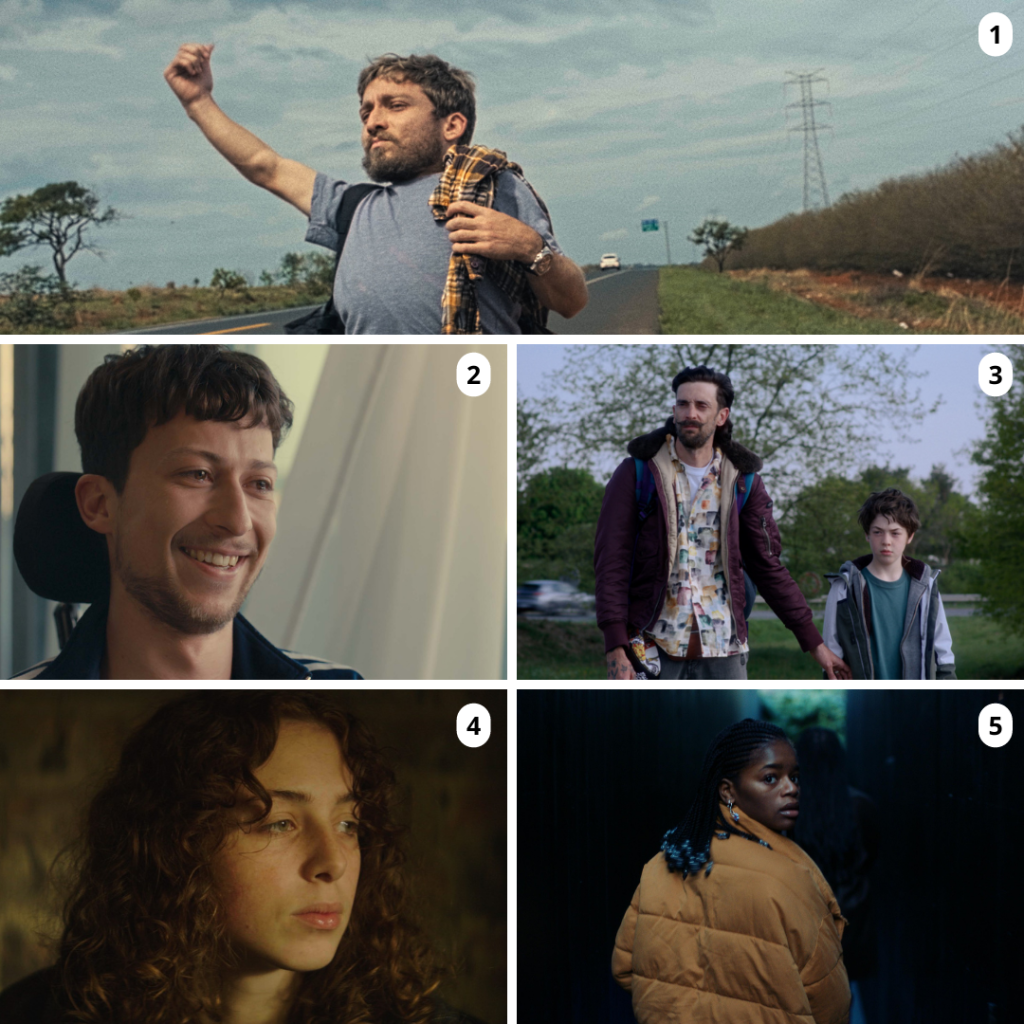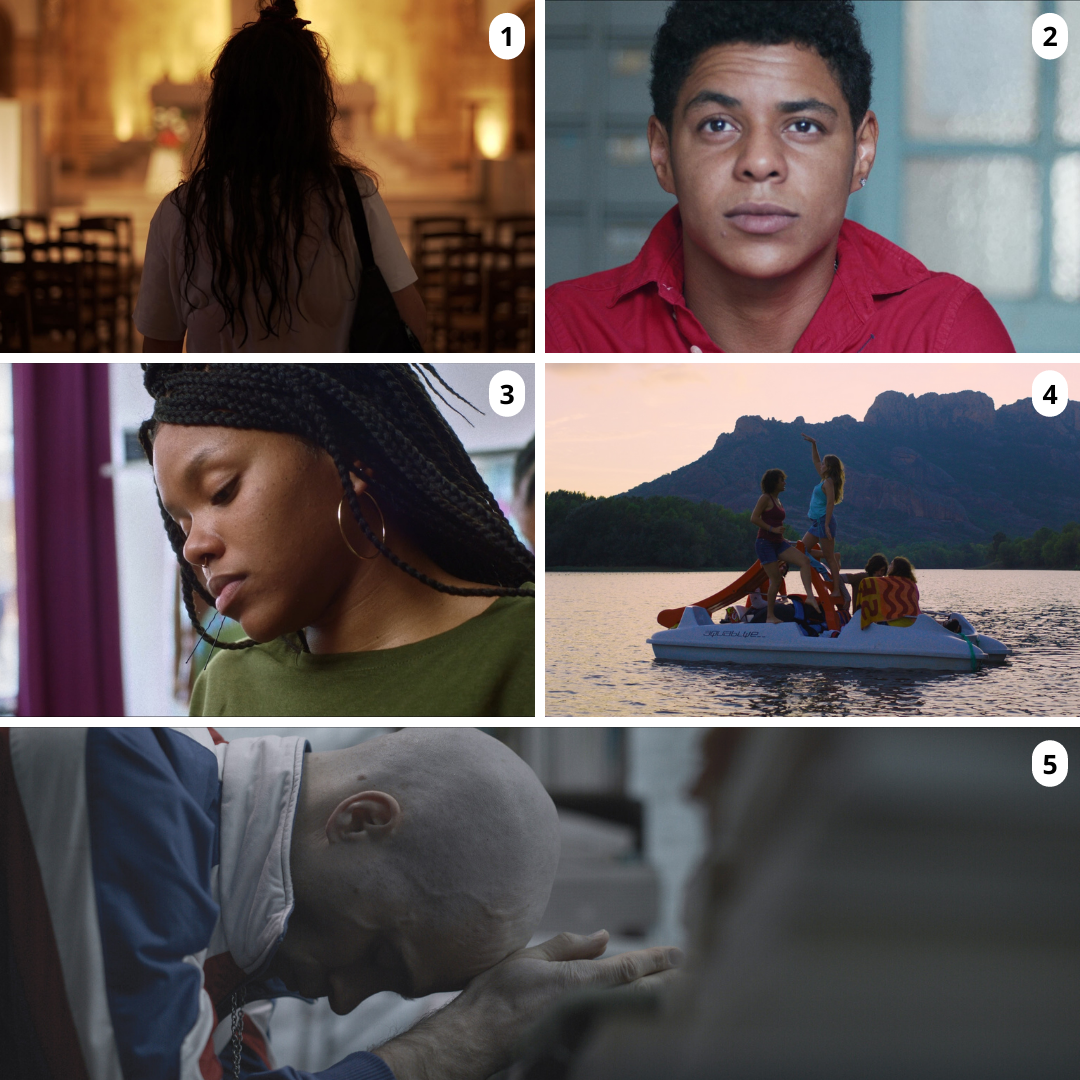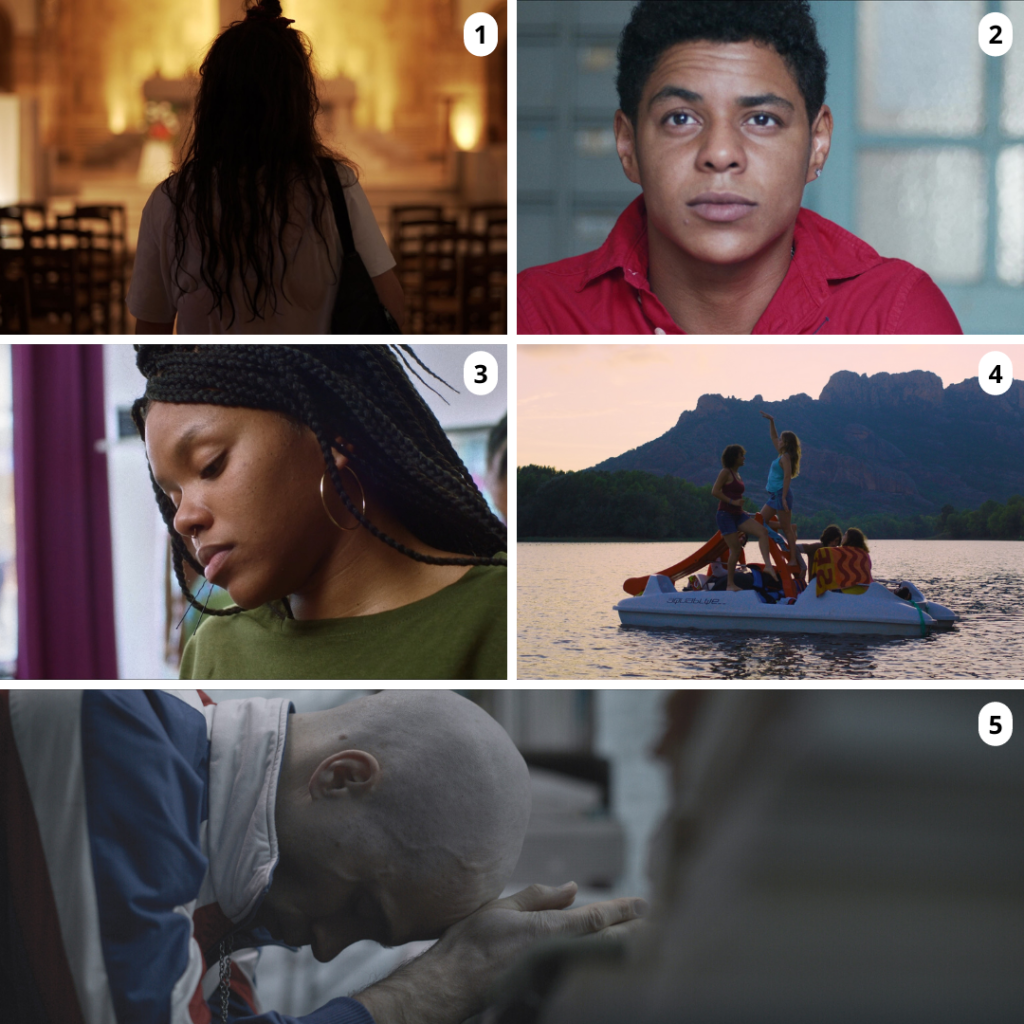 Don't worry, not everything will be dark. The encounters that punctuate these journeys will often result in indestructible friendships, great love stories, or simple flirtations that warm the soul.
For a long time to come, these fleeting moments will haunt you, whether it be ridiculous reunions in a confessional (Pluie de grâce ou grâce à la pluie – 1), gaining freedom through learning how to box (La Lutte est une fin – 2), a sisterly community in a hair salon (Anansi – 3), the wild boarding of a pedal boat of geeks by two Parisian teenagers on vacation (Un dernier été – 4), or an impromptu carjacking (Tondex 2000 – 5).
Among these reunions, let's celebrate the return of those who have already made short film and the festival shine, in front of or behind the camera. It's not the first rodeo for these actors: Damien Bonnard (1), Bastien Bouillon (2), Samir Guesmi (3), Florence Janas (4), Martin Jauvat (5), Pauline Lorillard (6), and Aloïse Sauvage (7).
And the filmmakers whom we are happy to see again, whether it's for their second or fourth film in competition, include Soufiane Adel, Zoel Aeschbacher, Osman Cerfon, Jean-Sébastien Chauvin, Vincent Fontano, Antoine Giorgini, Carlos Segundo, Maïté Sonnet and Adriano Valerio.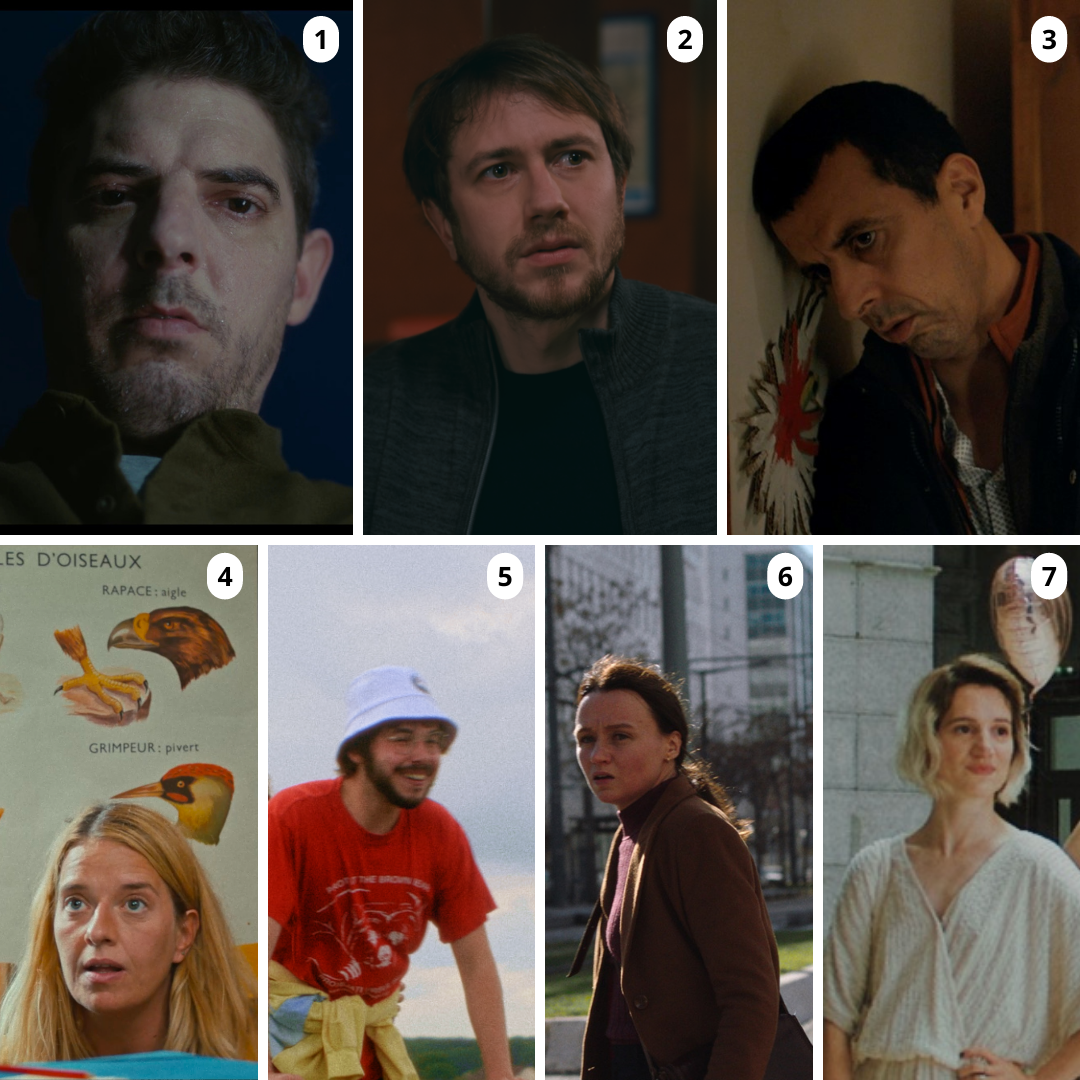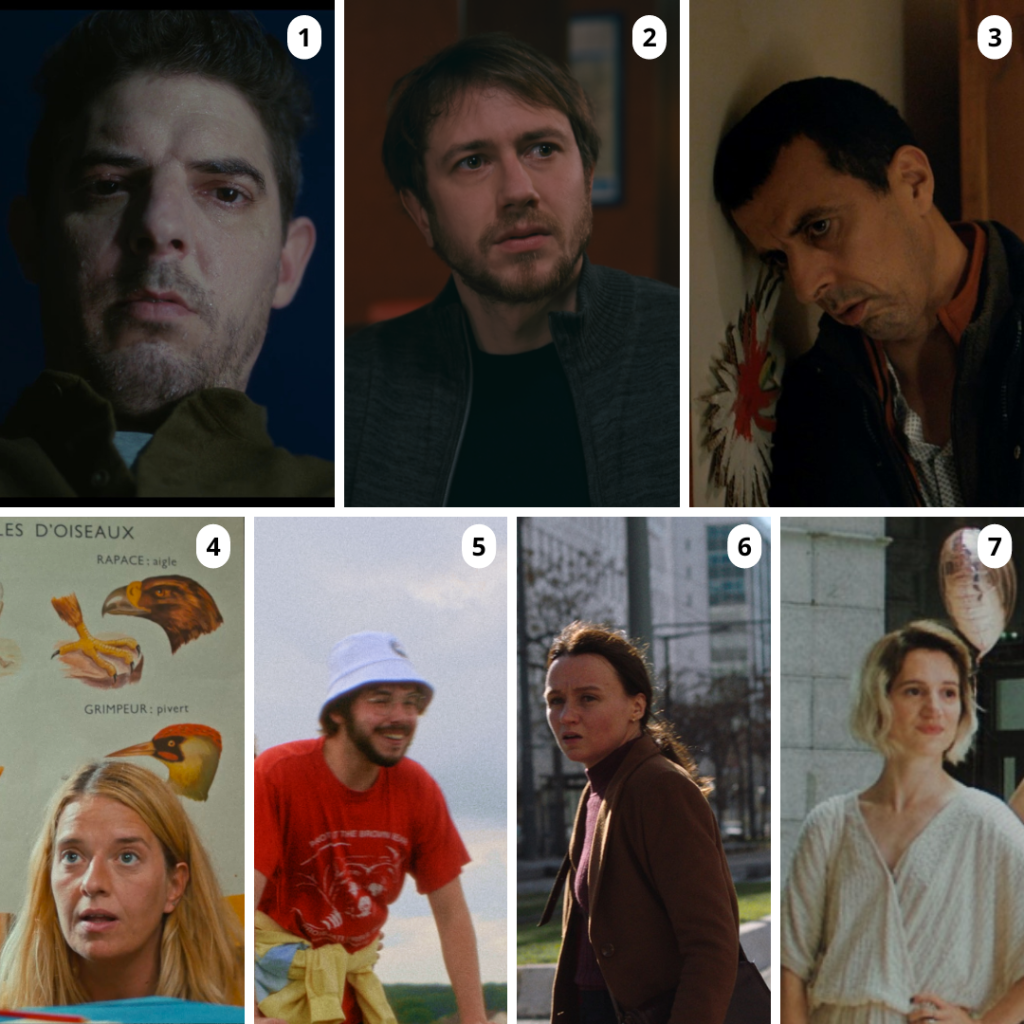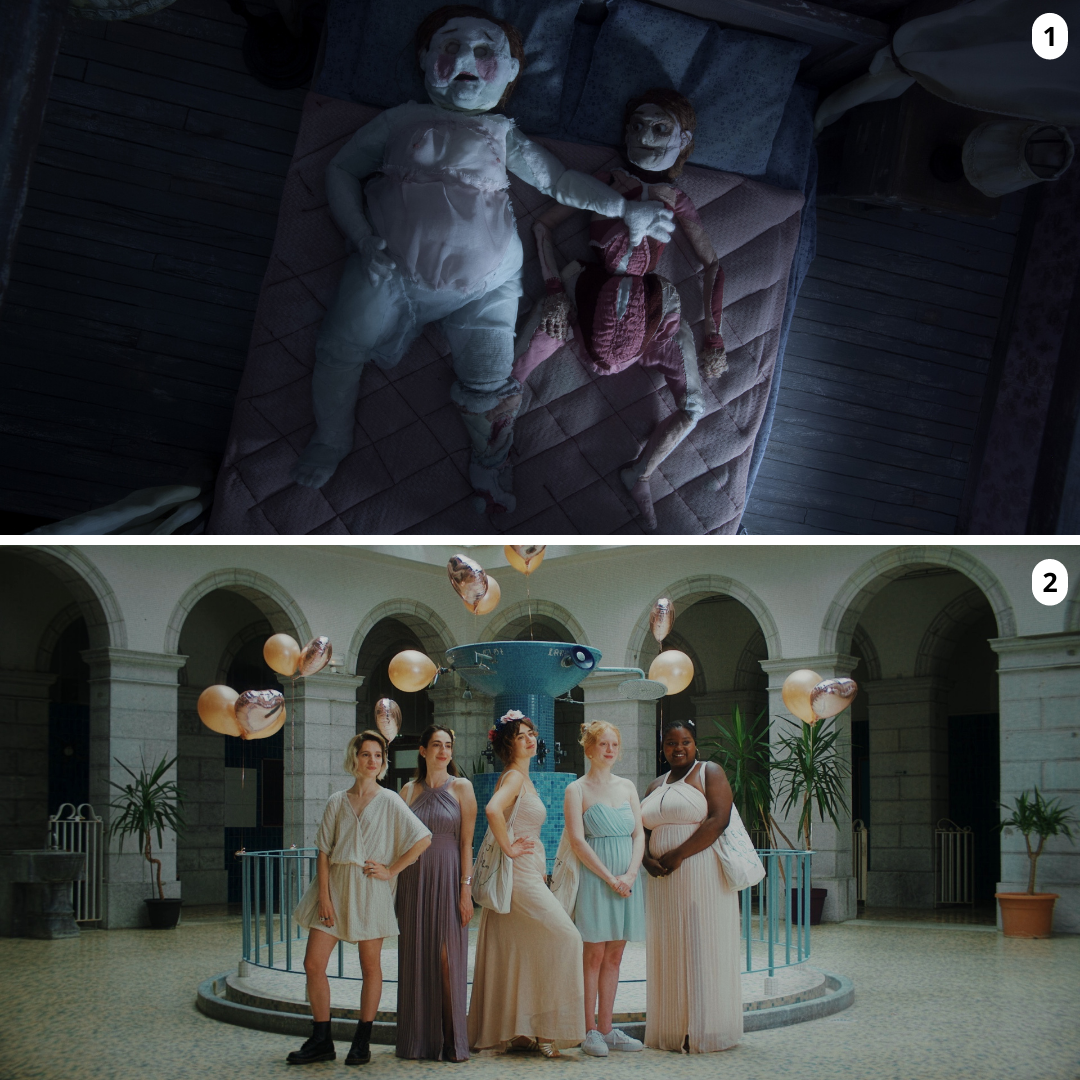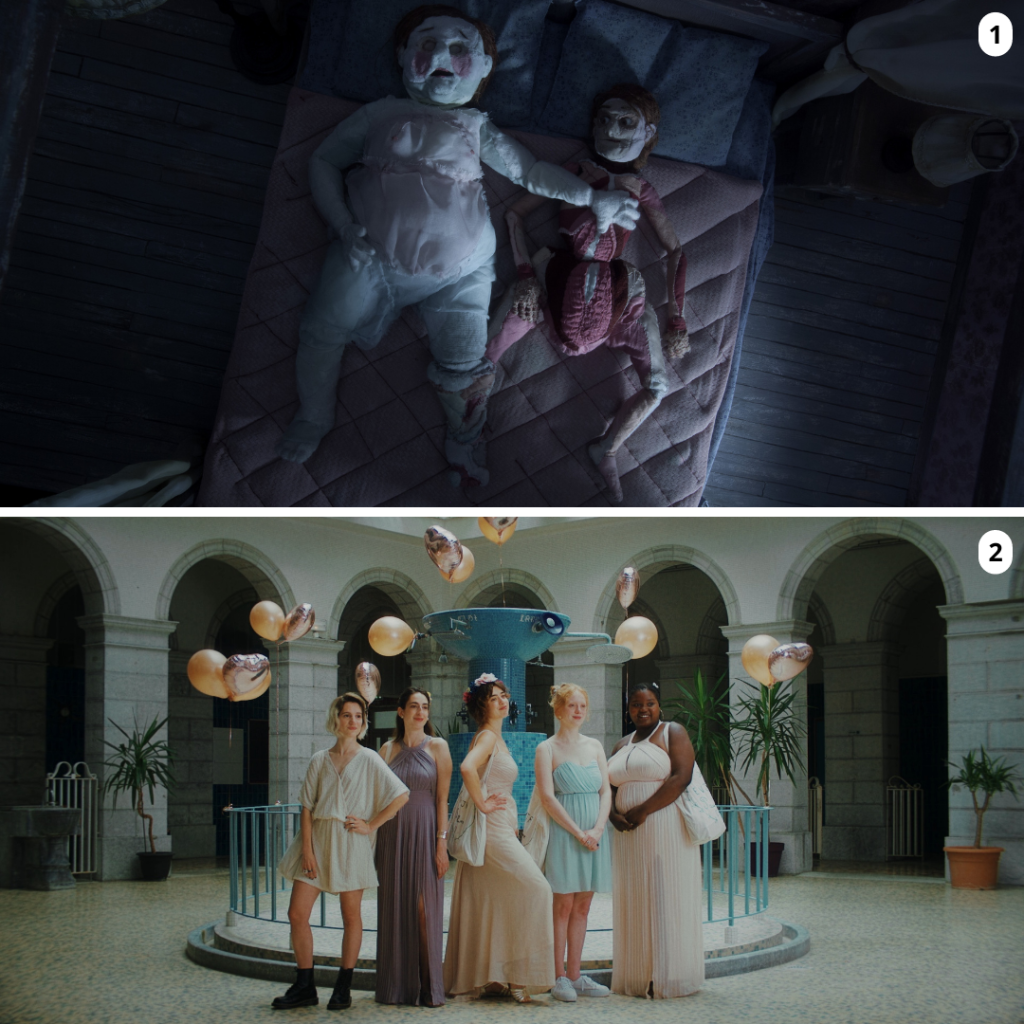 As usual, two films will represent France in the International Competition: Écorchée by Joachim Hérissé (1) and Des jeunes filles enterrent leur vie by Maïté Sonnet (2).
Two perspectives on powerful female characters: the first is a dark animated tale (the first film directed by this virtuosic filmmaker) with Edgar Allan Poe-like tones that take us into the terrifying nightmares of two Siamese sisters, in which the textile materials that make up the puppets literally take on flesh.
This flesh is not always tender in Maïté Sonnet's work: she scratches the luxurious varnish of a mountain spa to expose the harshness of the not-so-golden lives of a group of young women who have come together to celebrate the happiness to come (really?) for one of them.
Because we are committed to promoting exchanges between filmmakers and their audience, take advantage of the Micro sessions in the Possibles à La Comédie room to meet them after the screening. Long live in-theater cinema!
---
Key numbers