Breakfast with Jerry
An interview with Roman Przylipiak, director of Jerry
 How did you come across energy healing? What did you make of it?
On a macro-scale it was an incredible, huge meeting with father Bashobora, a priest, which took place at the National Stadium in Warsaw, when tens of thousands of people were praying to get healed. I saw this on YouTube. This phenomenon pushed me back to the situations I knew in the past – let's say on a micro-scale. In Eastern Europe you can still find local healers, whisperers ("szeptuchy") and bioenergy therapists who have no papers to authorize their methods. Especially small communities need someone like a wizard. Someone between a doctor and a healer. I saw many meetings with "healers" and it was really a powerful experience. People were coming there with children who were seriously ill. Nothing was happening afterwards – but they still believed somehow. Do they need only this hope? Just a little of it? That everything should make sense – because they have been so hurt by their lives? What is inside the healer's head – does he believe in himself? Or is he just a cruel thief, feeding on human credulity? These were the big questions for me.
 Is Jerry based on someone you've come across in real life?  
Jerry is a fictional character, made up partly of a few real characters and partly of magic. He is a really unsuccessful healer, you can say: a bad one. But he still has hope – that something can change – this is something that everyone sees coming across our lives, isn't it?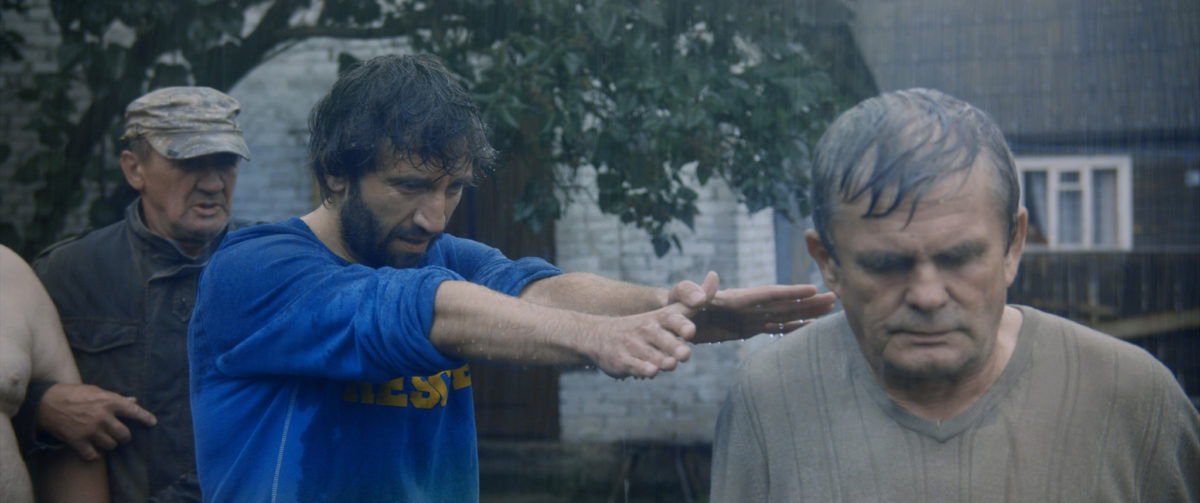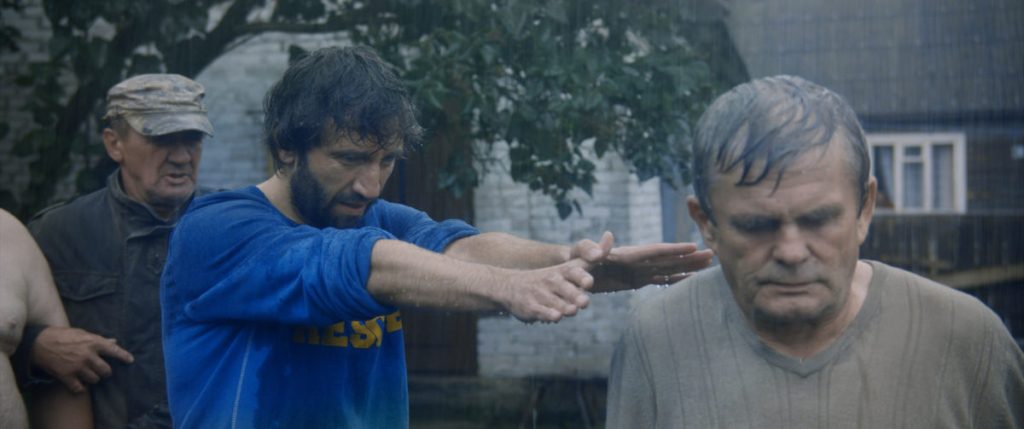 What gave you the idea of a dog as a catalyst for regaining his skills?
I don't really want to talk about it… I would like to leave some room for viewers' interpretations… But I can say that there is a little bit from Faust by Goethe, but the question of what or who the dog is remains open: is he a devil? God? Hope? Or just a… dog?
 Can you tell us about where the film was shot? Did you ask local people to take part or is everyone involved a professional actor?  
This is always something that brings a smile onto my face – Tykocin. This is the name of the village when the film was shot. It is the eastern part of Poland, with a specific flat landscape and the beautiful Narew River. Tykocin is very special, it has the oldest preserved urban layout – the turn of the 17th and 18th centuries, so even the shape of the streets, houses and pavements are the same as several hundred years ago. This is really magical and I needed this atmosphere in my movie. And of course I asked local people to be a part of the movie. They were so great and open that during the rehearsals I decided to give up two important roles for non-professional actors. Actually, all the roles except the three main ones are played by people from Tykocin.
They were very real and honest – it was helpful when we were shooting difficult group scenes.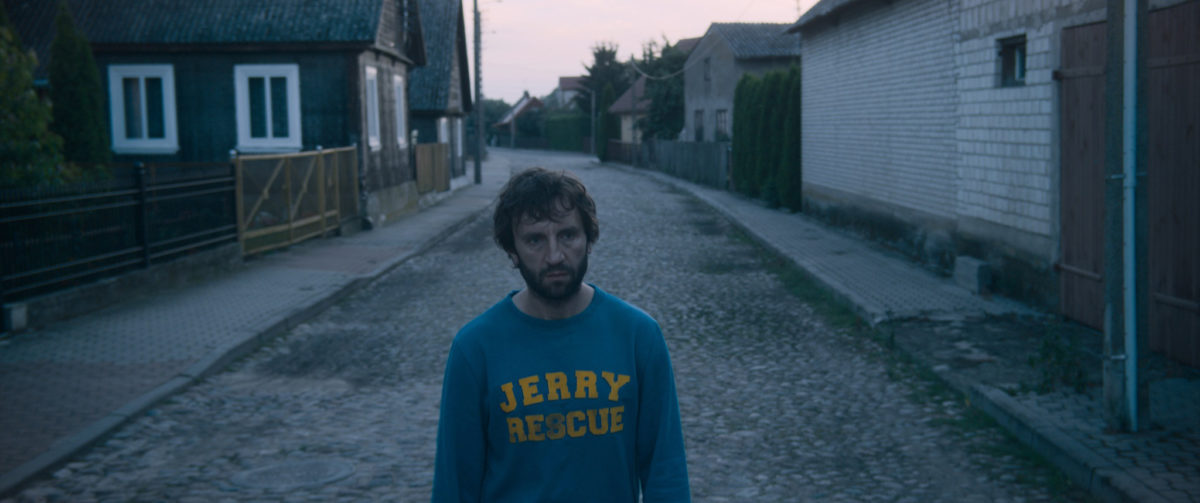 The soundtrack you chose emphasises elements of the absurd and dark humour in the film. How did you choose it?
During editing, I was looking for music that could give me this special feeling of dark humor. It was very important because I wanted to have this unique atmosphere when you are laughing, but in fact there is nothing funny on the screen, and also I wanted to tell a story with a hint of absurd in it. I found a composer and a song that at first glance didn't seem to fit. But that's what I wanted. The suite is called "Peer Gynt" and its author is Edvard Grieg, a Norwegian composer, who created this song for a play by Ibsen with the same title. The composition comes from 1874 which already magically merged with the age of the city of Tykocin…
 What sort of freedom would you say the short format allows? 
All depends on the producers but when you have money from the national film institute (like me) they actually give you creative freedom. So to be honest – I changed a lot during the making process. The short format is also in my opinion good for experimenting, for trying to find your own film language. That's why I made decisions that my producers and part of my crew didn't understand. But in the end – we have Jerry!
 If you've already been to Clermont-Ferrand, could you share with us an anecdote or story from the festival? If not, what are your expectations for this year?
This is my first time at Clermont-Ferrand Festival, and for me and my crew this is a big honor. I expect meeting filmmakers, producers, selling agents, all the people who are now making the films. I have two projects in development (feature films) – one is international – so I hope this is a great opportunity to talk about it. Also I can't wait to be in France again.
Jerry is being shown in International Competition I10.