Tea time with Von der Flüchtigkeit eines Geschmacks [A Transient Taste]
Interview with Eva Neidlinger, director of Von der Flüchtigkeit eines Geschmacks [A Transient Taste]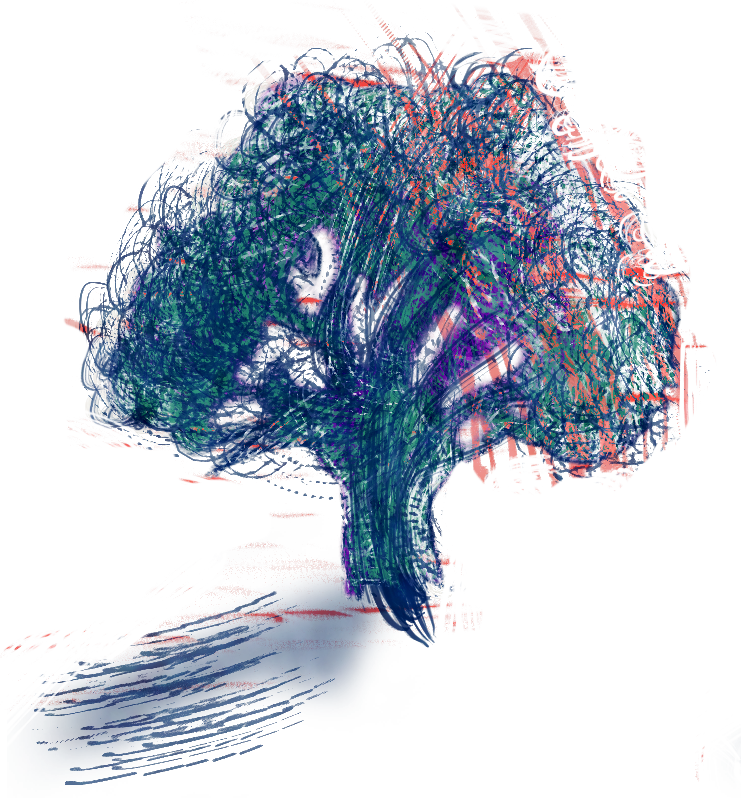 Where is the story set? How familiar are you with this region and this world?
Von der Flüchtigkeit eines Geschmacks is set in a wild and very vivid garden that is certainly similar to the family garden where I grew up and which always inspires me when I come back to it now. It wasn't easy for us to find this kind of garden in the sandy area of Brandenburg in the north of Germany, but in the end we found one gorgeous place even with apricots and peaches – what a dream.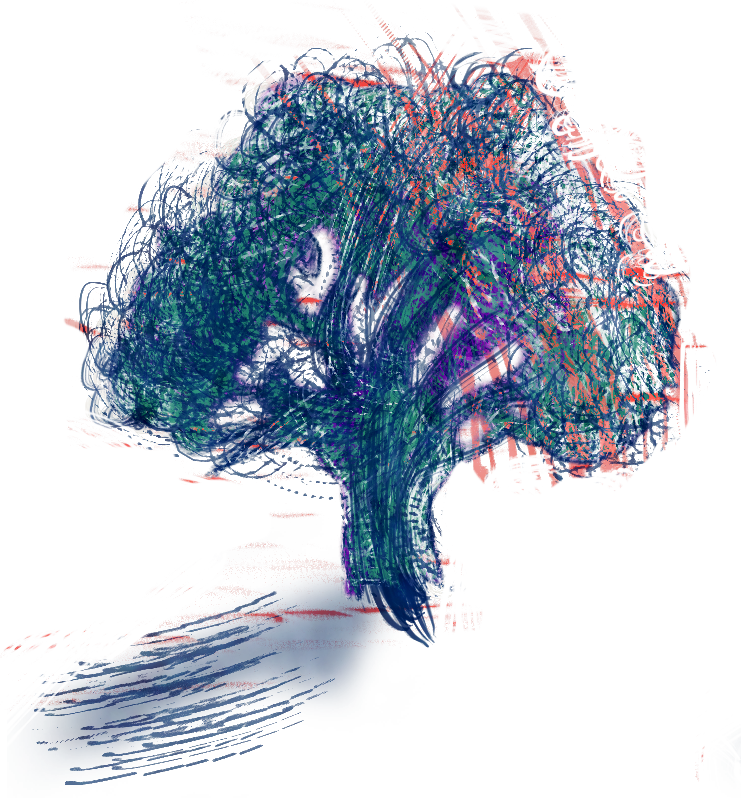 Who inspired you to create the character of Félie?
Félie is inspired by many children I talked to or experienced and researched about in their process of grief. So are the two other female characters. The initial impulse to dive deep into the research about grief as a fundamental human emotion was my family experiencing a similar loss as told in the film. Very interesting for me is the fact that there is always individual behavior but also a group dynamic that we also tried to express in our story. The core gesture of the film is how the three characters can finally take the first step to let go. As all of them are dealing so differently with the situation, it creates sort of a dance of repulsion and attraction which the three actresses performed so well!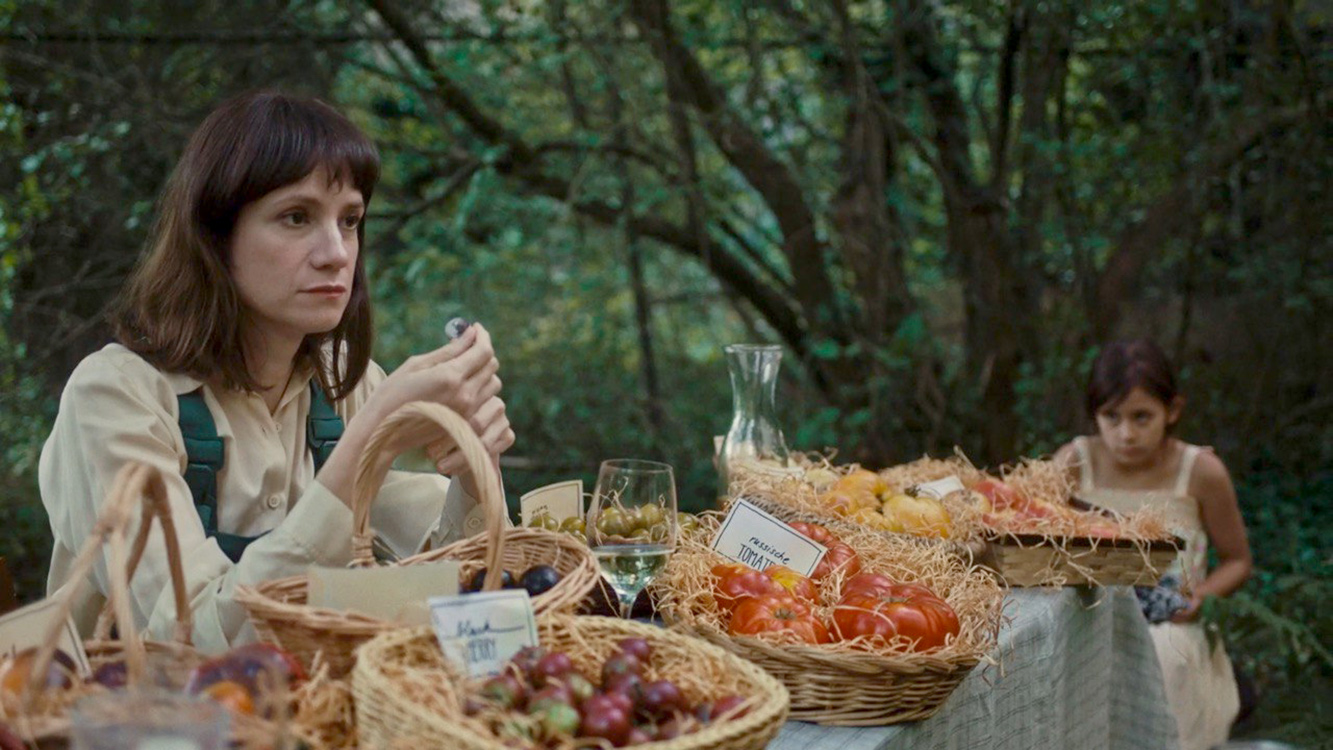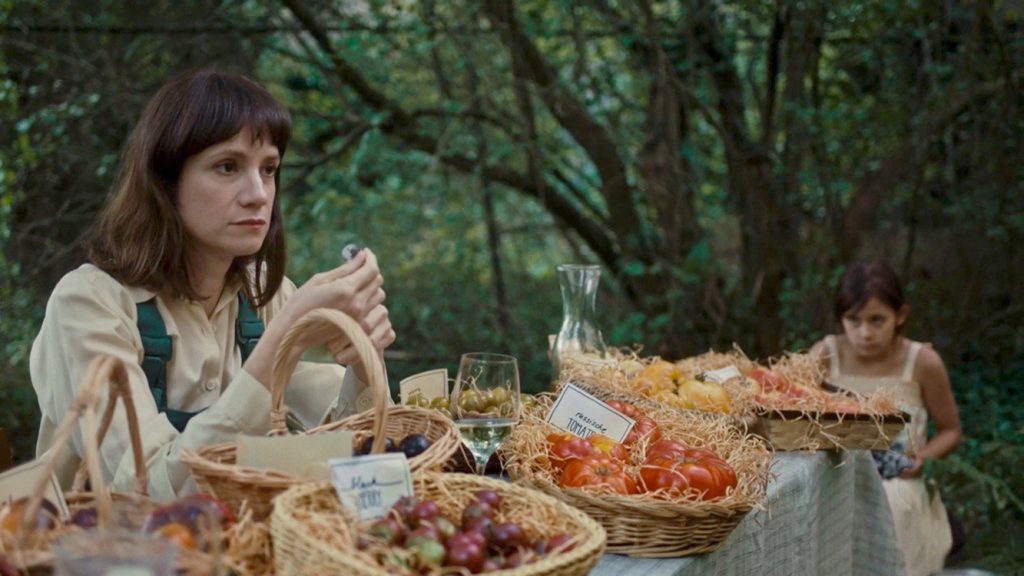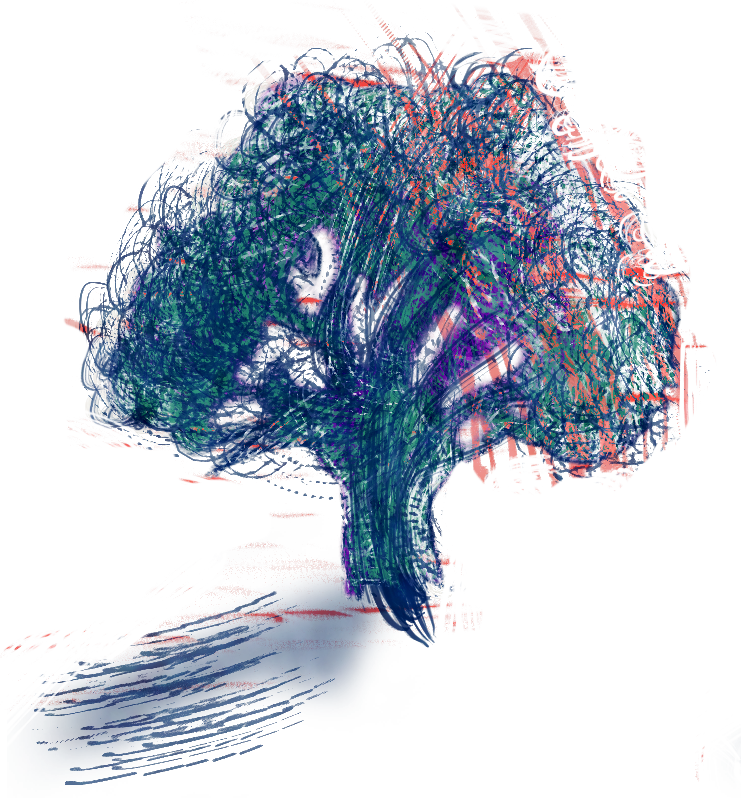 Why did you choose to have very little dialogue? Tell us more about your cinematic choices. How did you choose to film and present the tomatoes? 
Little dialogue really wasn't such a conscious decision but the pictures, the sound atmosphere of the garden and the non-verbal communication of the film characters was already so strong that we really didn't need more dialogue. It was important for us to blend the characters into the presence of the garden in which they are literally just another natural element. The dynamics of life and death are showing in every cell of this habitat. And thus the tomatoes were presented in exactly that manner: there is super tasteful fleshy tomatoes next to the rotten ones that snails are incorporating already. The humans I know in general take a bit longer to accept the fact of the circle of life, holding on to an idea of a constant joyful place. I've always loved the way Hieronymus Bosch imagined paradise in his painting The Garden of Earthly Delights – even though we see a clear difference between paradise and hell we can also see the very dark corners in his garden, obscure formations and even death. Cinematically there were three main leads to follow: 1. portraying the garden in all its facets, mirroring life and death as equal partners – so the dark corners, the rotting, the foulness, the decay and the life, magnificence, luxury and growth. 2. following the process of letting go as the characters in the story do. 3. displaying the loss of taste of the mother by contrasting it as immersive as possible with the tastefulness and volume of the garden and its fruits.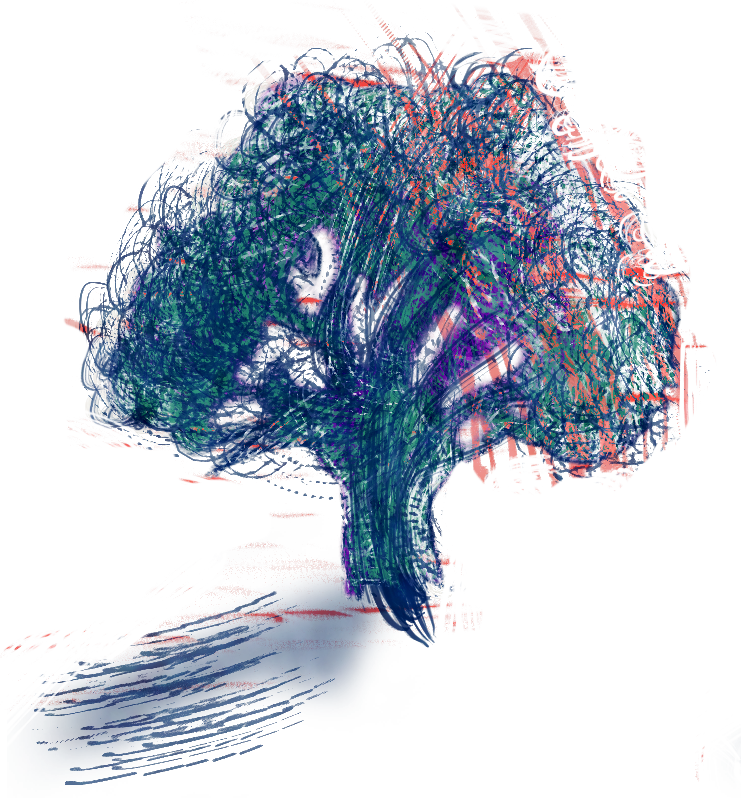 What sort of stories do you like to tell as a filmmaker?
I love to explore the fractions between polarizing concepts, like paradise and hell, and the diversity and beauty that emerge when we accept their simultaneity.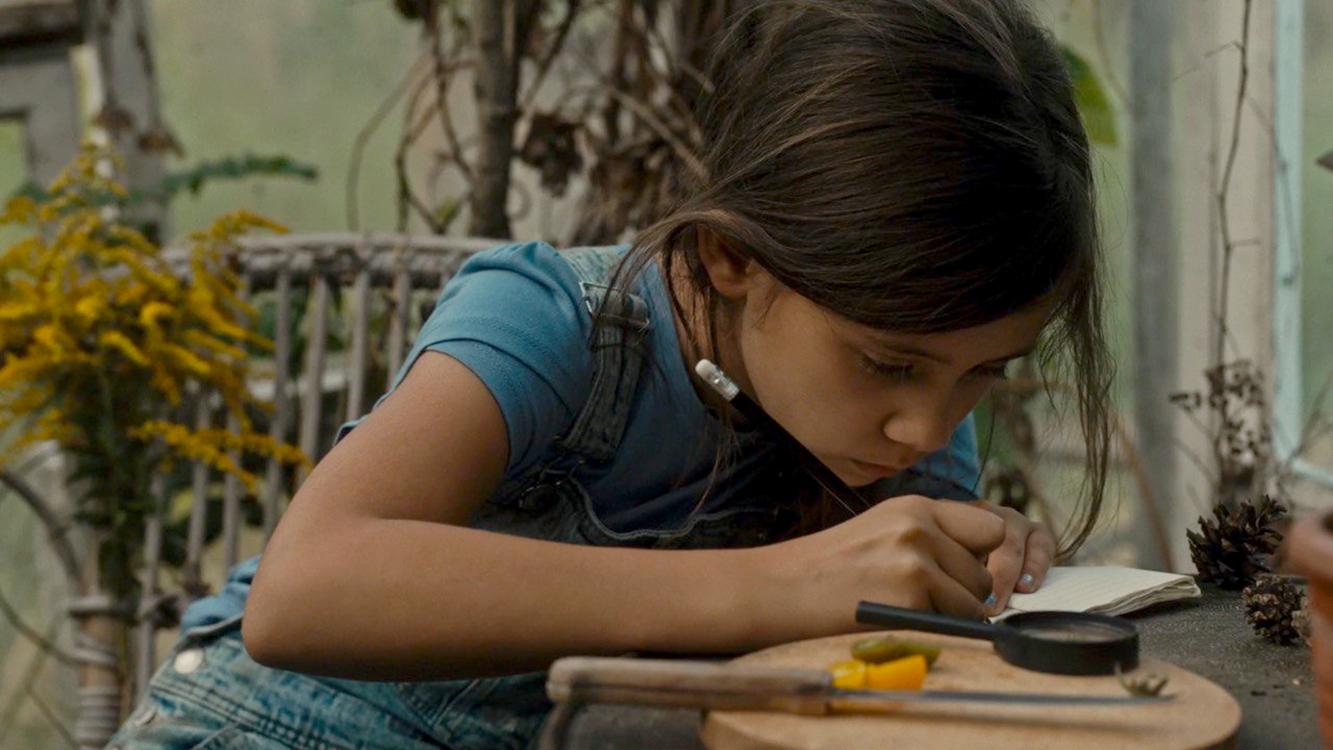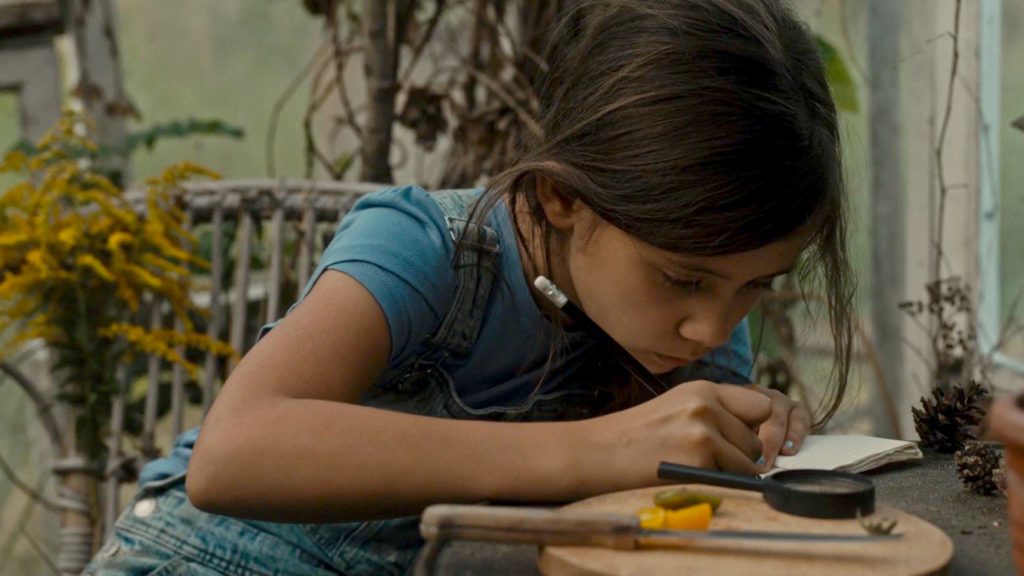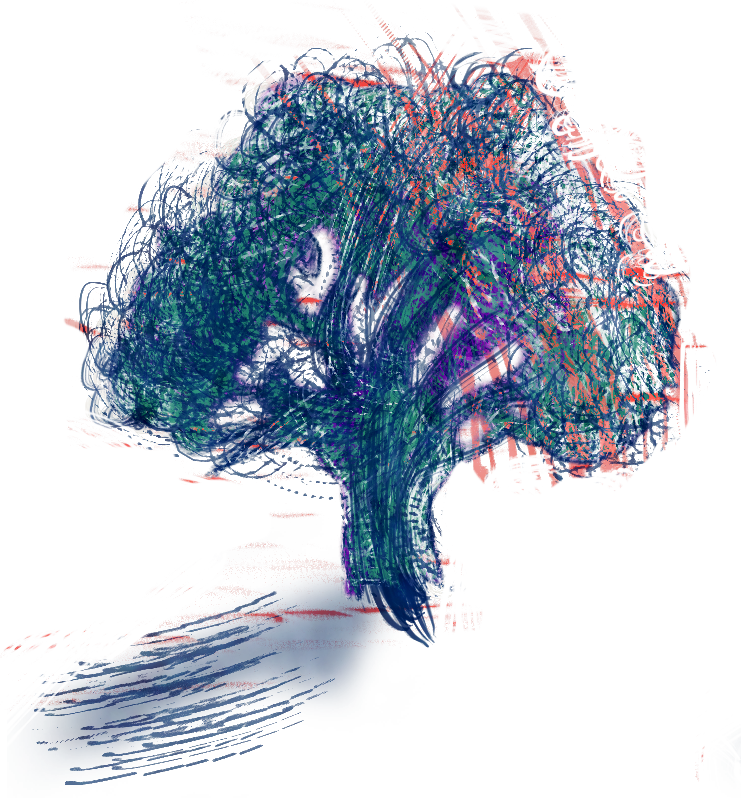 What are your upcoming projects?
In November I was able to visit Kyiv as DocuDays UA made it possible for our documentary about a Ukrainian activist to have our world premiere at their festival. I could meet many of my truly amazing and inspiring friends who stayed in the country and it raised my interest in the fundamental and complex emotion of hate – now I'm developing a documentary-fiction hybrid on that topic. Secondly, I'm on a long-term project on the European idea which includes me traveling European places with my self-built documentary van.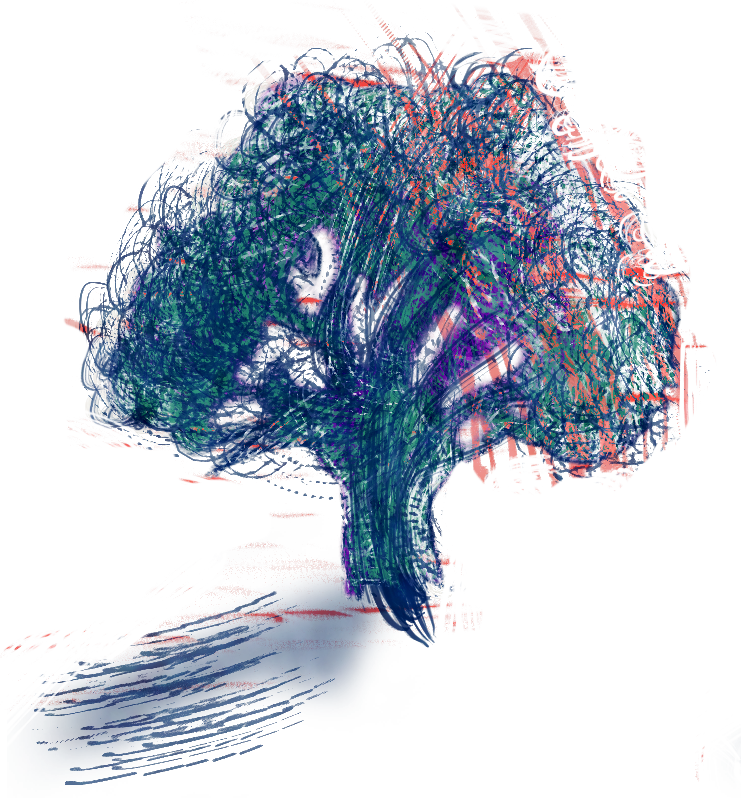 What's your favourite short?
There are so many great short films I have experienced that I cannot say what my favourite one could be. I generally love it when short films take the format to experiment with our art. Recently I saw one amazing film called Remember the Smell of Mariupol by Zoya Laktionova – it was a very honest, intimate artistic insight into a process the artist went through after the beginning of the full-scale war in Ukraine. A short film for me is all about fragments and moments that can explode into a whole world in our imagination.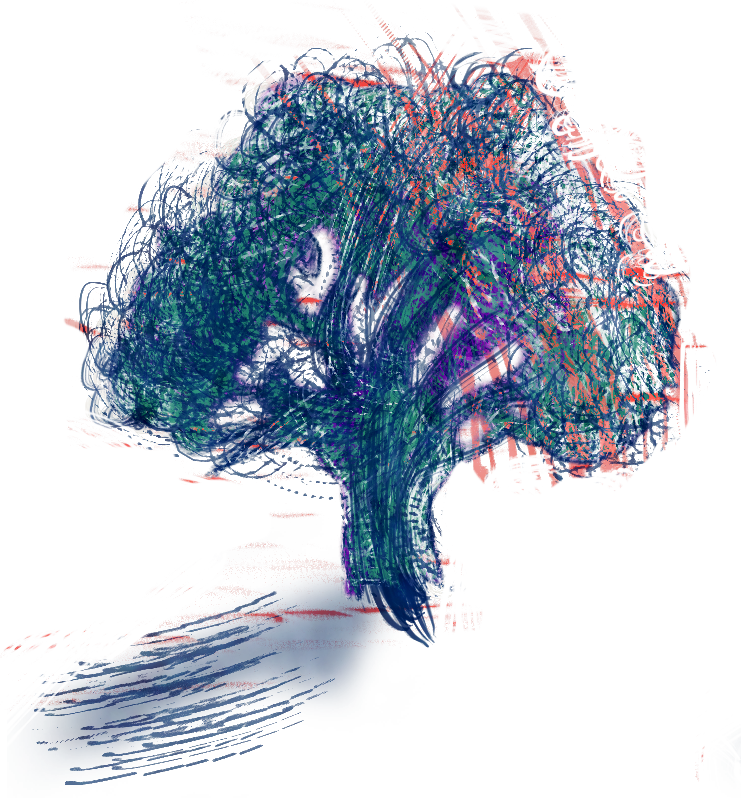 What does the Festival mean to you?
It's an honor and such a big compliment for our graduation project to celebrate our world premiere in Clermont Ferrand! I'm looking forward to a deep dive into the fantastic program of short films from all over the world and meeting all the great people promising to be there… And I love France and looking forward to practice my French again.
Von der Flüchtigkeit eines Geschmacks [A Transient Taste] is being shown as part of International Competition I10.